Madagascar is huge, roughly two and half times the size of Great Britain, and it's difficult to know how to get the best out of your first visit without some insider knowledge. We would recommend, unless you have an abundance of time, visiting either the north or south of the country.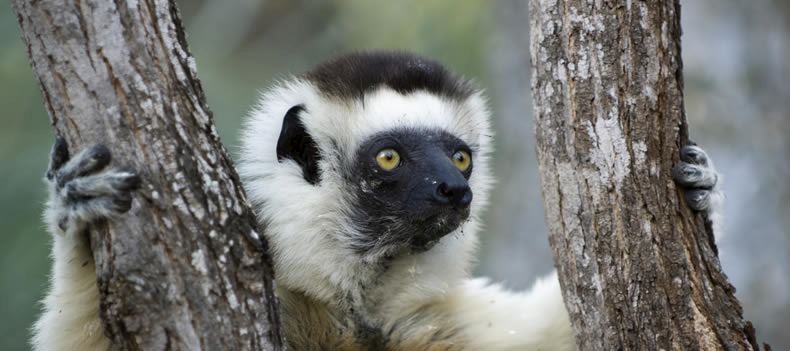 Cut off from the mainland Africa for millions of years, the island's flora and fauna has evolved into unique species including 150,000 forms of life which are found nowhere else in the world, including all the numerous species of lemur.
It's an undeveloped country and tourism is very new, which is one of the attractions, but it is also important to pack both a sense of humour and adventure.
Using the map below, two of Audley's Madagascar specialists, Victoria and James, highlight the routes they travelled and pick out a few of their favourite places along the way.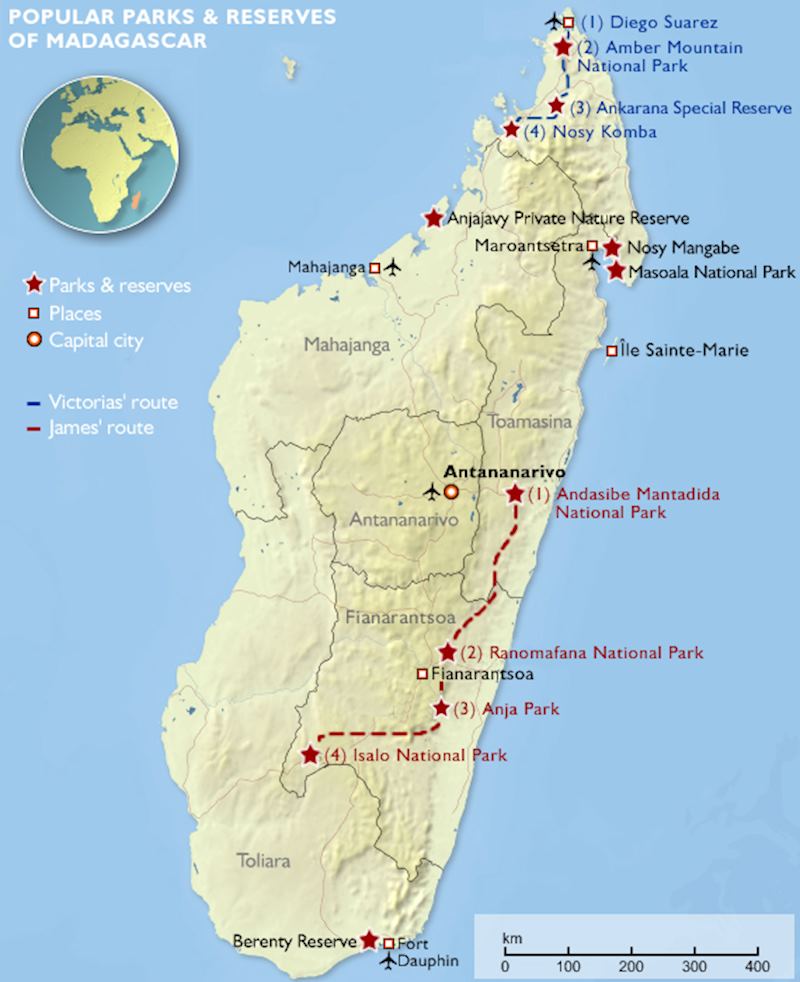 Victoria's route
Victoria takes us on a road trip around northern Madagascar (see map above).
Sampling lush vegetation, speared rock formations and untouched beaches, the highlight of the trip is always the weird and wonderful wildlife she encounters.
James' route
James takes on the classic traverse through the heart of the country.
He describes his journey from Antananarivo to Tulear (see map above) and reviews some of his favourite locations.
Madagascar country fact file
Population: 20.6 million.
Area: 587,041 sq km (226,657 sq miles).
Languages: Malagasy and French.
Religions: Malagasy mythology, Christianity and Islam.
Best time to visit: July to November.
Flight time from London to Antananarivo: 13 hours 50 minutes (including connection in Paris).
Find out more about Madagascar
Book a safari holiday to Madagascar and experience one of the world's most unique islands. Isolated from the rest of the world, there were no large predators; here wildlife evolved on its own distinct path. Of Madagascar's 200,000 species, more than 80% are endemic.