The Northern Territory is the wildest and most diverse of Australia's eight states and territories. We asked some of our Australia specialists for their favourite experience of the Territory and this is what they chose.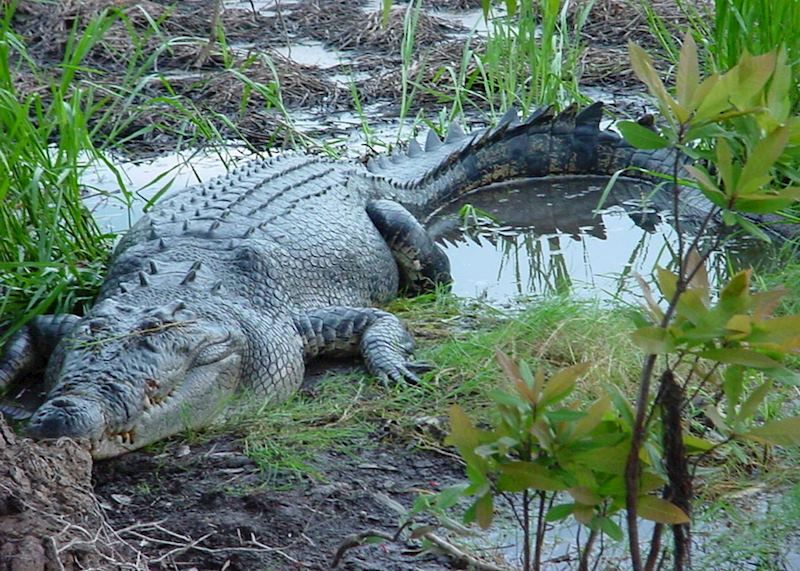 The Northern Territory's varied landscapes and natural attractions range from the fiery red hues and beautiful desertscapes of the Red Centre to the lush, tropical vegetation of the 'Top End' (the northern tip of the territory).
It's a place of stunning contrasts: sparsely populated but teeming with wildlife and home to a young, cosmopolitan population as well as Aboriginal communities that have been here for thousands of years.
Whether you're hoping to see Uluru at sunset, visit some of the world's most pristine rock art, stay in Outback stations or luxury lodges, the Northern Territory has something for everyone.
1 — Arnhem Land
Named after the Dutch ship that discovered the area in 1623, Arnhem Land is an Aboriginal owned and occupied land in the northeastern corner of the Northern Territory. I visited this area for the first time in June of last year and was immediately captivated by the spectacular sandstone escarpments, floodplains and diversity of birdlife that inhabits the area. Beyond first impressions, however, I discovered there was so much more to be seen.
Although easily accessible from Kakadu National Park, strict indigenous access rights mean that the only way to experience Arnhem Land is as part of a small group or private tour. Only a handful of companies have permission to enter the area and I was lucky enough to travel with Lord's Safaris. Sab Lord was born and bred in the area and counts many of the local indigenous landowners as his friends, which makes the experience of travelling with him especially rewarding.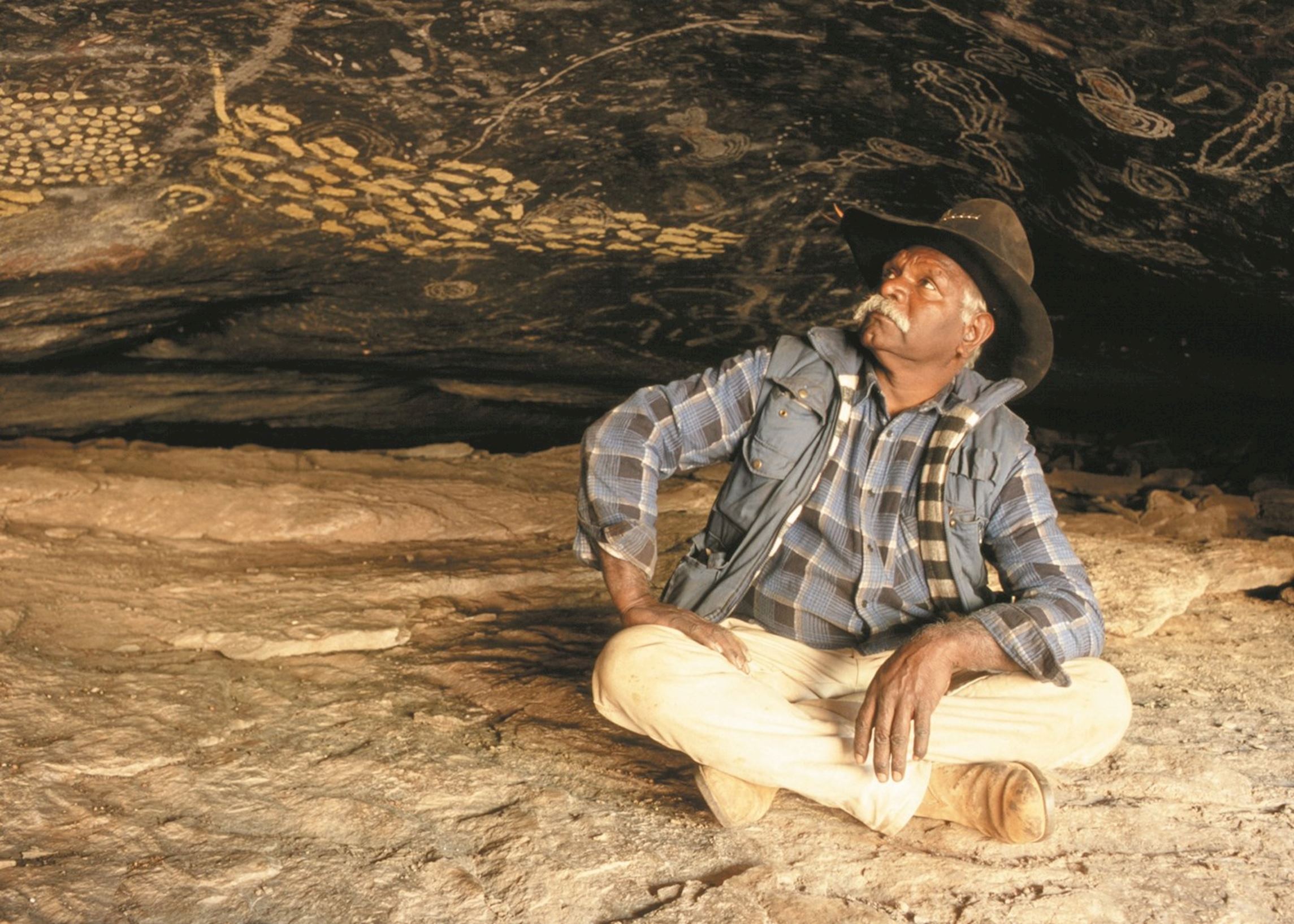 For an extra insight into the rich cultural heritage of the region he can arrange for visitors to meet artists from the Oenpelli Community or for an Aboriginal guide to accompany you for the climb up Injalak Hill. My guide pointed out many rock art sites on the route up the hill and at the summit rewarded us with fascinating ancient dreamtime stories as we marvelled at the magnificent sweeping views over the beautiful escarpments below. There are many Aboriginal experiences in this part of Australia but for me, this certainly stood out as the most unique and authentic of all.
2 — Kakadu National Park
I have been lucky enough to travel all over this huge and diverse country but the spectacular escarpment scenery and fascinating Aboriginal culture of the Northern Territory make the Top End a particular passion of mine. I toured through Kakadu National Park a few months ago and the highlight of my trip was a cruise on the Yellow Waters billabong (a dead-end river channel). Although this was my third time here, the close up sightings of giant saltwater crocodiles, spectacular displays of water lilies and abundant birdlife made the cruise an unforgettable experience.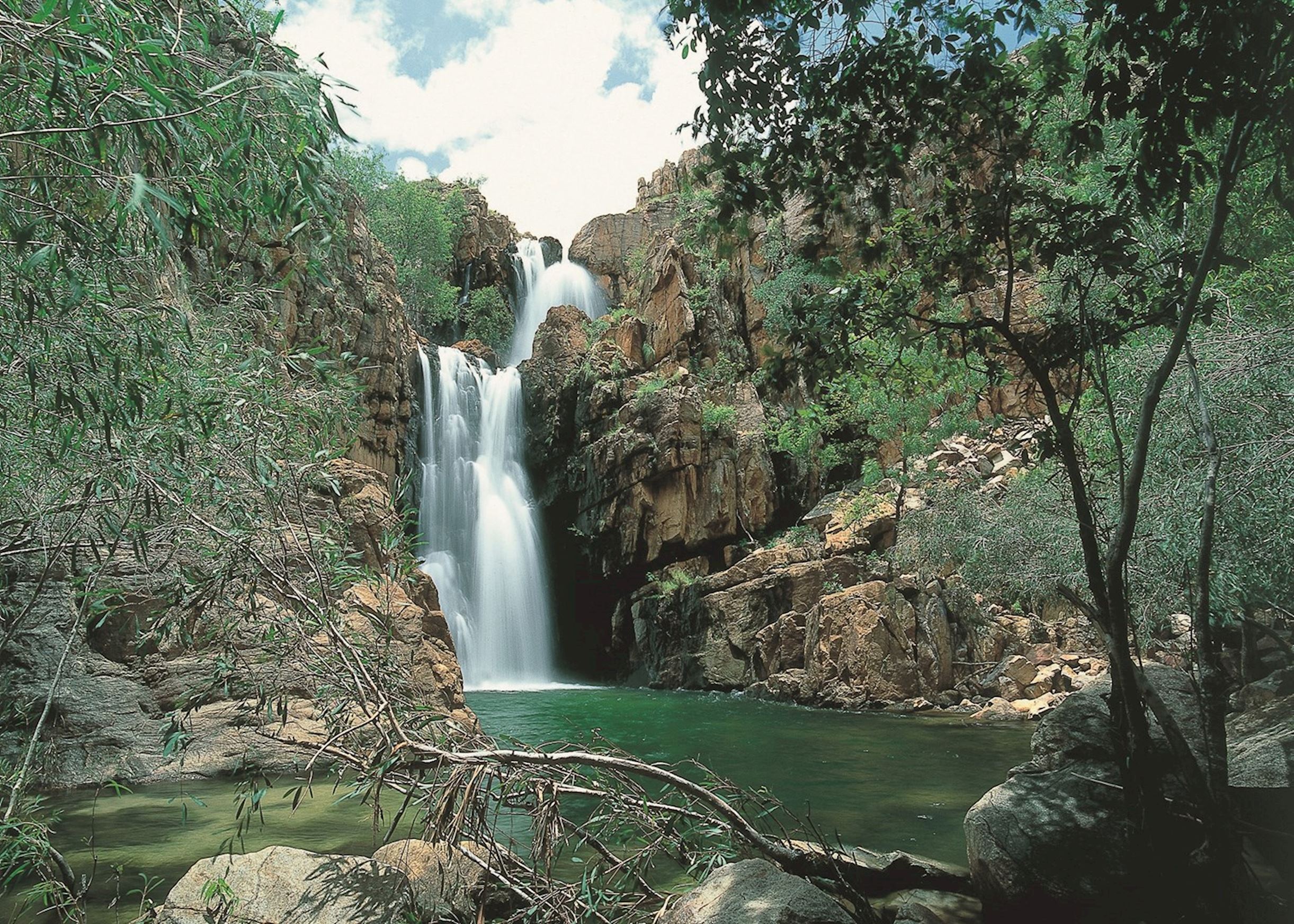 Kakadu is best seen with a guide who can provide invaluable local knowledge but it is very easy to visit the park on a self-drive tour. With your own vehicle you can include visits to the rock art sites at Ubirr and Nourlangie Rock, take a swim at scenic Barramundi Gorge and visit the stunning Yellow Waters wetlands. If you have more time, the spectacular Katherine Gorge is a few hours' drive from Kakadu and makes an excellent addition to this route.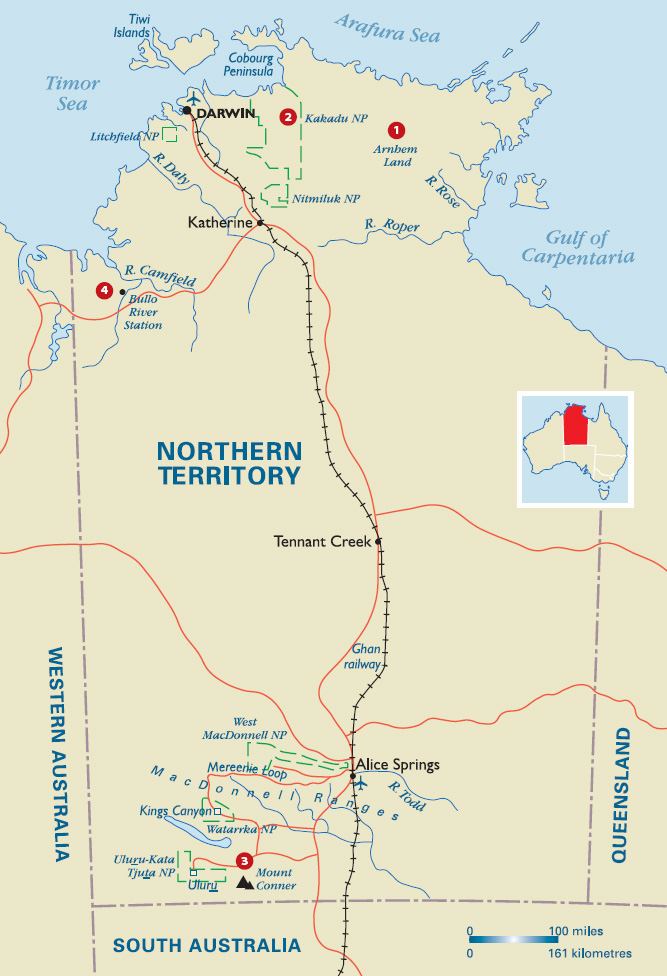 3 — Mount Conner
Away from the tourist crowds, approximately 100 kilometres from Uluru (Ayers Rock), is Mount Conner, the third of the country's great monoliths. Known to the local Aboriginal people as Attila, this huge mesa formation is easily my favourite attraction in the Red Centre. Mount Conner differs from that of its more famous cousins in that it is located on private land and this means that only one tour operator is able to come within ten miles of the mountain. On a recent visit I had the whole area almost to myself — a complete contrast to Uluru and Kata Tjuta.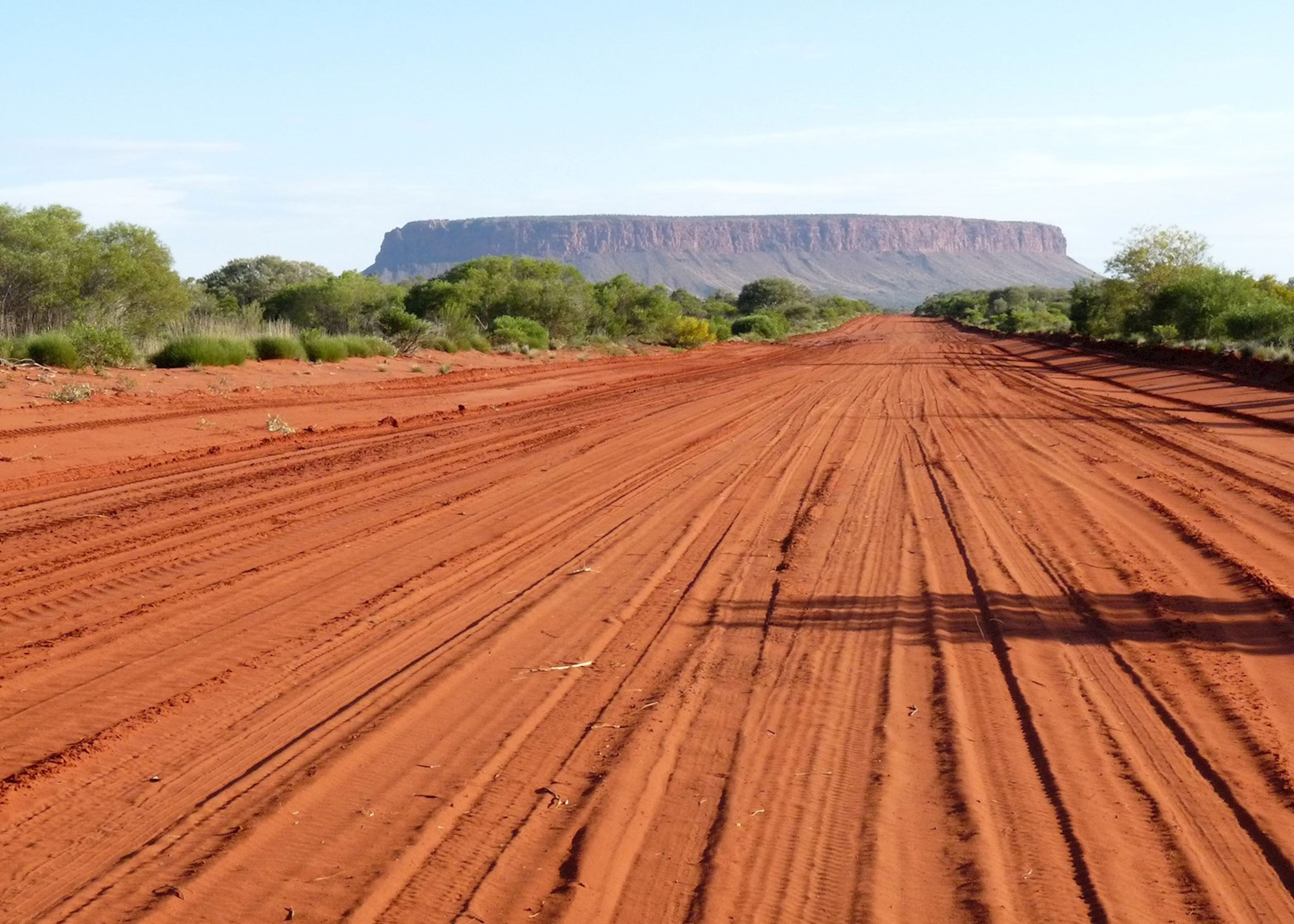 The only way to access Mount Conner is by 4x4 and I passed through some incredible scenery and heard some fascinating history en route. As we approached the mountain its sheer magnitude came to life. We stopped for a quick drink to take it all in and were greeted by a wild mob of kangaroos that bounded over to welcome us. We then hopped back into our 4x4 and climbed tantalisingly close to the back of the rock. From here the views were amazing with the mountains in South Australia, some 100 miles away, visible to the naked eye. As the sun set behind the rock I watched as the colours changed magnificently — as only they can in the Red Centre.
4 — Bullo River Station
There is never a moment's hesitation when I'm asked about my favourite Australian experience. Bullo River Station in the Northern Territory is a far-flung, untamed cattle station and is, in my view, the Outback at its quintessential best. Stretching over half a million acres of grassy plains, crossed by a bronze, twisted river and flecked with gnarled boab trees, it is home to 8,500 Brahman-cross cattle, as well as owners and hosts Marlee and Franz, and their two young boys.
A stay at the station gives you a front-seat view of station life, from building fences to mustering cattle, dealing with washed-away roads and wild cattle. You can participate as much or as little as you wish, learn to crack a bullwhip or help to rope cattle (neither of which I mastered), try your hand at fishing for barramundi, Australia's famous fighting fish, or take an Aboriginal rock art cruise in the company of one of the station hands. And when Franz isn't using his helicopter to muster cattle there is even a chance of an aerial view of this vast untouched land.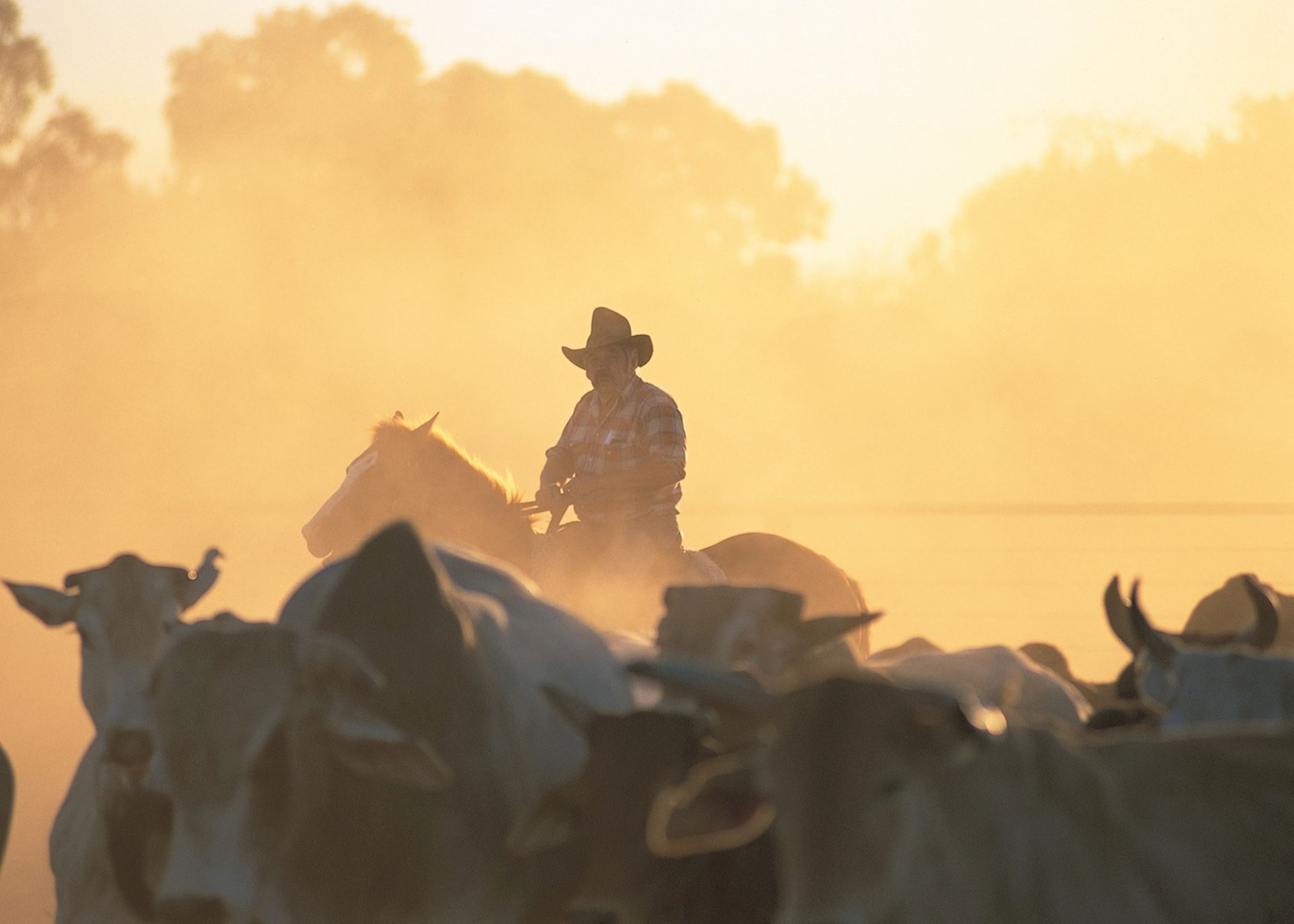 Fresh fish and prime, grass-fed beef feature prominently on the dinner menus as does barramundi cooked in paperbark over hot coals. The latter is an Aboriginal speciality and something of a Bullo trademark. Marlee and Franz offer an informal, entertaining stay, recounting stories of the station life and its history and make Bullo River Station a colourful and fascinating destination on a visit to the Northern Territory.