We are thinking of travelling in China with our son in June this year. He is teaching English in Urumqi. He speaks reasonable Chinese and could act as our guide/assistant on the trip. Is it possible to use Audley Travel to plan a trip and arrange transfers etc but not have the use of one of your own guides?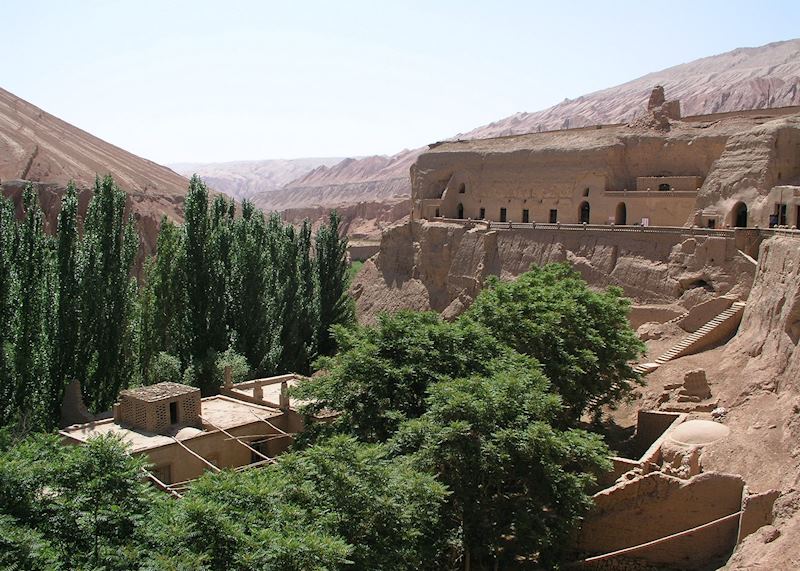 Answer
Dear Wendy,
We can certainly arrange trips to Western China without the assistance of an Audley guide, although we do think that having that extra local knowledge of an area can really add to the enjoyment of your time there, as well as shed some light on the cultural idiosyncrasies between China and the West. Urumqi itself is somewhat a hub for exploring the Xinjiang province, so I would suggest taking in other parts of western China during your time visiting your son. Some key places to consider are the UNESCO World Heritage Site of Mogao — more commonly known as the Thousand Buddha Caves, Turpan — where you can see the striking Flaming Mountains, and Kashgar, home to the famed livestock markets. You could even consider crossing the border into Kyrgyzstan, taking in part of the ancient Silk Road.
See our Classic Silk Route itinerary for some ideas.
If you would prefer to be a bit more independent then we can arrange a package including your flights, accommodation and transfers, as well as give you some at leisure suggestions for your time in each place, along with general information about China. You can also choose to have guides in some parts of your trip, but not for others.
The weather in June is reasonably hot, in the early to mid 30 C (86 F), so do also bear this in mind when planning your routes and how long you want to spend in each place.
If you'd like to discuss your plans in more detail then please don't hesitate to contact me directly. This is a fascinating part of China and one which not many visitors get to see. I hope that your son is having a great experience there; it is certainly one of the more unusual posting for English teachers.
- Answered by Chris
Related links