The chance to see the giant panda, China's national symbol and endearing icon of the World Wide Fund for Nature, remains one of the main motivations for many visits to China.
Although exceptionally rare in the wild, China offers plenty of excellent opportunities to get up close and personal with one of the world's most distinctive creatures.
Where to see pandas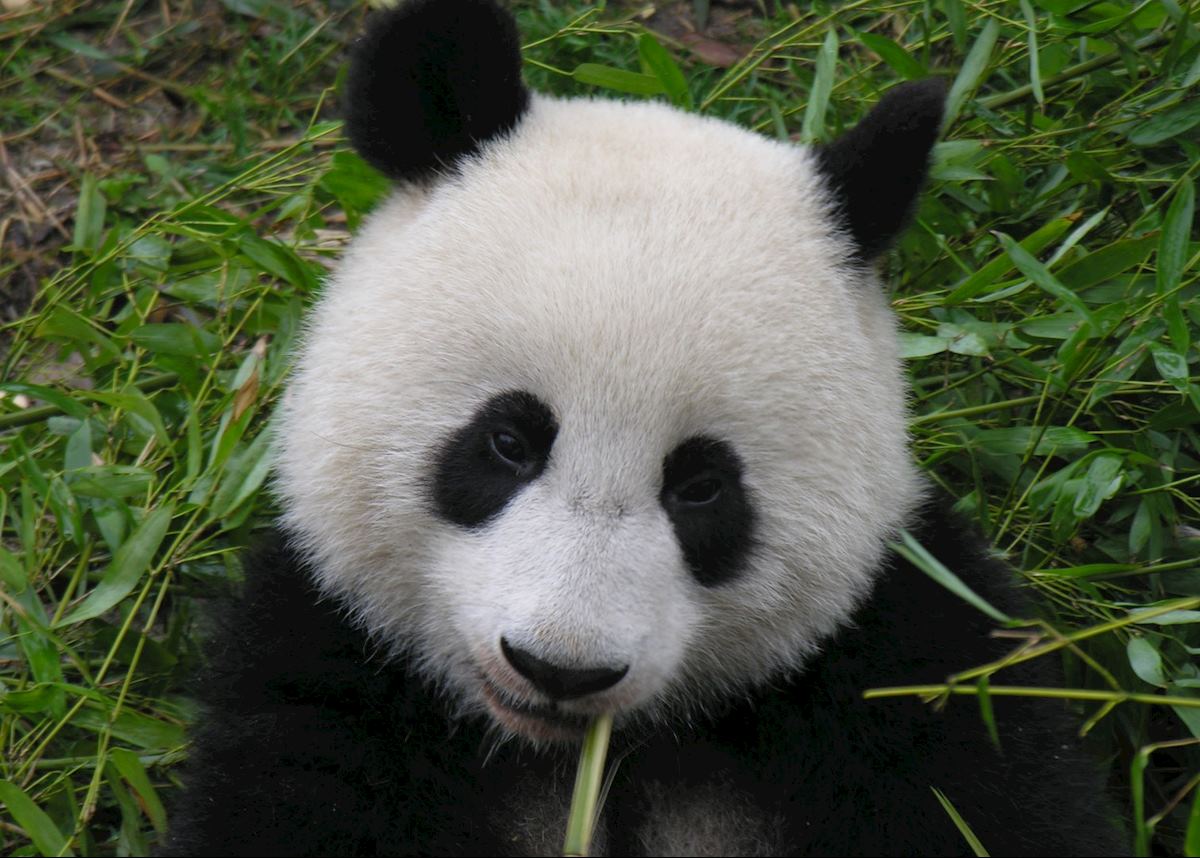 Giant Panda, Chengdu
Giant Pandas
Panda at Chengdu
Chengdu Panda Reserve
Chengdu, the provincial capital of Sichuan Province in west China, is traditionally the most reliable and easiest place to find the giant panda. A short drive from the city is the Chengdu Giant Panda Research Base - a fantastic place to get close to both giant and diminutive red panda. Visit in the morning during feeding time to see these laid-back creatures at their most active. In 2004 there were only 1,600 pandas left in the wild and with the continual threat from deforestation, the survival of this endangered species has become evermore dubious.
Bifengxia Panda Reserve
The Panda Sanctuary at Bifengxia, about a two-hour drive from Chengdu, is home to many of Wolong's relocated pandas, after their old home was destroyed in the May 2008 earthquake.
Guilin Zoo
The reserves of Chengdu and Bifengxia are the best places to see pandas, but do add an extra couple of days, as well as additional cost since at least one extra internal flight is needed. Most people who visit China spend time in the Guilin area, making the zoo there a convenient place to see the pandas. The animals are well looked after and the enclosures are a reasonable size, making it a good option to see pandas for those with more limited time or budget.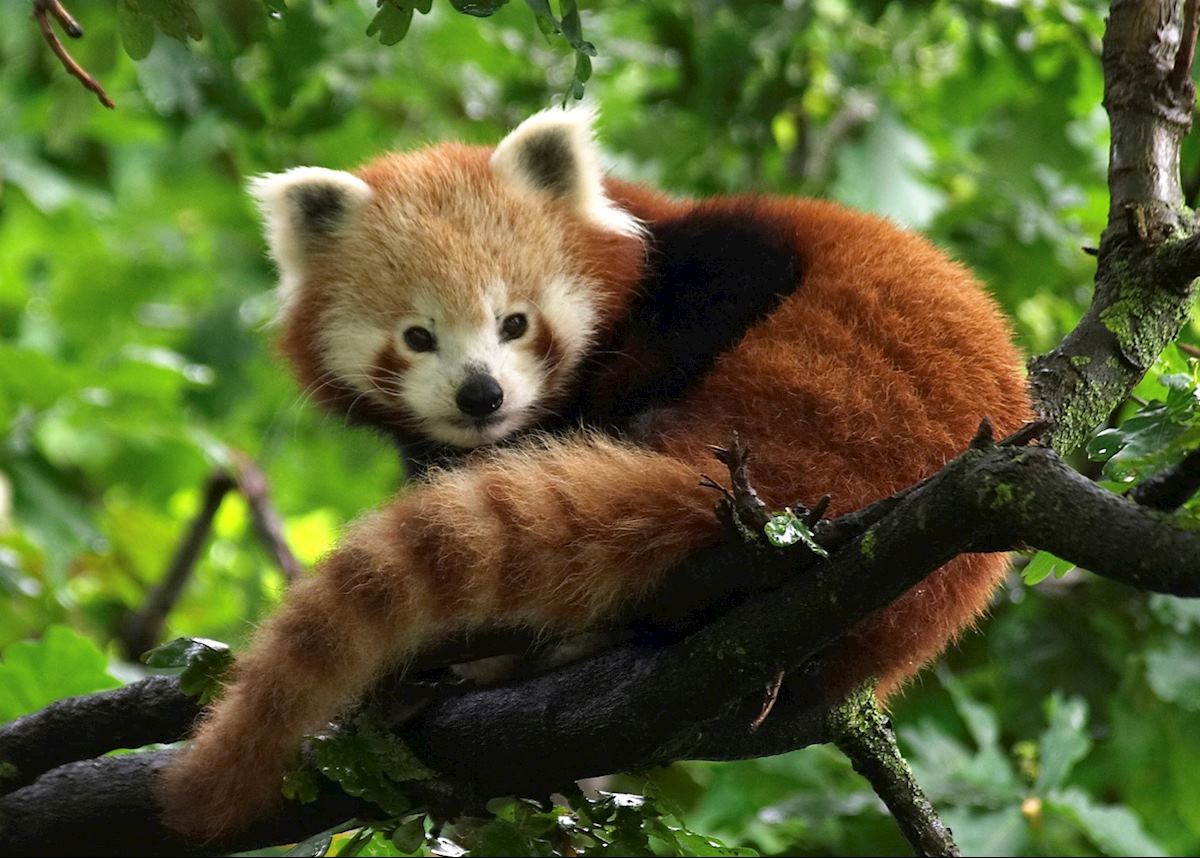 Red Panda, Chengdu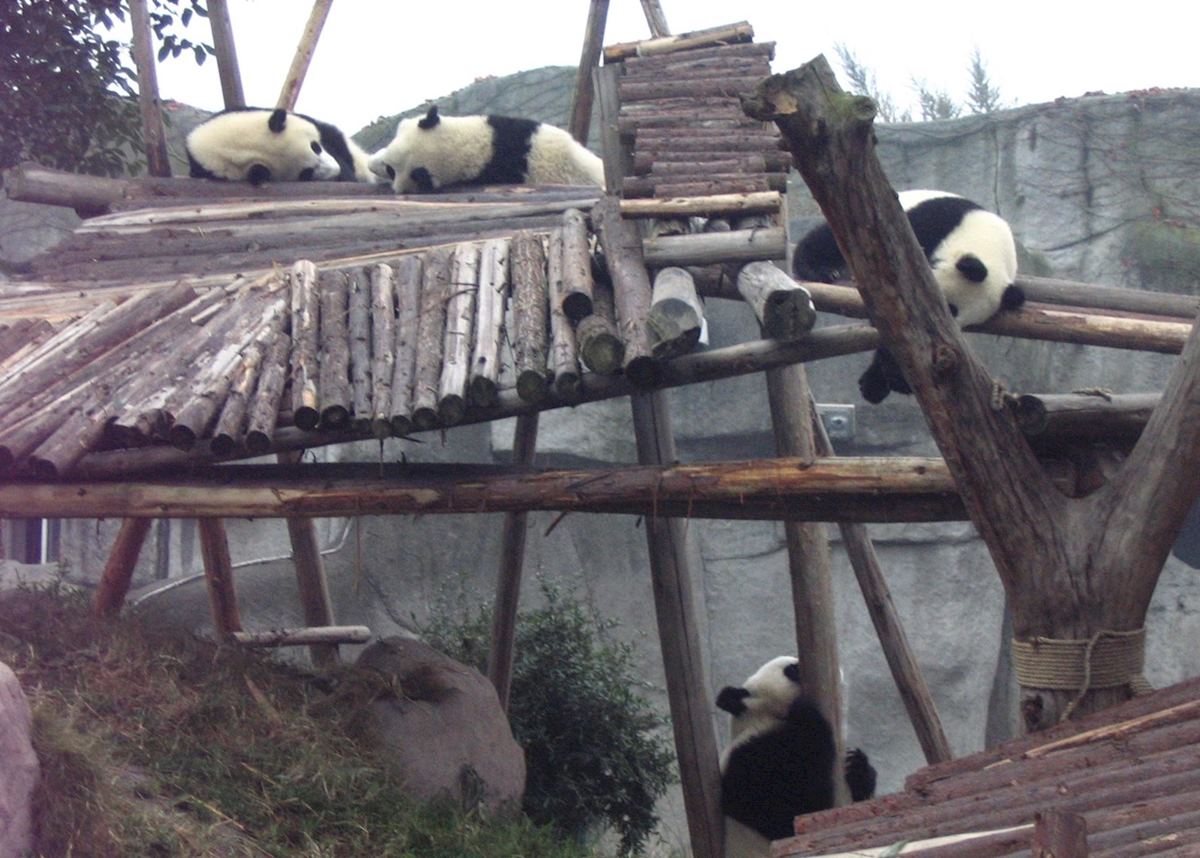 Pandas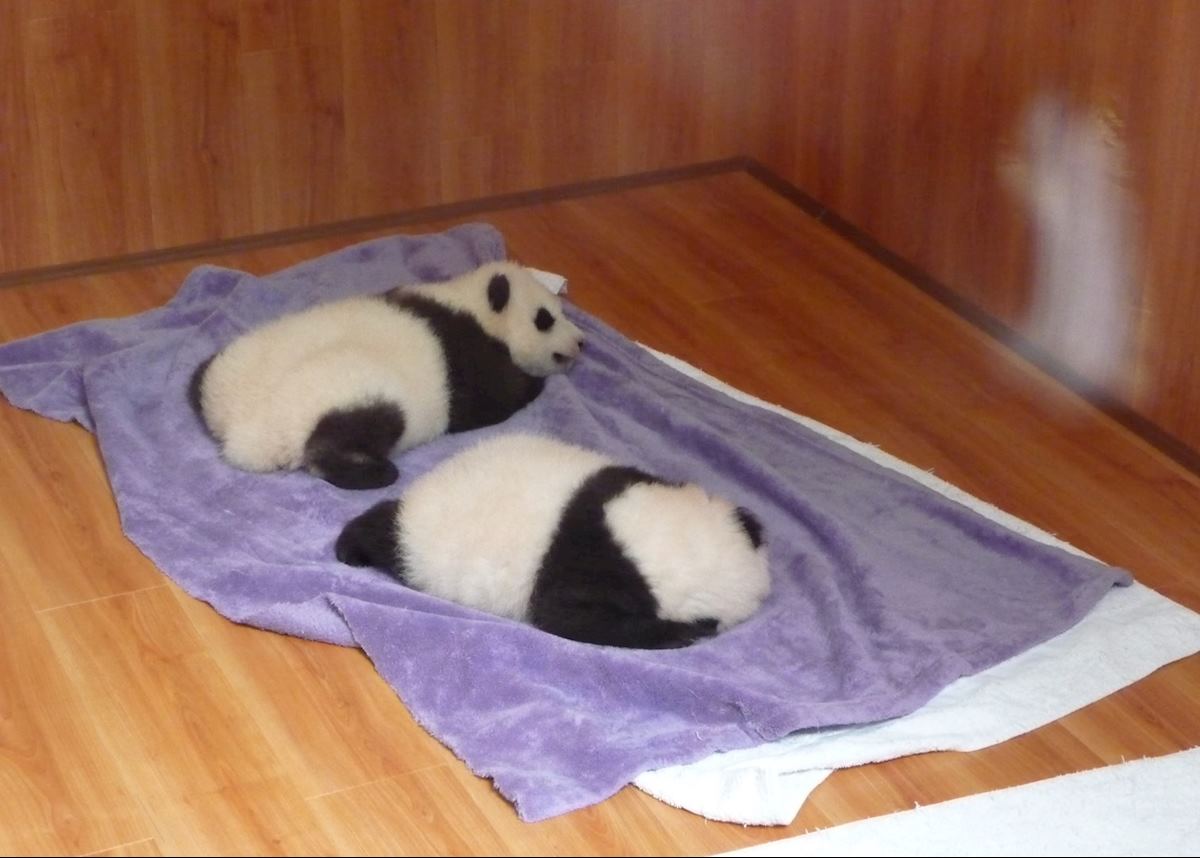 Baby giant pandas
Bifengxia panda sanctuary
After the Sichuan earthquake in May 2008, the living conditions for the pandas in Wolong Natural Preserve were damaged so badly that the pandas were relocated, mostly to Bifengxia Giant Panda Base just outside Ya'an city, Sichuan.
Visiting Ya'an
Ya'an is located 145km from Chengdu and with its beautiful surroundings of forest and waterfalls makes a great day trip from the city. There are more than 300 giant pandas living in the forest around the base. Bifengxia giant panda base covers an area of 72 hectares. It was first built in 2003 as a wild animal park, but later changed gradually to a panda base due to its perfect habitat.
Visiting the pandas
Bifengxia Panda Base is without doubt the best place to see pandas in the natural scenery they inhabit. There are dedicated grazing grounds, "kindergartens" for young pandas, and even a panda hospital and research institute. Several different varieties of bamboo have been planted in the base either by the water or on the slopes. The idea is that the pandas will eventually be returned to nature after they have been raised to look after themselves in the wild.