The super subcontinent is bursting with must-see sights, delicious dishes and incredible wildlife. We help you experience them in a different way, to ensure you discover authentic India.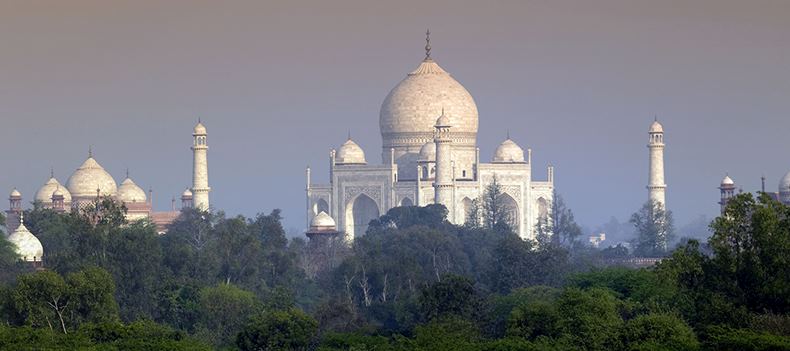 Top tip: If you're visiting the Taj Mahal for the first time, seeing it at sunrise is a particularly magical experience. Not only will you beat the heat, you will also have the chance to witness it without large crowds.
Architecture and Temples
Regarded by many as the finest example of Mughal architecture, Agra's Taj Mahal is the greatest symbol of love and a superb place for photography, especially during the sunrise hours as it looks so dramatic in the morning glow.
Another breathtaking building is Amritsar's Golden Temple, which appears to float majestically in the Sarovar, the Holy Lake within the temple complex. If you plan to travel to the south of India, then do make time to see the Sri Meenakshi Temple in the Hindu city of Madurai. Dating back to the 17th century, Sri Meenakshi is an impressive, colourful sight, home to over 33,000 sculptures.
Visit during the day, but be sure to return in the evening to see the 'Going to Bed Ceremony'. Witnessing this ritual is a wonderful way in which to experience active Hindu culture and to learn more about this ancient city.
Tigers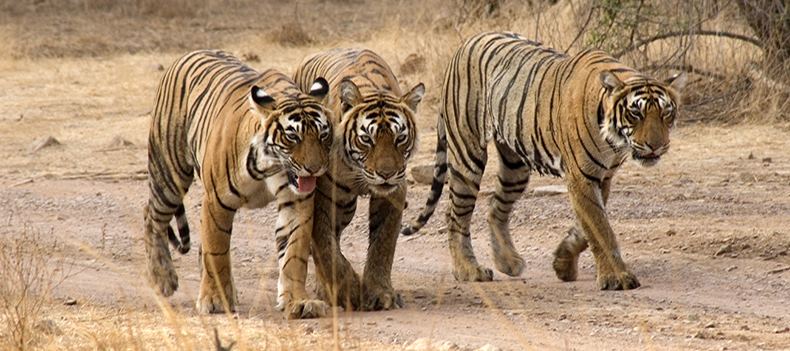 Top tip: Spotting a tiger is, of course, never guaranteed. Visiting a park during India's drier months can help increase your chances — February to April is a good time to go on safari as there is less foliage for the animals to hide in and the hot weather can draw them out to the watering holes.
A trip to India isn't complete without the exhilarating experience of searching for the country's beautiful and elusive tigers. There are lots of parks and choices, but with the right facts and enough planning (we recommend 12 months in advance if possible as some of our favourite lodges get booked up early) you have a great chance of some tiger sightings, especially in the months of March and April.
Ranthambhore National Park, easily accessible from the north's Golden Triangle, has a good tiger population and great accommodation options; it's perfect for those looking to plan a cultural trip and yet still enjoy a couple of days' safari. If you want to dedicate your trip to wildlife, and get a little off the beaten track, I'd recommend the central parks. Tadoba National Park has a healthy tiger population and is currently less frequented by visitors. Alternatively, Kanha National Park is bigger, with a greater number of accommodation choices and zones to explore. For keen photographers, a visit to the park's famous meadows to try to capture an iconic tiger shot is a must.
Culinary delights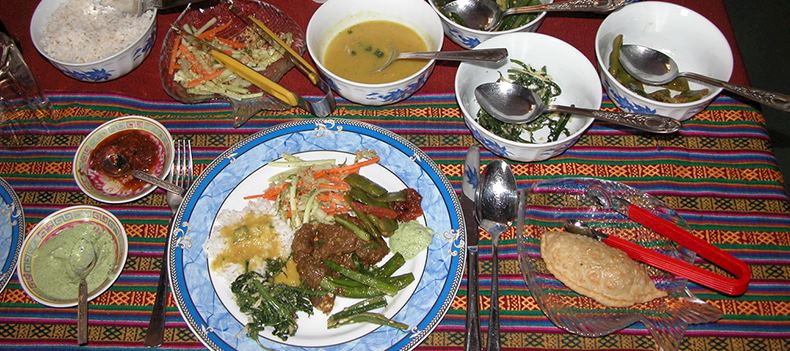 Top tip: Indian food can be delicious, with the homemade curries from homestays being a particular highlight. Eating a meal with other guests and a local family is a wonderful way to get off the beaten track and see another side to this amazing country.
Although curry has become a global favourite, nothing I've tasted at home can match the authentic dishes, fresh spices and endless array of breads, sweets and snacks found across India. From northern curries and southern seafood to vegetarian biryanis, dhals and dosas, you will never go hungry.
For those worried about spice, don't be — your preferences can be catered to. The best meal I ever had was a Keralan fish curry, cooked in a small homestay in rural Palakkad. Made with king fish (from the mackerel family), the freshness of its ingredients and perfect blend of spices struck a real chord with my tastebuds.
India itinerary ideas
Explore the highlights of North India's cities with the opportunity to go on the trail of the royal Bengal tiger at Ranthambhore National Park.

12 nights exploring the main highlights of Southern India including Chennai, Tanjour, Madurai and Cochin with a relaxing cruise around the Backwaters

Discover the main highlights of tropical Kerala including Cochin, the Backwaters and Munnar, with time on the beach to relax at the end of your trip.
Further reading