Evita, tango and steak — experience this trio at its best, along with the Argentinian capital's many other personalities, in only two days.
Day One
8am
After breakfast, meet your guide for a cycling tour of the city's standard landmarks. There's less traffic at this hour — Argentinians sleep in — so you'll see highlights such as Recoleta Cemetery (Eva Perón's final resting place) in relative calm. Stop and smell the roses, literally, in the Rosedal, one of the best city parks.
12pm
End your tour at the Casa Rosada, where Evita would address doting crowds, then walk for ten minutes to Puerto Madero, a gentrified waterside barrio, for a long lunch.
2pm
Take a private tour of the city's lesser-known architectural jewels. I love the Palacio Barolo: its design is inspired by Dante's Divine Comedy. Head to the top floor for one of the best views of Buenos Aires.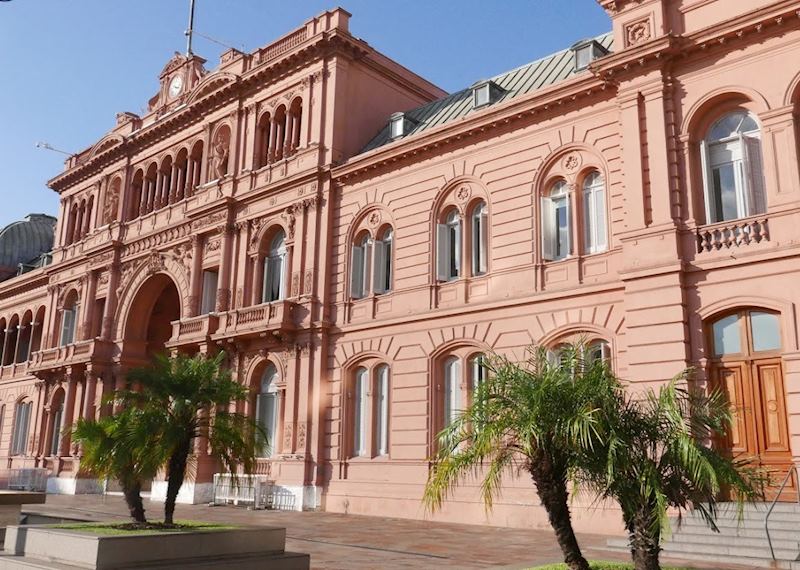 4pm
Your tour ends in the barrio of Constitución. Recharge with a coffee and a medialuna, a buttery croissant.
4:30pm
Hop in a traditional taxicab and return to your hotel for a pre-dinner siesta. Buenos Aires' taxi drivers are notoriously chatty — whether you speak Spanish or not.
9pm
Dinnertime. Plump for asado, an Argentinian barbecue, or if you're vegetarian, go to one of the many Italian restaurants — an example of the country's lasting influence on Argentina — such as La Cucina Paradiso, one of my go-to eateries.
10:30-11pm
Enter a milonga (dance hall) to witness tango at its most authentic. You're free to simply watch, but you can also take part. The dancing goes on until the early hours.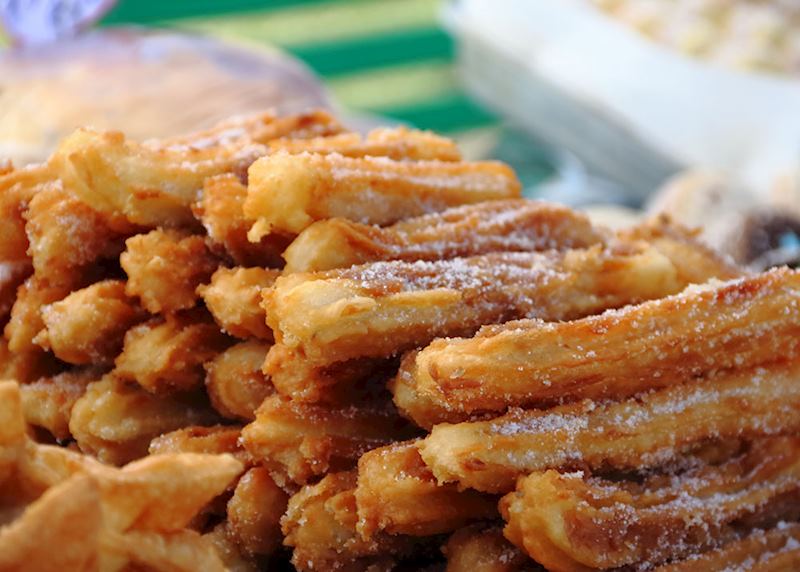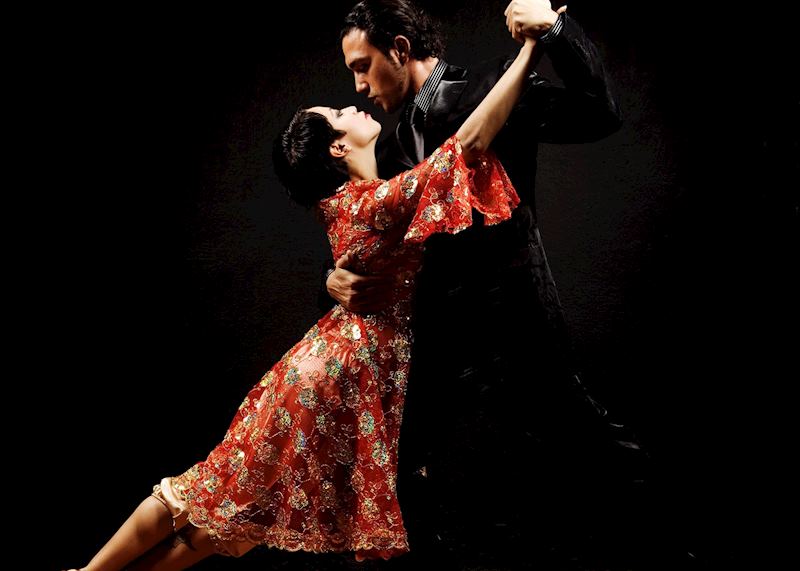 Browse in El Ateneo Grand Splendid, a sumptuous bookstore.
DAY TWO
9am
Make like the locals and have a lie-in. Then, assuming you're here on a Sunday, head to San Telmo Market to mill among its sea of vendors and peruse the craft stalls. You can have breakfast here: try a freshly squeezed fruit juice and churros. Dunk them in a generous pot of dulce de leche.
12pm
Travel to Mataderos Fair, a gaucho market on the city's outskirts and also a fixture on Sundays. Expect folk music, dancing and horsemanship displays. For lunch, I suggest chorípan (sausage, bread and chimichurri).
3pm
Back in the city proper, stop for an exceptionally good raspberry ice cream at Rapa Nui.
3:30pm
Siesta o'clock again.
6pm
Time for an apéritif. For a quintessentially Argentine experience, find a table at any of the alfresco cafés in Plaza Serrano and watch the world go by. To really get into the spirit, throw in a good bottle of malbec.
9pm
Sit down at Casa Coupage for a multi-course dinner with wine pairing. It's an elegant introduction to Argentinian cuisine.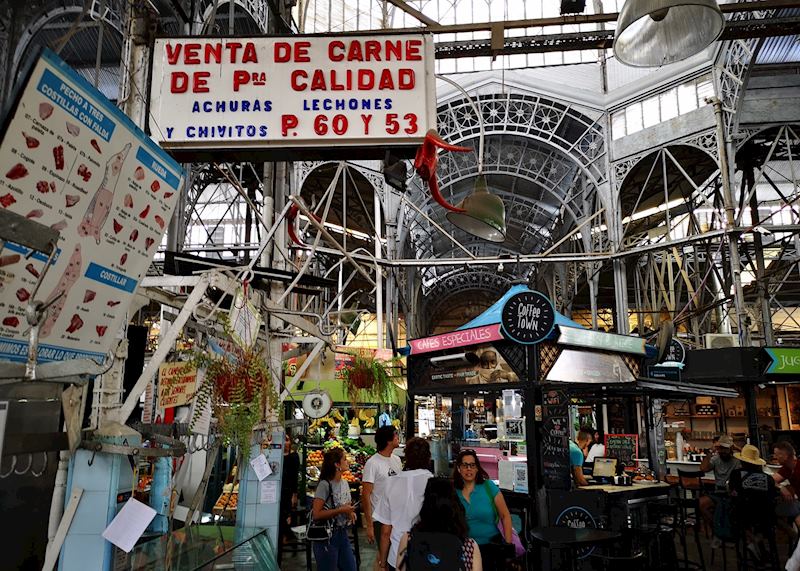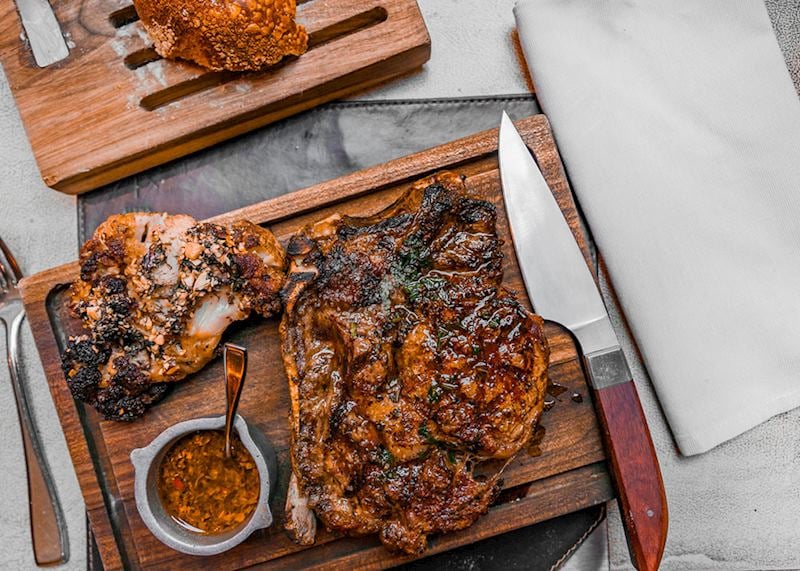 Read more about trips to Buenos Aires

Start thinking about your experience. These itineraries are simply suggestions for how you could enjoy some of the same experiences as our specialists. They're just for inspiration, because your trip will be created around your particular tastes.
View All Tours in Argentina