By Argentina specialist Chloe
Weather-beaten gauchos galloping across expanses of empty pampas or steppe. Horses at pasture. Traditional Argentinian barbecues (called asados) smoking under a star-spangled night sky. And, wine — rich Argentine reds (if they appeal). An estancia (horse ranch or working cattle ranch) experience in Argentina is based around these three classic ingredients: horses, hearty home-cooked food, and clinking glasses.
It's easy to tack on a short estancia stay to your tour, as you'll see from this 13-day trip suggestion for Buenos Aires, El Calafate and Mendoza.
You can visit some estancias in a day, and this may well turn out to be the option that best suits your trip, but I'd always urge you to stay on for a few nights.
Reason 1: You'll find an estancia to suit you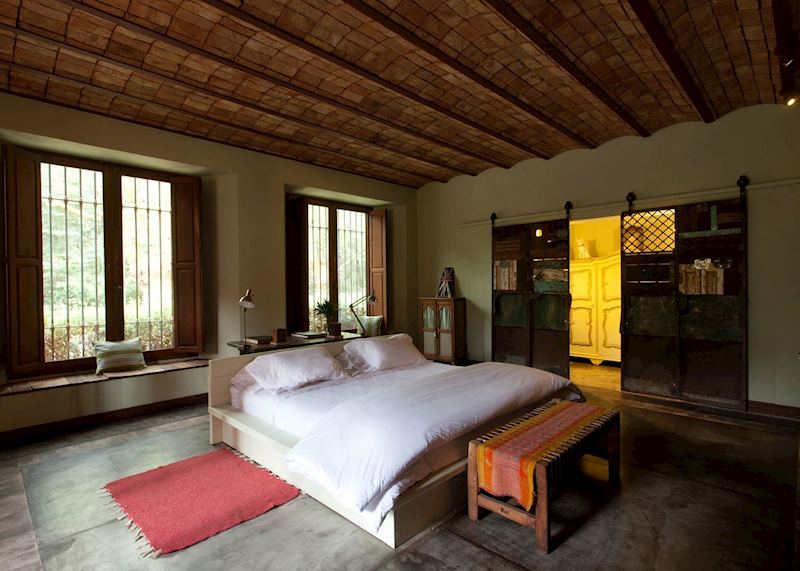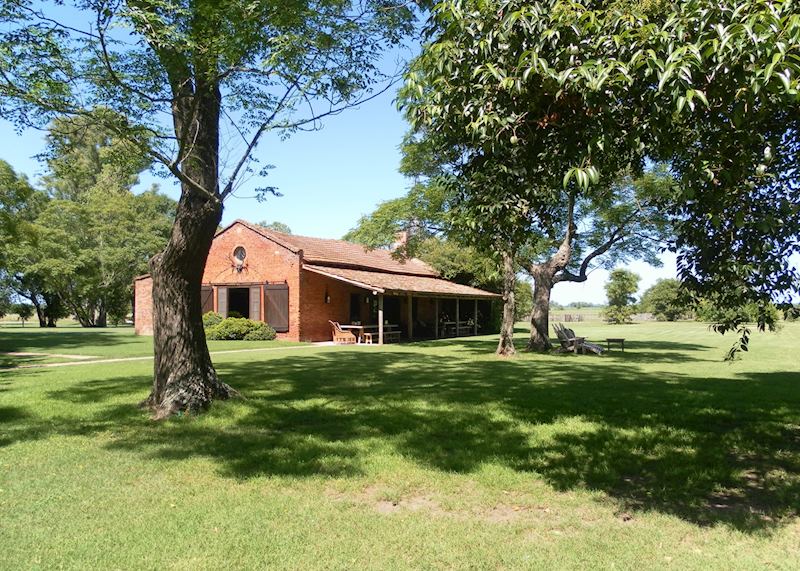 Estancias range from the disarmingly simple — a family home with an annex and room for just a few guests — to plusher, purpose-built country-house-style options.
As a general rule, the newer the property, the more comfortable it is. A good example is Estancia Los Potreros, a family-owned farm set high in the hills outside Córdoba that proffers luxe interiors (and a price tag to match).
Some estancias, such as Estancia El Colibri and Estancia La Bamba, provide extensive sporting activities and spa facilities. Estancia La Eloisa is more modest, though it does have a nine-hole golf course and a polo school.
Other estancias are long-standing family homes, and, like Estancia La Eloisa, they tend to be more homespun. You can expect lounges and dens with rickety wooden furniture, chintzy upholstery and a wood-burning fire. There'll be no restaurant, as such — you simply eat with the owners and family, whenever (and whatever) they eat.
You should also expect to go with the flow (activities aren't always firmly scheduled) or be free to set your own schedule, whether that's sitting and reading by the fire or exploring the property's grounds and surrounding countryside on short, self-guided walks. At Estancia La Bandada, which is marooned in the pampas near Buenos Aires, you can ask for maps and recommended walking trails.
This does make for a different experience than a hotel or resort, but that's precisely the point: this is as close as you'll get in Argentina to a homestay.
Reason 2: You can get away from it all amid sweeping countryside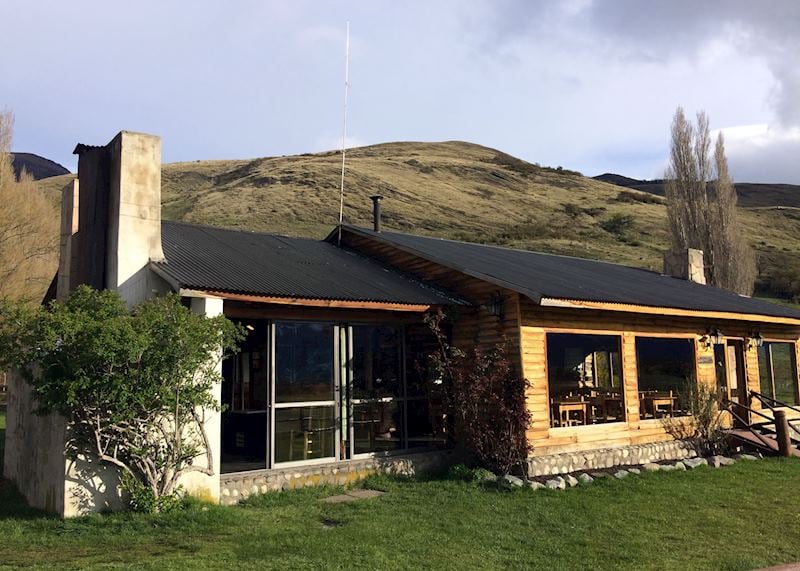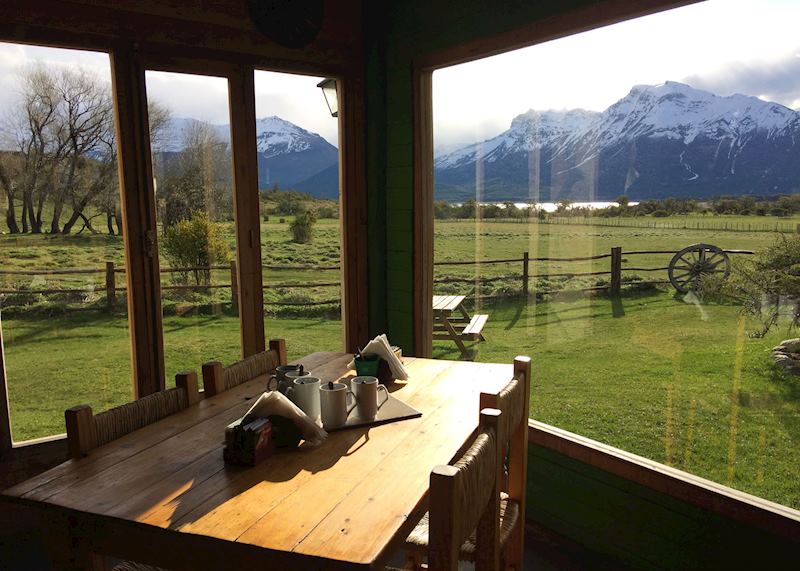 What all estancias have in common is their remoteness. Many are lone farms adrift in the massive green sea of the pampas, the fertile lowlands of the continent that cover more than 750,000 sq km (289,577 sq miles). Cattle, sheep and horses are the only immediate signs of life, grazing away nonchalantly in huge fields.
Closer to Buenos Aires, the pampas is vibrant, green, sometimes unnervingly flat, and sometimes more hummocky. You'll often wind your way up a long driveway to reach an estancia, and as you draw closer you'll likely be greeted by the estancia's dogs (and sometimes a preening peacock).
If you choose to visit an estancia in Patagonia, the scenic drama ratchets up a notch.
Here you're in steppe, dry and sprawling, unbroken to the horizon. Depending on where you go, you might look out in one direction over mountains. One of my go-to estancias, Nibepo Aike, has about the best view of the lot. From my bedroom window, poking out from in-between gutsy giant agave stems, I could see the snowy tops of the Andes.
At Patagonia's Estancia Cristina, you're treated to views of hanging glaciers, lakes and rivers, as well as the mountain panoramas. Just getting to this estancia is an adventure, too: you'll take a three-hour boat ride across Argentina's largest lake, Lago Argentino. Once there, you can thoroughly explore the estancia's huge estate, go hiking to waterfalls, and investigate the estancia's chapel and Spanish colonial main house.
You'll share your stay with a handful of other visitors, only joining them for group activities and mealtimes. So, there are usually plenty of opportunities to seek the solitary pleasures of nature, if that's what you're after.
It's also worth noting that some estancias don't have Wi-Fi or a phone signal, which might influence your choice one way or the other.
Reason 3: You get a feel for 'the real' Argentina and her people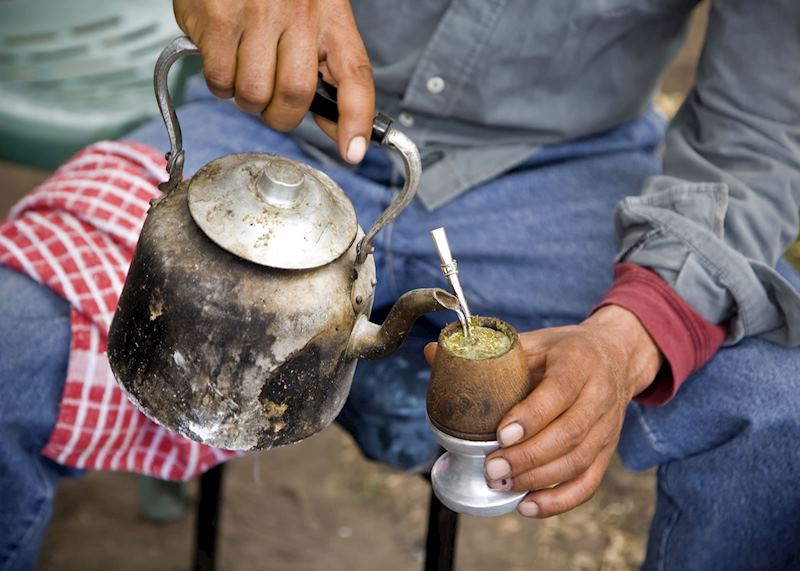 I'll say it again: one of the greatest novelties of estancias is that they're not hotels. You won't find any formal reception desk, and don't expect to be cosseted by staff. 'What time's dinner?' I asked once, on arrival at an estancia. 'Not sure,' said my host, 'but come by around 8pm and we'll have a glass of wine.'
Instead, you'll have plenty of chances to see the estancia's owners and gauchos (skilled, devil-may-care Argentinian horsemen) going about their daily business: sheep shearing, cooking, gardening, or looking after and rounding up livestock. You can also take part in such activities. With a bit of tutoring, I've helped herd sheep into a pen, and I once held a sheep while a gaucho did the shearing.
The gauchos themselves have entered into Argentine folklore, but they're no myth. They're farmworkers rather than estancia owners, and (through guides and interpreters) you might be able to hear some of their stories. I remember one telling me all about his preparations for an upcoming rodeo.
You'll also have a chance to try that gaucho staple, mate. Tasting like extremely strong green tea, it's often enjoyed communally after a tough day's work out in the fields.
Reason 4: You can sample some of the country's finest food and wine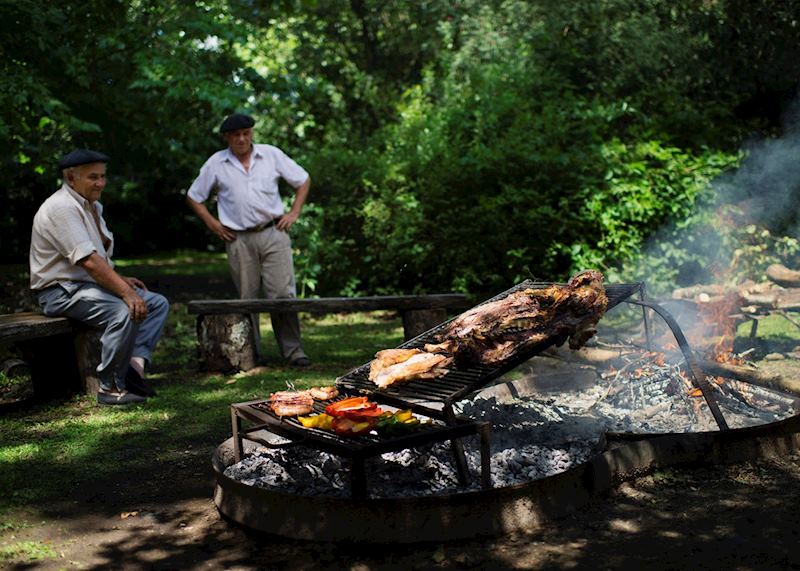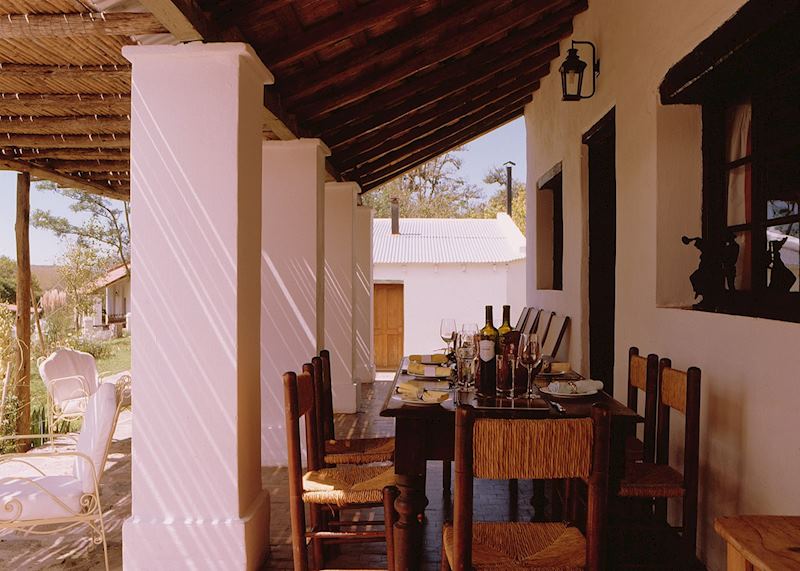 Meals at estancias are based around Argentine asados and pucheros (stews), but you might also be served Patagonian lamb and trout, and vegetarians are accommodated on request. In my experience (speaking as a vegetarian), meat-free meals are generally better at more upmarket estancias.
You wash it all down with heady, full-bodied Argentinian cabernet sauvignons, merlots and malbecs (though soft drinks are also available).
Food almost always exploits fresh ingredients — produce plucked that morning from the estancia's orchards or vegetable gardens, and steaks sourced from livestock butchered on site.
There'll be no menu, which I always find quite refreshing — another reminder that you're staying in someone's home. On some occasions, at properties such as Estancia La Bandada, the cook will pop out to say hello before the start of the meal, and will come and introduce each course as it appears. Some properties, such as Estancia Los Potreros, also offer unlimited food and drink.
Reason 5: You can be as active or relaxed as you wish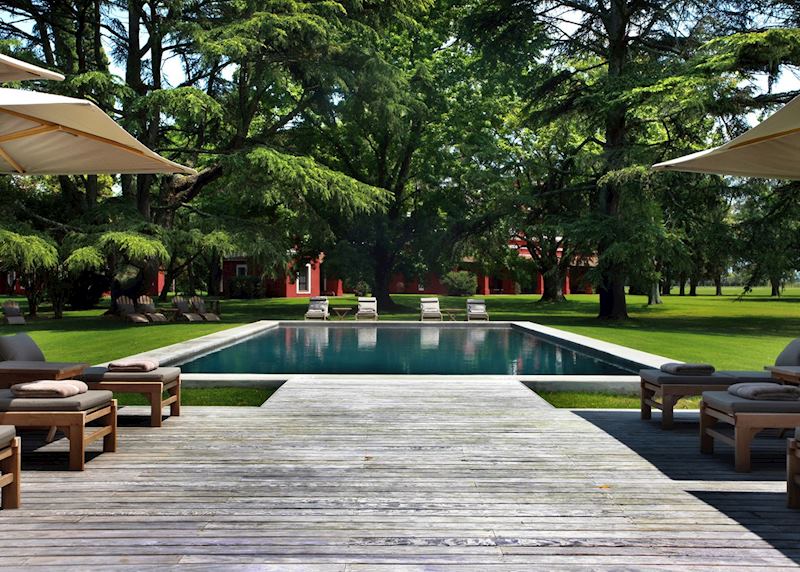 Horses and horse riding are often the main focus of time spent on an estancia, and you can take part in all sorts of rides, depending on your proficiency and interest. You might take a short trot around the estancia's grounds, or trek out into wilderness that feels barely charted.
I'm not a particularly experienced rider, but I can highly recommend a horse ride. Guides and gauchos accompany you all the way, and will provide short lessons and safety briefings.
At Nibepo Aike, I took a ride out into the foothills of the Andes just before sunset and managed to spot a pair of pumas (before witnessing a sheep bring its lamb into the world).
The pampas region produces some of the best polo ponies in the world, and you might also find the opportunity to have a lesson or take part in a chukka.
Some estancias offer a wider menu of activities than others, so it's worth asking your specialist to select a property that matches your interests.
You can, in some places, go birdwatching, visit the skeletons of once-mighty Jesuit missions, and go for horse-drawn carriage rides, on top of taking part in (or observing) the day-to-day life of the ranch. Gauchos will also often take part in impromptu demonstrations of their corralling and livestock skills.
With a lack of beach destinations in Argentina, estancias can also fulfil the role of being a place to come and relax. Despite their roster of activities, you're very much at liberty to spend time doing nothing.
Some estancias have swimming pools and immaculately trimmed gardens, and all have some space set aside for unwinding — often a nook or makeshift library with board games, books and newspapers.
Best time to stay on an Argentine estancia
I like to time my estancia stays with the warm Argentine summer (October to March) and, more specifically, lambing season (around October).
But, there's also something to be said for staying here in spring. Around 10th November, estancia dwellers and gauchos celebrate Tradition Day, a folk festival dedicated to gaucho culture. San Antonio de Areco, a normally subdued pampas town, bursts into a fiesta around this time.
Start planning your estancia stay in Argentina
Antarctica, Argentina, Chile
Start thinking about your experience. These itineraries are simply suggestions for how you could enjoy some of the same experiences as our specialists. They're just for inspiration, because your trip will be created around your particular tastes.
View All Tours in Argentina