One of Argentina's most iconic inhabitants is the rugged gaucho - the cowboy. Life and the weather can be harsh in the scarcely populated wilderness that covers much of the centre and south of the country, and the job of herding cattle and sheep and of maintaining the farmland could only fall to a horseman of the utmost skill and resilience.
Magnificent horsemanship is an aspect of estancia life that has been put to good use for visitors, and allows amazing opportunities to live that childhood cowboy dream. You could have a short trot around an estancia (in a horse-drawn carriage if you don't fancy riding yourself), learn to play a game of polo, or take a horseback trek of many days out into the wilderness, it is even possible to traverse the Andes.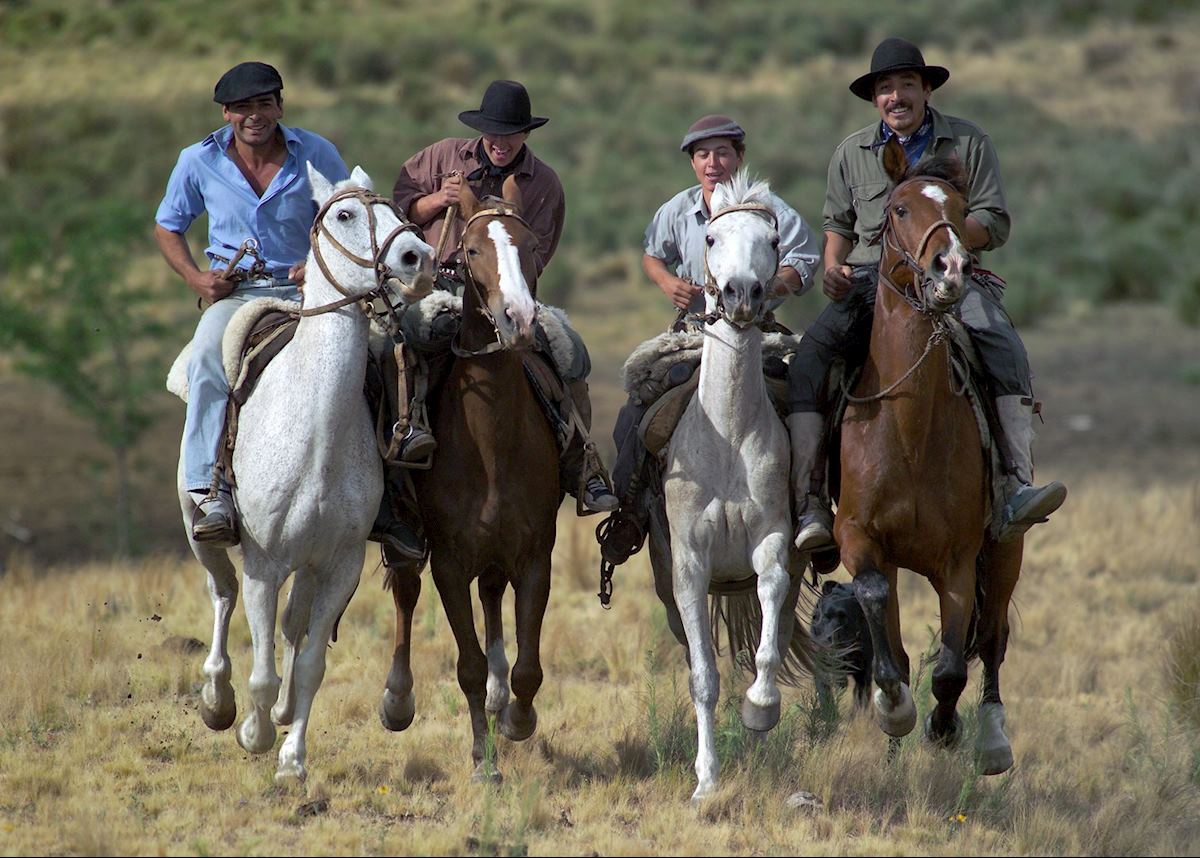 Gauchos at Estancia Los Potreros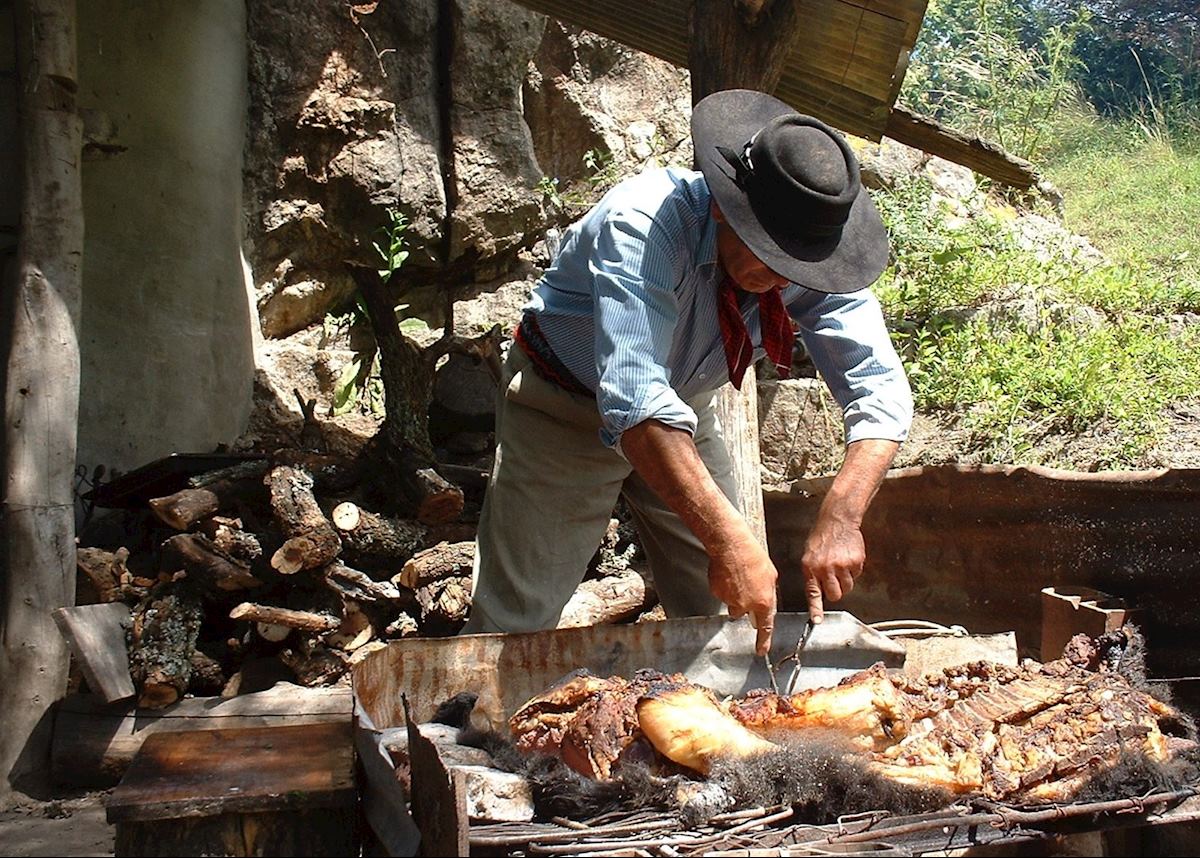 Typical asado, Argentina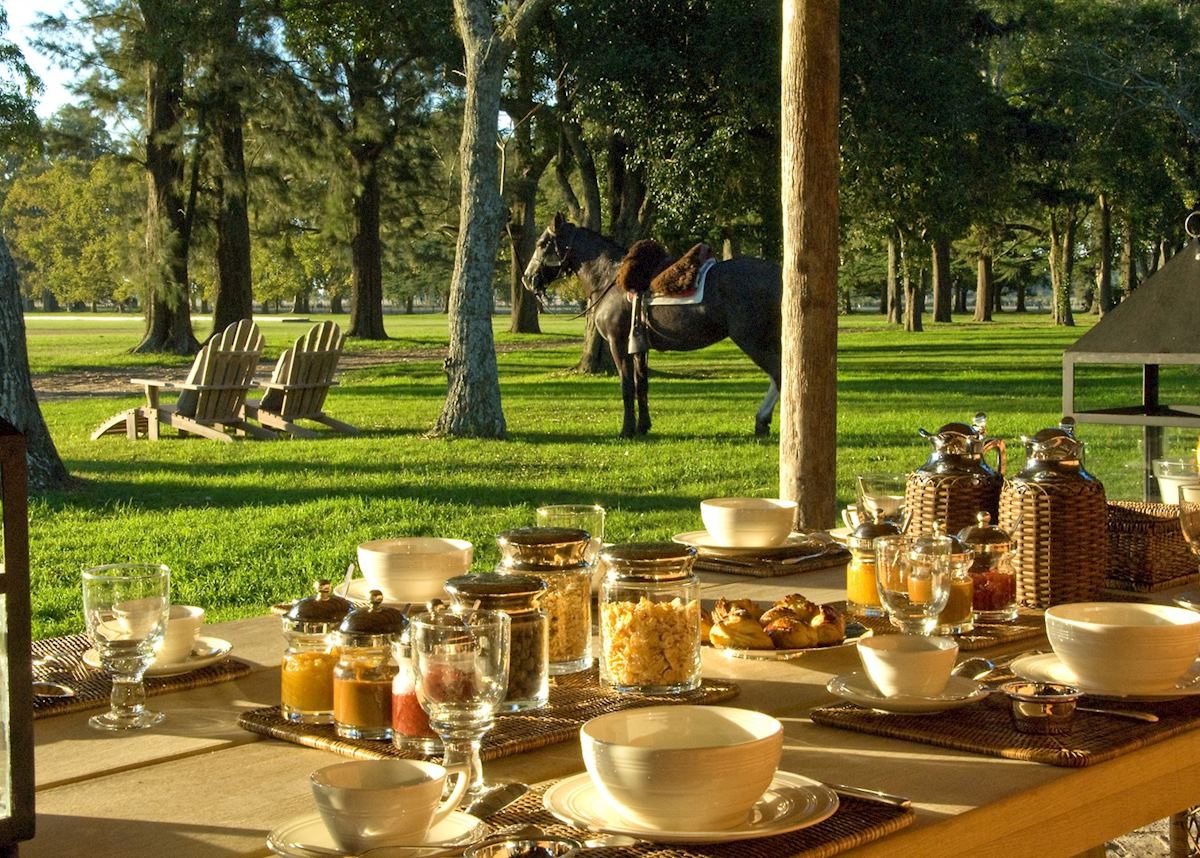 Breakfast outside at Estancia La Bamba
The estancia experience
Many of the properties are ancient family homes that have only recently opened their doors to visitors while others have been purpose-built as country hotels. While the older estancias give you a great sense of history, their newer counterparts are often aimed at the more luxurious end of the market. However, all will have sweeping grounds, horses and gauchos.
A visit or a stay at an estancia, wherever it is in the country, will most likely be based around three things: food, including the obligatory 'asado' (barbeque) lunch; drink, including the traditional maté and wine; and horses.
Some estancias offer guests the opportunity to get involved in the herding and shearing that is part of the gaucho's day-to-day life, but the gauchos will more likely make an appearance to demonstrate their skills with livestock than to interact with guests. Guests are welcome to get involved as much as they like, with riding excursions available for all levels.
Start planning your estancia stay in Argentina
---
Start thinking about your experience. These itineraries are simply suggestions for how you could enjoy some of the same experiences as our specialists. They're just for inspiration, because your trip will be created around your particular tastes.
Take a horseback trek of many days out into the wilderness
The Pampas region
Many estancias are located in the Pampas region, the fertile South American lowlands covering more than 289,577 square miles. This region produces some of the best polo ponies in the world.
With a lack of beach destinations in Argentina, estancias also fulfil the role of being a place to come and relax. Beautifully trimmed gardens surrounding swimming pools and the 'make yourself at home' approach of many owners provides a lovely opportunity to take it easy during your Argentina trip.
The estancias offer many different activities. Some estancias, such as Estancia El Colibri and Estancia Villa Maria, have extensive sporting activities and luxurious spas. Estancia Hotel Cecilia allows guests to get involved with traditional cattle farming activities. Estancia Los Potreros is a family-owned farm high in the Cordoban hills, while Estancia La Eloisa has a nine-hole golf course and a polo school with top-quality horses.
Meals are based around the traditional Argentine 'asados' (barbecues) and 'pucheros' (stews) but Patagonian lamb and trout may also be served, and vegetarians will of course be accommodated on request.
Recommended estancias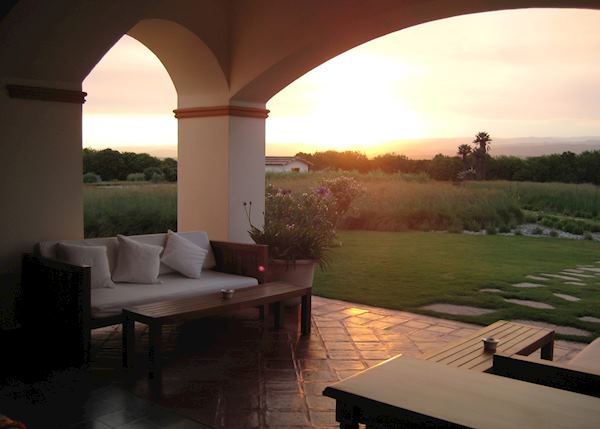 Located just 45 minutes from Cordoba Airport, Estancia El Colibri is a colonial-style mansion which combines traditional materials and state-of-the-art technology.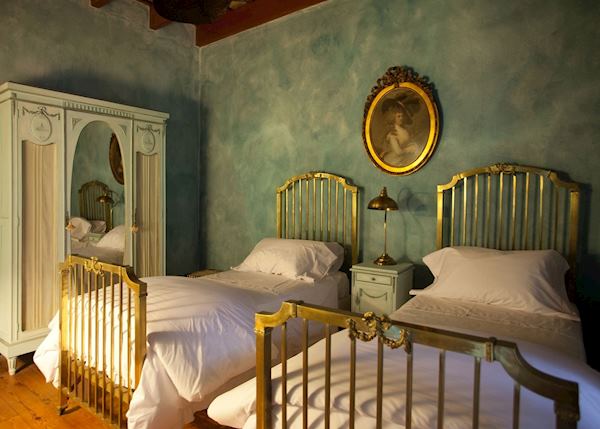 Candelaria del Monte is located in San Miguel del Monte, 120 km from the centre of Buenos Aires. It offers a range of included activities such as horse-riding and bird watching.
One of La Bamba's principal advantages is its setting. Only 123km out of Buenos Aires, this estancia is nevertheless in the midst of rolling Pampas countryside.