By Brazil specialist Tom
Laid-back yet exhilarating, Brazil is a beguiling place that offers honeymooners an experience that goes well beyond the obvious.
There are a host of white sand beaches to relax on and seriously romantic hotels in which to hide away, but you'll also get the option to kayak through vast wetlands in search of wildlife, walk through the Amazon rainforest or explore remote national parks and discover unforgettable scenery.
Along with the dynamic culture and fun-loving people, you'll find great food and nightlife, lively resorts, wilderness adventure and tranquil seclusion.
Recommended honeymoon experiences in Brazil
Discover the vibrant city of Rio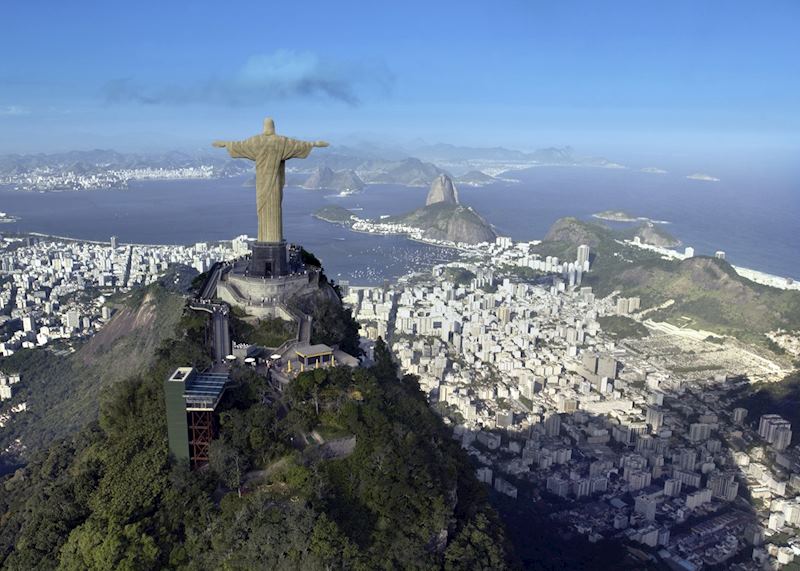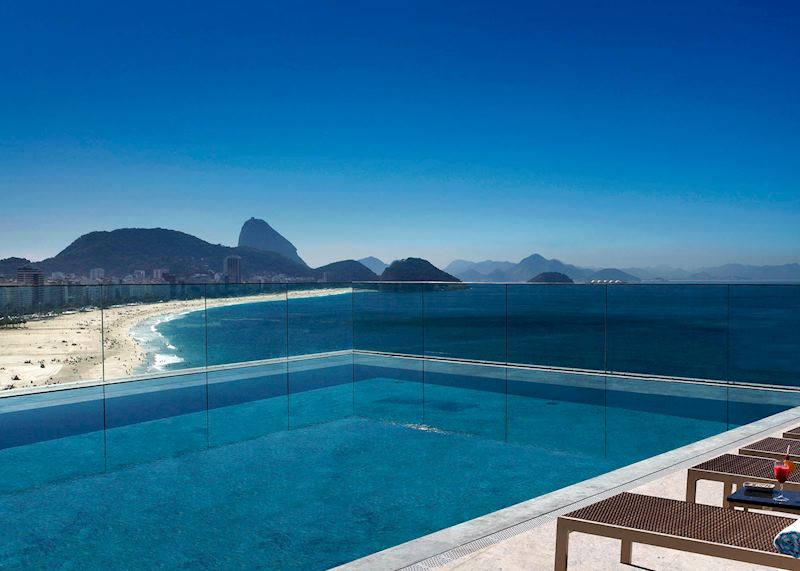 An infectiously lively city curling around a vast bay fringed with golden beaches, Rio has an indomitable spirit and offers everything from legendary nightlife to glamorous beaches and wildlife walks. It's a sultry, sensual city where you can enjoy a sunset stroll along the glitzy Copacabana waterfront, take a cable car to the summit of the Sugarloaf Mountain, or discover the art galleries and bohemian hangouts of Santa Teresa.
It's worth staying at least three nights to have time to take in the city's most famous sights, laze on the beach, and discover Tijuca, the world's largest urban forest.
Best honeymoon hotel in Rio de Janeiro
A good choice of accommodation for your honeymoon is the Miramar Hotel by Windsor, right on the world-famous Copacabana beachfront. The suites here are light and airy, and either face directly onto the beach or have a partial ocean view. There is an impressive rooftop pool too — a great place to relax at the end of the day.
Go in search of wildlife in the Pantanal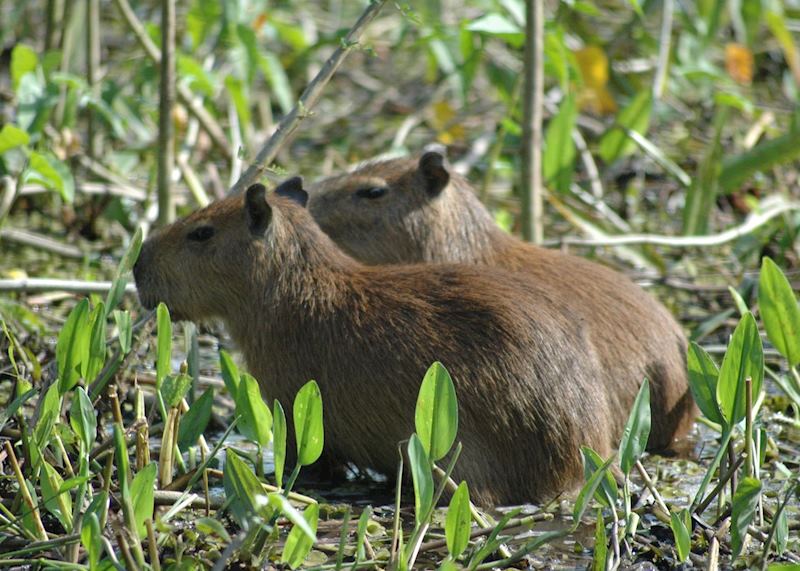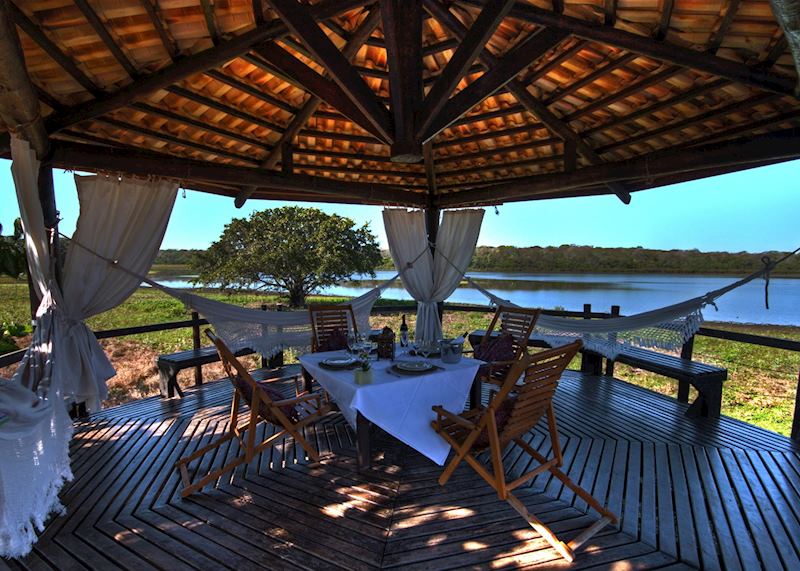 For nature lovers, the Pantanal offers some of the best wildlife viewing on the continent. The world's largest wetland, this vast, seasonally flooded area has little vehicular access and the low-growing vegetation makes wildlife easy to see.
Although you can take guided walks and jeep safaris, the most romantic way to see the wetlands is by canoe with just your partner and a guide. As you glide silently through the waterways you might spot capybaras and caiman, howler and capuchin monkeys, toucans, macaws and parrots.
Best honeymoon lodge in the Pantanal
I'd recommend the Refugio Ecologico Caiman as the best lodge for honeymooners in the southern Pantanal. There are just 11 rooms divided between two individual lodges, and guests have exclusive access to a vast private reserve where it is sometimes possible to spot the elusive jaguar.
Experience the Brazilian Amazon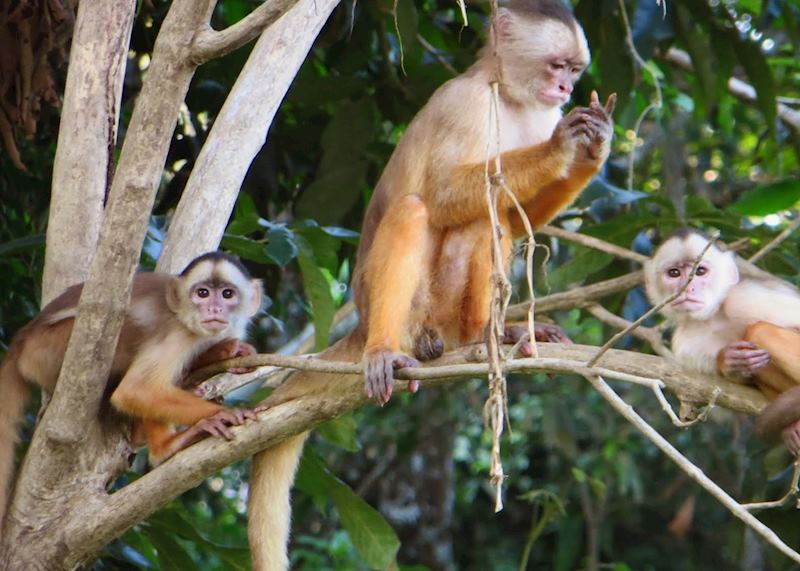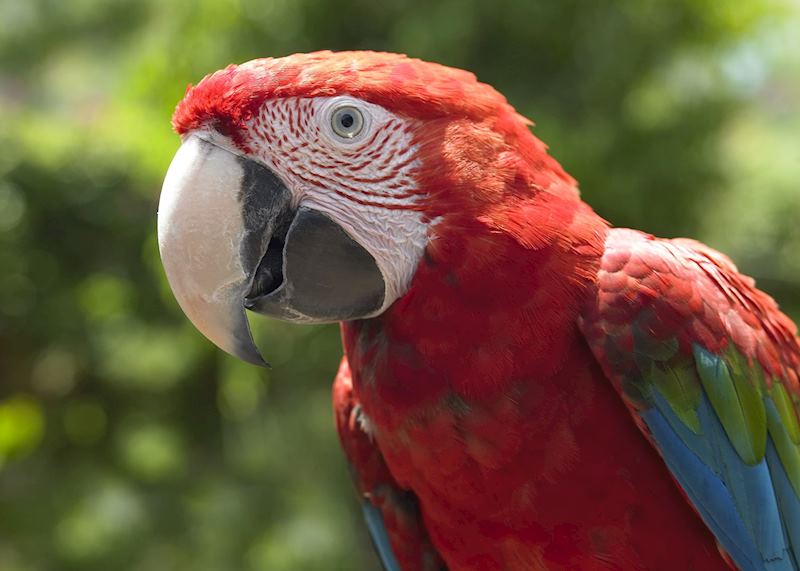 Although the Amazon is renowned for the diversity of its flora and fauna, the vegetation is so dense it's not the best place to see wildlife. A trip here is more about the rainforest experience, and the vastness of this ecosystem hits home as you fly for several hours over the jungle before arriving in Manaus.
Honeymoon accommodation in the Amazon
You can stay in a choice of lodges where you'll take walks or motorised canoe trips to learn about the rainforest flora and fauna. You can also visit small local communities in the jungle where you will discover what family life is like in this remote corner of the rainforest.
Another option, is to take a cruise, which, although quite basic in style, will allow you to explore a little further. You can then venture into backwaters by dugout canoe where it's possible to see pink river dolphins, monkeys and some of the iridescent birdlife that lives here.
Soak up the sun on one of Brazil's beaches
Brazil has a huge choice of beaches from secluded coves with pristine sands to lively resorts with great nightlife. You can laze on the beach or surf, paddleboard or kayak to your heart's content.
Laid-back Praia do Forte is one of the most convenient beach options, just two hours north of Salvador. It has a beautiful beach lapped by calm, shallow waters, but for romance I'd bypass it and the lively resort of Morro de São Paulo and head instead to Pipa. A small town on the coast two hours' drive south of Natal, many of the beaches here are virtually deserted and you could have a beautiful stretch of sand to yourselves.
Further south, the Maraú Peninsula is a 100 km (62 mile) long protected reserve, where a selection of chic boutique properties offer the complete getaway. I especially like Txai for its luxurious yet rustic rooms and indulgent honeymoon extras.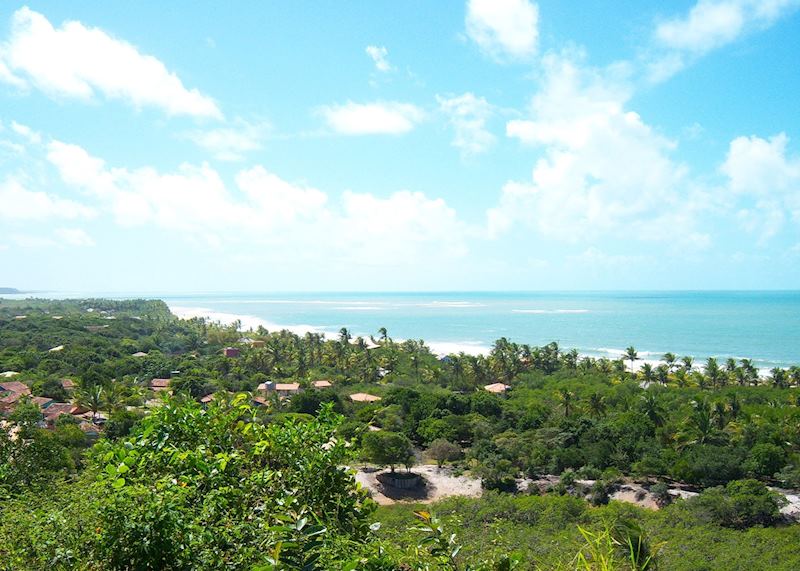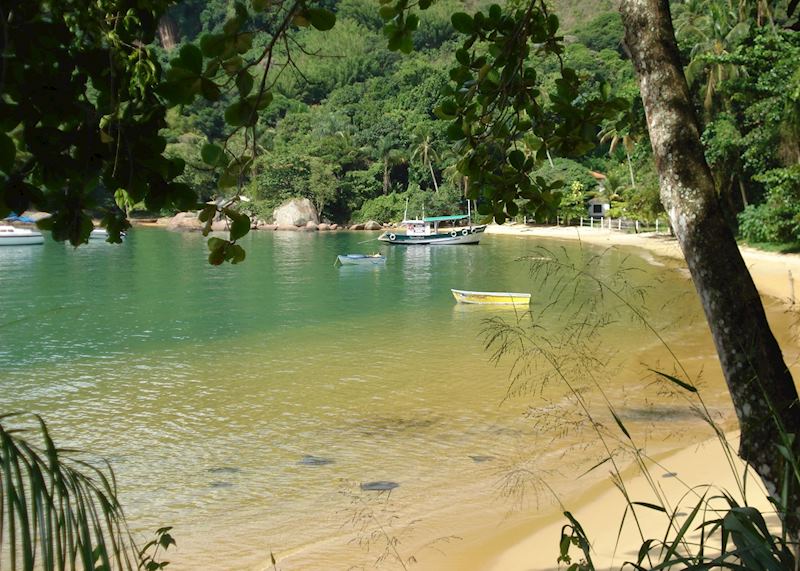 If you'd prefer a more lively beach break, Trancoso is a small town set around a huge, grassy quadrado (square) flanked by brightly coloured traditional casas (houses). By night the square is lit by fairy lights and you can eat outside at one of the restaurants before strolling down to the seemingly endless white-sand beach.
Trancoso is known for its elegant restaurants and hotels — I particularly like Uxua. Set in a series of converted casas on the main square, each suite is individually decorated in a quirky, designer style. I was reluctant to leave the beautiful treehouse I stayed in, with its huge balcony and private open-air hot tub.
South of Rio is Ilha Grande, a lush, forested island with no roads and just one small town. Fringed with tranquil white sand beaches, you can hike along forest trails or rent kayaks and explore the coastline until you find your very own private cove. I'd recommend staying at Pousada Sagu, a traditional family-run guesthouse with big, airy rooms and ocean views.
Visit Iguaçu Falls

One of the wonders of the natural world, the Iguaçu Falls are a humbling sight. Plunging over sheer cliffs into a chasm in the ground, their sheer force and power is revealed as you stroll along the panoramic boardwalks, which offer views of both sides of the falls. A honeymoon indulgence, it's worth taking a helicopter flight over the falls for a bird's-eye view of this natural phenomenon.
I'd recommend staying at Hotel das Cataratas, a colonial style property with classical decor and excellent service. What really makes a stay special, though, is exclusive access to the falls at dawn and dusk when the crowds have left.
Less obvious highlights for a honeymoon in Brazil
Get off the beaten track

Undulating white dunes stretching as far as the eye can see, the Lençóis Maranhenses National Park is an enthralling place to visit. The dunes here can be up to 40 m (130 ft) high and cover a vast area of coastline. Between January and June, rainwater fills the channels between the dunes creating a series of glittering iridescent pools.
If you savour adventure, this remote part of Brazil can make a wonderfully romantic destination, best followed by a stay at isolated Jericoacoara. With its striking scenery, laid-back atmosphere and magnificent sunsets, this tiny beach town is known for its water sports, such as kitesurfing. There are a small number of simple but characterful pousadas here.
Experience rural life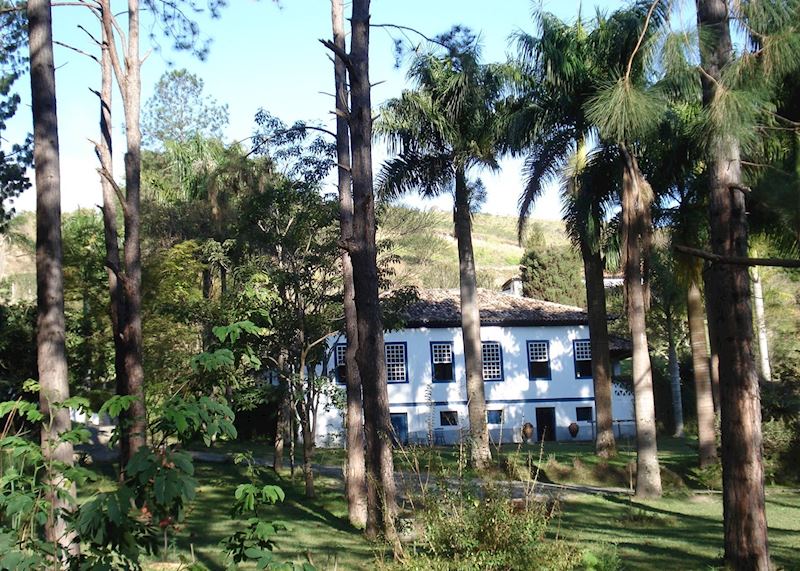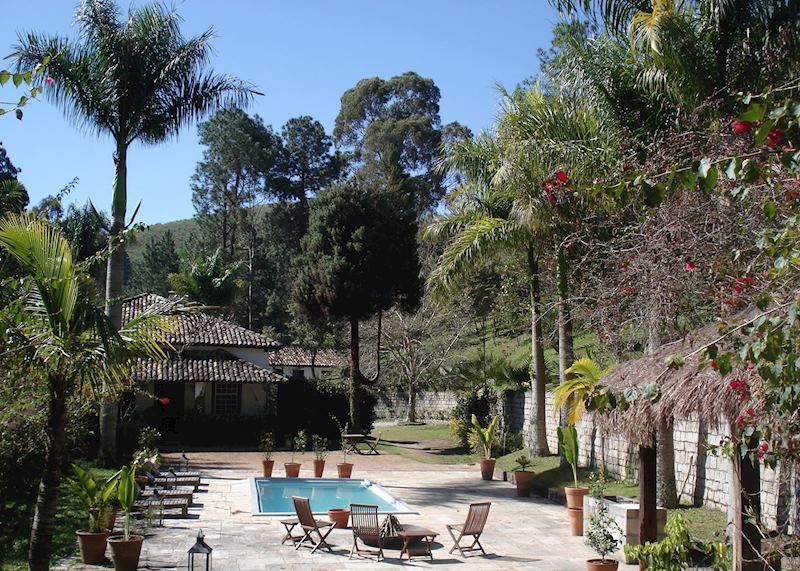 I think one of the best places to stay in Brazil is Fazenda Catuçaba, a colonial country farmhouse hidden in mountains of the Green Coast, which stretches between Rio and São Paulo. Fazenda Catuçaba is around two and a half hours by car from São Paulo international airport.
Set in vast grounds and surrounded by forested hills, I chose to propose to my girlfriend here. It's an intimate property with just nine rooms and a wonderful setting, which can be explored on horseback by even the most inexperienced riders.
We took a sunset ride up the mountain behind the house, working our way through coffee plantations to a viewpoint where champagne had been laid out for us. Sitting with a glass of bubbly as the sun set over some of the most inspiring views on the planet it seemed the ideal place to pop the question.
Best time to honeymoon in Brazil
Brazil is a good year-round destination, its tropical climate and vast scale creating ideal travel conditions in at least part of the country throughout the year. The wet and dry seasons vary depending on where you are but are somewhat unpredictable so shouldn't affect your decision making too much. Rio and the beaches can be enjoyed year round, with the hottest temperatures from December to February, while wildlife viewing is best from May to November.
Practicalities for your honeymoon in Brazil
Brazil is a big country so you would not visit all of these areas in one trip. I would recommend visiting four places on your trip. This might include, for instance, Rio de Janeiro, Iguaҫu Falls, the Pantanal and a few days on the beach.
Start planning your honeymoon to Brazil

Start thinking about your experience. These itineraries are simply suggestions for how you could enjoy some of the same experiences as our specialists. They're just for inspiration, because your trip will be created around your particular tastes.
View All Tours in Brazil