We are both active 50 year olds and are thinking about travelling to South America early next year for a period of about three weeks. We would definitely like to see Rio, Buenos Aires, and if you could send any further suggestions. We are very flexible on dates and duration.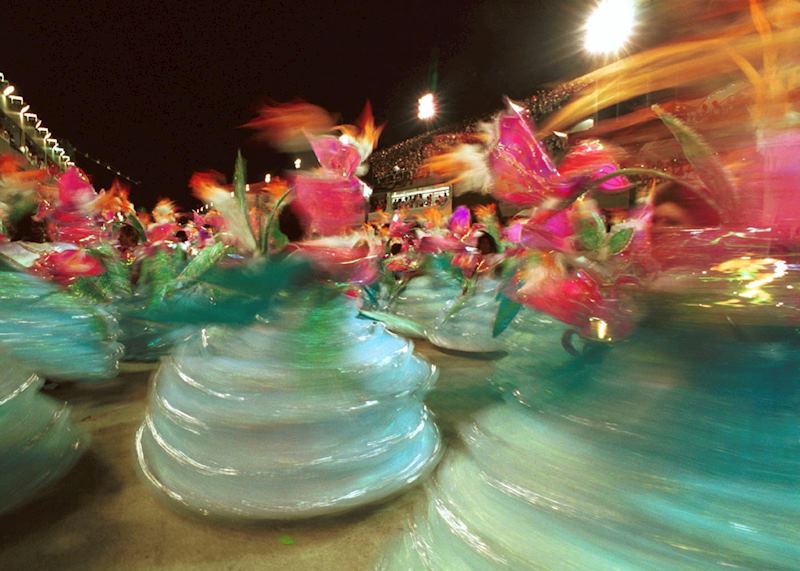 Answer
Dear Gordon
Thank you for contacting Audley to discover the delights of South America with us. This continent is a fascinating mix of archaeological sites, indigenous culture, people, breathtaking and varied landscapes - from the glaciers of the South to the jungle of the North, colonial history and great hotels. Three weeks is an ideal amount of time to spend in one country or, depending on how you like to travel, to get an understanding of several.
Brazil
Brazil is a very diverse country and currently considered a powerhouse of the global economy. Rio offers some iconic sights, such as Christ Redeemer, and a chance to see the city before the World Cup in 2014 and the Olympics in 2016. If you wish, a visit to Carnival in February offers the chance to enjoy the vibrancy of the Brazilian way of life.
Salvador is only a couple of hours flying north and combines a colonial, colourful city with the African influence of its food and culture. It offers a riot of elaborate churches and live music in the streets. A couple of hours drive away is the beach at Praia do Forte if you wish to relax for a few days.

An alternative might be a visit to the Amazon, with the gateway city of Manaus providing some insight to life on the jungle frontier and the stunning Manaus opera house.
Argentina
Argentina can often be seen as European in its outlook and the influence of Spain, the UK and Italy are undeniable in its architecture and people. But Argentina has made its music, food and landscapes its own. Of course, the obvious route between the two countries is Iguazú Falls, resplendent in its jungle setting.

Buenos Aires, the birthplace of tango, offers a rich culture and history, with many varied districts as different as Kensington to Hackney and Camden to Hampstead.

Stay at a famous estancia to see the gauchos working their cattle, try your hand at polo if adventurous and enjoy a maté tea. Or head out for stunning landscapes - North to Salta for rich reds, white salt flats and indigenous life, South for the glaciers of Patagonia and West for the stunning Lake District.
Summary
After South East Asia, Latin America was the next development for the Audley team back in the 1990s, so we are confident we know it inside out, and go back regularly to ensure we stay up to date.
We offer top tour guides who are all local, speak good English and are a great source of information about their area. They take great care in making sure your trip is a memorable and comfortable one so that you can enjoy a fun and stress-free holiday.
All our tailor-made itineraries include private transfers and most tours are on a private basis. The main way to get around these countries is by air, but there are smart long distance buses for the hardy and options for self drive if you wish for more independence.
There is a wonderful mix between both countries of small, owner-managed hotels with great character and local history.
I hope this helps to conjure up images of this diverse continent and gives you some nuggets to start the planning process. I would be happy to work with you to create the ideal itinerary.
I look forward to hearing from you in due course. In the meantime feel free to browse our South America brochure.
Further Reading