All our specialists regularly revisit their chosen regions, meticulously inspect hotels and keep up-to-date with all travel-related issues. Here, Angela, one of our Southeast Asia specialists, kept a diary while on a recent trip.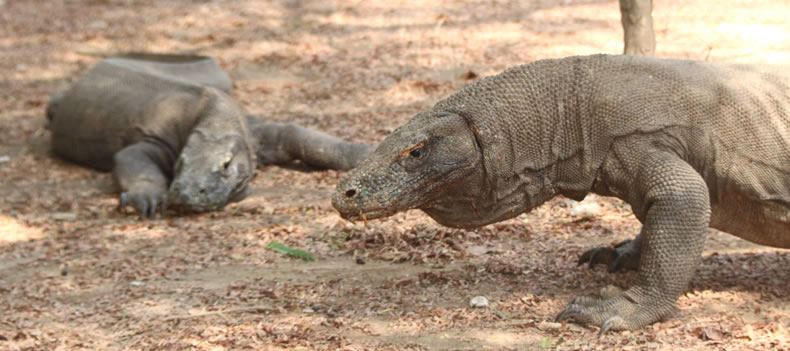 Angela's diary
I have been with Audley for two years and this will be my third research trip to Southeast Asia. This time I'm off to Indonesia and Peninsular Malaysia, both of which I have visited on numerous occasions in the last eight years.
I first started traveling in the region in 2004 and have returned each year since, and in early 2009, spent an incredible month in Malaysian Borneo volunteering in a small orangutan rehabilitation sanctuary.
Firsthand experience of our destinations is invaluable to us here at Audley, and on a personal level it's wonderful to have the opportunity to visit some parts of the region I've never seen before.
Malaysia
Days 14-15: Penang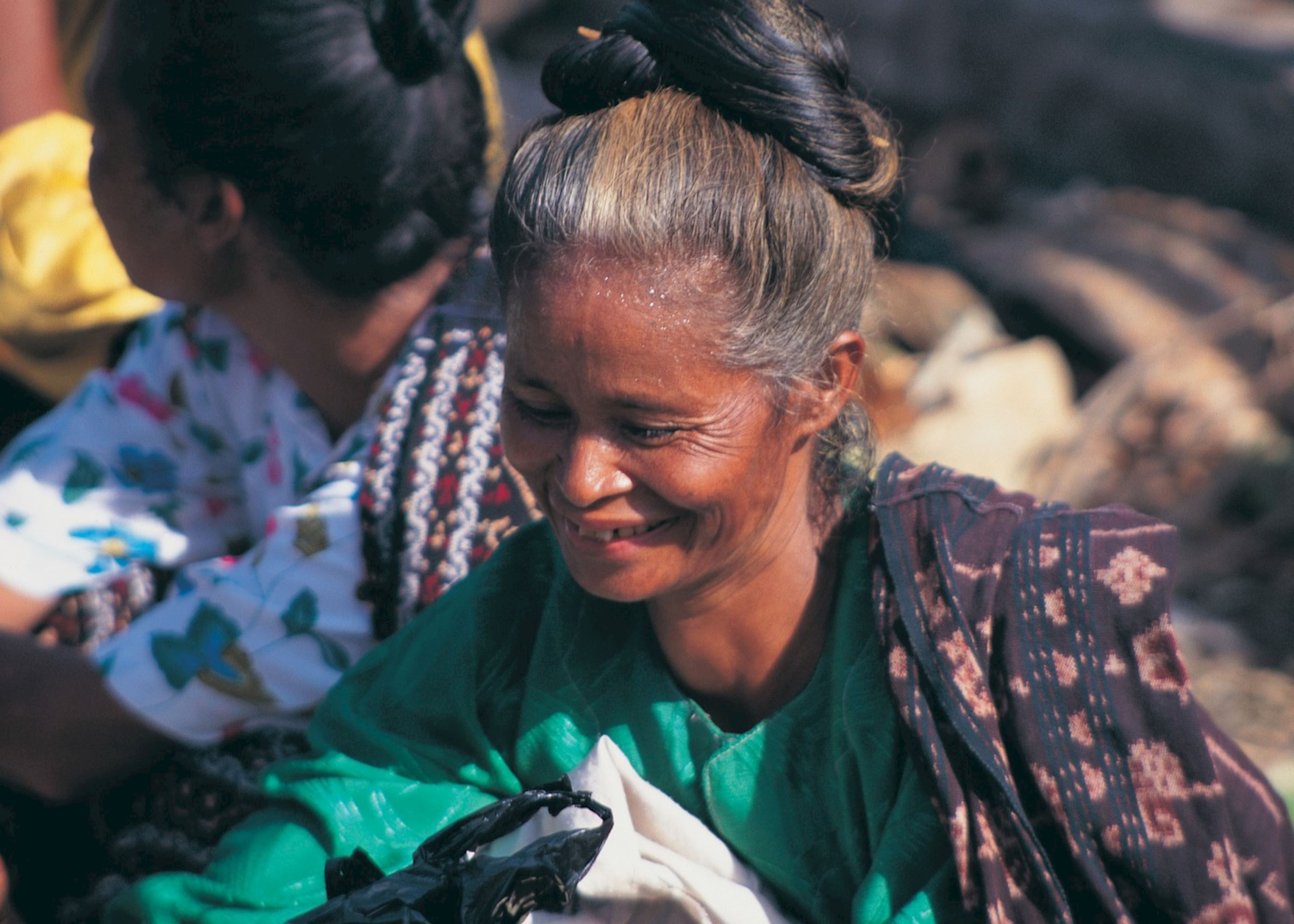 Day 14: travel back from Bukit Lawang to Medan with a brief stop en route to wander around a village market and watch women washing their clothes in the river — a very traditional and quite humbling scene. We also took a city tour in Medan in which I had my first taste of celebrity as I was followed, photographed and interviewed by groups of well meaning school kids looking to practice their already advanced English.
A short flight to Penang where I was met and taken to the grand colonial Eastern and Oriental Hotel in the heart of George Town. I had time to change quickly then joined the Senior Sales Manager for a tour of the hotel.
This evening I thought I would experience one of the main draws to Penang — the food. The largest local and international food court in Penang, the Red Garden, is just a five minute walk from the hotel and has hawker stands serving everything from nasi goreng (fried rice) to pizza to curried fish head. Being a Saturday night, the atmosphere was fantastic.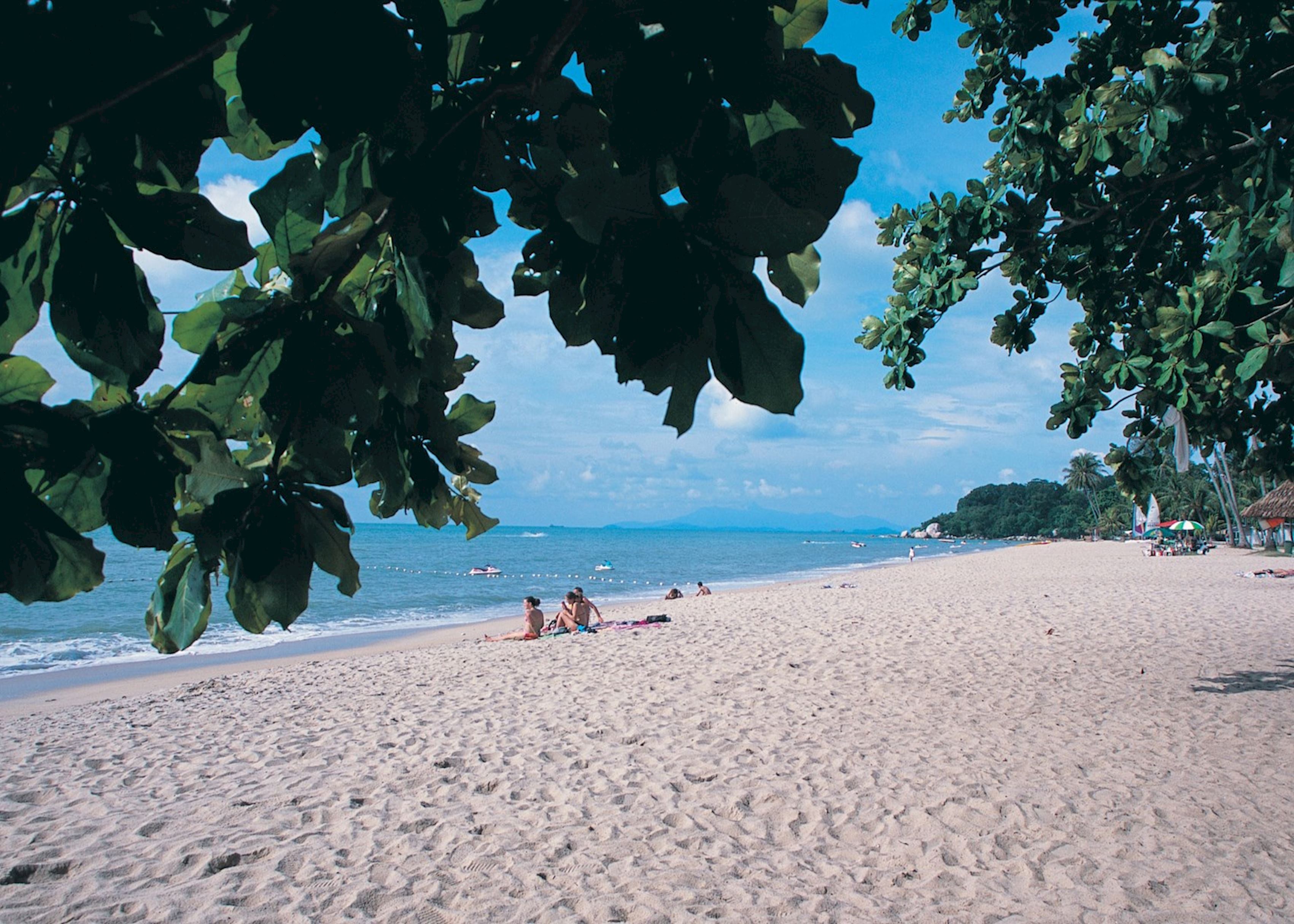 Day 15: this morning Allan my guide met me first thing and together we traveled to Penang National Park, where we met Beatrice, a local tour leader. Her knowledge and insight brought the mangrove forest to life and we saw sea eagles, mud skippers and even a pair of river otters from our boat. Then we traveled on to Pantai Kerachut, a sandy beach area where we visited a small turtle hatchery and a rare meromictic lake where fresh and sea water are layered above one another.
Leaving the national park, we traveled to the Lone Pine Hotel, a sister property to the Eastern and Oriental, where I did a full inspection of the newly renovated property. My afternoon was spent touring key historical sights in George Town before checking into yet another hotel.
Days 16-17: Cameron Highlands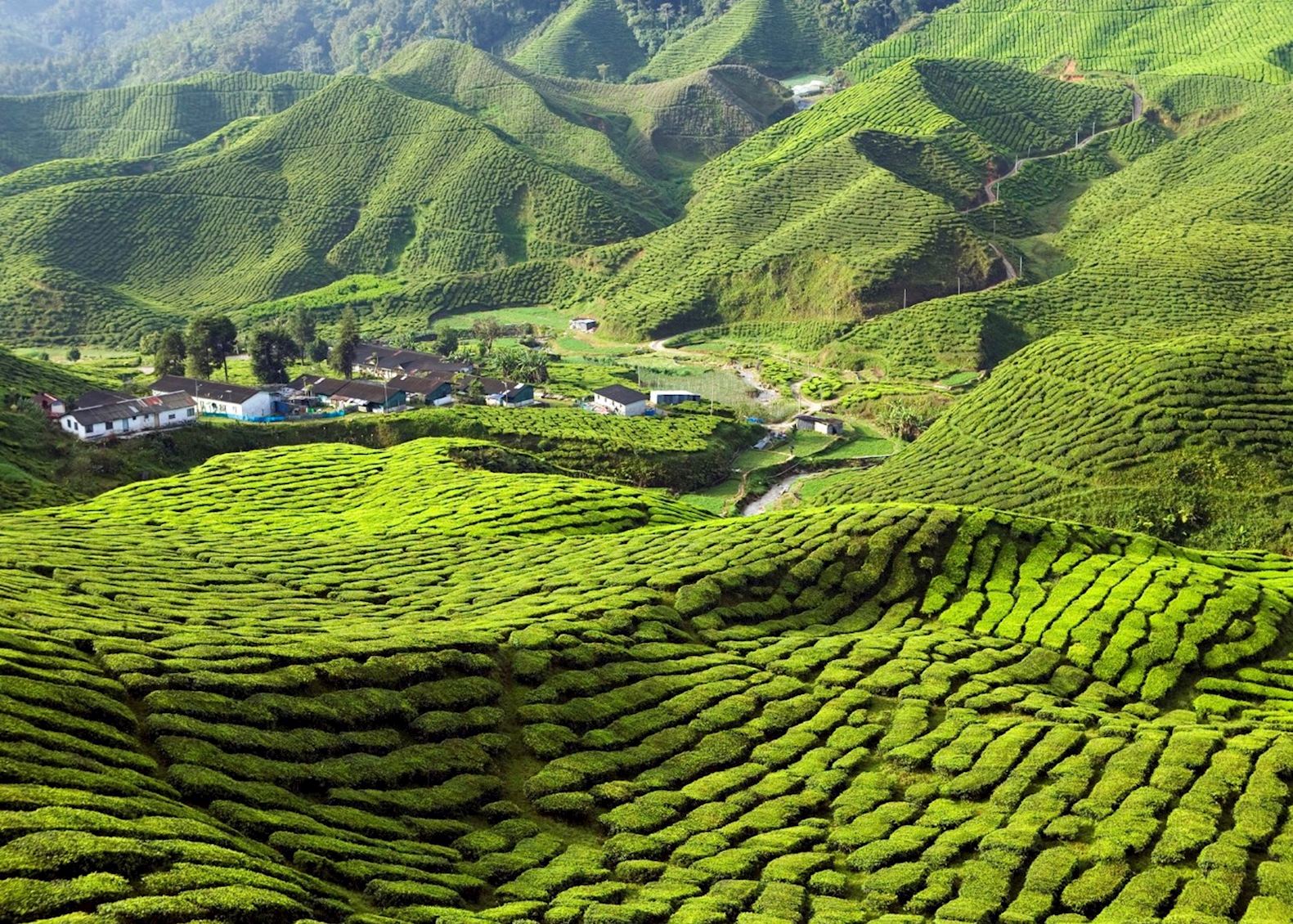 Day 16: an early start to leave time for three hotel inspections before noon. It was a productive morning though, as the properties were all very different, giving me a variety of options for clients with different tastes and budgets.
Picked up a hire car after lunch and made my way to the Cameron Highlands. En route I called in at Taiping and Kuala Kangsar to see the sights, then to Ipoh for a hotel inspection. The roads leading to the Cameron Highlands cling to the edges of the hills, and when darkness came the going was pretty slow. Thankfully, a room at the Cameron Highlands Resort was waiting for me, making the long journey worthwhile.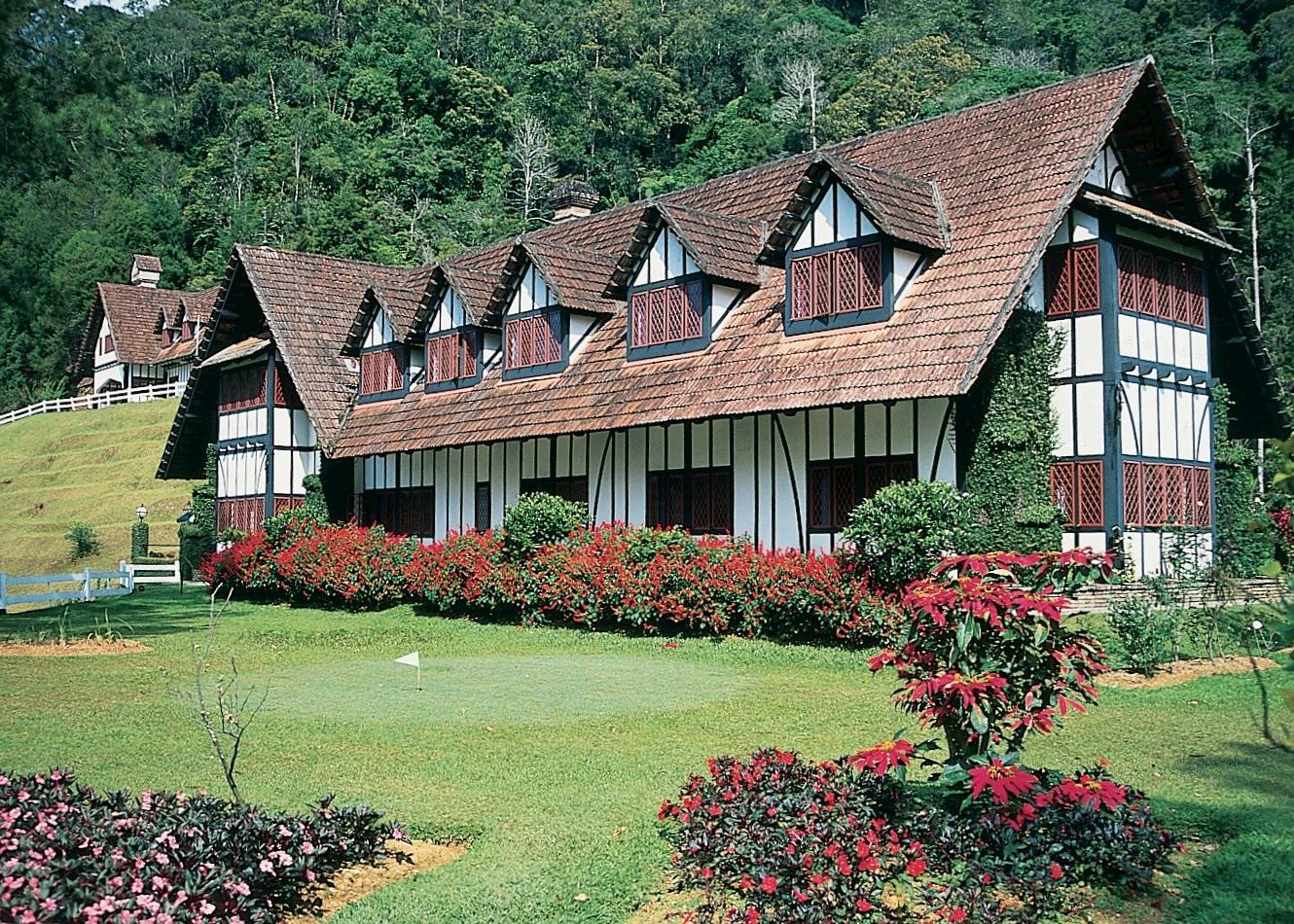 Day 17: this morning I met with Sherry, the Guest Liaison Executive who showed me around the resort. I then headed out on the Jim Thompson trail on a tour exclusively for hotel guests. The walk was fairly easy going and took in the forest areas around the resort where the American businessman mysteriously disappeared in 1967. The guide, like everyone else in the area, had his own theory on what had happened.
Two more hotel inspections in the afternoon and then time for a very luxurious and very long spa treatment involving tea and strawberries, the area's two most famous products. Finally, some well needed pampering!
Days 18-19: Taman Negara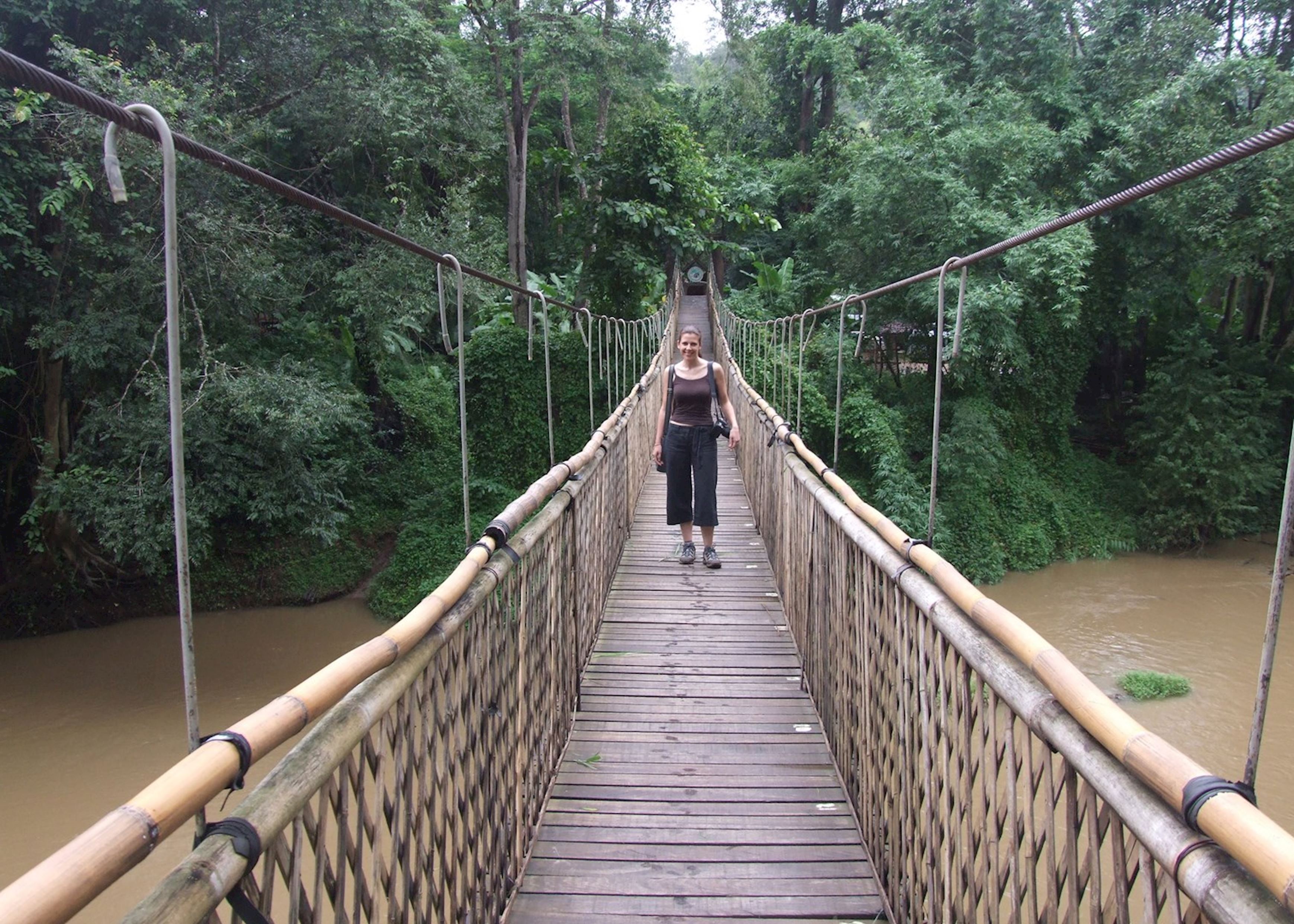 Day 18: moving on again today, I drove on the new and not yet officially opened road to Taman Negara National Park. A huge improvement, it reduces travel time by about two hours but with our existing directions now hopelessly out of date I spent much of my time pulling over to note down new driving instructions. At Taman Negara I parked and paid a local boatman RM1 (about 20p) to cross the river to reach my ecolodge where I had the benefit of a two-night stay in order to explore the area properly.
Having arrived earlier than expected I was able to spend a couple of hours working before heading to dinner. After dinner I met my guide Lee and took a walk into the rainforest. The plant life was fascinating but being more interested in the animal life I was delighted to see a sizable snake (of undetermined species) resting high on a branch over our heads.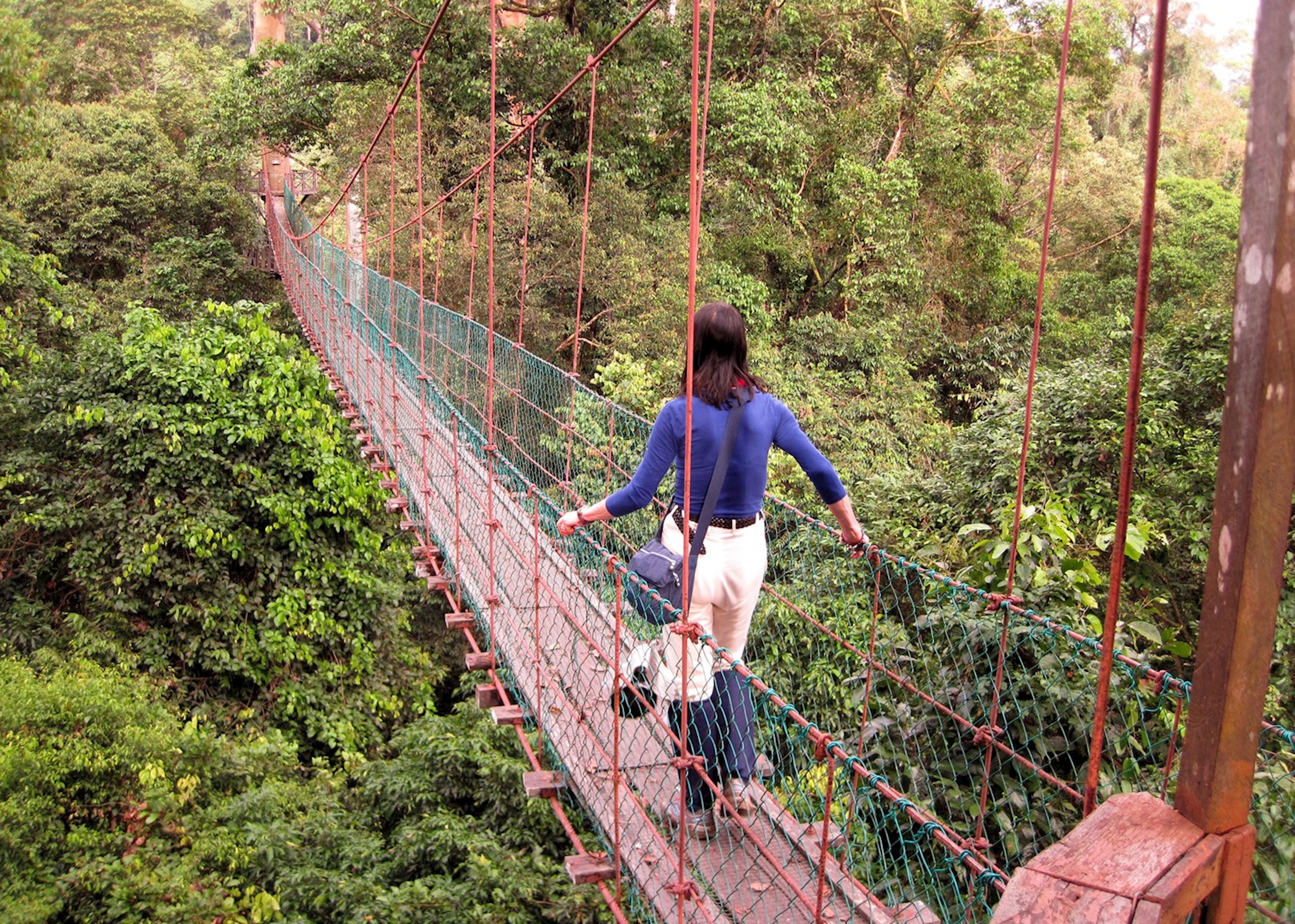 Day 19: another noisy macaque woke me by playing on the roof of my chalet this morning so I had ample time for breakfast before meeting with Lee again and walking through the forest to the canopy walkway. The walkway is 510 meters long and varies in height, up to a maximum of 45 meters above the ground and gives you a great perspective on the rainforest.
This afternoon Lee and I walked down to the jetty to take a boat through the river systems of the rainforest. After 30 minutes or so we disembarked and walked about a kilometer through the forest to an area of rapids perfect for swimming. With just one other family at the pools it felt very isolated and peaceful. Returning by boat to the jetty, the heavens opened in true rainforest style and despite using seat cushions and lifejackets to shield ourselves, we were both drenched in seconds.
Days 20-21: Malacca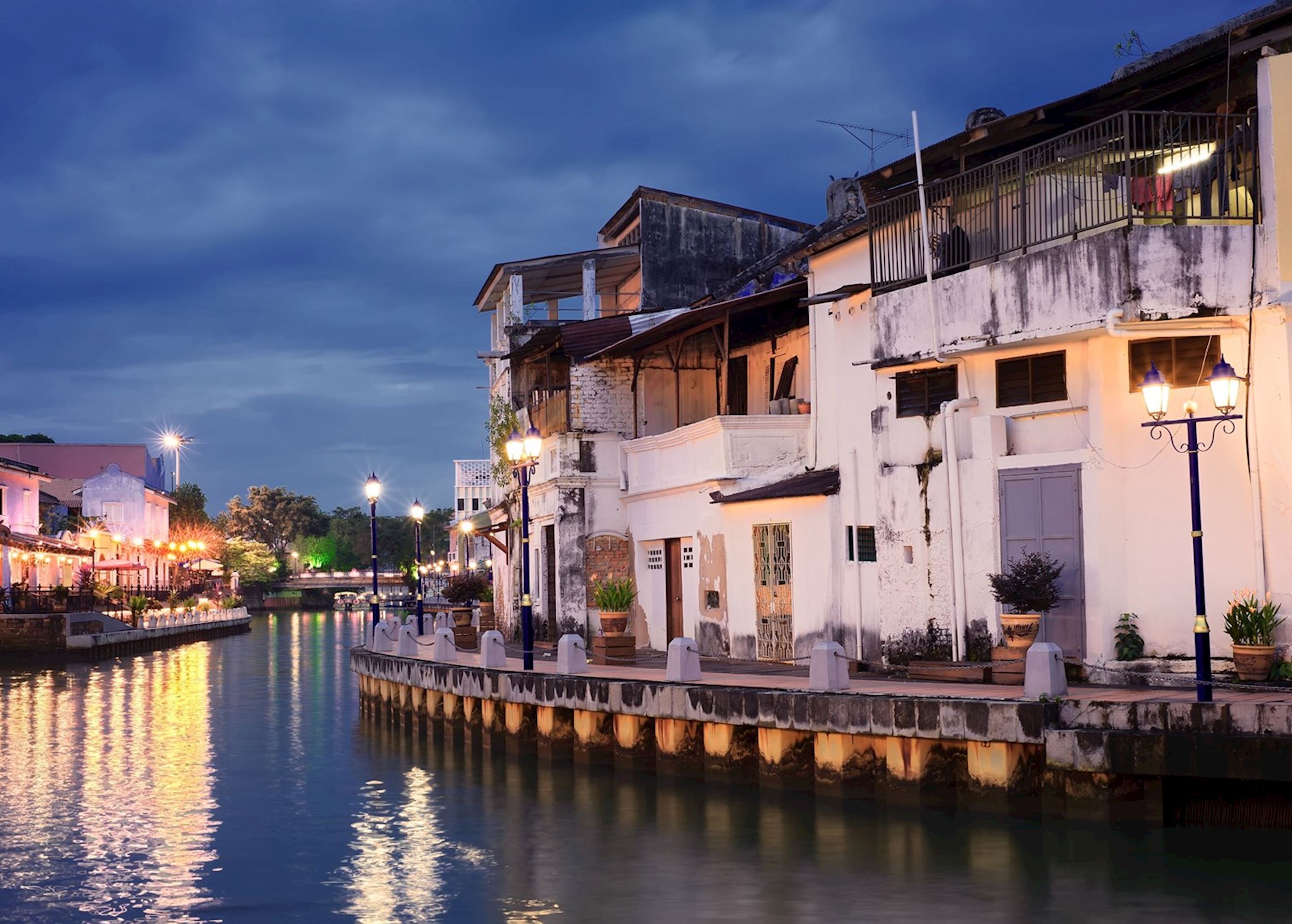 Day 20: another early start with an early afternoon hotel appointment scheduled a five hour drive away. Returning across the river on the local boat water lapped over the sides and soaked my bag containing my laptop, camera and last remaining dry clothes.
Disgruntled, I returned to the safety of my car and traveled to Malacca, making my appointment with time to spare. After finding my way through the maze of one way streets I reached my hotel for the final night of my trip — the Majestic, sister property to the Cameron Highlands Resort. Again I was asked to try out their signature spa treatment, this time a hair treatment traditionally performed on a bride to be by her mother. After a very relaxing couple of hours I met with Mr Bill from the hotel's guest liaison team who accompanied me to dinner.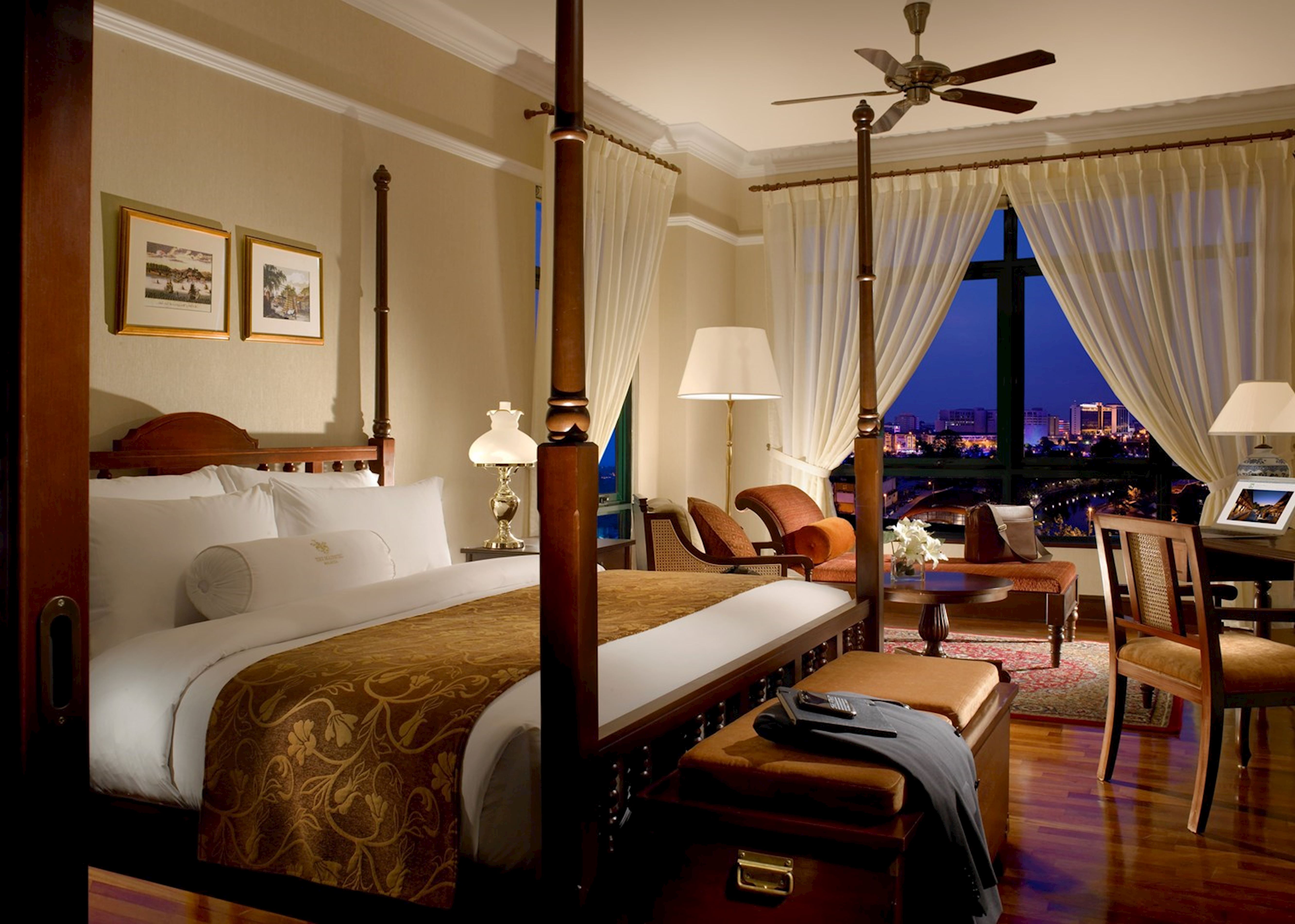 Day 21: final day of the trip today, starting with a hotel inspection across town and followed by complimentary walking tour of Malacca courtesy of the Majestic. This was a really interesting tour with a great guide, Ms Chu who was very passionate and knowledgeable about the city. With a little insider advice from Ms Chu and Mr Bill I lunched at Nancy's Kitchen, the locals' favorite Peranakan food spot before my two-hour drive to Kuala Lumpur airport and the first of my flights home.
Find out more about tailor-made vacations to Indonesia & Malaysia
Book a vacation to Indonesia to experience an archipelago of more than 17,000 islands, plus the Indonesian people are a mixture of many different cultures and religions, whose costumes and customs vary between islands and even between valleys.

Book a vacation to Malaysia and experience vibrant modern cities to remote villages in pristine rainforest. Good roads make self-driving here a great option.