We work with some of the best guides in Africa, many of them award winners. Here we introduce you to just a handful of the guides who have made Audley travelers' trips more memorable over the years.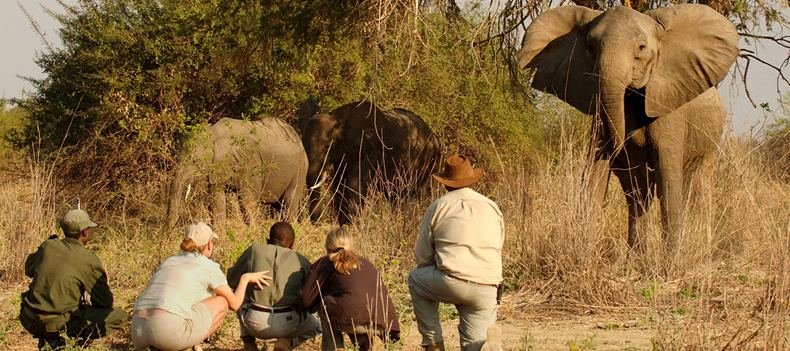 An excellent guide can turn a good trip into a truly great one. With a skilled safari guide any wildlife encounter, whether with a humble dung beetle or a herd of elephants, becomes an unforgettable experience. A knowledgeable guide can also help you gain a deeper understanding of the people, history and culture of the country.
Pietman Retief
Winelands, South Africa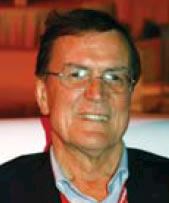 Born in the Winelands and able to trace his family back to the original Huguenot settlers, Pietman's love of history and the grape combine to create fascinating, informative and fun tours of this beautiful area. On a private tour with Pietman, you will visit different wine estates ranging from larger, well-known properties to small, family-run cellars, often sharing a glass with the wine makers themselves.
"Having been born and educated in Stellenbosch and worked in the wine industry for 40 years, it would be impossible for me not to be passionate about wine," says Pietman. "I can introduce you to the majesty of the Simonsberg Mountains, to wine estates as varied as the quaint Muratie, Kanonkop with its iconic red wine and the beautiful farms of the Franschhoek Valley. I must be doing something right as the wine industry honored me as a living legend last year!"
We have also heard that Pietman has recently been elected a councillor for the Stellenbosch Council with a polling vote of 97.5% — congratulations to Pietman!
Manda Chisanga
South Luangwa, Zambia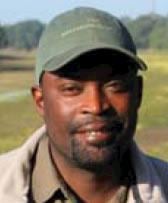 Manda is one of our favorite guides in Zambia's game-rich South Luangwa National Park and we're not the only ones to think so – he was awarded the prestigious Paul Morrison Guide Award in 2006 by Wanderlust magazine, one of the proudest moments of his career. Manda was brought up by his grandfather, who inspired him with tales of the numerous wildlife encounters he experienced working as a foreman in remote areas of Zambia.
Manda's friendliness and big laugh are infectious and he brings a sense of wonder (and humor) to your experience of the bush. He has an encyclopedic knowledge of the wildlife and birdlife of the South Luangwa and his walking safaris are excellent. As he says, "South Luangwa National Park is the mother of all walking safaris and night drives in Africa. You have not experienced the park fully if you have not been on a walk in the South Luangwa".
James Fernie
Uthando, Cape Town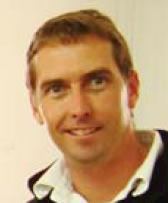 One of the most memorable tours that many of us have experienced in South Africa is the Uthando Field Excursion in Cape Town with guide and founder, James Fernie. Uthando supports 25 grassroots community projects in Cape Town focussed on a diverse range of social issues, from urban agriculture to youth development and care for the elderly.
On a tour with James you will visit three or four of these inspirational projects and meet some of the remarkable people overcoming adversity in Cape Town's townships. James says he was inspired to set up Uthando (meaning Love) by his experiences growing up in South Africa in the 1980s. While things have changed in 21st century South Africa, many people remain oppressed by crippling poverty.
James' vision is to make a positive difference and to open the eyes of visitors to South Africa to some of the humbling stories of the challenges people face and manage to overcome in the townships. James says, "No visit to Cape Town would be complete without visiting and meeting some of the incredible and innovative people and projects located in the poorer areas of the city. There are truly amazing stories to be told."
Johnson Ping'ua Nkukuu
Masai Mara, Kenya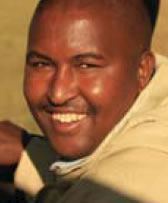 Ping, as he is known, is based at Mara Plains Camp which boasts a Gold Grade standard of guiding. Ping is Maasai and has been surrounded by nature and wildlife all of his life. His instinctive experience is part of what makes him such a fantastic guide and he certainly has an uncanny knack for being able to find the most interesting and elusive wildlife out in the Mara.
Ping says his interest in working as a guide started during his childhood when he used to look after cattle with his father and would question him about the birds, trees and wildlife around them. Ping is a fantastic communicator, bringing the wilderness to life and gaining rave reviews from Audley clients. "I am fortunate in doing the job of my dreams," says Ping. "I'm learning something new each day and imparting some of my knowledge and experience to our guests."
Responsible Travel update
For every client Audley sends to South Africa, we make a contribution to Uthando in addition to our fundraising for them. If you would like more information about Uthando please see their website: www.uthandosa.org
Africa

Africa is a vibrant continent. It holds some of the world's greatest wilderness areas, richest cultures and most awe-inspiring wildlife. It teems with life from the tops of the mountains to the depths of the oceans.

View our Africa vacations