Written by James
Indian Subcontinent, Jamaica & The Bahamas Specialist
I would love to take a Delhi, Agra, Jaipur and Cochin holiday with 2 days on a premium houseboat, and including Ayurveda and an extra night in Delhi.

Could this be arranged and what hotels could you offer at each place? Please enclose an approximate tariff for travel on either 30/11 or 7/12 for two people.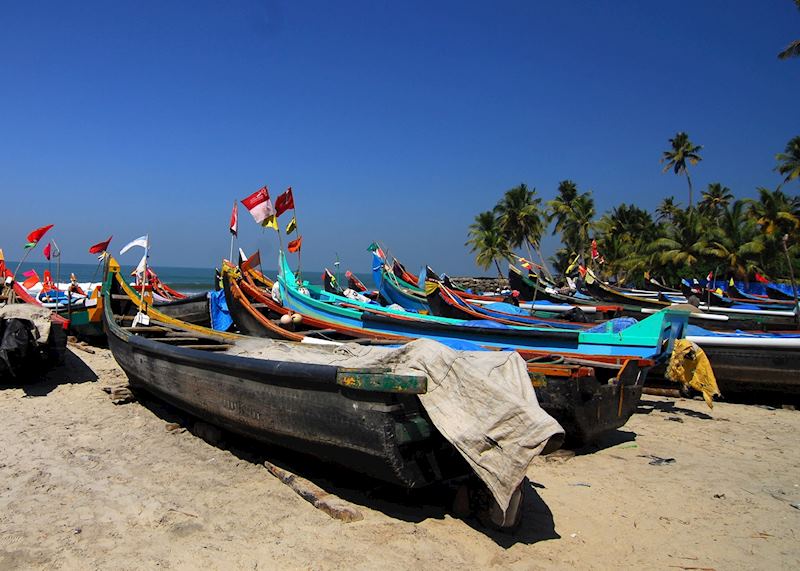 Answer
Cochin is a great addition to any north India trip (especially the culture-rich, bustling Golden Triangle), providing a complete contrast and great location from which to explore some of Kerala's highlights. Known for its quaint culture and iconic stilt fishermen, it's a great place to start and the convenient airport links (domestically and internationally) are a bonus. Houseboats are also popular for a good reason; they're a great way to see the beautiful scenery and relax for a couple of days. There are a number of boats to choose from, our specialists can talk through the options with you. Similar to houseboats, hotels can vary enormously too (although most offer Ayurvedic treatments), from guesthouses and welcoming homestays to luxurious beachfront properties, all will be chosen to suit your preferences and budget. Whatever you're looking to spend, we'd always recommend booking in advance, this sort of trip is extremely popular through the winter months and hotels have been known to fill up a year in advance.
As a guideline, we'd recommend a starting budget of approximately £2,800 per person for a two week vacation in December, (using your requested destinations as a guideline) but we can work with less or more, just let us know.
- Answered by James
Related links