The subcontinent is an incredible destination for going on safari. Our specialists explain why India is the place to see tigers and share experiences of Sri Lanka's dazzling wildlife diversity.
India by Samantha
Tigers are a huge draw for visitors to India, the country is estimated to be home to around 70% of the world's entire population. With the announcement of an increase in numbers last year, trying to sneak a peek of these beautiful and elusive creatures is much more likely.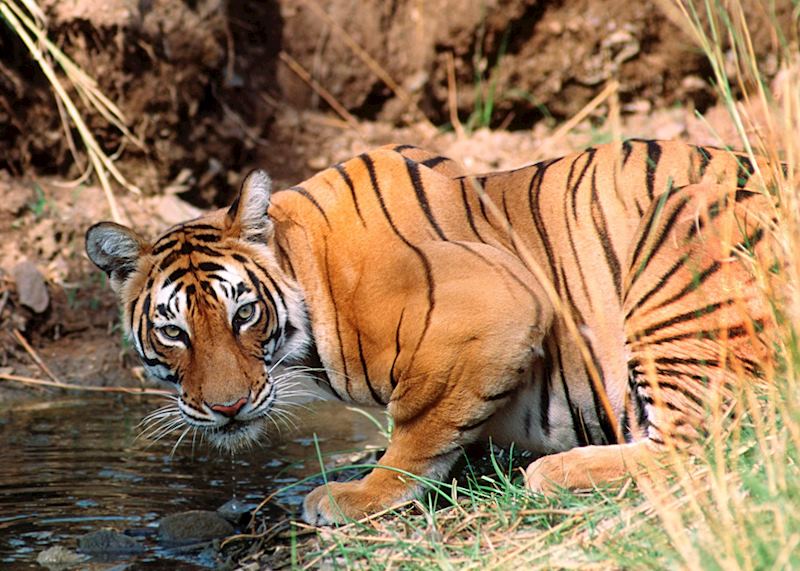 I have been lucky enough to explore many of India's parks and would highlight Satpura National Park as my favorite because of the unique activities on offer. Although not as 'tiger-focussed' as some of the other parks, if you are fortunate enough to catch a sighting, it does provide an alternative and unique perspective for spotting these incredible big cats.
I took to the Denwa River by canoe on my last trip. The silence was a lovely change from jeep engines and the general chaos of northern India. The morning mists across the water provided fantastic photo opportunities but quickly gave way to the sun which provided some much needed warmth to the day. It was a birdwatchers paradise and along the banks monkeys searched for breakfast and we even caught a glimpse of a wild boar.
We scrambled through the bush. Unfortunately there were no tigers on this occasion — just the large paw prints a cat had left behind.
Back on dry land we had our packed breakfast perched on a rock with a cup of tea, before setting off on foot. My naturalist was amazingly knowledgeable, highlighting native bird species, finding unusual insects and talking me through everything from tree types to butterflies. The forest was suddenly filled with monkeys, birds, deer alarm calls and the rustling movement of surrounding bushes. 'Could it be a tiger?' I thought to myself, we scrambled in search through the vegetation. Unfortunately there were no tigers on this occasion; just the large paw prints they had left behind.
Kanha National Park and Bandhavgarh National Park are the most well-known areas and very popular with visitors. They have great sighting records of tigers but over the years have understandably become busier. The government try to restrict and regulate numbers but in peak season, the volume of jeeps can still seem quite high. Bandhavgarh is one of the oldest parks in India, it was first set up and opened with a conservation program in the 1960s. It's a beautiful place to visit and works well as part of a trip combined with Kanha, due to their close proximity to one another.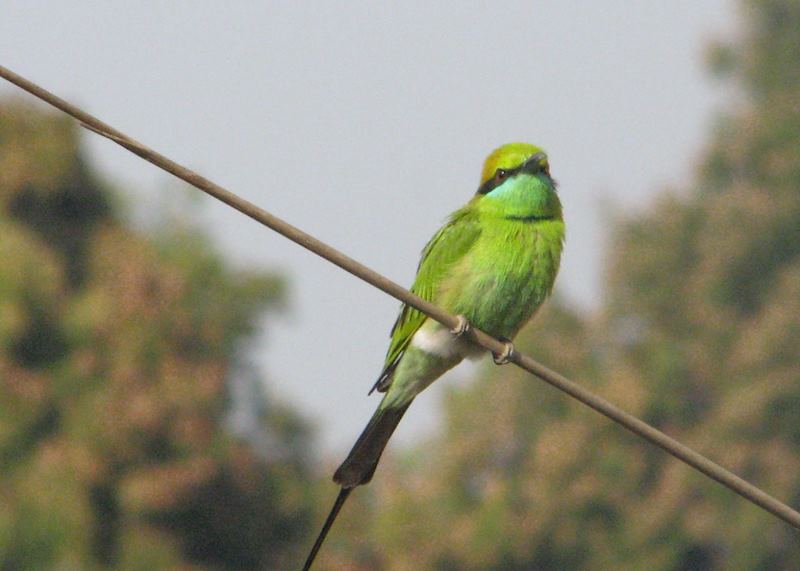 As a result of the large tiger numbers in these parks, your sighting chances are inevitably increased — especially from February through until May. Although pleasant to visit before the Christmas period, vegetation is still dense from the summer monsoons and can make sightings a little more difficult. If you are able to travel in spring, the vegetation has started to die back making for better views. If you can tolerate the slightly higher temperatures in April and May you can be rewarded with fantastic tiger sightings at the watering holes.
Tadoba-Andhari Tiger Reserve is the hidden gem in central India. With only two lodges and the highest density of tigers, it's not yet been discovered to the extent of its neighboring parks. Game drives are all private which is an added bonus to those with specific interests and the park is relatively easy to access.
Sri Lanka by Sophie
The tiger may well be King in India but in Sri Lanka, there are a multitude of wildlife that take center stage. From leopards, elephants and many monkey species inland, to the blue whales and dolphins that can be spotted around the coast. Having been an Indian wildlife specialist for a number of years, I was delighted to travel through Sri Lanka last year, having the opportunity to compare and experience what the island and its numerous national parks have to offer in contrast to India.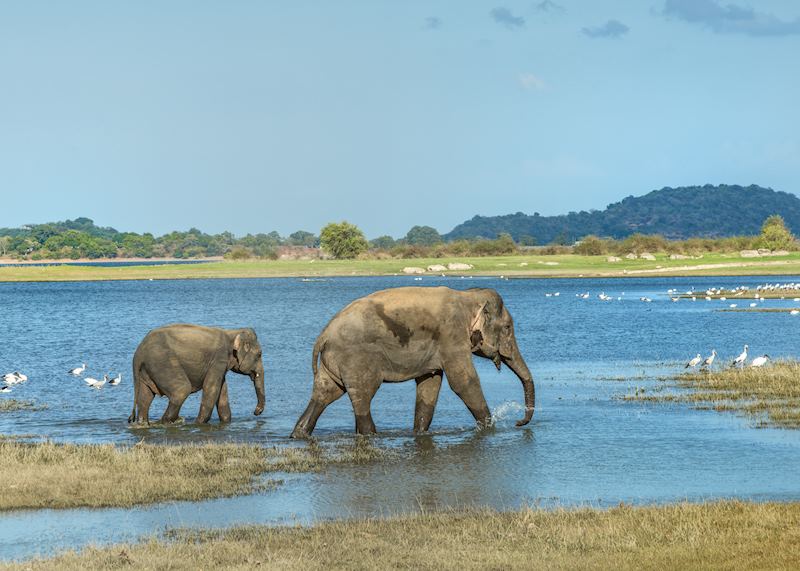 On arrival in the early hours at Uda Walawe National Park, we didn't have to drive for long before catching a glimpse of the swinging tails of a herd of elephants. Somewhat accustomed to vehicle noise we crept up slowly toward them to watch them graze on the bushes. My naturalist announced there were a few calves in the group too — a fantastic photo opportunity. Usually hidden in dense jungle; it was fantastic to see them in such open landscapes. I was also lucky enough to see monitor lizards and crocodiles at the water's edge too.
Just outside Uda Walawe is the Elephant Transit Centre. Home to a small educational center, museum and feeding area, it's very well put together. At the Transit Centre, elephants from the park are encouraged in to be fed if they need to — if they are young, underfed, abandoned or have any injuries. The gate from the park opens into the protected area and allows them to eat and bathe before heading back into the park. Aside from the trained vets there, there is no other human interaction — you can enjoy watching and photographing the animals without leaving behind a damaging footprint.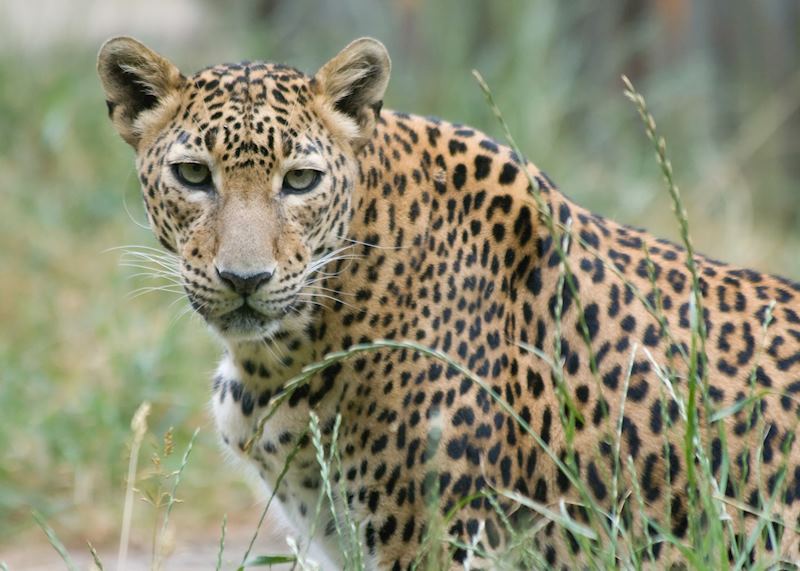 Sri Lankan safari is arguably the best place in Asia to see leopard, with Yala National Park in the southeast having the highest concentration of leopards of any wildlife park in Asia. With enough game drives and a good naturalist (which we provide on every trip) your chances of spotting them are increased, but unfortunately never guaranteed. We had been waiting for 50 minutes near a waterhole when a leopard appeared during my visit. A fleeting glimpse but long enough to capture on camera. However, leopards are not the only incredible creatures worth looking out for in Yala. The park boasts a huge variety of wildlife, from Toque Macaque monkeys (only found in the wild in Sri Lanka), samba and spotted deer, to a large collection of reptiles and even sloth bears.
There are other parks across the country which are lesser known, including Wilpattu National Park in the north. The area is renowned for its many bird species such as the painted stork, the Asian openbill, the little cormorant and Sri Lankan junglefowl, which gather around many of the park's 60 lakes. Gal Oya National Park is also starting to become recognized in the east. Perfect for walkers and ornithologists, this park has very few lodges and very few visitors too. It's a perfect off-the-beaten-track escape for those looking to see some of Sri Lanka's fauna and flora in relative solitude.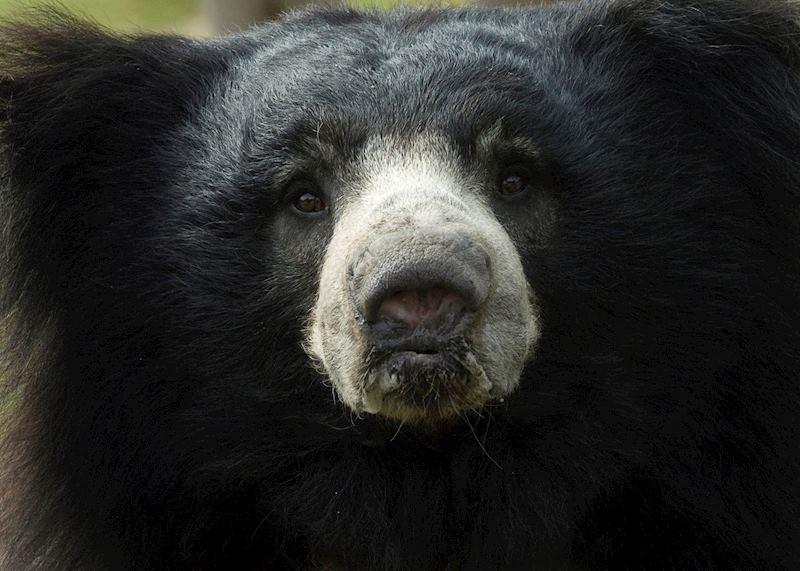 The final stop on my trip was to the Sinharaja Rainforest Biosphere. As a novice birder it's somewhere I've always wanted to go. The vegetation is quite dense so sightings of amphibians, reptiles and small mammals are rare but the guides are fantastic at finding places to pause with a cup of tea and your binoculars. I saw a huge variety of birds but the highlight for me was the beautiful orange-breasted blue flycatcher (Tickell's flycatcher) which was close enough to secure some great photographs.
If you're looking for something unique to the Indian Subcontinent, head south to Mirissa for whale watching. The season is November to April, but best sightings of blue whales and dolphins are between December and March.
Plan your wildlife safari in India or Sri Lanka

Start thinking about your experience. These itineraries are simply suggestions for how you could enjoy some of the same experiences as our specialists. They're just for inspiration, because your trip will be created around your particular tastes.
View All Tours in India & the Himalaya