Sometimes, the perfect trip isn't one that you can find on the shelf. Retired history professor and Audley client Rod McCaslin had a long-held ambition to follow in the footsteps of the 19th-century explorers he'd studied over his career. Waiting until his retirement, he decided his first journey would be to follow the route David Livingstone took on his exploration of Botswana and Zambia.
Luckily, he had the help of safari specialist Tom. After doing some digging on the explorer, Tom planned a trip that took in some of the very same sights Livingstone would've seen. Here, Rod takes us through each step of his long-awaited adventure, from the wilds of the Linyanti Wetlands to the great rumbling waters of Victoria Falls.
Rod says: 'I developed an interest in Victorian explorers during my years as a history professor, so on my retirement I decided I'd like to trace part of Livingstone's journey across Africa. Tom relished the challenge and put together this trip to Botswana and Zambia that was just extraordinary, and far beyond what I expected it to be. Initially I was more interested in the history and culture than in spotting animals, but once I was there, my guides opened my eyes to the wildlife, so I found more to appreciate than I'd anticipated.'
Days 1-3: Linyanti Wetlands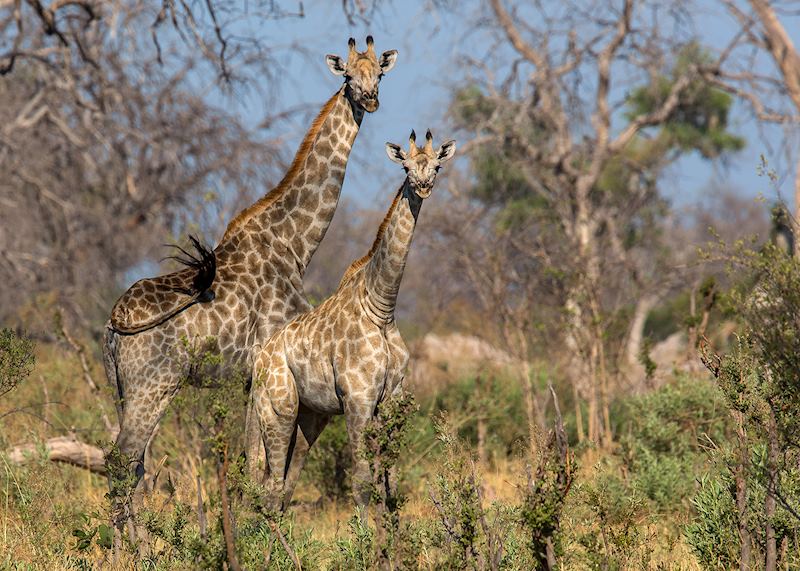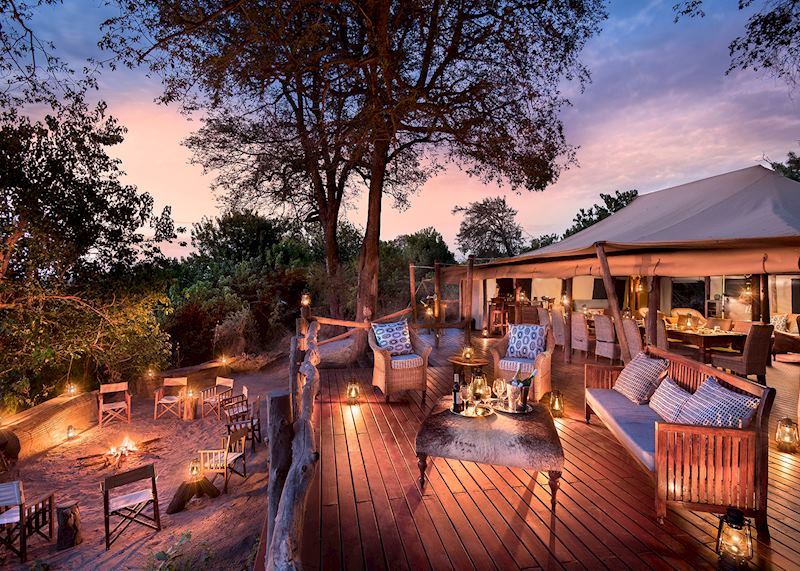 After a night in Johannesburg and a flight up to Kasane, in Botswana, I boarded a tiny ten-seater plane and my adventure really began. We flew across the bush, landing on a remote airstrip in northern Botswana's Linyanti region, where Livingstone would've encountered landscapes and wildlife that have remained largely unchanged.
I met my guide, Max, for the two-hour drive to camp, which turned out to be a safari in itself as we drove through the mopane forest, spotting hippo and various types of antelope along the way. It really felt like I'd hit the ground running.
When we arrived, the team at the camp were outside welcoming me with song — they were so happy to have visitors again, and put on a real feast each evening.
They also knew my motivation for visiting thanks to Tom, and had even done a bit of research on Livingstone ahead of my arrival. It meant they could reference what he would've done and seen in that area and how it compared with what I was experiencing. I was touched that they wanted to make sure I got everything I could from my experience.
On my first morning, I went out on a walking safari, safely sandwiched between Max and another guide, Essen. They knew exactly what to look for, and easily spotted anything long before I could possibly see it, from a waterbuck to an African owl to a giraffe.
A lot of the walk was spent looking at the ground searching for tracks — they could tell where the animal had been heading and roughly how long ago. We focused in on the micro species, too — unfamiliar plants, dung beetles, termite mounds, and a huge millipede as long as my arm.
I also did day- and night-time game drives. Unlike many guests, I didn't have a list of species to find, so I was open to seeing anything. We ventured into the bordering Savuti region, which has a more open landscape, where I encountered zebra, buffalo, wildebeest, jackals, and plenty of elephant.
Bed for the night: Linyanti Bush Camp blends luxury with a wilderness location. It has just seven tents, set on decks overlooking the Linyanti River.
Days 4-6: Chobe River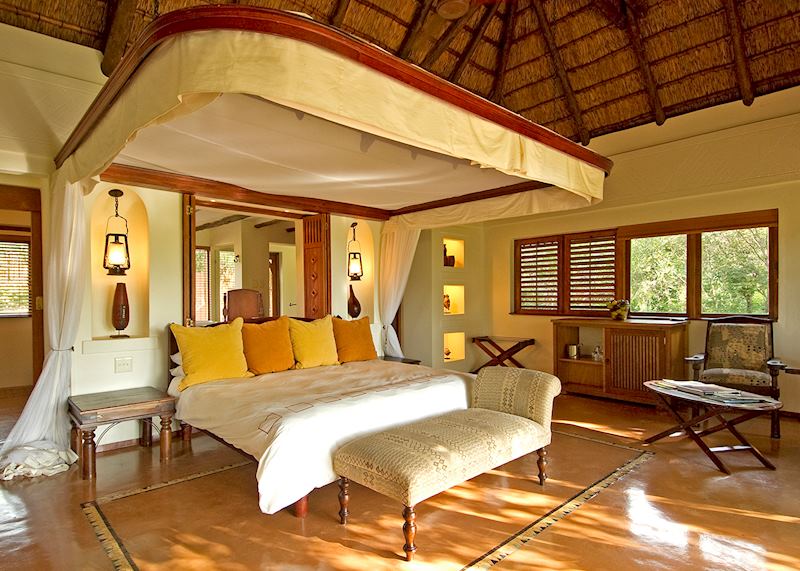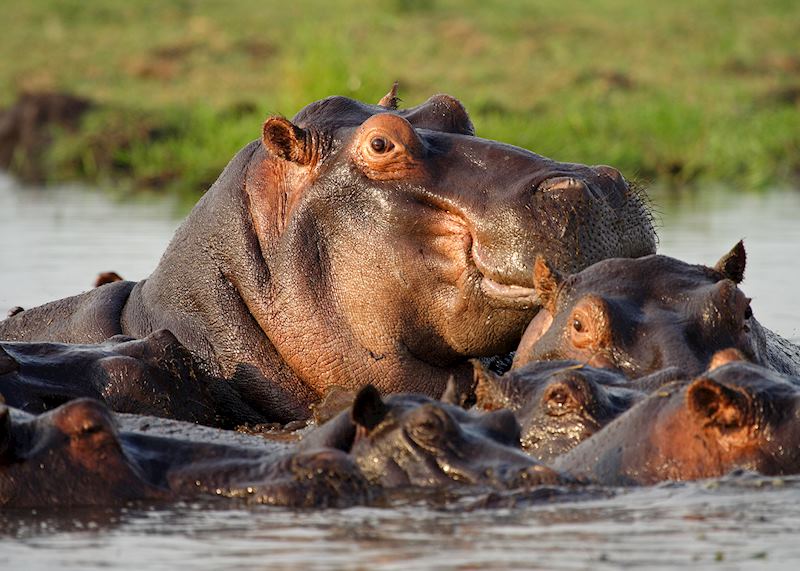 After another game drive back to the airstrip, spotting African fish eagles and lots of other birdlife, I flew back to Kasane and my new guide drove me the short distance to my next camp along the Chobe River.
Much of my time here was spent out on the river, gliding past hippo, water buffalo, small crocodiles, kudu, and huge numbers of elephant — I stopped counting when I got to 150. On one evening, staff set up dinner and a full bar on the boat just for me to enjoy as I watched the sun set.
I also took game drives through Chobe National Park, and I could see why Livingstone loved this region. Animals were just everywhere — baboons, a herd of elephant blocking the road, and my first lion sighting: three young males that, according to my guide, had been driven from their pride after a change in leadership. They were down by the riverbank seeing what they could catch — we watched their attempts, but their inexperience showed.
Bed for the night: Sitting just above the river, Chobe Chilwero has 15 luxurious cottages, a spa, and a pool.
Days 7-10: Victoria Falls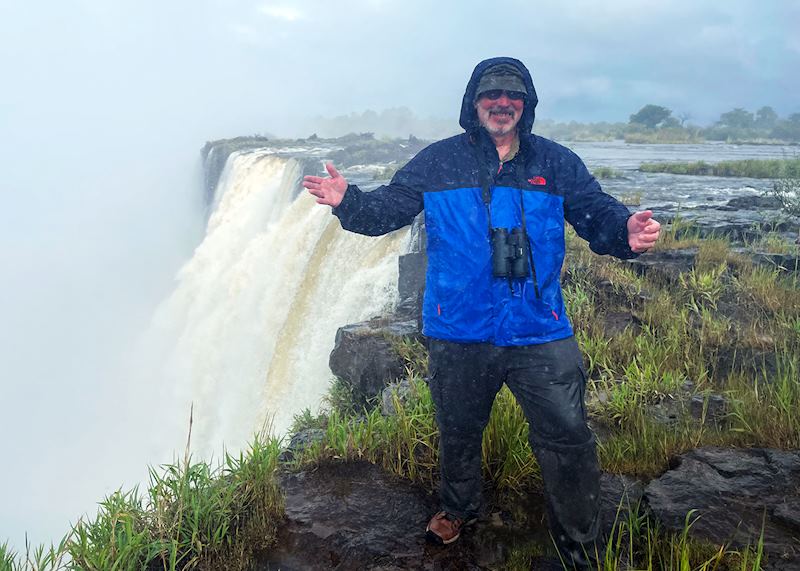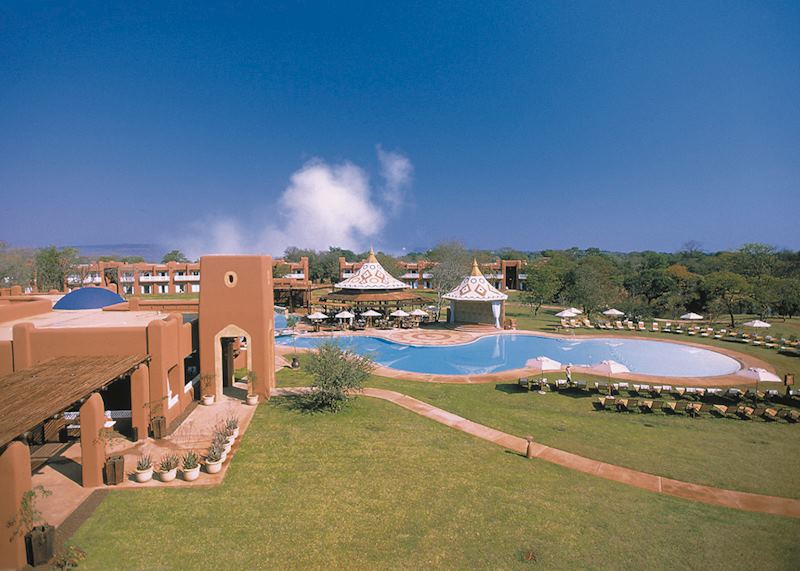 My private driver drove me from Kasane across the border to Livingstone, Zambia, right by Victoria Falls. It's the only town in Zambia that still has its colonial-era name — an indication that he's still an admired figure there.
Over the next few days, I followed the 'Adventure Path', which goes all around the falls, visited the Livingstone Museum to see items like his coat and his hats, explored the town with a guide to learn more of its history, and enjoyed a sunset cruise along the Zambezi River, spotting birds, hippo, and other wildlife along the banks.
Best of all, though, I was able to take a boat out to Livingstone Island, where he first set eyes on the falls in 1855. Even though my view was misty (they don't call it 'the smoke that thunders' for no reason), as I stood at the edge of the falls in possibly the very same spot as Livingstone, his famous words came to mind: 'scenes so lovely must have been gazed upon by angels in their flight.'
Bed for the night: Adorned with African artwork and boasting an outdoor pool, Avani Victoria Falls Resort is a ten-minute stroll from the falls — you can even hear them thundering from the property's extensive grounds.
Get me there
You can enjoy a Botswana safari paired with time at Victoria Falls by following this 11-day trip idea.
---
Other explorers we can help you trace

Sir Ernest Shackleton: On an Antarctic cruise, you can hike the same route as Shackleton between Stromness and Fortuna Bay and visit Elephant Island, where he left his crew to seek help.
Dian Fossey: Spend time in the presence of the mountain gorillas Fossey dedicated her life to protecting on a gorilla-tracking trip in Rwanda or Uganda.
Sir Edmund Hillary & Tenzing Norgay: Join a guided multi-day trek through the Everest region, soaking in similar scenery to what the first climbers to summit Mount Everest would've enjoyed.
Further Reading