Exploring with a great guide makes your trip even more special. Seeing places through their eyes can give you a fresh perspective on the world, and they can help you forge meaningful connections with the places you visit. To celebrate and say thank you to our exceptional team of guides across Asia, North Africa, and the Middle East, we returned to the country where it all began for us, Vietnam, for the 10th anniversary Audley Guide Awards.
The event, hosted in Ho Chi Minh City (Saigon), also gave our very best guides the opportunity to exchange ideas for making travel an even more positive experience for both visitors and local communities. They also got to explore for themselves, with a cruise along the Mekong, temple visits, and a tour of a local market.
We caught up with some of our award winners to discuss their experiences as guides, the places they love, and tips for visiting their destinations.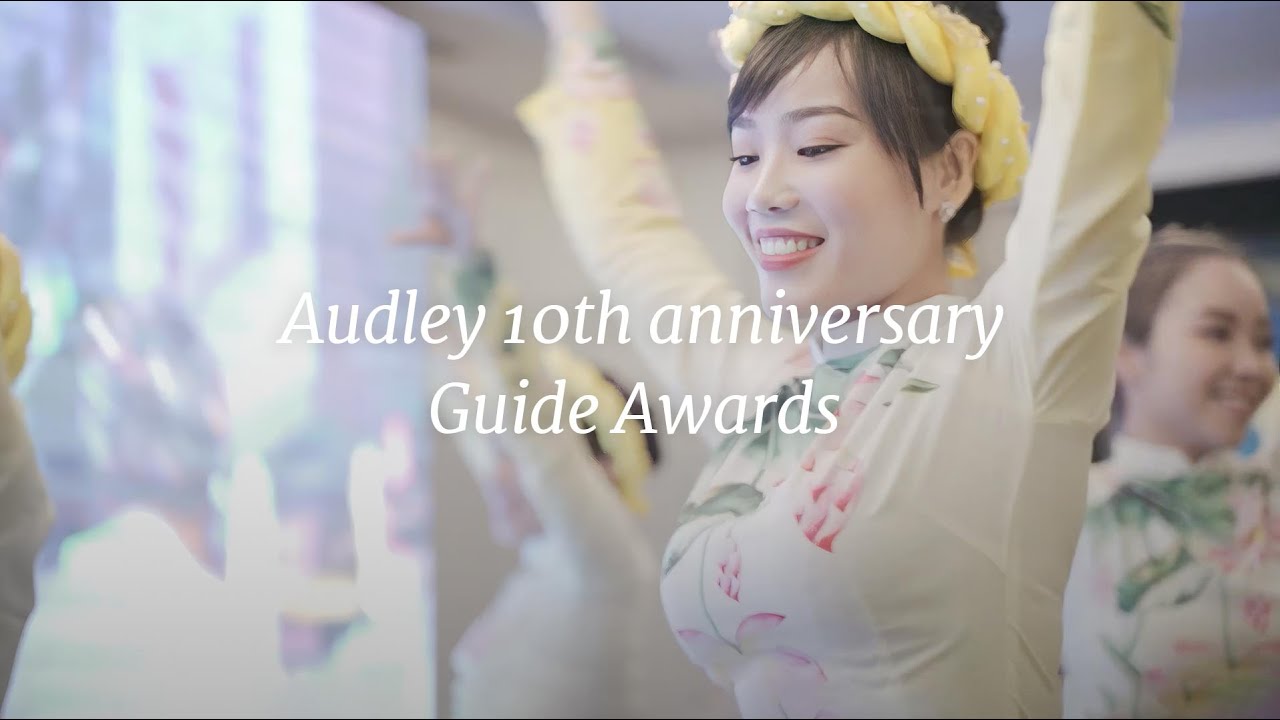 The 10th annual Audley Guide Awards
Watch out short video on the 10th annual Audley Guide Awards.
Tan, Vietnam guide
Tan was born during the Vietnam War and grew up in the Mekong Delta countryside with seven brothers and two sisters. After working as a farmer, he decided to head back to the city to work and study. He's now been a guide for 25 years.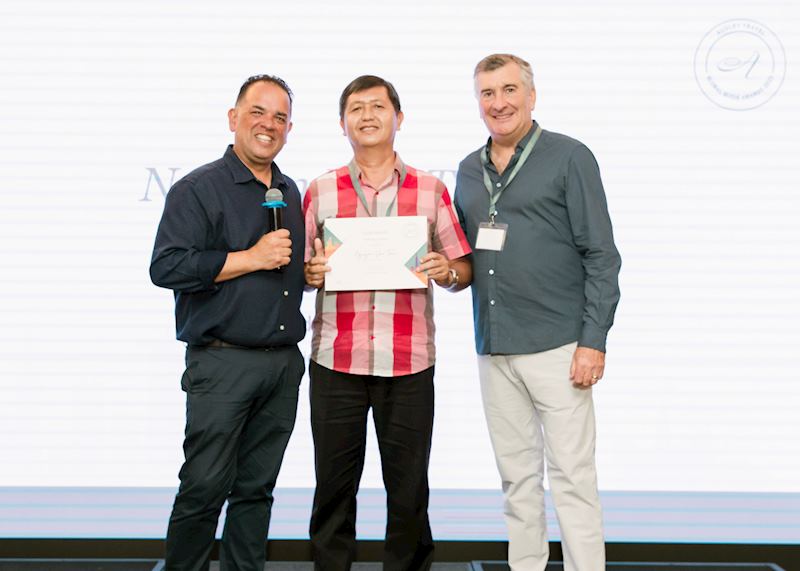 What do you love most about being a guide?
Having the chance to meet different people and learn about their cultures, and to travel to different places.
How did you feel when you learned you were being given a guide award?
Receiving an Audley Guide Award means a lot to me, it gives me even more motivation and I appreciate it. I'll keep trying my best now and in the coming years to fulfil my job and satisfy tourists.
What's your favourite place to show clients in Vietnam?
The Mekong Delta, my second home and where I plan to retire. They can take a boat trip along the river, meet the local people, and even stay with them for one or two nights. I love to show them the beauty of Vietnam and the local way of life. We can visit fruit farms, floating markets, and villages to see everyday life on the river.
We can also go cycling through the countryside, and if they have more time they could cross the border by speedboat into Cambodia. My license allows me to guide all over the country, but I spend most of my time in Saigon and the Mekong Delta.
What's your top tip for visiting Vietnam?
Try to eat with the locals so you can taste real Vietnamese food. Restaurants say they serve local food, but they often change it a bit to cater to visitors — for example they might use less fish sauce. But if you eat with locals, it's different.
Why should people visit Vietnam?
We have friendly people and very good food. The country's developing very quickly so now's a good time to visit. If you come in ten years it'll be totally different, so come now to experience the real Vietnam. It's a wonderful country.
Get me there: you could have Tan as your guide as part of our Classic Vietnam trip idea.
Patrick (Patty), Philippines guide
Patty grew up on the southern-most island of the Philippines, Sibutu, before moving to Manila to study and work, becoming a guide in 2017.
What made you want to become a guide?
I started a career in finance and banking but grew tired of it. Then I met a guide who inspired me to follow in their footsteps. I trained with the Department of Tourism to become a licensed guide and I'm still here.
I love being able to connect guests with locals. As a guide, my goal is to transcend the role — instead of just giving out lots of information, I want to help my client feel like they've really made a connection. Whenever I'm successful in this, it's the most amazing part of being a guide.
How did you feel about winning a guide award?
I was quite surprised but really happy — definitely a career highlight.
What opportunities does being a guide create for you?
I come from a lower-middle income family, so didn't have much income for travelling. Instead, I travelled the world through books. Now, when I meet people it inspires me to travel the world as well. The stories they tell from their travels helps me see the world through them.
What do you like most about Manila?
Manila is the capital, but also used to be capital of the Spanish empire in the far east, so it's a melting pot of cultures — Spanish, Chinese, American. There are separate districts that each reflect these different influences, but in reality, they're all mixed together like a salad, from the food to how people entertain themselves to the building designs.
What food do you recommend people try?
Adobo, which is a kind of stew. You marinate chicken or pork with soy sauce, vinegar, peppercorns, and bay leaf, and it can either be a soupy consistency or drier. You won't find many high-end Filipino restaurants because the food is designed to be shared. It's simple, but tastes really good.
Do you have a tip for someone visiting the Philippines?
Instead of saying 'hi' when greeting people, we ask 'have you eaten yet?'. Sometimes people can be pushy when trying to feed you, so learn to say no if you're already full!
Eni, Bali guide
Eni has lived on Bali all her life and has been a guide since 1997. She particularly enjoys showing people the Balinese traditions she grew up with.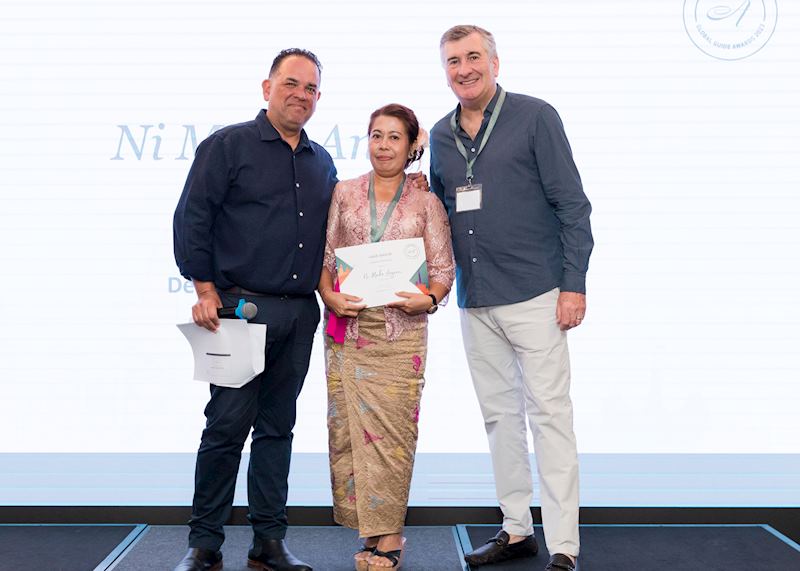 How did you feel about winning an Audley Guide Award?
Just wow! This is my first time overseas and I can't believe I'm here… thank you very much for the opportunity.
What do you like your clients to experience in Bali?
I like showing them the nature and beauty of the island's the countryside, as well as our culture — I feel proud telling them about Balinese traditions. There are so many places, all nice, all different. It's my responsibility to make my clients happy, so it depends what they want to do and how active they are. But there's the rice fields and waterfalls where we can walk, or we can explore temples, go rafting or cycling, or we can get up very early to go trekking in time for sunrise.
What's your favourite place in Bali to take clients?
The rice paddy terraces. The people there are so happy to have visitors and make them so welcome.
I also think traditional Balinese houses are interesting to visit. Each has a sanggah (family temple or shrine) where you make offerings and pray to the gods. Then there are several buildings each with a different function — one for the unmarried males, another for the parents or head of the family, and another for hosting ceremonies like naming newborn babies, weddings, and when someone dies.
It's nice to explain to people how we observe our traditions — they're kept the same from a long time ago, passed down by our parents.
Get me there: you could have Eni as your guide as part of our Bali uncovered trip idea.
You can also read about award-winning Sri Lanka guide Asanka's passion for his profession in our autumn edition of Audley Traveller — look out for it in September or sign up to receive it here.
Guide awards in pictures