Coming from a culturally diverse background, I've always been fascinated by other cultures and languages. In college, I decided to delve deeper into this interest by studying Global and Cultural Communications and spent two semesters studying in Madrid. That year, I was able to travel around Spain as well as to several other European nations. My interest in travel and the ability to experience different cultures started growing deeper during this time and I began planning future trips.
Over the next few years, I spent some time traveling to Armenia and Canada and was able to return to Spain. I knew that my love for other cultures would lead me to be surrounded by people with the same passion and as a Scandinavia Specialist I am excited to help others pursue their passion for travelN.
Speak to Inna

Start planning your trip to Europe with Inna
Q&A with Inna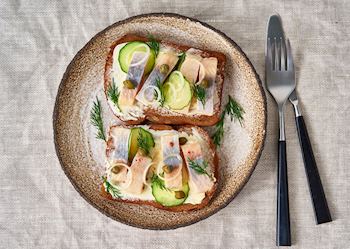 What's the best local dish you've tasted?
One of the most popular foods in Denmark is a traditional open-faced sandwich called smørrebrød. Very commonly, the sandwich will consist of rye bread, a topping like pickled herring or sliced cold roast beef, and sometimes a simple sauce or condiment. The pickled herring smørrebrød was one of my top dishes as it's not something you commonly find in other parts of the world. The preparation of the herring consists of curing the raw fish and pickling it in a vinegar solution, giving it a slightly acidic and sweet tang. Throughout history, these sandwiches were the most common meal for the working class. To this day, it's a classic lunch option and people can be seen eating these small sandwiches at restaurants and cafes.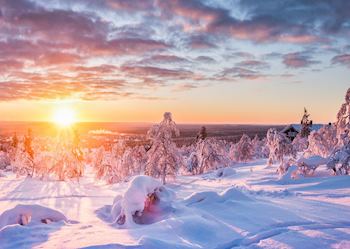 What's your most vivid travel moment?
As I drove to the house of a local Sami in the Swedish Lapland, I was fascinated by the scenery outside of the car window. A layer of white frost and snow covered the ground and the trees. Walking out of the car and following our guide into the forest, I was able to feel the serene atmosphere that surrounded us. As we walked into the arctic circle, the quietness of the woods was occasionally broken by the sounds of animals. At that moment, I felt as if I was standing in a painting.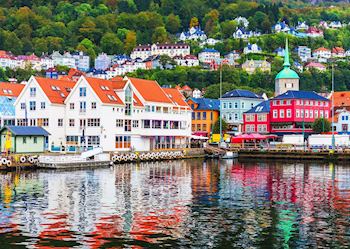 Your best piece of travel advice?
My best advice for a trip to Scandinavia is to pack comfortable, waterproof, and warm clothes. The people in the Scandinavian countries lead relatively active lifestyles and one of the common phrases you will hear, especially in Norway, is that 'there is no bad weather, only bad clothes.' This phrase applies to all seasons of the year. Bergen in Norway is very charming, but it is also the rainiest city in Europe. It would be devastating to not to be able to enjoy it due to a lack of appropriate clothing.