After graduating from college, I decided to take it upon myself to see as much of Europe as I could, traveling through France, Italy, Norway, Germany, and Spain, among many others. Spain in particular sparked my interest, as I completely fell for the fantastic people, architecture, rich history, art museums, and the incredible food and wine culture. Since then, I have been fortunate to have returned many times, and to have extensively traveled through the various regions of the country.
Joining Audley has since allowed me to turn my passion for travel into my career, offering me the opportunity to share my experience and love for Spain and Portugal with other travelers. Sharing everything that these two unique countries have to offer is a dream come true for me.
When I am not traveling the world, I prefer to spend time in my native Boston, watching the Red Sox win at Fenway Park.
Speak to Katy

Start planning your tailor-made trip with Katy
Q&A with Katy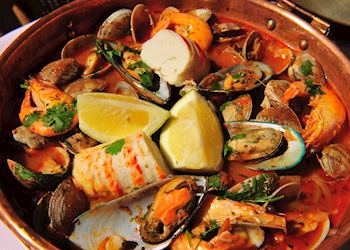 What is the best local dish you have tasted?
My favorite local dish is the Portuguese cataplana. Cataplana is actually the name of the pot that it is cooked in (which emulates a pressure cooker), but also the dish itself. The base is always the same — a rich and flavorful tomato-based stew. You can choose the meat and seafood that you wish to add, but the traditional version contains chorizo, a variety of clams, fish, and shrimp. There are so many elements of the dish, and the flavors are incredible. I was able to attend a cooking class where we collected all of the ingredients at a local market in Faro, prepared the dish, and got to eat it. It was a fantastic experience that I would recommend to anyone.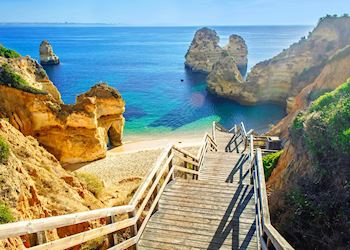 What is your most vivid travel moment?
Walking among the cliffs of Lagos in Portugal was such an incredible moment for me. The view that I saw while descending the steep steps to the beach, will be captured in my mind forever. Walking along the shore and seeing how incredibly large the rock formations are put in perspective for me just how small we are compared to nature. The sounds and sights of the waves crashing into the rocks and spraying into the air above my head, looked like it was straight out of a movie. I came back to earth quickly when I realized that one of my shoes was floating out into the ocean.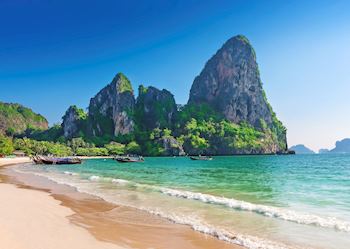 Where would you like to travel to next?
My next destination on my bucket list is Thailand. Between exploring the ancient ruins, snorkeling on the islands, eating great food, and hiking the incredible landscapes, it captures all of my interests beautifully. The Thai people have a rich culture that I would love to experience.