The best time to visit Central America is between December and April, which is the dry season in most of the region. Temperatures vary from country to country, ranging from lows of 10°C to highs of 32°C, and are normally lower in areas with higher elevation, like mountains.
There's balmy, tropical weather year-round in Central America, so with careful planning you can have a good experience whenever and wherever you go.
It's worth noting that Costa Rica's Caribbean coast is drier from May to September, with rains falling across the region between May and November. Although the rain is heavy, it usually only lasts a few hours. The wet season can be much quieter and offer better deals, though higher humidity can make it feel very hot, with temperatures in the low thirties.
Creating tailor-made tours for over 25 years

Excellent
TrustScore

4.7 | 3291 reviews

Month-by-month guide for travelling in Central America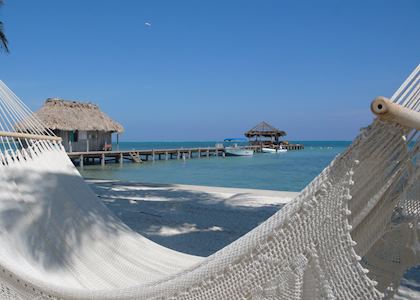 Visiting Central America in January
The height of the dry season across the region, January is one of the best times to visit Central America. The weather is hot and sunny, and conditions are good for beach and temple visits, jungle treks, adventure activities and spotting whales in Baja California. Book well in advance, however.
Events & Festivals
Havana's Jazz Festival (mid-late January): This is a big event in the city, with formal concerts taking over many venues, though the odd impromptu performance can also be found.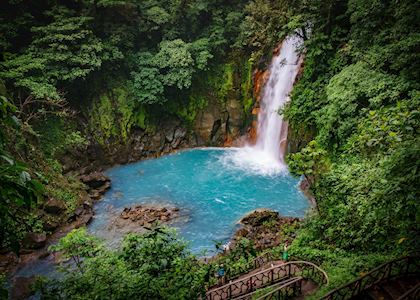 Visiting Central America in February
Another excellent travel month for exploring the region, February sees prolonged periods of warm sunshine, whales along the coast of Baja California, and very little rain, though the tropical nature of the region means that showers are possible at any time of year. It's also peak season for visitors however, so book well in advance, up to a year ahead for visits to Cuba.
Events & Festivals
Carnival Week (just before Lent): Lively festivities with costumed parades, street music, dancing and a party atmosphere take over the region.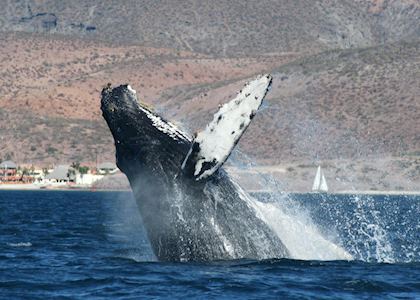 Visiting Central America in March
Temperatures pick up in March, and long hours of sunshine make it ideal for lazing on the beach, visiting ruins, colonial towns and cities, or trying adventure activities. Humpback, blue and grey whales can be seen in Baja California and visitor numbers remain high, so advance booking is essential.
Events & Festivals
Holy Week (March/April): Religious processions, streets carpeted in flowers and re-enactments of the walk to Calvary are common across the region.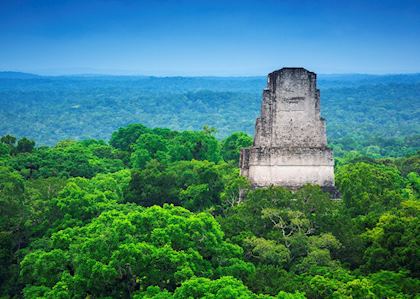 Visiting Central America in April
The last month of dry weather across much of the region, April sees Mexico's towns and cities warm up, making it a great time to visit the hot and sunny Yucatán Peninsula. Costa Rica, Cuba, Guatemala and Nicaragua are all hot and dry and visitor numbers can surge around Easter, making it important to book early.
Events & Festivals
Holy Week (March/April): Religious processions, streets carpeted in flowers and re-enactments of the walk to Calvary are common across the region.
Punta Gorda Festival (12th April): Celebrates the indigenous Garifuna people of Honduras, who settled in Roatán in the Bay Islands in 1797, through high-energy traditional dance and music performances.
Visiting Central America in May
The official start to the rainy season across much of the region, this usually means increased humidity and higher temperatures with occasional heavy showers. It's a good time of year to snorkel or go birdwatching in Nicaragua, pods of whale sharks begin to frequent the waters around the Bay Islands in Honduras, and Costa Rica's national parks are quieter.
Events & Festivals
Belize Chocolate Festival (end of May): Punta Gorda in Toledo revels in a week of events celebrating the cacao bean, chocolate making and local crafts.
Labour Day (1st May): This is a big event in Cuba, marked by a national holiday, political rallies and processions in the streets of Havana.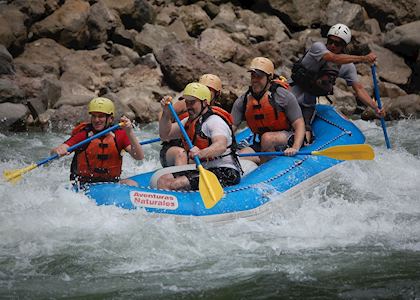 Visiting Central America in June
Temperatures and humidity levels are high across the region with short, sharp showers followed by long hours of sunshine. Surfers in Costa Rica will enjoy increasing swells on the country's beaches, waterfalls are in good flow and rivers are filling up for rafting adventures. It's far drier than later in the season, and a more affordable time to visit.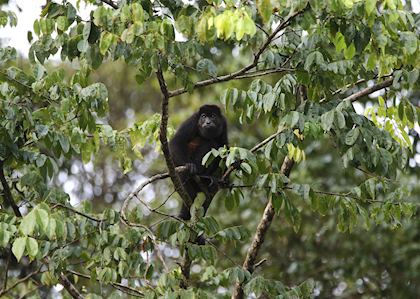 Visiting Central America in July
High humidity levels are reduced by short, heavy afternoon showers across much of the region, though Cuba sees a rapid increase in temperatures — particularly in Havana and Santiago. In Costa Rica, green sea turtles can be seen on the coastline of the Tortuguero National Park, and the whale watching season begins in Dominical.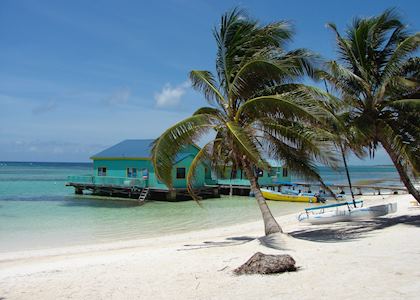 Visiting Central America in August
The region is entering the height of its rainy season by the time August arrives and though it is increasingly wet, the rains often fall as heavy but short-lived afternoon showers that give welcome relief from the high humidity levels. Rivers and waterfalls are full, whales and turtles can be seen in Costa Rica and hotel prices are low.
Events & Festivals
Fiesta de la Virgen de la Asunción (15th August): The feast of Guatemala's patron brings processions and small fairs to many Guatemalan towns.
La Costa Maya (early August): The biggest festival in Belize with musicians arriving from across the Americas to perform. In Ambergris Caye there are pageants, music and dance events.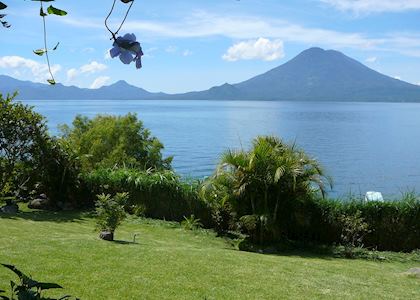 Visiting Central America in September
It's the height of the rainy season with high humidity, heavy rain and the risk of tropical storms, including very occasional hurricanes. If you accept rain as an eventuality, you will see the region with as few visitors as possible, enjoy the best low season rates and experience some great festivals. Travel to more remote regions can be difficult however, as roads become increasingly muddy.
Events & Festivals
Independence Day (15th September): The anniversary of Guatemala's independence is celebrated across the country with a public holiday, parades and music.
Independence Day (15th and 16th September): Mexico celebrates with crowds gathering to eat, drink, dance and enjoy military parades and firework displays.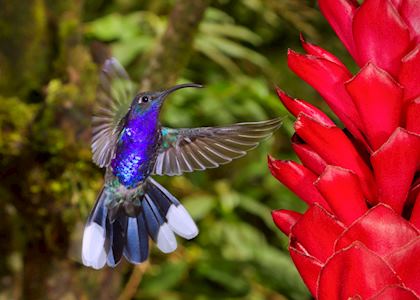 Visiting Central America in October
The rains are starting to ease in Mexico, though high temperatures and humidity remain. Much of the rest of the region is still in the height of its wet season with heavy, though often short-lived, rains. Some lodges in Costa Rica and Belize close for repairs but many hotels are quiet and offer low prices for visitors willing to accept the rainy conditions.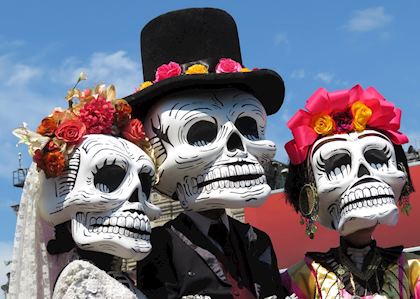 Visiting Central America in November
The rains ease across the region and humidity begins to decrease. Most destinations in Mexico are warm and dry, while Cuba is getting busy again, though destinations are quieter and prices are lower than in December. This is a great time to make the most of the improving conditions and still have a more affordable trip.
Events & Festivals
Day of the Dead (1st November): Festivities take place in central and southern Mexico with elaborately decorated skull-shaped masks, decorations, costumes and live music. Find out more in our Mexico's Day of the Dead, demystified: a brief guide.
Garifuna Settlement Day (19th November): Brings traditional dancing, drumming and celebrations to Belize, most notably to Punta Gorda, Dangriga and Hopkins.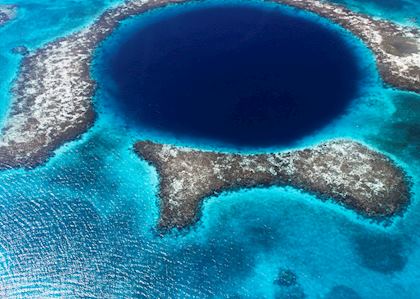 Visiting Central America in December
It's warm and dry across the region and visitors are returning in great numbers to relax on the beaches and avoid the worst of the northern winter weather. Hotel prices rise accordingly and advance bookings are essential — up to a year in advance in Cuba — especially for Christmas and New Year breaks.
Events & Festivals
Purisima festivities (early December): Processions, singing in the streets and fireworks displays in Nicaragua to celebrate the Immaculate Conception.
Our recommendations for when to visit Central America
Best
Good
Okay
Not recommended
Winter season
Destination
Jan
Feb
Mar
Apr
May
Jun
Jul
Aug
Sep
Oct
Nov
Dec
Belize

climate guide

The best time to travel

The best time to travel

The best time to travel

The best time to travel

A good time to travel, but there may be some factors to be aware of

A good time to travel, but there may be some factors to be aware of

Travel is possible, but this is not the best time of year

Travel is not recommended

Travel is not recommended

Travel is not recommended

A good time to travel, but there may be some factors to be aware of

The best time to travel

Costa Rica

climate guide

The best time to travel

The best time to travel

The best time to travel

The best time to travel

A good time to travel, but there may be some factors to be aware of

A good time to travel, but there may be some factors to be aware of

Travel is possible, but this is not the best time of year

Travel is possible, but this is not the best time of year

Travel is possible, but this is not the best time of year

Travel is possible, but this is not the best time of year

A good time to travel, but there may be some factors to be aware of

The best time to travel

Guatemala

climate guide

The best time to travel

The best time to travel

The best time to travel

The best time to travel

The best time to travel

A good time to travel, but there may be some factors to be aware of

Travel is possible, but this is not the best time of year

Travel is possible, but this is not the best time of year

Travel is possible, but this is not the best time of year

A good time to travel, but there may be some factors to be aware of

A good time to travel, but there may be some factors to be aware of

The best time to travel

Honduras

climate guide

The best time to travel

The best time to travel

The best time to travel

The best time to travel

The best time to travel

A good time to travel, but there may be some factors to be aware of

Travel is possible, but this is not the best time of year

Travel is possible, but this is not the best time of year

Travel is possible, but this is not the best time of year

A good time to travel, but there may be some factors to be aware of

A good time to travel, but there may be some factors to be aware of

The best time to travel

Mexico

climate guide

The best time to travel

The best time to travel

The best time to travel

The best time to travel

The best time to travel

A good time to travel, but there may be some factors to be aware of

Travel is possible, but this is not the best time of year

Travel is possible, but this is not the best time of year

Travel is possible, but this is not the best time of year

Travel is possible, but this is not the best time of year

A good time to travel, but there may be some factors to be aware of

The best time to travel

Nicaragua

climate guide

The best time to travel

The best time to travel

The best time to travel

The best time to travel

A good time to travel, but there may be some factors to be aware of

A good time to travel, but there may be some factors to be aware of

Travel is possible, but this is not the best time of year

Travel is possible, but this is not the best time of year

Travel is possible, but this is not the best time of year

Travel is possible, but this is not the best time of year

A good time to travel, but there may be some factors to be aware of

The best time to travel

Panama

climate guide

The best time to travel

The best time to travel

The best time to travel

The best time to travel

A good time to travel, but there may be some factors to be aware of

A good time to travel, but there may be some factors to be aware of

Travel is possible, but this is not the best time of year

Travel is possible, but this is not the best time of year

Travel is possible, but this is not the best time of year

Travel is possible, but this is not the best time of year

A good time to travel, but there may be some factors to be aware of

The best time to travel
Central America trip ideas and travel guides