I was lucky enough to travel abroad for the first time to visit my sister in Barcelona when I was just 16 years old. The fear of being completely out of my comfort zone was quickly replaced with curiosity. This curiosity soon turned into an ongoing passion when I chose to study abroad for four months in Italy. My heart became filled with Italian history, art, food, and most of all the rolling hills of Tuscany. I couldn't get enough of it. I took the opportunity of studying in Italy to travel to numerous Italian cities where I tried to see, take in, and understand the culture as much as I could in a short period of time.
As an Italy Country Specialist, I hope I can share and create experiences for others so they can take on adventures that will spark the same a passion I found.
Speak to Caroline

Start planning your trip to Italy with Caroline
01993 838 900
Q&A with Caroline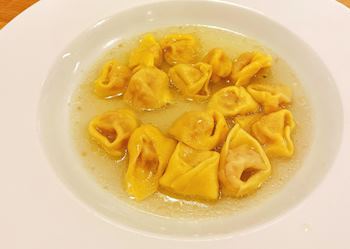 What's the best local dish you've tasted?
As a foodie, this is one of the hardest questions to answer. I think one of my top local dishes is tortellini in brodo from Bologna, Italy. I tried this for the first time while on a walking food tour around Bologna where we got to try many different authentic bolognese dishes. It's made with small tortellini stuffed with pork, mortadella, or prosciutto di parma (all authentic to Bologna). It's served over hot clear broth that is made with numerous different ingredients. I was in Bologna during a cold January evening when I tried this, and it was the perfect dish to warm me up and get a taste of Bologna.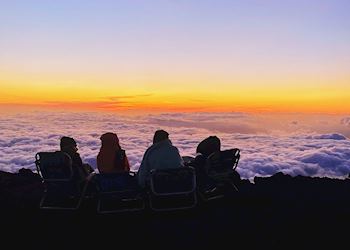 What's your most vivid travel moment?
I'll never forget what it was like sitting at the top Haleakala, a 3,048-m-high (10,000-ft-high) dormant volcano on the beautiful island of Maui, Hawaii. Just before the sun began to set, my two sisters and I reached the top and sat down with a couple of blankets and watched the blue sky fade into bright hues of red, yellow, and orange. Being so high up, we were quite literally above the clouds, watching the sun go down in complete silence with the faint whisper of the wind in the background. I had a new perspective on the beauty of the world, and I will never forget this moment.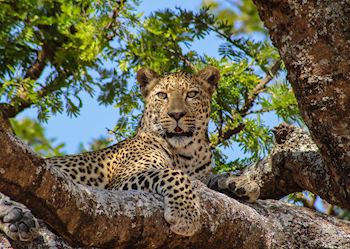 Where would you love to travel next?
Although I've got a long bucket list of places in the world I want to explore, I've always wanted to see wild animals in their true element. So, at the very top of my list is an African Safari. Specifically in Tanzania because you get both a safari adventure and time on the beach. It's a 2-in-1 deal.