My love of travel grew substantially as I studied modern languages at university. Offered the chance to work abroad for a year, I split my time between Spain and France, meeting and touring with many locals along the way. Living abroad and experiencing places as a local would, sparked a passion for authentic and unusual travel experiences. Later, I began to work in the European travel market, and got the chance to explore Italy more and more. I was initially captivated by the landscape of rolling hills, hilltop towns and vast areas of vineyards in the heart of the country, and ultimately, this led me to join Audley as an Italy specialist. I've since been back to explore regions of Italy I had never seen before, and despite having seen most of the country by now, I am still eager to return as there are always new experiences to discover and more wines to try.
Speak to Henry

Start planning your trip to Europe with Henry
Q&A with Henry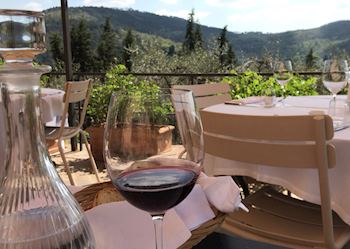 What's the best local dish you've tasted?
Bistecca alla Fiorentina is a Florentine-style steak and a staple of Tuscan cuisine. The steak is typically from a high-quality, ancient Tuscan breed called Chianina, grilled over red-hot coals and only lightly seasoned. As well as the rich, succulent meat, I like that the steaks are often large enough to be shared, making them a great choice for social situations. Couple the dish with a glass of Brunello di Montalcino or chianti classico riserva, both central Italian reds, and this meal will not disappoint.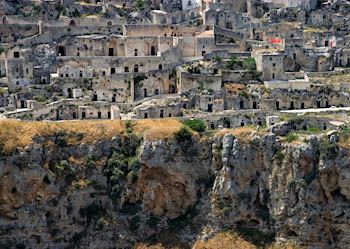 What's your most vivid travel moment?
I will always remember a late afternoon strolling around the steep, narrow streets of Matera, a city dug into the side of a steep gorge. It's the world's third-longest, continually inhabited human settlement and a fascinating place to explore. Later we sat at a restaurant table overlooking the old town and the abandoned caves on the far side of the gorge. Over a meal of predictably good Italian food and wine, we watched the sun set over the cave-like dwellings of the old town, the scattering of lights a cinematic panorama as the gorge faded into the darkness.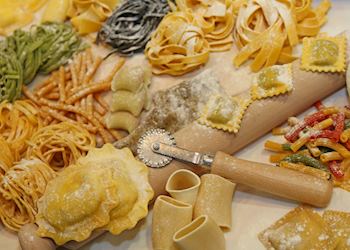 Your best piece of travel advice?
Try a variety of dishes local to each region. Alongside pizza and pasta and other commonly known Italian foods, I would recommend trying lesser-known regional specialities, such as risotto with saffron in Milan, wild boar in Umbria or the tapas-like cicchetti in Venice. Italy has such a rich store of regional dishes, it's easy to see why gastronomy is an integral part of local culture.