I was fortunate enough to travel from an early age as my parents are keen travellers themselves, which sparked my love for exploring the world. My family holidays when I was a child included island hopping in Thailand, road trips in the USA, and safari to the Masai Mara in Kenya. Experiencing new cultures, food, scenery and making unforgettable memories is why travel is the happiest part of my life. When I was 21, I went to live in New Zealand by myself and spent my time whale watching, hiking, and attempting, but failing to surf.
My passion for travelling in Europe began a few years ago when I started taking long weekend breaks to see more countries closer to home. Italy caught my attention and I have since spent lots of time discovering all that Italy has to offer. I love Italy's art, historical cities, and incredible choices of food. I have spent time in many areas of Italy and have since learned that each region is vastly different. From the romantic canals of Venice to the breathtaking coastline of Sorrento, each area of Italy has something different to discover.
To share my travel inspirations with others, I decided to leave my job in a law firm and join Audley to make a career out of my passion for travel. In my time outside of Audley I am studying part-time to get an environmental science degree, and I am working toward obtaining a scuba diving qualification.
Speak to Lana
Start planning your trip to Italy with Lana
Q&A with Lana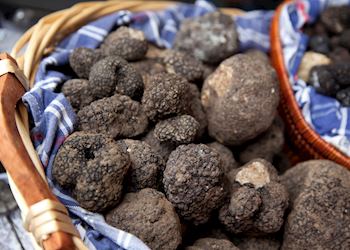 What's the best local dish you've tasted?
The best pasta I've ever tasted was truffle tagliatelle in Florence. Tuscany is one of the few regions in Italy known for its truffles so, in Florence, truffle pasta is a popular dish. Truffles have a unique aroma that is unlike anything I'd ever tasted before. The handmade pasta in Italy is usually accompanied by farm to table fresh ingredients, which is what makes eating pasta in Italy an incomparable experience.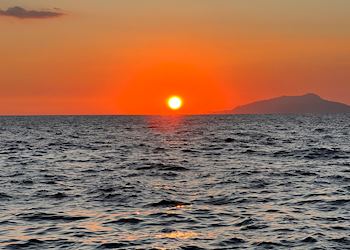 What's your most vivid travel moment?
I was on a summer break to Italy with my partner. We were staying in a small town outside of Sorrento called Vico Equense. Being a keen photographer, I love a sunset. On our first night we found a quiet spot away from the crowds to watch the sun go down. I'd heard rumours that the sunsets off the southern Italy coastline were special but, I wasn't prepared for it being the best sunset I'd ever seen. I was welcomed with the view of calm deep blue waters and the sun dropping into the sea with Mount Vesuvius in sight. We returned to the same spot every single night for the rest of our trip, making sure not to miss one of nature's most spectacular offerings.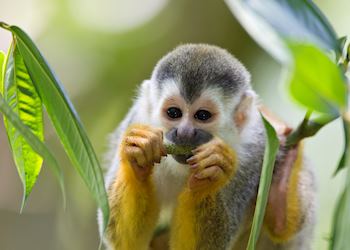 Where would you love to travel next?
The next country I would love to travel to is Costa Rica. The golden sandy beaches and dense rainforest are my ideal combination for adventure. Being an animal lover, I'm drawn to the abundant wildlife and rich biodiversity within its national parks. I'd love to hike to the top of Irazú Volcano, which is one of just a handful of places where you can see both the Pacific and Atlantic oceans at the same time.