My first time abroad and when my love of travel ignited was visiting Italy and Greece when I graduated high school. Since a young age I always knew I wanted to travel the world and see what other countries had to offer. Soon thereafter I became addicted to the thrill of new experiences and feeling of independence.
I have been fortunate enough to have travelled extensively throughout Australia, New Zealand, and Europe, especially Italy. My journeys have taken me from the canals of Venice, to Renaissance history in Florence, the dramatic landscapes of the Amalfi Coast, and Europe's only world wonder in Rome — the Colosseum. Some of my favourite experiences in Italy have been food tours in Bologna and Naples, and riding a Vespa in the Florentine countryside.
Italy is a destination that will take a lifetime to fully uncover, and I plan on re-visiting again and again. I am so excited to be in a position at Audley where I hope to instill the same vigor for learning and travelling that I have onto others.
Speak to Lindsay

Start planning your trip to Italy with Lindsay
01993 838 900
Q&A with Lindsay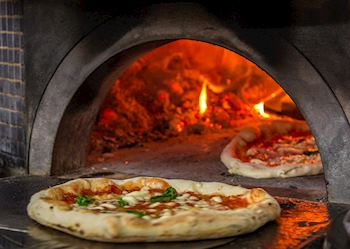 What's your most vivid travel moment?
One of my favourite memories was experiencing the Audley Naples food tour. This was my second time in Naples so I was eager to gain a new perspective of the city. The best dish I tried on the tour was a snowflake pastry. We ate authentic Neapolitan pizza, fried pizza, wine and Italian coffee. I loved this tour because I learned a lot of interesting history about Naples that I wouldn't have otherwise discovered, and the personal touch of having four tour guides that made our tour of nine people feel like a big group of old friends.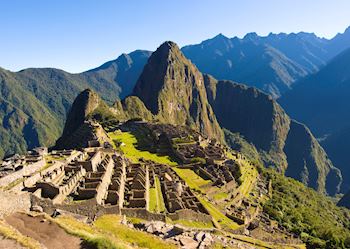 Where would you love to travel next?
The next destination I'd love to go next is Peru. I'm fascinated with Latin American culture and want to improve my Spanish skills. Machu Picchu and hiking in the Andes are at the top of my bucket list. I consider myself a foodie so I'm intrigued to have authentic Peruvian food and a pisco sour.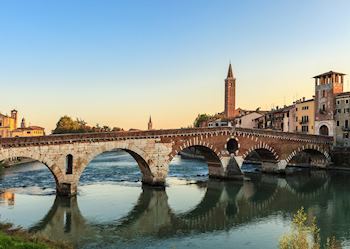 Which book, film or artwork captures Italy the most?
The movie 'Letters to Juliet' is set in Verona, Italy. This movie captures the romantic and mysterious side of the country. Italy is known for its romantic ambiance. It's also a place meant to be explored. In the film the main character abandons her fiancé to go on a journey of her own. When one visits Italy I think it's equally important to wander off the path-less-taken. Some of my favourite memories in Italy have been the times wandering around the quiet streets away from the main attractions to find things I wouldn't have seen otherwise.