After graduating from university with a degree in journalism, I impulsively decided to move to Spain to work as a social media manager for a consulting agency. I had never studied abroad during college, so I figured that taking a job in Madrid would satisfy my craving for adventure and I ended up falling in love with the city and its culture.
I have since become fluent in the Spanish language and have explored extensively throughout Spain, soaking up the sun in Andalusia, wandering the bustling ramblas of Barcelona, sipping wines in La Rioja, and sampling the regional pintxos in Basque Country. I have journeyed up the breathtaking coast of Portugal to explore beaches, cities and the countryside.
As a country specialist, I am eager to share my passion for Spain and Portugal with those who desire to see, taste, and experience what the region has to offer.
Speak to Paula

Start planning your trip to Europe with Paula
01993 838 900
Q&A with Paula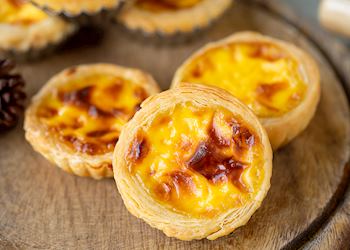 What's the best local dish you've tasted?
The best local dish I have tried is a pastry I loved in Portugal. (No, not the famous one you're thinking of.) In Sintra, there is a local specialty called "travesseiros". It is a pillowy puff pastry filled with an almond custard and dusted with sugar. They are the absolute best when they're warm, fresh out of the oven, with a coffee of course.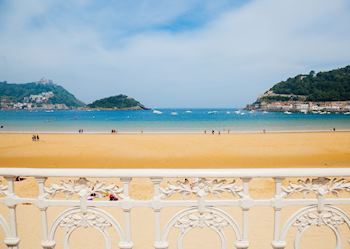 What's your most vivid travel moment?
I was wandering through the streets of San Sebastián and I found myself completely in awe of the city's beauty. It was evening, and I was walking back to the hotel after trying the famous Basque cheesecake. As I walked, the city was vibrant and alive with locals and visitors, but yet, still so tranquil. As I walked, I admired the different styles of architecture: Gothic; Baroque; and Belle Epoque. I stopped to reflect for a few moments on the promenade to watch the sun set over Concha Bay. I'm not sure if it was the view, or perhaps the effects of too much cheesecake, but I was overcome with emotion experiencing firsthand the magic of the city.
Where would you love to travel next?
Someday, I hope to travel to Colombia. I'm fascinated by Medellín and its history, and I'd love to experience the city. There are some gorgeous islands off the coast of Cartagena too, so I think Colombia would be a perfect mixture of adventure and relaxation.