Are you looking for trip inspiration during the month of May? Why not combine your visit with one of these events, as recommended by our specialists?
Cabot Trail Relay Race, Cape Breton, Canada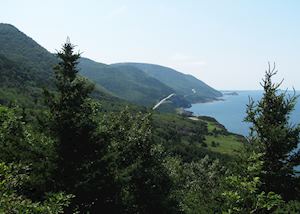 The Cabot Trail draws thousands of visitors every year and is renowned for being one of the most spectacular coastal drives in North America. Each May the Cabot Trail Relay Race takes place, a running race that attracts thousands from across Canada and the US in this 298 km (185 mile), 17 stage relay race through some of the most beautiful scenery in the world.
Lunar Moon Festival, Hoi An, Vietnam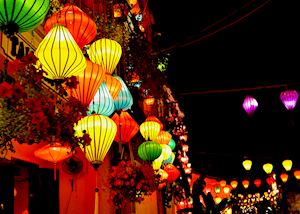 During the full moon of the lunar calendar the streets of Hoi An are lit by traditional, hand-made lanterns in various colours. At this time of the year visitors have the opportunity to see the inhabitants of Hoi An dressed in traditional costume and on the banks of the Hoai River young men and women exchange folk songs.
Canadian Tulip Festival, Ottawa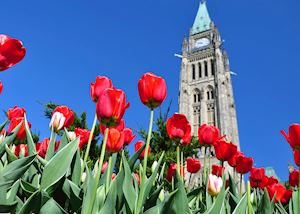 One of the highlights of Ottawa in May has to be the Canadian Tulip Festival, which has grown to become the largest tulip festival in the world. The first Canadian Tulip Festival was held in 1953 and was born out of Canada's role in freeing the Dutch during World War II, as well as providing a safe harbour to the Dutch Royal Family. The tulip has also now become Ottawa's official flower.
The best views of Everest, Tibet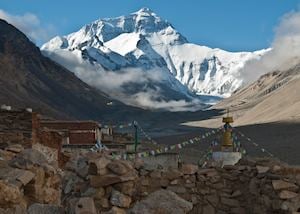 For their largely clear, azure skies May and October are generally considered the finest months for travel — and of course to see Everest. The snow and ice are gradually thawing, and, with clear, warm and sunny weather, views of Everest on the stunning overland journey to Nepal are more probable. The average temperature in this month is a pleasant 20°C (68°F).
Torres Strait Cultural Festival, Australia
Thursday Island is the administrative centre for the Torres Strait islands, which lie between Australia and New Guinea. The Torres Strait Cultural Festival is held on Thursday Island and includes a lively street parade, music from different island communities, and displays of art and stalls from which visitors can buy traditional arts and crafts
Atlantic Beer Festival, New Brunswick, Canada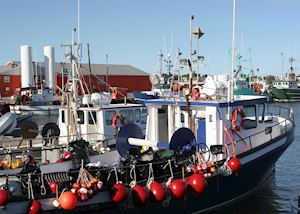 New Brunswick is one of Canada's three Maritime provinces and with abundant wildlife, spectacular scenery and famous tidal bore, it's a magnet for tourism. The annual Atlantic Beer Festival attracts thousands of beer enthusiasts who can sample beers from a variety of regions and even countries.
Further reading