My passion for travel has really taken off since finishing college. After graduating, I was able to make my ultimate travel dream come true, by booking a last-minute trip to Paris. It's safe to say my expectations were exceeded. I vowed to myself to return as soon as I could, and sure enough I did four years later.
I've been lucky enough to visit several other countries since that first trip to France, including Ireland, The Netherlands, Italy, and the United Kingdom. I've also spent time exploring several US National Parks and took an incredible road trip on California's Pacific Coast Highway. As a life-long Mainer, this drive along such a different and dramatic coastline, quickly made its way to a top spot in my favourite travel memories. I hope to add to this list of places at every opportunity, and to continue sharing favourite insights that I gain along the way.
Speak to Adley

Start planning your tailor-made trip with Adley
01993 838 925
Q&A with Adley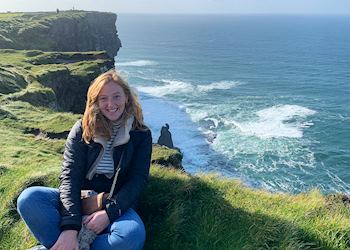 What's your most vivid travel moment?
My most vivid travel moment occurred when I visited Ireland for the first time. Our group decided to make a day trip from Dublin to the Cliffs of Moher. The drive itself was idyllic. Once we reached the cliffs, we realized just how lucky we were. It was a completely clear, blue-sky day. Standing out on the edge, we could see miles of impressive cliff formations, while ahead of us the Atlantic Ocean stretched out as far as the eye could see. It truly gave the impression of being on the edge of the world.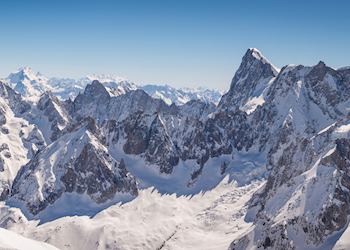 Where would you love to travel next?
The place I would most love to travel to next is Chamonix-Mont-Blanc in France. I love skiing and being in the mountains and can just picture how incredible it would be to be on skis, on top of the Alps looking out at France, Italy, and Switzerland below. Plus, I would be indulging in fondue (one of my favourite things in any season) at every opportunity.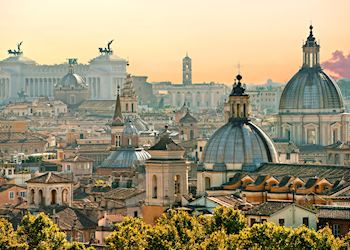 Your best piece of travel advice?
My best piece of travel advice would be to find just the right pace for your trip. Don't worry so much about checking off all the things that you need to see in your destination. Instead focus on slowing down and capturing the joy and wonder that you feel when you can be totally present in the moment. Try not to rush from one thing to the next, without capturing something special in each place.