Travelling has been a life-long passion of mine. Ever since I planned a family trip around the world at the age of 15, I've been hooked. Whether it's island hopping in the Caribbean, seeing the northern lights at the Polar Circle, going river rafting in Costa Rica, watching the penguins parade at sunset at Philip Island, or staying at an old monastery with its own vineyard in Sicily, I love going to unique places and creating lasting memories for both myself and others.
I have three children and for the past ten years we've explored Australia, USA, the Caribbean, the Middle East, and Europe together. One of our best adventures was when we spent seven weeks travelling in New England, Florida, the Caribbean, and Bahamas together.
Originally, I was born in Denmark and studied in Copenhagen and Uppsala in Sweden. Before joining Audley, I worked for more than ten years in marketing.
Speak to Henriette

Start planning your tailor-made trip with Henriette
Q&A with Henriette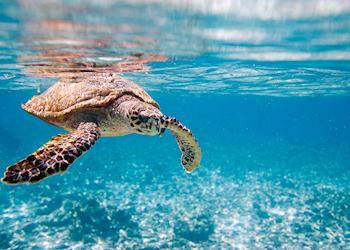 What's your most vivid travel moment?
My honeymoon in Mexico, and it was the first time I went diving. It was like a completely different world opened below the dark surface of the sea. So full of light, life and beauty and I got the feeling that I was just a mere spectator of this magical world below the sea. My husband and I were swimming among corals, stingrays, and turtles hand in hand — so quite romantic as well.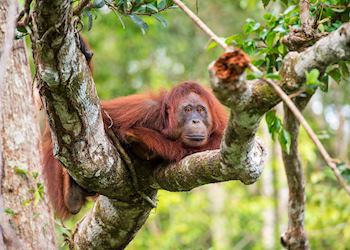 Where would you love to travel next?
Borneo, which will be the ultimate family adventure. I'm looking forward to visiting the rainforest to watch orangutans in the wild, to see pygmy elephants, take tree top canopy walks, go on boat safaris and to try tubing on the river, snorkelling and water activities off some of Borneo's pristine beaches.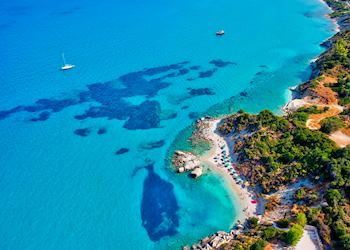 Your best piece of travel advice?
When visiting a place by the sea, I'd recommend booking a half- or whole-day boat trip. It's the most relaxing way to explore a destination. You can stop at places not easily reached by land and see some amazing scenery as well. Ideally bring along a picnic lunch to savour on a beach and take some time to snorkel and swim from the boat.