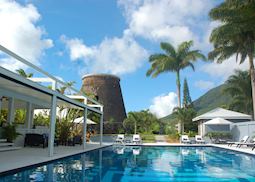 Saint Kitts and Nevis
Immersed in 60 acres of lush tropical forest, The Montpelier provides complete seclusion.
Experience a private candlelit dinner in a 300-year-old sugar mill.
Explore the island of Nevis by bike or on foot, and discover the ruins of sugar works.
Access to the private Montpelier Beach in a hidden cove.