Yacht charters in Saint Lucia
The best views of Saint Lucia's twin volcanic peaks, the Pitons, are from the sea, where you can see them rearing up sharply out of the indigo water. Sailing around Saint Lucia not only affords you the best views, it also enables you to hop between secluded marine parks, little-visited towns, and beach resorts and marinas. Our Hidden Beaches specialists will lend their local knowledge, recommending finds from their best-loved beach bars to the best place for picking up some locally caught crab.
Sailing on a private, crewed yacht gives you the flexibility to explore at your own pace, with a skipper who'll charter your course depending on what you'd like to experience. Journeying by boat means you can extend your voyage outside Saint Lucia's waters and sail southward to Bequia, Tobago Cays or the nearby island of Martinique.
Speak to someone
who's been there
Our suggested Saint Lucia cruising itineraries
Each of these itineraries features an element, big or small, of experiencing Saint Lucia by boat. As we've discovered, cruising lets you slow the pace and gain a different — sometimes exclusive — perspective on a destination. As with all our itineraries, treat these as just inspiration for your uniquely created trip.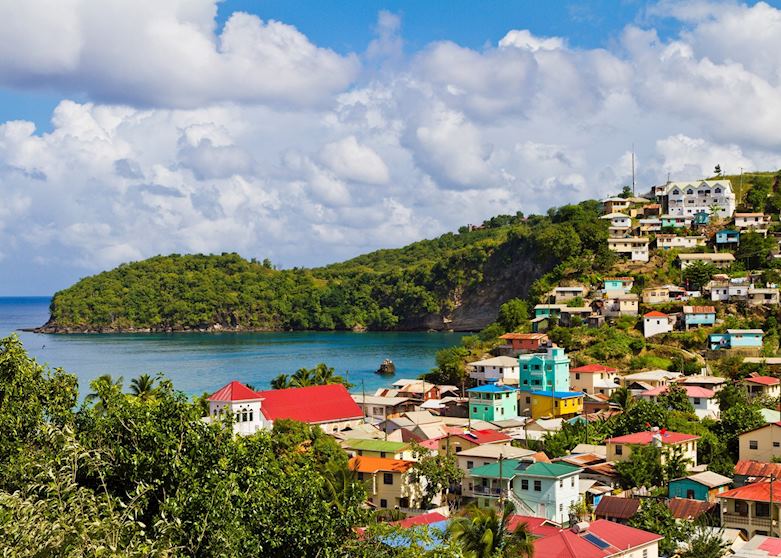 Saint Lucia and St Vincent and the Grenadines
Discover Saint Lucia by both land and sea on this wonderful trip where you'll experience the highlights of the island and cruise around the tranquil islands of the Grenadines. Starting on the west coast, you'll spend a few nights close to the Pitons nestled in the tropical rainforest before boarding your cruise. You'll then spend six nights on board a luxurious catamaran with stops including the sleepy island of Bequia, infamous snorkeling at Tobago Cays and the private island of Mustique before sailing back to Saint Lucia. Head up to the north of the island, you'll have a few more nights of relaxation and enjoying the lively night life of Rodney Bay.
Yachts selected by our specialists
Ranging from white-sailed yachts to state-of-the-art catamarans, the selection of vessels you can choose from all have one thing in common: they offer unparalleled access to the cobalt-blue waters, hidden coves and beachside eateries of the Caribbean.