The Northern Cape is physically the largest of our regions, the most sparsely populated and also one of the most diverse geographically.
Dominating much of the north and east of the region is the mighty Kalahari Desert, symbolising the unexplored heart of the continent. As well as a plethora of wildlife, large and small are its most famous residents the black-maned Kalahari Lions.
On the western side of the region is Namaqualand, an area up the coast from Cape Town, to the Namibian border, and extending some way inland. Stark but beautiful, it is typically inhospitable, but once a year after the winter rains, there is an explosion of wildflowers in springtime.
The riot of colour that accompanies the coming of the Namaqua spring flowers does reach south into the Cederberg, although it is the stunning backdrop of dramatic mountains speckled with tenacious fynbos and cut through with tortuous passes that draws people here year-round.
The area was one of the last havens of the Bushmen, or San, and their prolific rock-art.
Some of our favourite places along the Northern Cape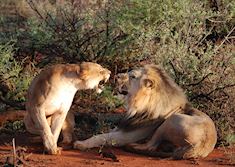 North of Cape Town, on the southern fringes of Namaqualand, lie the Cederberg Mountains. The area is famed for the rock-art of the Bushmen, or San people.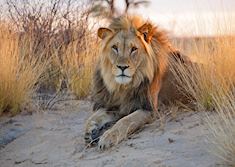 The vast red desert of the Kalahari is home to the famous black-maned Kalahari lions. Ensuring the survival of this unique and beautiful ecosystem is The Kgalagadi Transfrontier Park.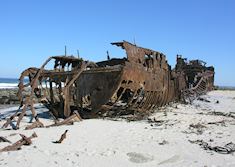 Namaqualand is an area up the coast from Cape Town, to the Namibian border. Every springtime there is an explosion of wildflowers on the high plateau, which is well worth seeing.
Great places to stay along the Northern Cape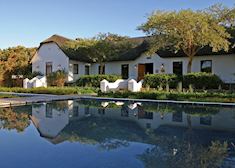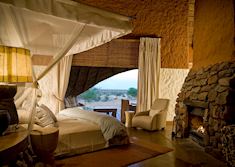 Start planning your trip to the Northern Cape
South Africa and Namibia

View this tour
Start thinking about your experience. These itineraries are simply suggestions for how you could enjoy some of the same experiences as our specialists. They're just for inspiration, because your trip will be created around your particular tastes.
Further reading