By North Africa & the Middle East specialist Talia
Packing for a trip to the Middle East can pose a challenge, especially if you're a first-time visitor. The sun gets very hot during the day, but shady courtyards and interiors can be much cooler. And, when night falls, the mercury can drop with surprising speed. Cities often boast cobblestone streets, slick tiled floors and uneven alleys, making footing tricky. Outside the cities, you'll find a wide variety of terrains — high mountains, vast deserts, groomed beaches and rocky scrubland. You also need to consider the region's culture and pack accordingly.
So, how to do it? Here are my suggestions for what to pack, gleaned from years living in the Middle East.
My general advice

As a way of dealing with the heat, I suggest packing loose-fitting trousers and shirts, as well as flowing skirts and sundresses.
This is a traditional part of the world, and I always respect that in my wardrobe choices. Though you'll sometimes see people in sleeveless tops or short skirts in the cities, I suggest you wear clothing that covers both shoulders and knees (men and women both). In rural areas, or during Ramadan, full-length trousers, skirts and sleeves are even better.
As you would with any large city, choose handbags with zippers, so as not to tempt pickpockets.
In a region known for its sun, sunglasses and hats are a necessity. But for evenings, keep a cardigan, scarf or light jacket with you.
In the cities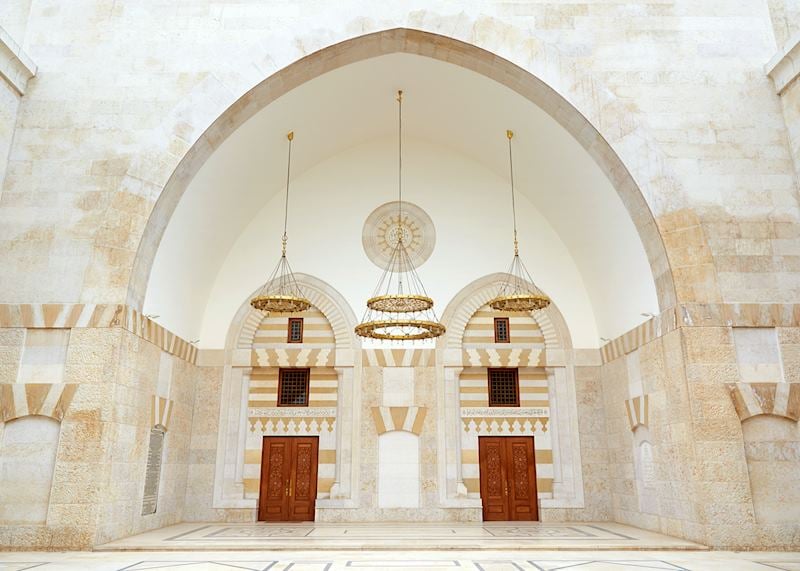 Wear sturdy, comfortable walking shoes if you plan to spend any time on your feet. Sandals, flats, and trainers are all fine as well, as long as you can walk in them over uneven ground (though be prepared for your feet to get a bit dusty if you're wearing open shoes in the medinas). Similarly, I avoid anything with a heel, even a small one. The cobblestone streets are unfriendly to high fashion.
During the day, women wearing summery clothing might want to carry a lightweight second layer like a shawl, to slip on and off as you move from bright courtyards to shaded alleys and back.
A fine shawl can also do double-duty as a head covering, if you want to visit a mosque. In Jordan and the United Arab Emirates, mosques will supply head and body coverings for women who want to visit.
On the beaches
If you plan to wear a cover-up on your way from the beach to your hotel, avoid see-through options.
It can get windy near the coast, especially in the evenings, so bring a jacket if you'll be out late.
In the desert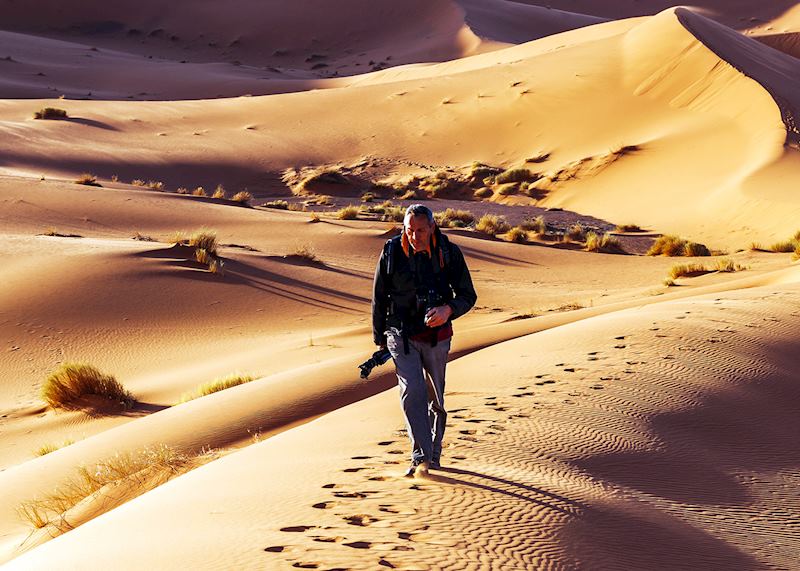 If you're planning to visit the desert, bear in mind that it will be hot during the day and much cooler at night, especially in the winter months. Bring a warm jacket for after sundown. Also, be sure to wear warm socks — walking on the cold sand in the mornings, after it's lost its heat, is like walking on cold marble.
Last time I visited the Erg Chebbi in Morocco, I was still shaking sand from my trousers more than 12 hours later in Fez.
That's why, when you're in the desert, I suggest wearing loose clothes that are easy to shake out. However, some like to wear fitted clothes, to keep the sand out in the first place.
Similarly, you can choose to wear sandals that are easy to shake out or shoes with socks, to keep your feet sand-free. Having said that, when I go dune jumping, I like to go barefoot and feel the hot sand between my toes.
It may seem obvious, but wear trousers rather than a dress if you plan to ride a camel.
One last word: I'd avoid expensive jewellery in the desert. It's a vast and empty place, and it's very hard to see expensive golden baubles against the sand if they happen to fall off your hand or ear.
In the countryside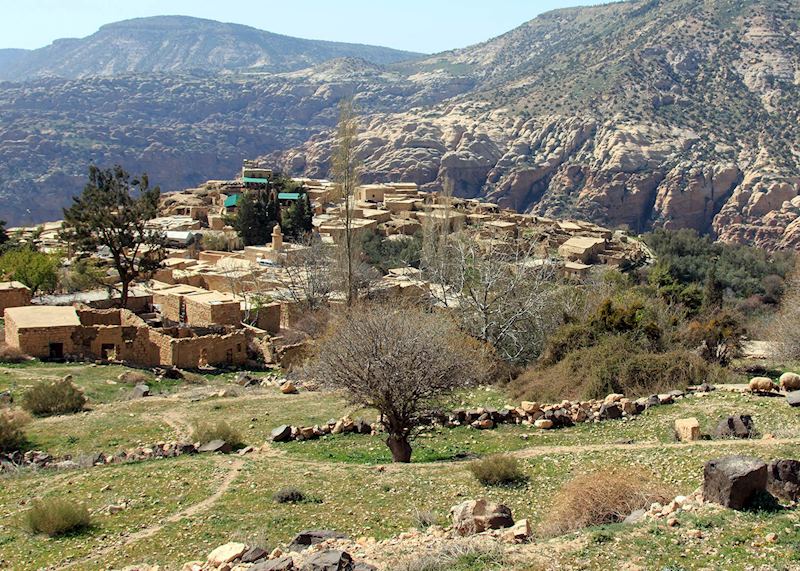 As with elsewhere, bring a jacket or cardigan for higher elevations and the evenings. Also, once you leave the city, I recommend wearing sturdy, closed-toe shoes. Much of the area you'll be exploring can be muddy, uneven and agricultural.
Other considerations
Beyond the issues of wardrobe, there are some other things you'll want to carry, some obvious, some not.
Bring antibacterial gel. Because you eat much of the region's food with your hands, it's good to have a small bottle on hand before you eat.
Hot, dry winds can chap your lips and skin quickly, so be sure to bring lip balm and lotion.
Pack your own sunscreen rather than expecting to buy it there, as it can be comparatively costly.
If you're a light sleeper, you may want to wear earplugs to sleep through the local mosques' night and dawn calls to prayer.
Finally, an extra suitcase will accommodate all the souvenirs you'll be bringing home.
Read more about trips to North Africa & the Middle East

Start thinking about your experience. These itineraries are simply suggestions for how you could enjoy some of the same experiences as our specialists. They're just for inspiration, because your trip will be created around your particular tastes.
View All Tours in The Middle East