Due to the current political situation between Russia and Ukraine, it is not possible to travel in certain areas of Ukraine at the moment. Also, as flights are not operating between Russia and Ukraine at the moment, we are not currently able to combine these two countries in a trip.

Things to do in Ukraine
Ukraine's long list of historic sites and cultural attractions provides visitors with plenty to do and see during a visit. A city tour of the pretty capital of Kiev reveals many of its highlights including Independence Square and ornate St Sophia's Cathedral, while the Kyiv-Pecherska Monastery is perhaps Kiev's most impressive sight, its golden domes shining above ground and fascinating cave complexes lying below. Kiev is also home to the poignant Chernobyl Museum, while further afield Odessa's magnificent opera house and extensive catacombs are worth a visit, as is Yalta, home to the Chekhov House Museum, Alexander Nevsky Cathedral and the Livadia Palace.
Speak to someone
who's been there
Ideas for experiencing Ukraine
Experiences you have as you travel often hold the longest memories. As part of their research trips, our specialists seek out authentic ways to get to know Ukraine, and the best local guides. These activities reflect some of their best-loved experiences.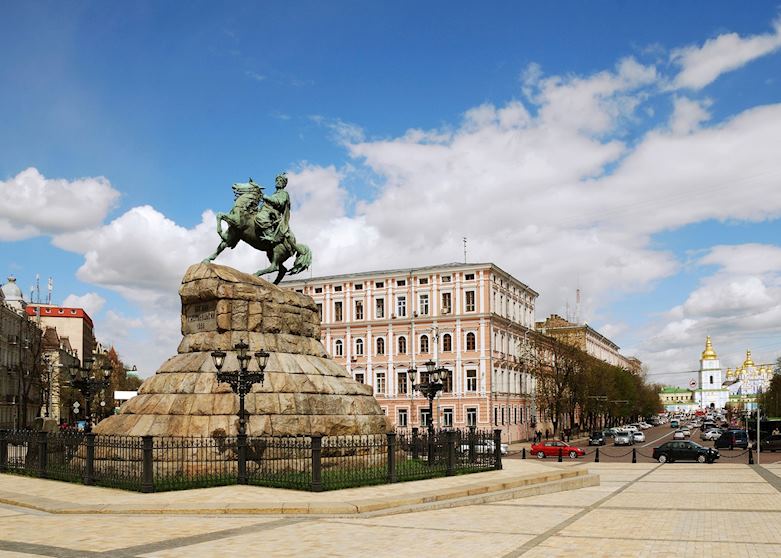 Ukraine
This half day tour of the city will take you on a tour of the highlights of this ancient and historic city. See the Golden Gate, site of the cities ancient entrance way, St Michael's Monastery, and Independence Square - headquarters of the recent 'Orange' revolution.