By Latin America specialist Nik
Situated next to the terraced, whirlpool-like ruins of Moray, in Peru's Sacred Valley, is renowned chef Virgilio Martínez's acclaimed restaurant, Mil. Martínez is known globally as a master of avant-garde dishes inspired by the ingredients of his mother country.
Mil, a simple straw-roofed restaurant and former vicuña breeding hub, seats only 20. You can indulge in an eight-course meal, including pairings with various spirits, many created from local plants. The menu focuses on ingredients that grow in the immediate environment, mirroring the experimental testing grounds of the Inca site of Moray.
Each dish incorporates ingredients found at different altitudes. I especially loved the 'Andean forest' course, which featured pork belly, lupini beans, rocoto peppers and avocado.
I experimented with recreating the dish once I returned home, and came up with this recipe, which will hopefully bring a little bit of the Peruvian Andes to your kitchen.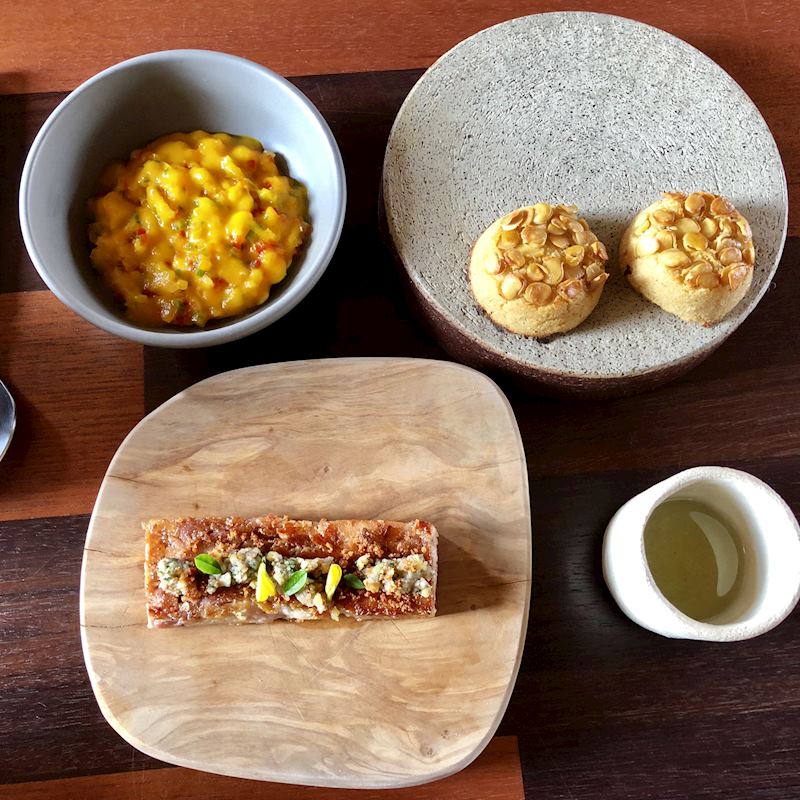 Mil-inspired pork belly
Ingredients
About 225g (½ lb.) pork belly
1 tsp salt
½ tsp pepper
85g (½ cup) lupini beans
1 small rocoto pepper
1 avocado
Preparation
Rub the pork belly with salt and pepper. Cover the pork and refrigerate overnight.
Remove the pork and roast for 30 minutes at 200°C (425°F), reduce heat to 130°C (300°F) and cook for an additional hour.
While the pork is cooking, boil the lupini beans until tender. Slice the rocoto pepper and avocado.
Top the tender pork with the beans, pepper, and avocado to serve.
Wash it down with a pisco sour
Both Peru and Chile claim to be the rightful homeland of pisco, a clear spirit distilled from fermented grape juice (it's really a form of brandy). Given that it's now 100 years since the first cocktail of this type was served in Lima by bartender Victor Morris, I like to think Peru gets the crown.
This is a recipe (in the loosest of terms) that I learned as part of a cooking course in Cuzco with Gerardo, a local chef who was passionate about food. Not only did he teach me how to cook local dishes and mix cocktails, he explained about the history of ingredients in Peru, and how they've been used in the past.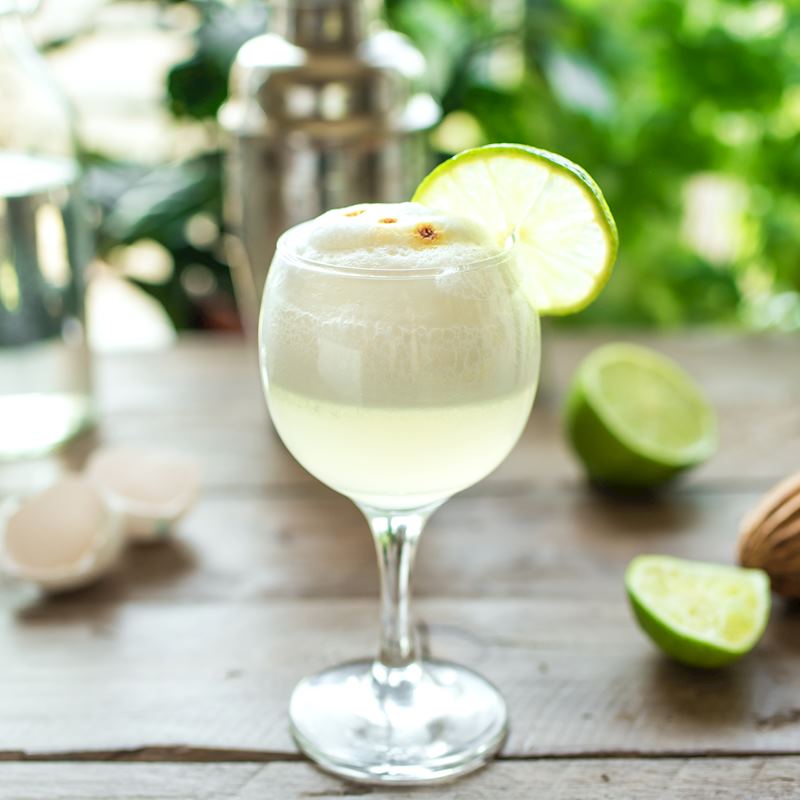 Ingredients
85 ml (2.9 fl. oz) pisco. Peruvian pisco tends to be slightly sweeter than its Chilean equivalent (I recommend you keep it in the freezer).
25 ml (0.8 fl. oz) lime juice
25 ml (0.8 fl. oz) simple syrup (50:50 white sugar:water)
1 egg white
Angostura bitters
Ice
Preparation
Retrieve the pisco from the freezer.
Put the pisco, lime juice, syrup and egg white in a blender (or cocktail shaker, for that Tom Cruise moment), and blend until it has doubled in size.
Mix in the ice until it's well chilled.
Pour into a glass: there should be a foamy egg-white head, which you can then decorate with three drops of Angostura bitters before serving.
---
We'd love to see your finished creations — tag your Instagram and Twitter posts with #theaudleyway and @audleytravelna
Start planning your trip to Peru

Start thinking about your experience. These itineraries are simply suggestions for how you could enjoy some of the same experiences as our specialists. They're just for inspiration, because your trip will be created around your particular tastes.
View All Tours in Peru