Jordan travel guides
Jordan is rich in both archeological and natural beauty. You can scale the cliffs at Wadi Rum, dive the reefs of the Red Sea, or lose yourself in the magnificent cities, fortified castles, ornate churches, and desert citadels. With such a wealth to explore, our travel guides are an invaluable resource as you plan your vacation. Read about how our specialists recommend experiencing Jordan, and tailor your itinerary to ensure you discover all the country has to offer.
Speak to someone
who's been there
Ideas for how to explore Jordan
Our travel guides share our specialists' passion and knowledge for Jordan. We travel here regularly to discover new experiences, explore untried areas and dig deeper into the better-known places and attractions. At the same time, we gather advice and up-to-date information on the best-quality guides, new hotels and restaurants, and the most memorable forms of transportation.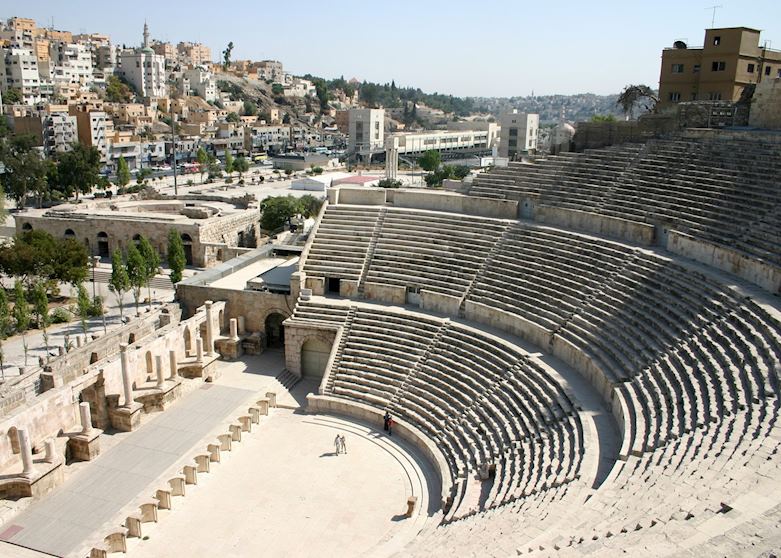 Jordan
Jordan's capital city is much more than just a rest stop on your way to the country's many ancient sites. It invites you to explore the Roman amphitheatre, take a cooking class in a family kitchen and see the oldest known human statues.
Jordan
Traveling the Kings' Highway in Jordan means seeing 5,000 years of history. Visit sites of the Holy Land, the churches at Madaba and Mount Nebo, the castles of Kerak and Shawbak, as well as the ancient city of Petra.
---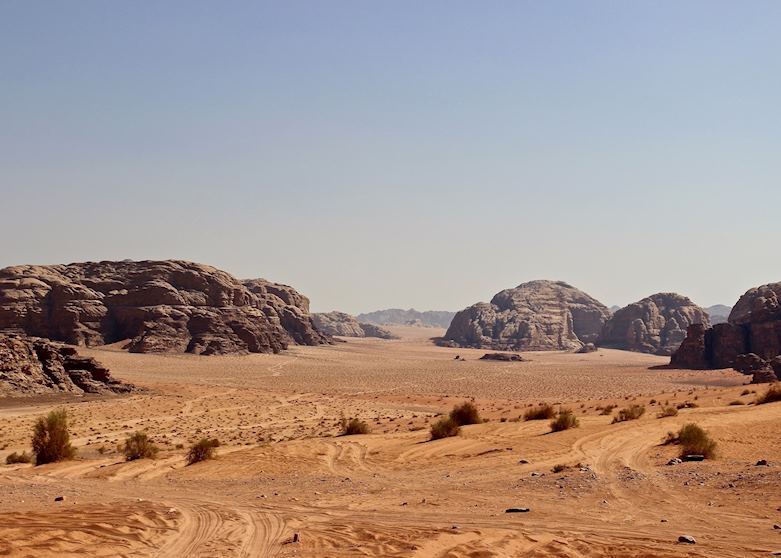 Jordan
If you're planning a tailor-made family vacation in Jordan, why not release your inner Indiana Jones on a trip to Petra, where Indiana Jones and the Last Crusade was filmed.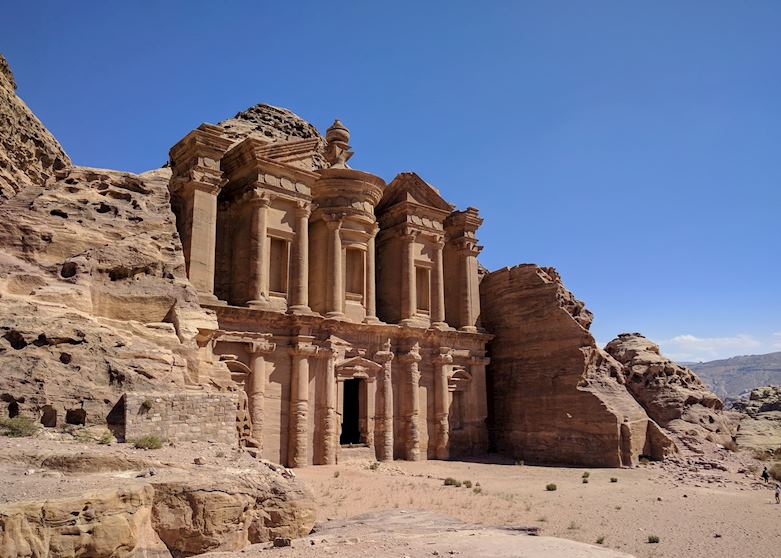 Jordan
A hidden city that's carved into sandstone cliffs, Petra was one of the wonders of the ancient world. Jordan specialist Nick offers a guide to the history and important sites in this vast city.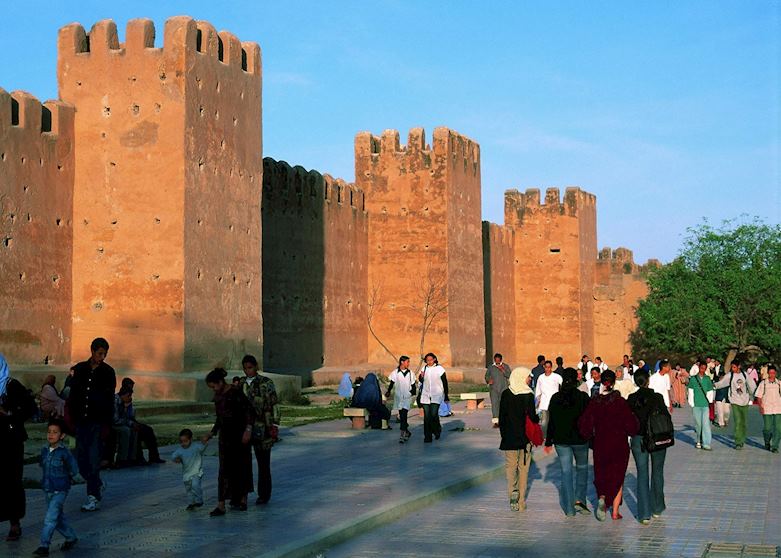 First-time visitors can find it tricky to pack for the Middle East. Specialist and one-time resident Talia offers packing advice for handling the dramatic swings in temperature, the wide variety of terrains and the conservative culture.
---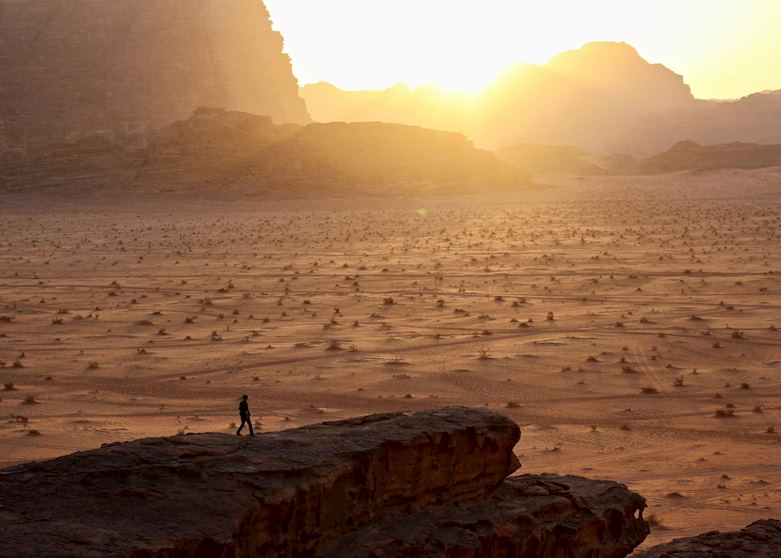 In the sunbaked desert of Egypt and a hidden wadi in Jordan, ancient empires built enormous stone edifices that still stand thousands of years later. Middle East specialist Albert discusses the best way to see both countries on one trip.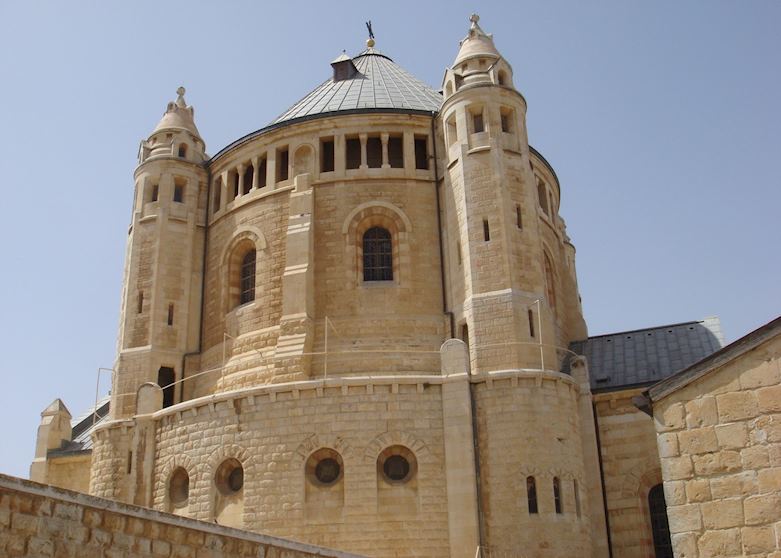 Easily combinable with an itinerary to Jordan, and fascinating enough to merit a trip in its own right, the enthralling sights and monuments of Jerusalem are certain to charm you. History has never seemed so alive.