In 1620 the Pilgrim Fathers landed at Plymouth Rock, in present-day Massachusetts, laying the first foundations of the colony of New England. A century and a half later, the American Revolution sparked into life in this part of the continent, and today its historical legacies are found across the region.
Modern New England's charms extend beyond its past though, and each of its six states has a distinct identity.
Massachusetts is renowned for its capital, Boston, and is also home to the Berkshire Hills area, which hosts internationally acclaimed arts festivals, the endless beaches of Cape Cod, and the islands of Martha's Vineyard and Nantucket.
Rhode Island is best known for the smart yachts and gilded mansions of Newport, and neighbouring Connecticut for Yale University, the pastoral Connecticut River Valley, and historic Mystic Seaport.
Vermont features white clapboard villages, red-barn dairy farms, and Lake Champlain, while New Hampshire's Southern Lakes region is bounded to the north by the White Mountains.
Maine has a rugged coast, old fishing villages, and vast lake-strewn forests where moose rule supreme.
Best time to visit New England
New England experiences very cold and usually snowy winters, which are particularly good for winter sports from January until the end of March. May can be a pleasant time to travel whilst June to September is the best time to visit.
Mid-September to mid-October is the time of the autumn colours, but the region is at its busiest at this time of year. Rain can occur at any time, especially in the mountains and along the coasts.
Start planning your holiday to New England

Start thinking about your experience. These itineraries are simply suggestions for how you could enjoy some of the same experiences as our specialists. They're just for inspiration, because your trip will be created around your particular tastes.
View All Tours in New England
Our New England highlights
Go moose viewing at Moosehead Lake
Lake-studded northern Maine has dense populations of moose and there's no better place to see them than at Moosehead Lake.
Go walking in Acadia National Park
Acadia National Park in Maine is a ruggedly attractive shoreline dotted with lighthouses and clapboard houses.
Photograph spectacular Mount Washington
Mount Washington is the highest peak in northeastern USA, in New Hampshire's White Mountains, and a great location for photographers.
Explore the pretty villages of the Green Mountains
Green Mountains is home to the historical Vermont villages, set around charming greens.
Stroll around Boston Common
Stroll around the historic public park, Boston Common, lying at the heart of old Boston.
Experience the Cape Cod National Seashore
Enjoy miles of deserted beaches and sand dunes that line the narrow peninsula of Cape Cod National Seashore.
Discover Newport's Gilded Age mansions
The Breakers is one of Newport's Gilded Age mansions, which offer a glimpse into the lives of America's richest families.
Go whale-watching
Whale-watching in New England's waters offer unparalleled opportunities to spot whales.
Some of our favourite places in New England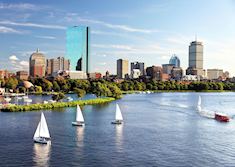 Perched on the mouth of the Charles River, Boston is one of the country's oldest cities, and home to many important sights from the Revolutionary War. It's also a lively university city, with a thriving culinary and arts scene.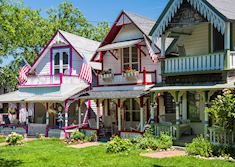 With its cedar-shingled buildings, brightly painted cottages, expansive estates and gently sloping beaches, Martha's Vineyard provides an island getaway for locals and celebrities alike. You can swim in the Atlantic, take in the Aquinnah Cliffs or indulge in fresh seafood.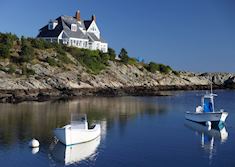 Once the summer playground of America's wealthiest families, Newport remains a popular year-round destination and yachting centre. The town also has a vibrant, contemporary side, with plenty of quirky shops and great restaurants.
Great places to stay in New England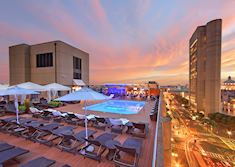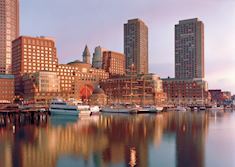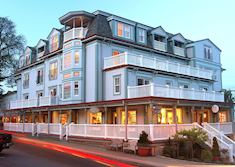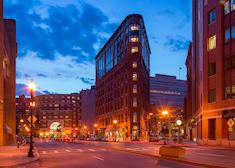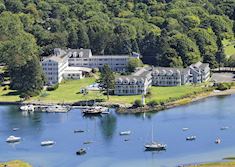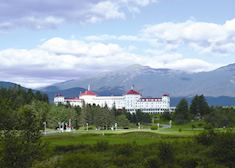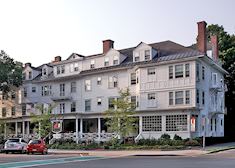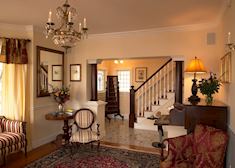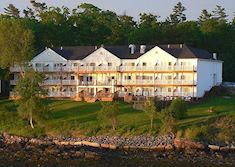 Further reading