The Caprivi Strip
Kirsty, our Botswana Specialist, gives a first-hand account of the recently reopened Caprivi Strip in Namibia.
The Caprivi Strip in Namibia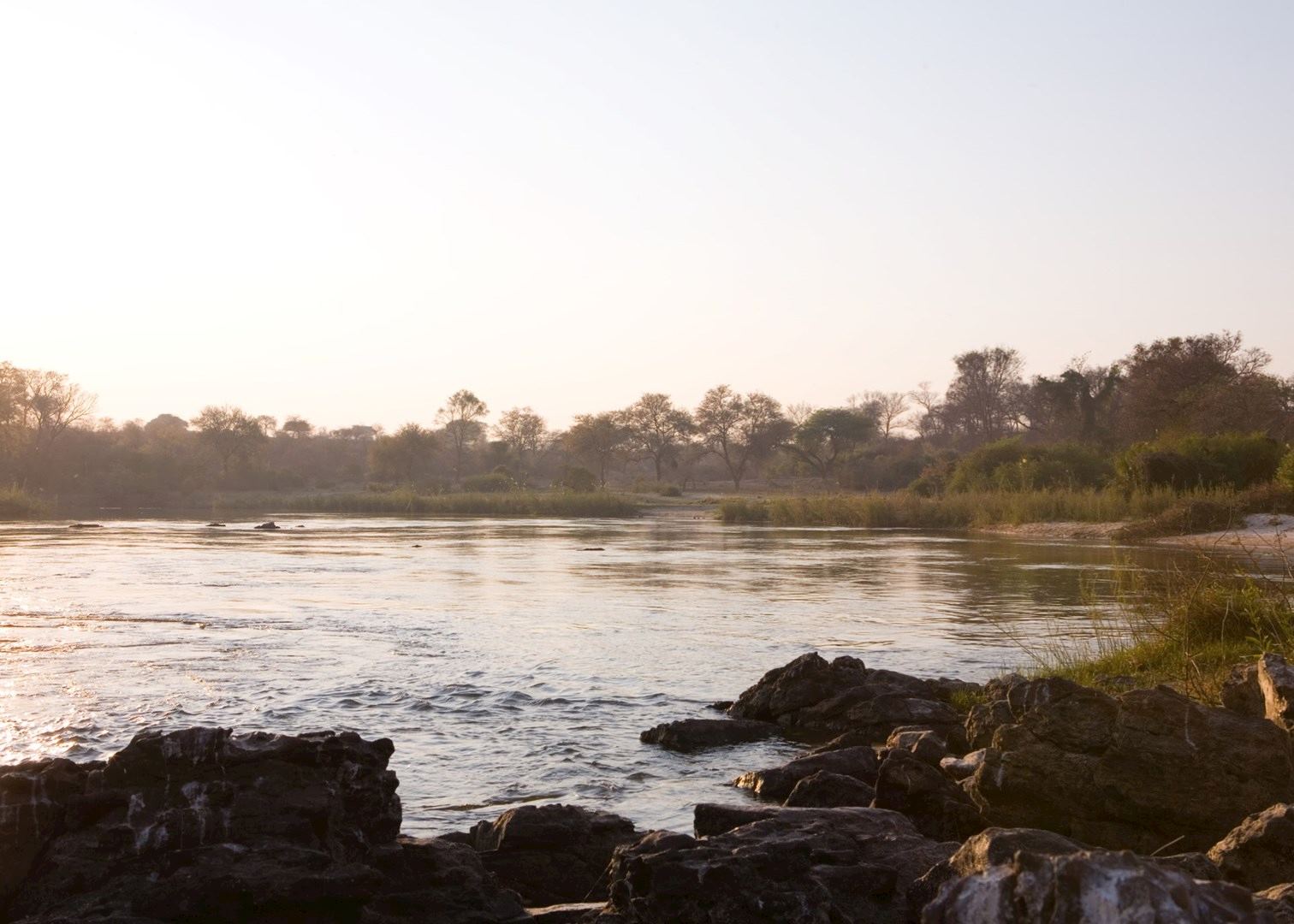 Namibia, a country of wide open spaces, huge sand dunes, rocky deserts and very few people. That is until you venture north east to the Caprivi Strip – a relatively unseen part of Namibia, but so contrasting to the main tourist destinations that it is easy to believe you are in another country altogether.
As you travel northwards towards Rundu you cross a disease check-point (foot and mouth control) and almost from this exact spot it is as though you pass through a gateway into a new country. You enter an area of fertile floodplains surrounded by perennial rivers. The green and lush countryside seems unreal after the desert landscapes of the south of the country. Suddenly you are passing by villages, and there is the more usual African melange of goats, cattle & people along the sides of the road.
Having been closed to tourist traffic on and off during the Angolan civil war and Namibian struggle for independence the Caprivi area has been reopened to all for several years and is now slowly finding its way back onto tourist maps.
Access is very straight forward; the main highway (the B8) connects Grootfontein, to the east of Etosha National Park, with Katima Mulilo, the administrative part of the area. From here it continues to the Botswana border at Ngoma Bridge where it connects to the transit route through the Chobe National Park to Kasane. It is a tar road the whole way, but with speed restricted to 80km/h in the Bwabwata Game Reserve (formerly Caprivi Game Park).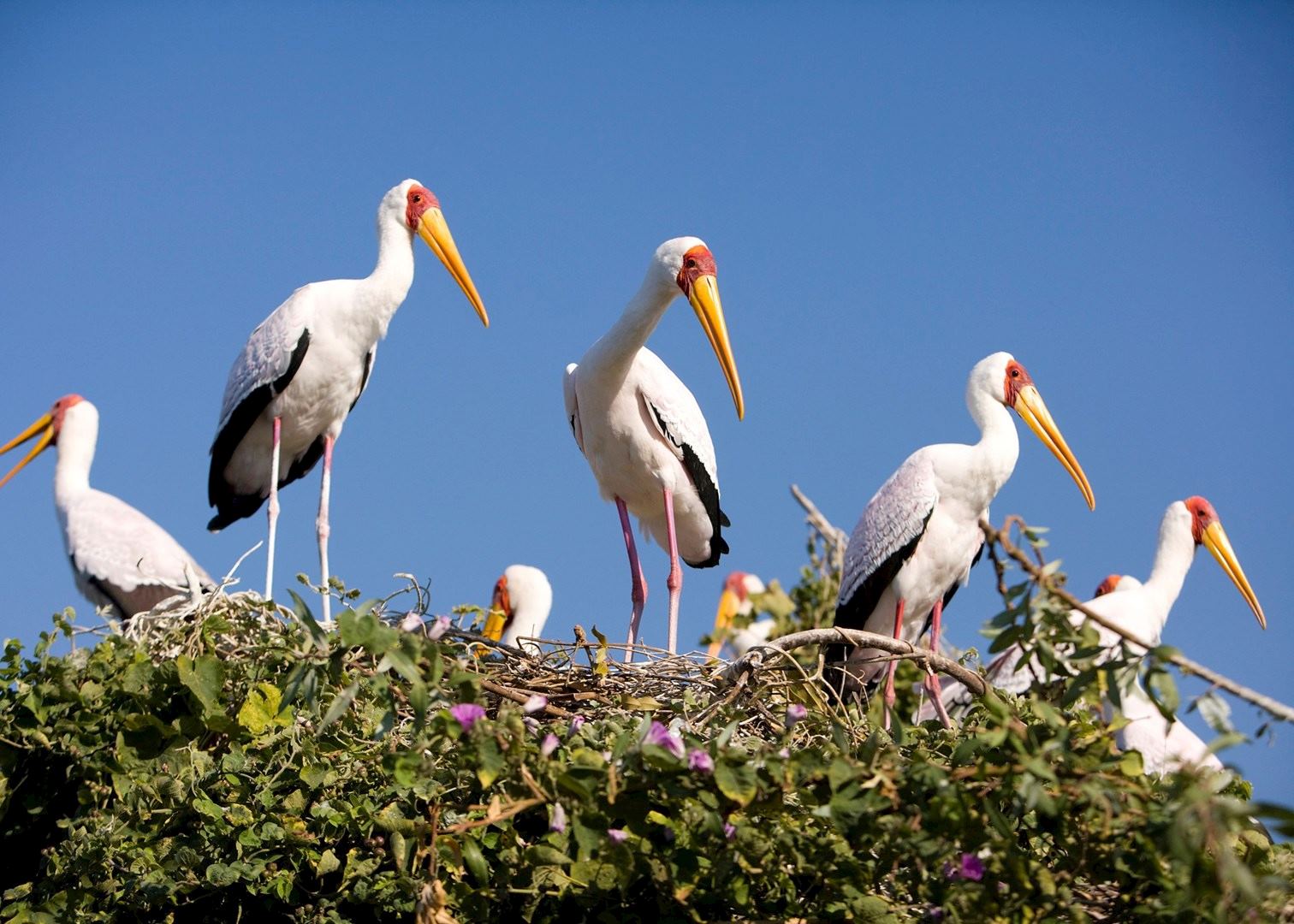 Within the region there are 4 national game reserves/parks, Mahanugu, Bwabwata, Mudumu and Mamili. The poaching problems of years gone by are being addressed and the wildlife has returned to the area – helped by sharing an open border with Botswana. Elephant, buffalo, zebra, giraffe and various antelope abound, with lion, wild dog and other predators on the increase. The permanent water of the rivers also makes this a birders paradise with hundreds of species of birds being recorded.
Accommodation here can, in places, still be slightly rough around the edges, but you are guaranteed of a warm welcome and great hospitality. Activities at most camps are a combination of game drives and boat trips, with some opportunities for great fishing if you are interested (depending on the time of year).
Onward travel options can include leaving your car at Mpacha airport at Katima Mulilo and flying back to Windhoek (flights are once a week) or continuing to Kasane in Botswana and leaving your vehicle here before taking the short transfer to Victoria Falls. You can also visit some of the Chobe River lodges; places to stay can be arranged in either Namibia or Botswana and it is easy to traverse between the two countries.
Travelling through the Caprivi is a fantastic option for those seeking an Okavango Delta type experience, without paying premium Botswana prices.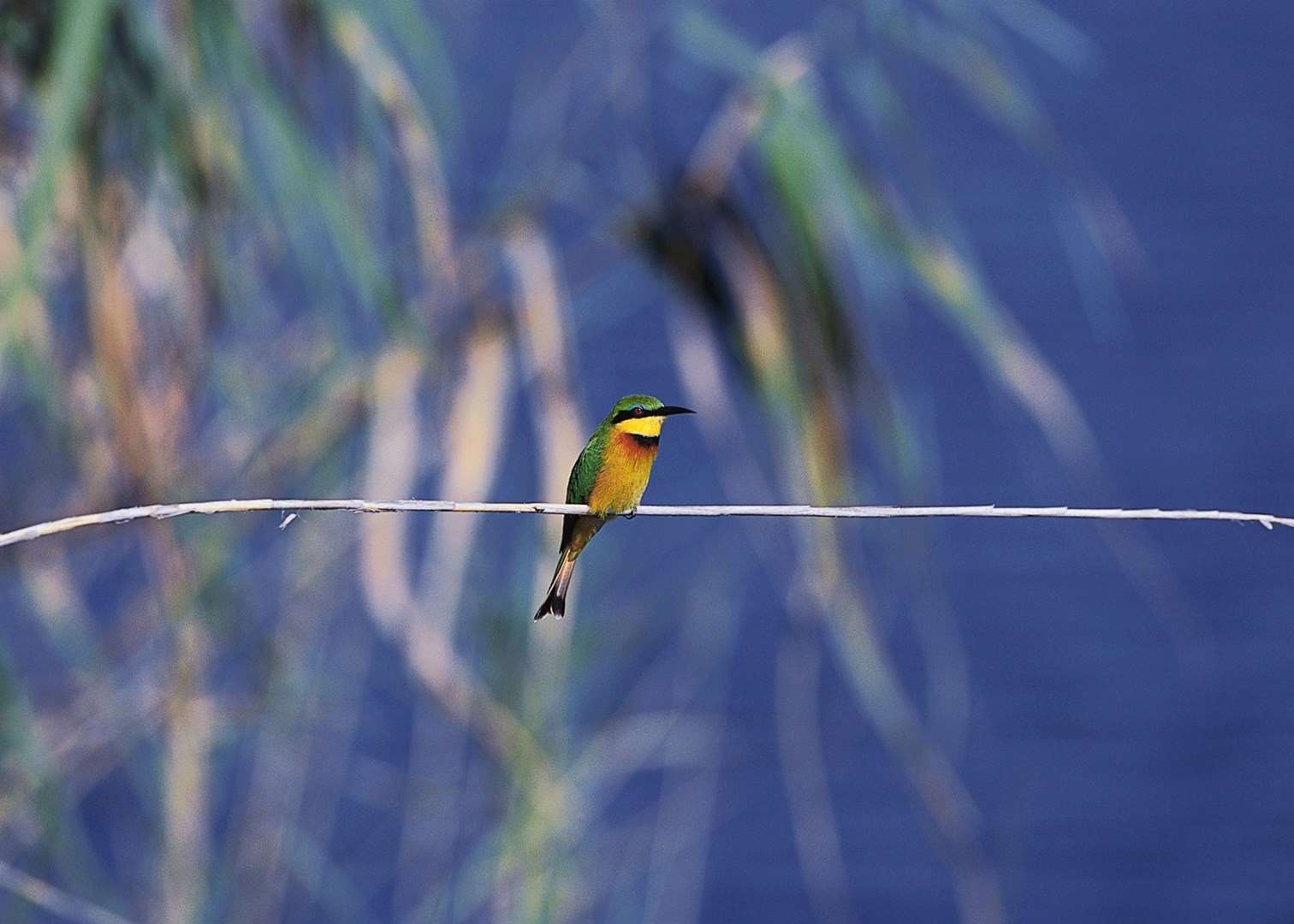 Mudumu and Mamili National Park, Namibia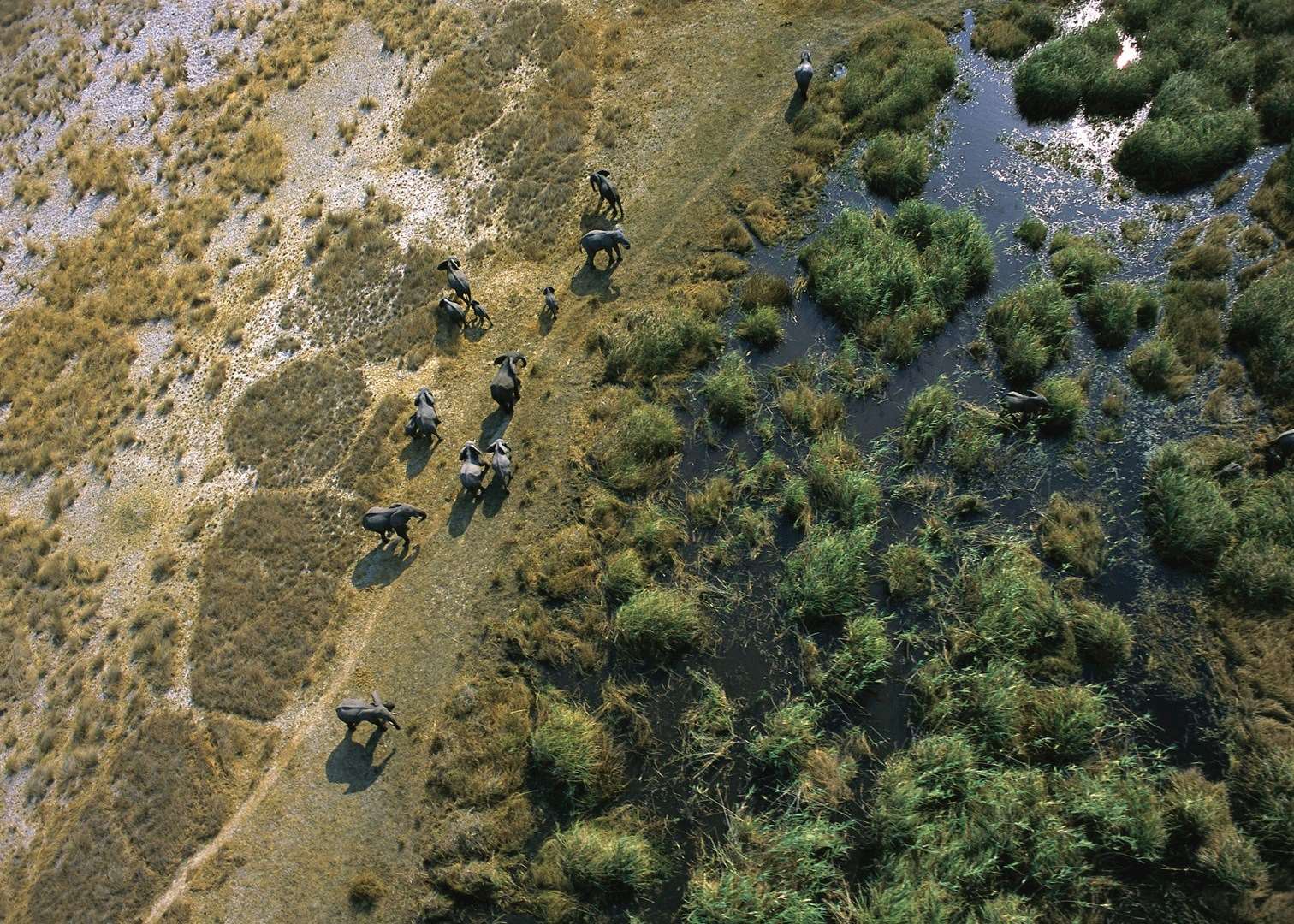 Herd of Elephants Mudumu and Mamili National Park, Namibia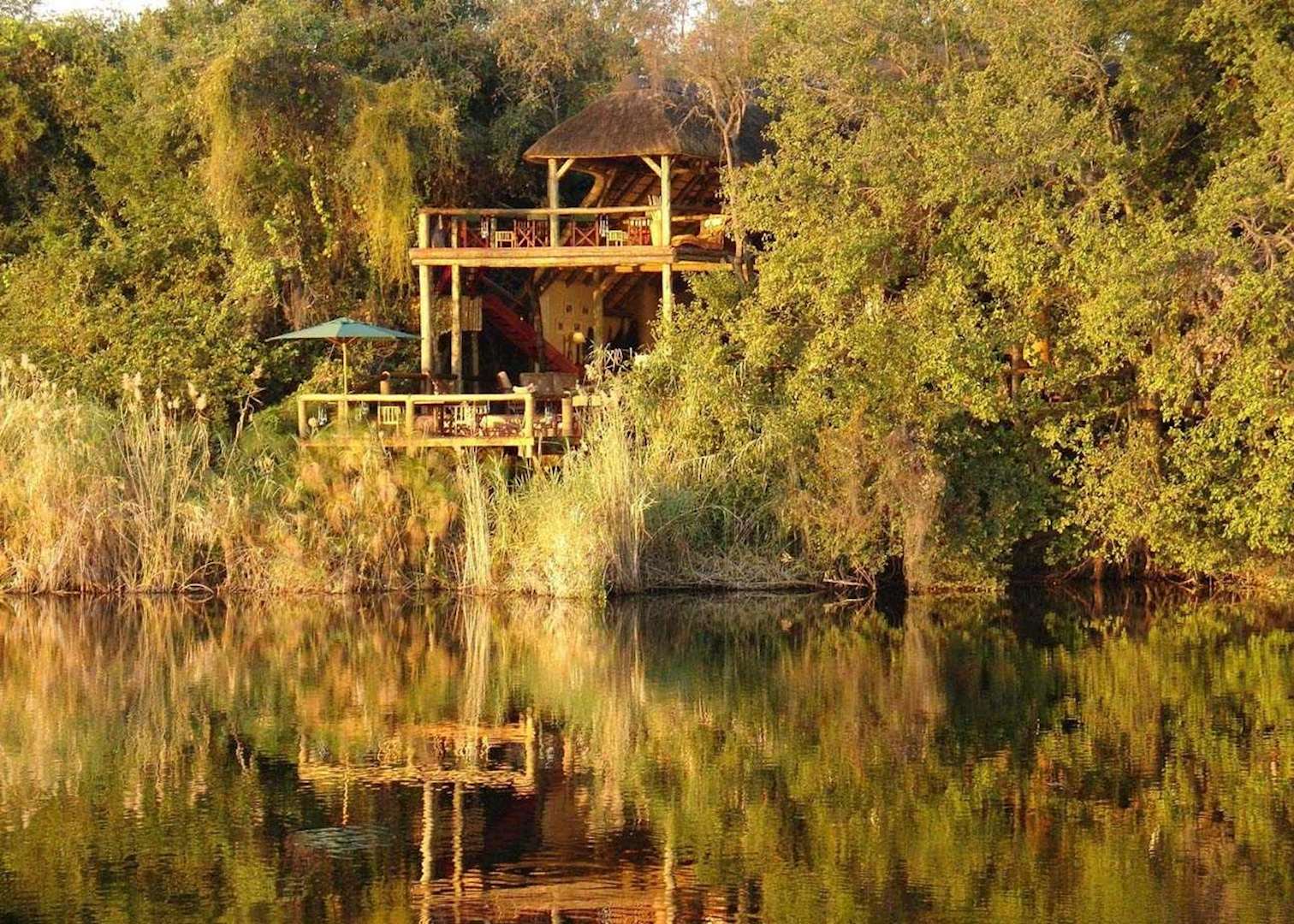 Lianshulu Lodge, Mudumu National Park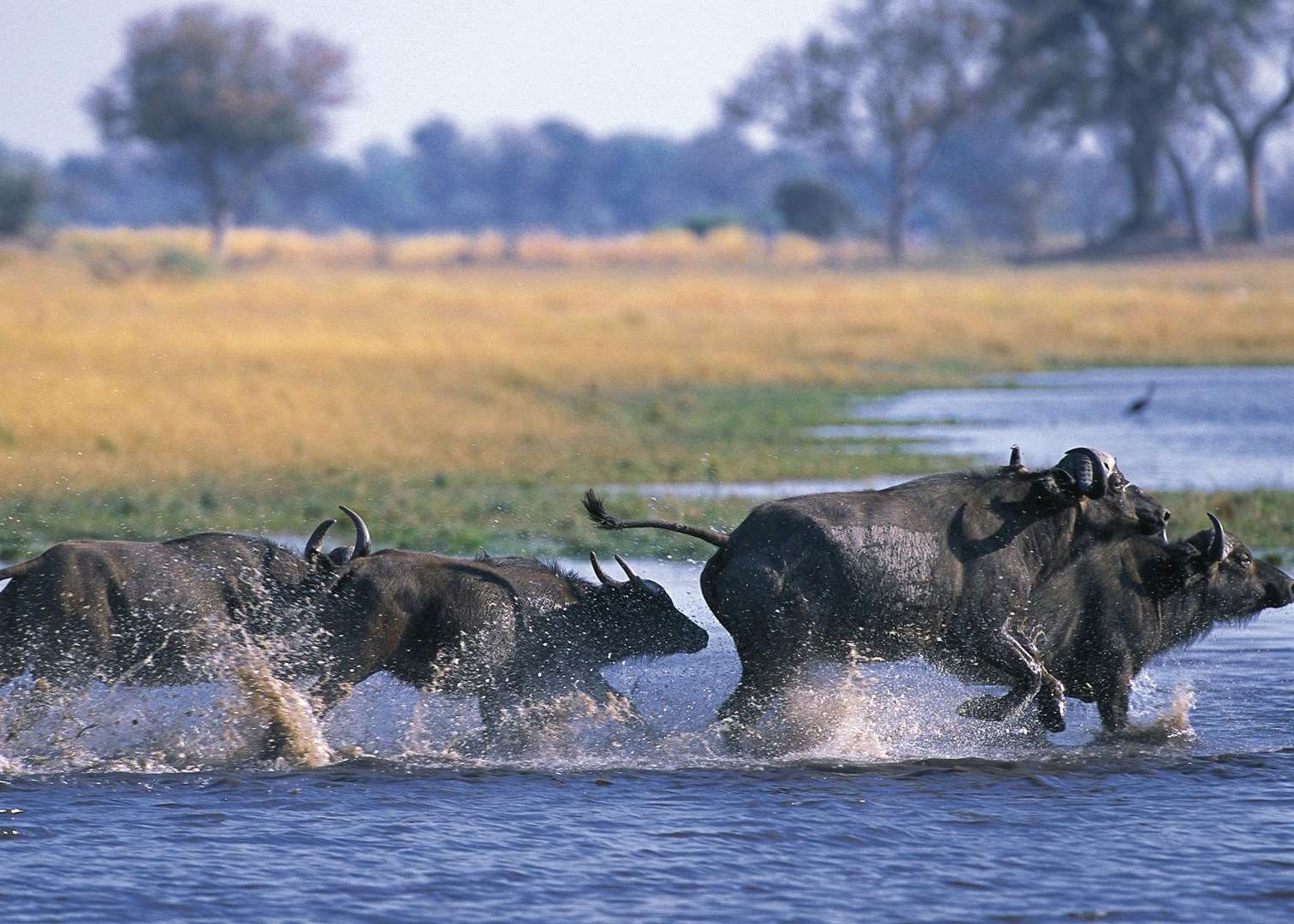 Mudumu and Mamili National Park, Namibia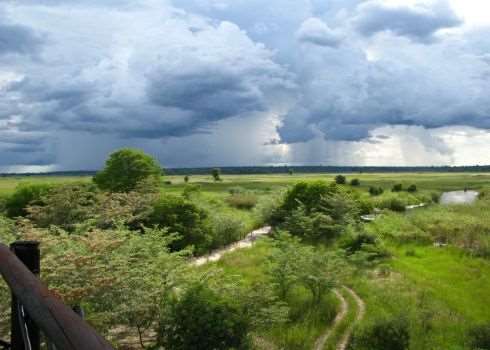 Viewing deck at Mazambala Lodge, Mudumu National Park
Zebra in Mudumu and Mamili National Park, Namibia
Having been closed to tourist traffic on and off during the Angolan civil war and Namibian struggle for independence the Caprivi Strip in northern Namibia has been reopened and is now slowly finding its way back onto tourist maps.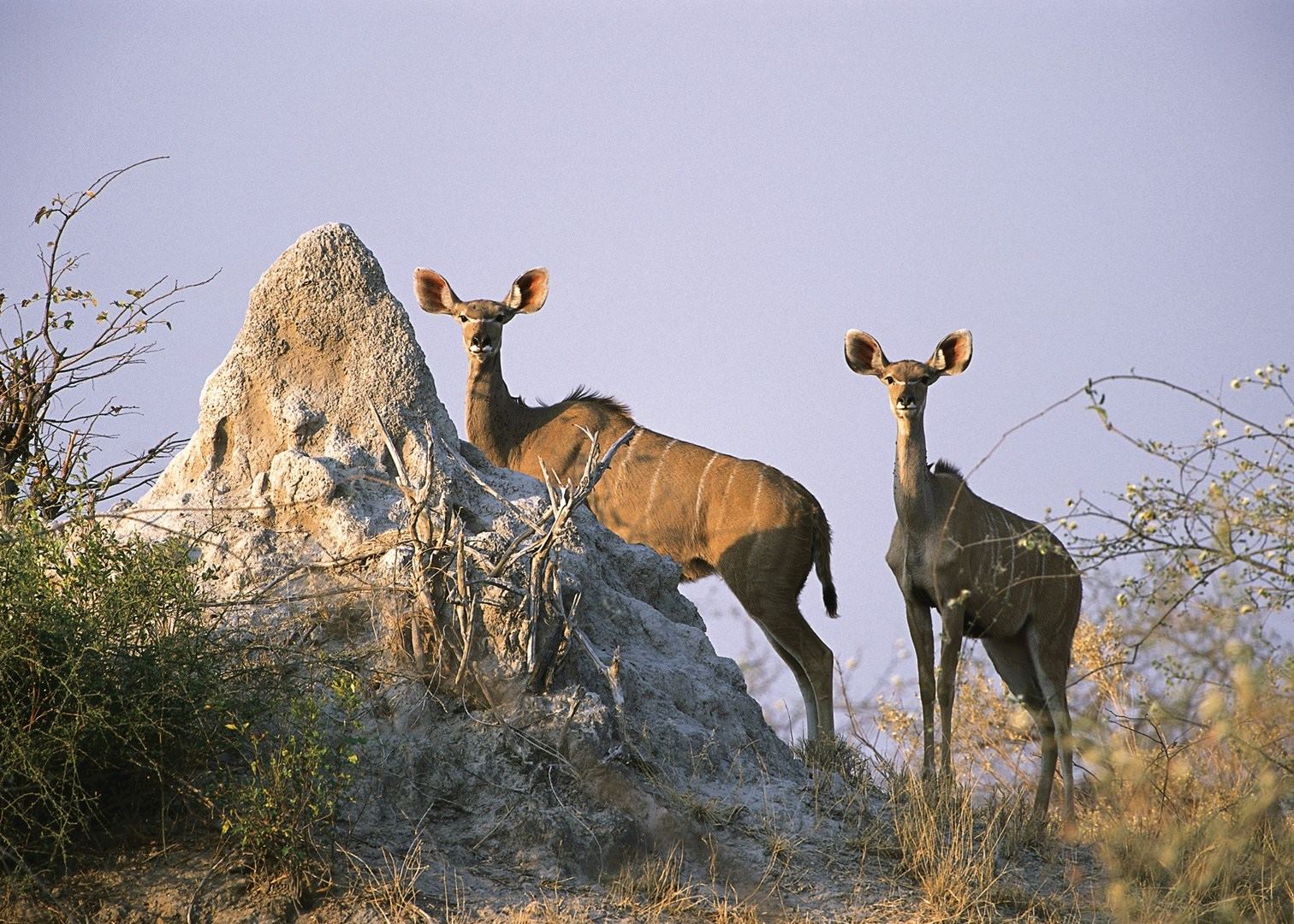 The area in question stretches east along the top of Botswana and is quite unlike the rest of the country. It receives a relatively high rainfall and has dense lush vegetation. There are lots of small villages with children herding goats and cows.
There are several game parks, the Caprivi, Mahango and Mudumu and these, combined with a successful community game guard scheme, ensure the wildlife concentrations are high. With permanent rivers, reedbeds and riverine forest there are a large number of bird species, including those not so commonly found in other parts such as the kingfishers, darters, herons and gallinules.
There are two sister camps we particularly recommend in the Caprivi: Impalila Island Lodge and Susuwe Island Lodge. Both can be reached by light aircraft from Etosha or by land from Livingstone and work well when combined with visits to Victoria Falls or northern Namibia.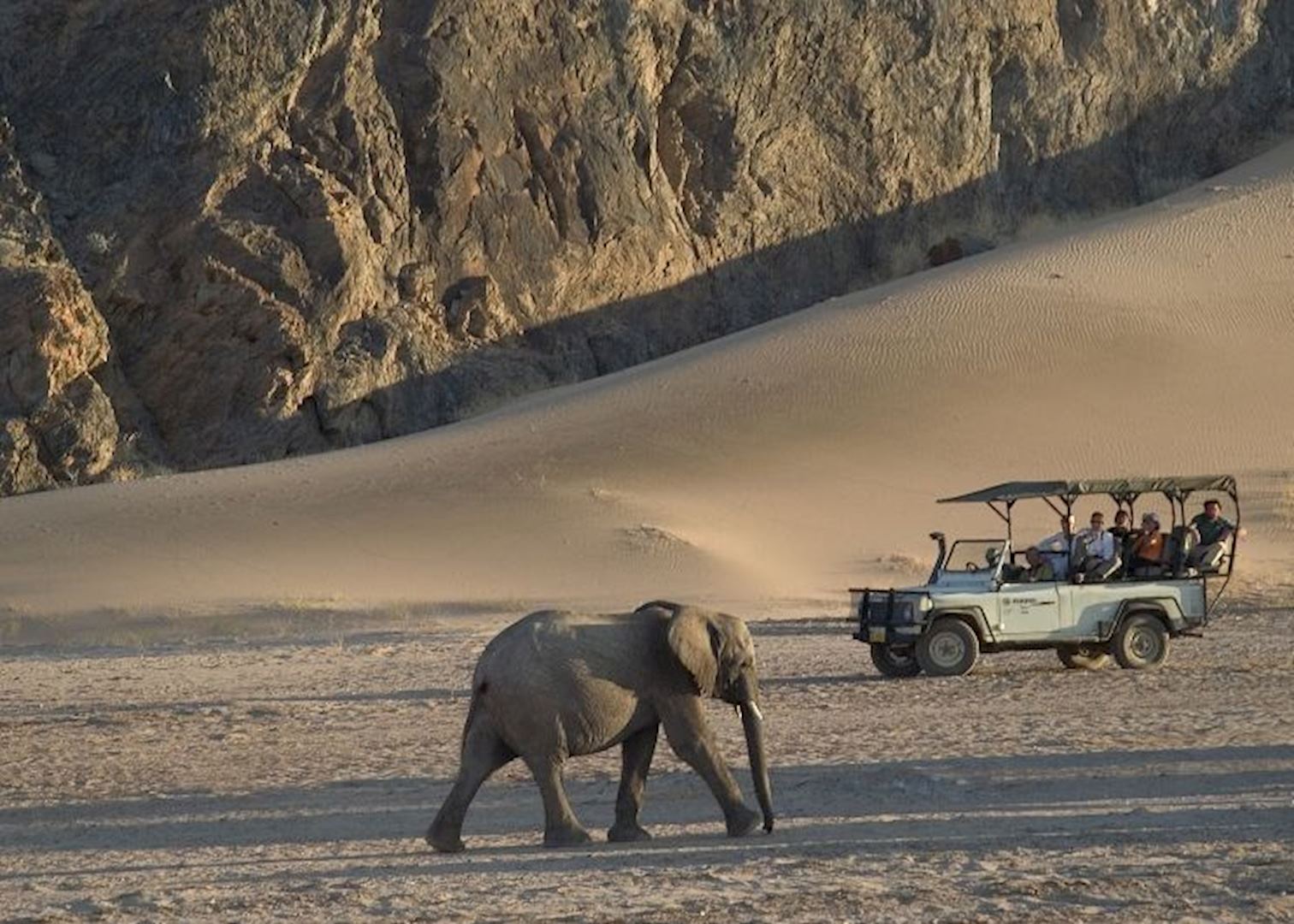 Namibia
With huge blue skies, endless horizons, deserted and spectacular sand dunes, a harsh but beautiful coastline and teeming game reserves, Namibia is one of Africa's most enticing destinations.
View our Namibia holidays