Neil and Helen Matthews travelled to Japan with Audley in April 2011. Here, they talk about their experience of visiting the country shortly after the devastating earthquake and tsunami that struck in March.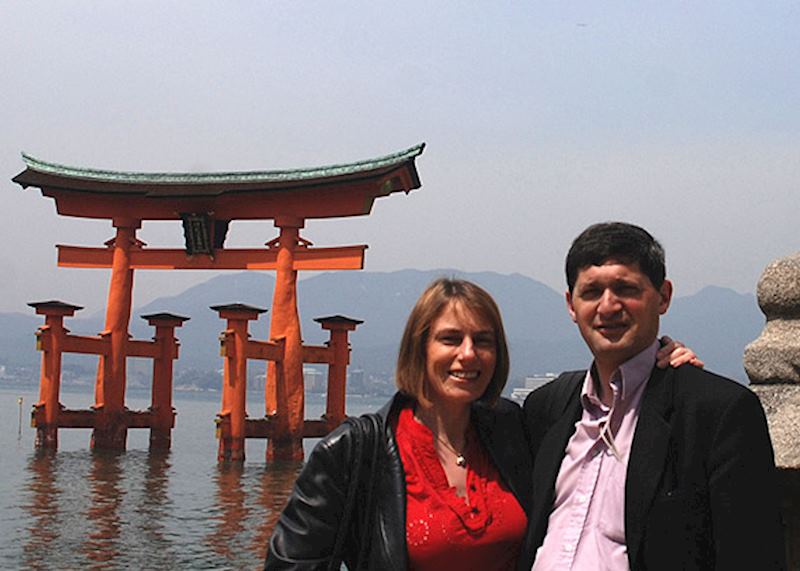 "Groups of women eat the contents of bento boxes as they gossip, while businessmen study sports magazines or check their shares; terraced rice fields whizz by outside."
My wife Helen and I heard that question many times in the seven weeks between the earthquake in north-eastern Japan and our nine day trip to Honshu, Skikoku and Kyushu. However, the trip had been on our radar for over two years and we were determined to go. Because of the preparations with Audley, the ease of travel within Japan and the people we met, we had no problems.
Our Japan Rail Passes or JRPs, which covered our rail travel for the whole trip, were crucial to this. A guide in Osaka helped us to collect them from a ticket desk full of muppets (no, not the staff — the Japanese love stuffed toys, it seems). Wherever we travelled the trains arrived on time, every time, whether they were intercity shinkansen (bullets) or city subway services. With signage and on-board announcements in English as well as Japanese, it was fast and stress-free all the way.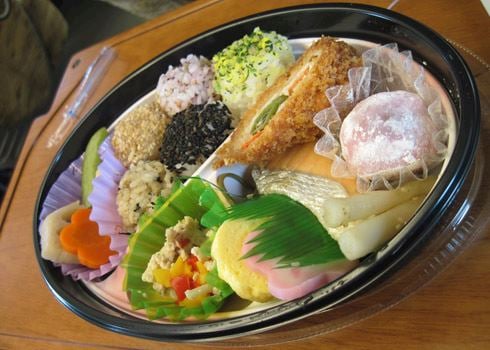 You might think that sounds dull, but it isn't. Uniformed pursers and ticket inspectors bow as they enter or leave a carriage; seats turn 180 degrees at Osaka, at the press of a button, to enable cleaning; groups of women eat the contents of bento boxes as they gossip, while businessmen study sports magazines or check their shares; terraced rice fields whizz by outside; and the artwork on the train to Yawatahama depicts Anpanman and other cartoon superheroes.
Apart from the occasional collection box there were no outward signs of the tragedy which had been unfolding in the north of Japan. Public services continued as normal; there were, for example, no power shortages and the people went about their business. Coming from the UK where one inch of snow seems to bring the entire infrastructure to a halt, we found this calmness impressive.
Japan suffers earthquakes regularly, some of them devastating, but a visit to Hiroshima's Peace Memorial Museum reminded us that Japan has also suffered from one of the world's most horrific man-made tragedies. Of its many exhibits the most moving were a pair of models of the city from above. One showed Hiroshima's buildings just before the atom bomb dropped on it on 6 August 1945; the other showed the city a few minutes afterwards.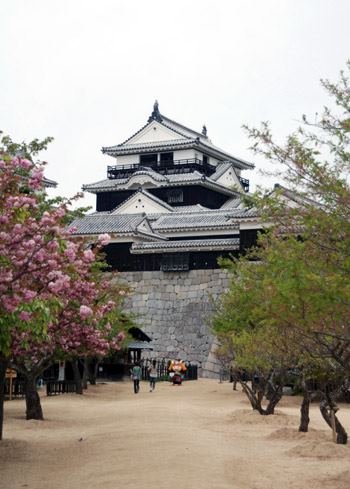 Mrs Tamura, our Hiroshima Welcome volunteer guide, had left us to form our own conclusions. 'My parents were Hiroshima survivors,' she said with a smile, as we took the ferry to Miyajima. 'We are very pleased to welcome you to Japan.' As we passed the wooden plaques of prayers in the Shinto shrine and the deer which roam free on Miyajima (they cannot be killed as they are viewed as messengers of the gods), we got the message: life goes on. We also visited Kitakyushu, the city which only escaped an atomic bomb by chance, because of cloudy conditions. It is now a world leading eco-city, promoting alternative energy sources and sustainable living.
Only in Kyoto did we come across solemn faces, not because of earthquakes and not at the city's temples but in a more recent creation: the International Manga Museum. Opened in late 2006, this includes over 30,000 examples of manga (comics, print cartoons and other items) and has already had over a million visitors. No wonder the teenagers in the museum had fierce concentration etched on their faces as they looked through some of the publications. That's a lot of reading to get through.
Travel to Japan: Is now the time to return?
March's earthquake is a national tragedy for Japan. However, it would be a shame if this became the country's lasting image as it is a beautiful place with so much to offer the visitor. Laura Morris, our Regional Manager for Japan, has just returned from a short but rewarding visit to the country. Here, she tells us about her latest trip, her first since March's devastating earthquake and tsunami.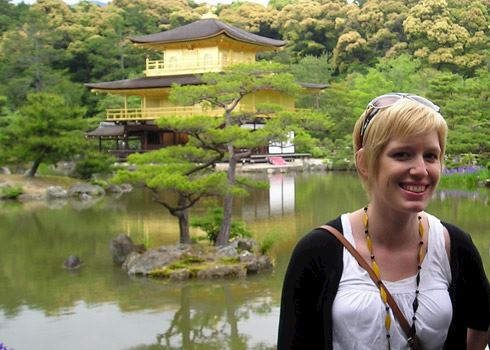 "Having been to Japan many times before, I was expecting it to feel different this time, given the circumstances. However, Tokyo, Kyoto and Hiroshima all felt very 'normal' and the Japanese people were as welcoming and friendly as ever. As usual, everything ran like clockwork and served to remind me how fun it is to travel in Japan.
It is important to remember that the area of the country affected by disaster is not a region popular with overseas visitors. A first time visitor to the country would not normally travel here and in 2010 we did not send anyone to the affected area.
All the places that you would normally expect to visit on a two to three week trip are very much open for business and have not been affected by the disaster.
Before the earthquake and tsunami, Japan was booming as a destination and we had seen quite an increased interest in travel here compared to last year. We have had several clients visit Japan in the last few months who have returned with glowing reports. The Japanese people will welcome you with open arms should you choose to visit. Their economy has obviously been badly hit by the earthquake and tsunami, so visitors are seen as a source of much-needed income, as well as a vote of confidence in Japan itself.
Normally at this time of year it's too late to book, but that isn't the case this year. Now is the perfect time to organise travel for October and November 2011 to see the stunning changing colours of the autumn leaves, or for spring next year to time your visit with the famed cherry blossoms."
Tailor-made holidays in Japan

To find out more about tailor-made holidays to Japan with Audley, visit the Japan section of our website, or speak to a Japan specialist directly on 01993 838 210.

View our Japan holidays