We want to go to Thailand in January but we are unsure which part to visit. We enjoy beach vacations away from commercial areas and as we're in our 50s, we don't want clubs, etc. I liked the look of Krabi and have been recommended Koh Samui. We have never been to Asia and want to go somewhere beautiful and experience Thai culture although we don't mind a two centre vacation. Finally, we do like our comforts but do not have a big budget.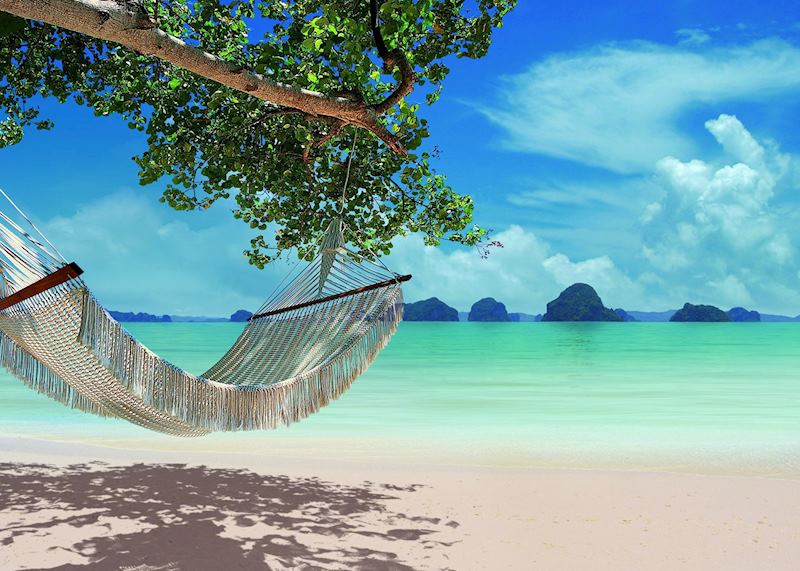 Answer
Dear Susan
Thank you for your enquiry regarding a proposed tour of Thailand.
In January you will find that the weather throughout most of the country will be hot, dry and sunny. However, you may experience the odd end of season monsoon shower on the east coast (Koh Samui for example) and in the far north it will be fresh in the mornings. Otherwise, hot, dry and sunny throughout.
In terms of a good beach location: to go to Krabi is indeed a beautiful spot and considerably less commercial and touristy than Phuket or some places on Koh Samui. However, you need to avoid Ao Nang, the main strip in Krabi where you get quite a few tourists.
Another beautiful place to consider would be Khao Lak, where you have some great beach properties in secluded spots, lovely countryside and are right on the doorstep of a stunning national park, Khao Sok.
You mention you would be happy looking at a two centre trip — what did you have in mind for the second part? You can either explore Bangkok, which is a fascinating city, or if you prefer to avoid cities, head up to the north to see the Golden Triangle area. This is an area of wonderful natural beauty, great for hill tribes, river journeys and elephants. There are of course plenty of other options to consider in Thailand.
If you would like me to put together a proposal itinerary for you, please do get in touch. Itinerary prices vary enormously, depending on when you travel, where you stay and how much you do when you are there, but they start from around £2.2k per person and go up and up until you say stop.
Even if you just have a few preliminary questions it would be lovely to hear from you.
- Answered by Mark Hotham
Further Reading