When it comes to Africa's animal hotspots, Namibia is often overlooked — branded a 'scenery' rather than a 'wildlife' destination. But not only does it offer game in great numbers, it also has some truly unique species. Here's our nature lovers' guide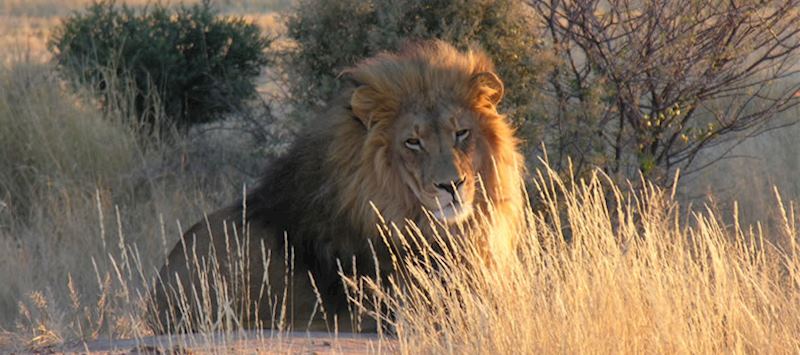 For seals, pelicans & flamingos head to Swakopmund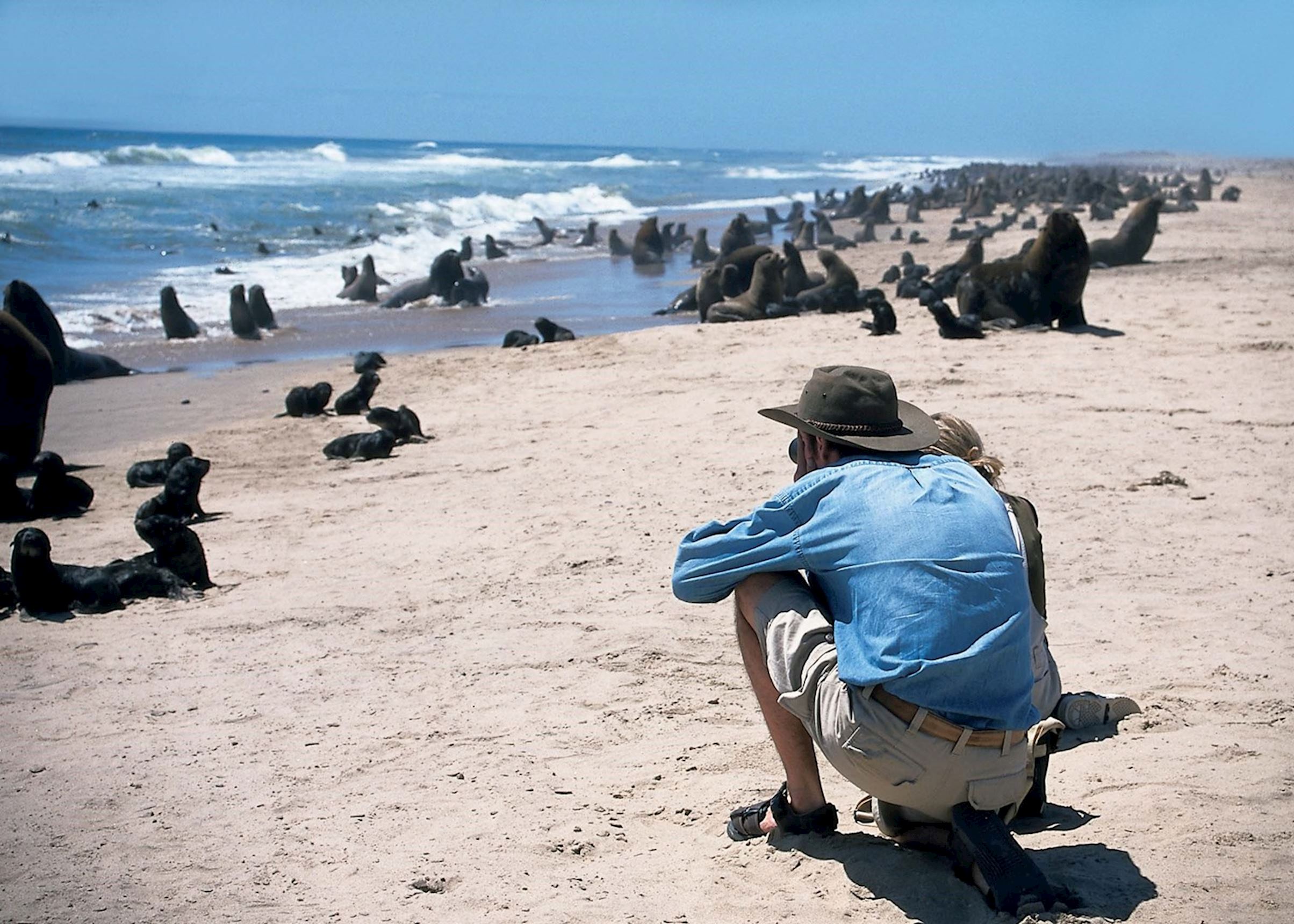 Namibia's coast does not have tropical palm-fringed beaches, rather wild Atlantic windswept ones with crashing waves. While not suitable for sunbathing the dramatic Swakopmund coast is alive with wildlife. Walking along the remoter beaches you'll find whale bones, fish carcasses and paw prints of jackals and hyenas that trot these shores looking for scraps. Take a trip to Walvis Bay to see hundreds of greater and lesser flamingos or a boat trip out of the harbour to see heavyside and bottlenose dolphins as well as petrels and oystercatchers. Pelicans soar over the sand dunes to the sea and cormorants are seen in large groups by the water. Two of the most exciting locations on the coast are Pelican Point, home to a 300 strong Cape fur seal colony and Cape Cross, home to a colony of 250,000+ seals, you can smell them from about 5 km (3 miles) away.
Our favourite lodge
Sandfield Guesthouse, Swakopmund
While you're there
Take in the sight of the hundred-strong colony of Cape fur seals during a half day kayak trip to Pelican Point.
---
For ostrich, klipspringer & hyena head to the NamibRand Nature Reserve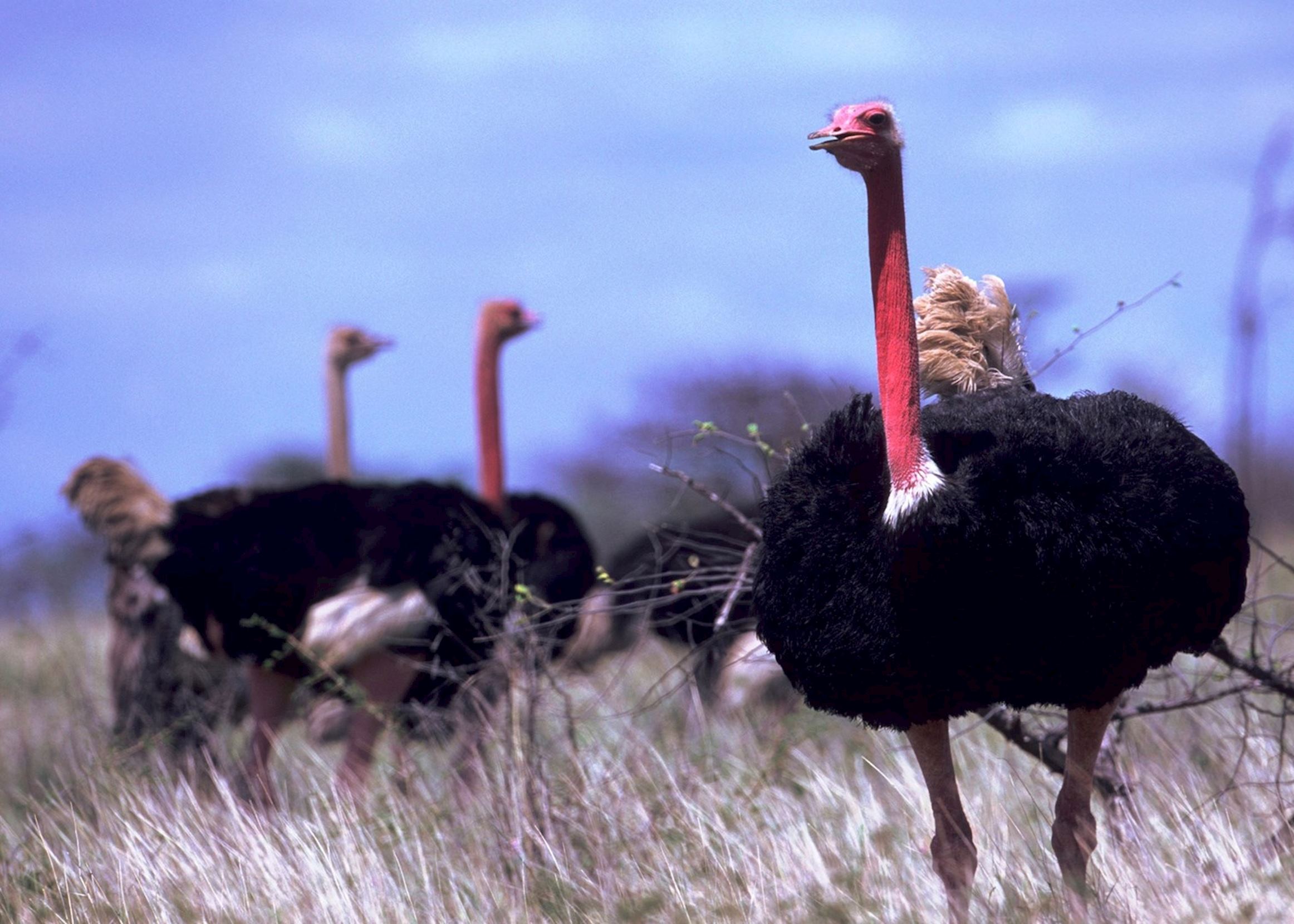 The NamibRand Nature Reserve is a beautiful fence-free wilderness of vegetated dunes, granite outcrops and sandy plains in south western Namibia. At first glance you may think there is little game here, but on a scenic drive your guide will be able to point out ostrich, gemsbok, springbok and hartebeest on the plains, and klipspringer, kudu, dassies and baboons roaming around the rocky outcrops. Get out of your open 4x4 and walk across the low dunes to see how busy it is. Many tracks criss-cross the sand: you may spot paw prints of leopard, jackal, genets, Cape foxes and wildcats as well as many beetle and bird tracks. And if you want a more widescreen view of the fascinating desert-adapted wildlife from the air, a balloon flight is an option.
Our favourite lodge
Wolwedans Dune Camp, NamibRand Nature Reserve
While you're there
Try sky-gazing — the NamibRand has some of the world's darkest skies, with zero light pollution. Sleep on a dune under the stars and wake early to watch the sun rise over the desert.
---

---
For gemsbok & tok-tokkie beetles head into Sossusvlei
While game in the desert is far from dense, it displays some amazing adaptations. The gemsbok, for instance, has unique capillaries in its nose that cool its blood before it reaches its brain. Look out for these creatures posing dramatically against the dunes. Also, take a walk to look for the tracks of the tok-tokkie beetle in the sand. This cleverly adapted insect climbs to the tops of dunes every morning and tips up in a unique 'headstand' to catch fog on its shell, which then condenses and runs down a groove to its mouth. If you look really carefully you may also spot jackal, Cape fox, geckos, lizards and chameleons and, if you are very quick, a sidewinder snake.
Our favourite lodge
Desert Homestead, Sesriem
While you're there
Go sand-strolling — climb the highest dunes in the world to photograph the rippling ochre sand sea.
---
For desert adapted elephant head to Damaraland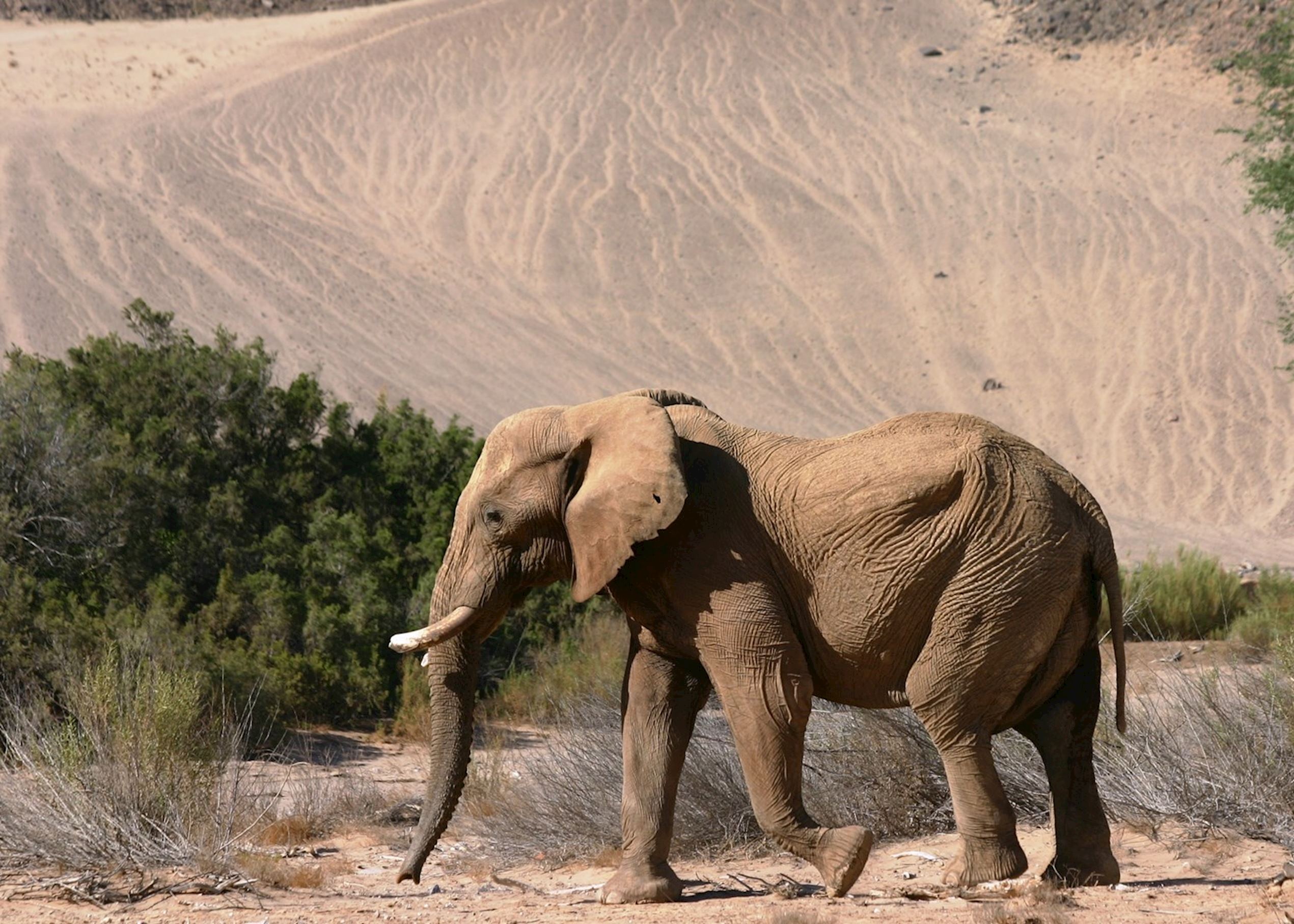 Namibia is famous for its desert-adapted elephant that live wild across Damaraland and the Kaokoveld in the northwest. These remarkable herdstrek across arid landscapes to small waterholes that they have somehow remembered for centuries. They are frequently found roaming through the dry riverbeds, stripping the trees of bark and leaves. A number of lodges in the area are excellent at locating the elephant, which can be spotted and photographed from open 4x4s. As well as elephant it's also possible to see Hartmann's mountain zebra, gemsbok, springbok and giraffe, all thriving in this harsh environment.
Our favourite lodge
Camp Kipwe, southern Damaraland
While you're there
Visit Twyfelfontein — where over 1,000 ancient rock engravings and paintings can be found.
---
For big game in large numbers head to Etosha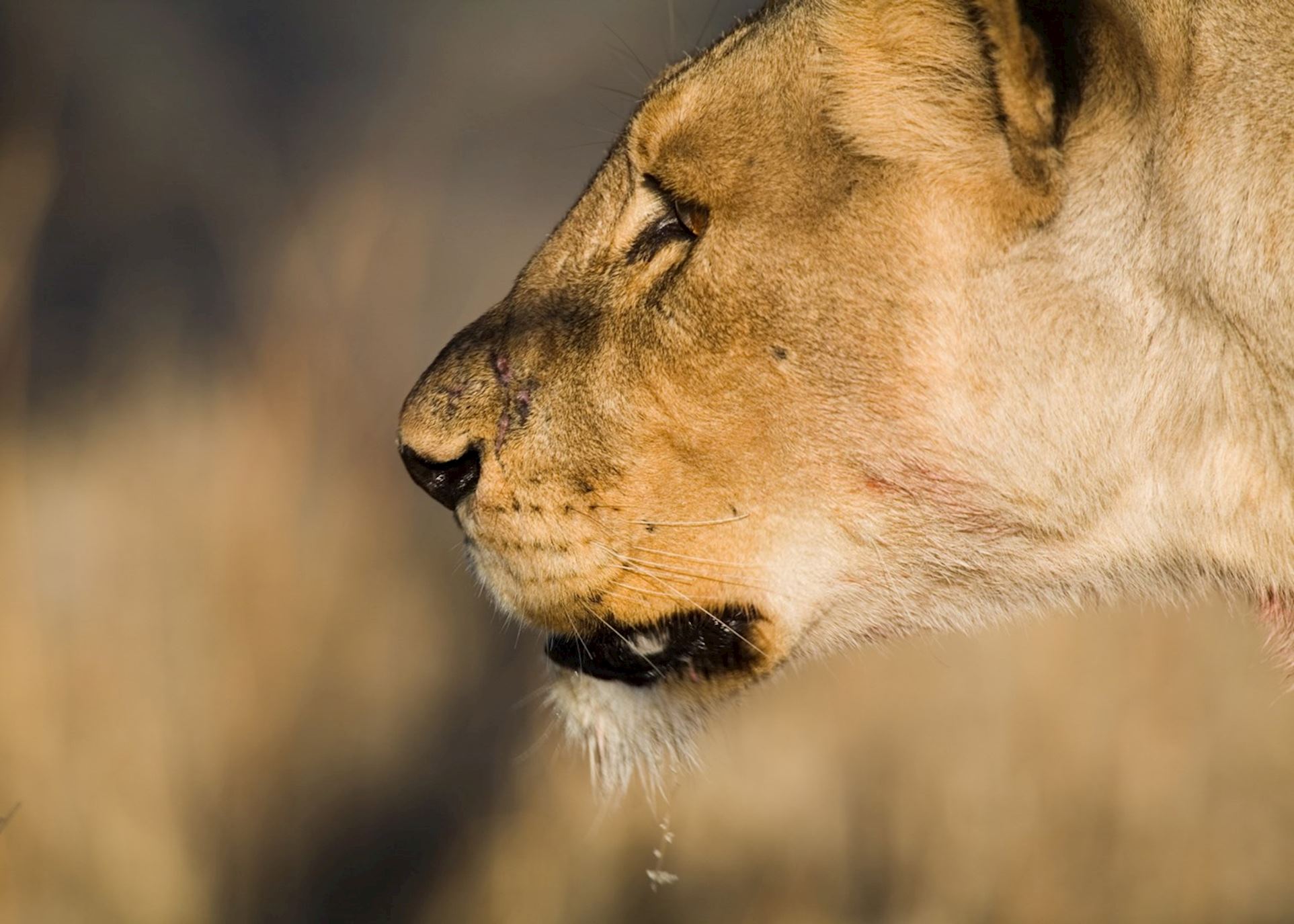 Etosha National Park is where you'll find Namibia's greatest game densities. The wildlife viewing here — done by self-driving around the well-marked loop roads — is as good as anywhere in Africa. The park's particularly good for cats, including leopard, lion and cheetah, often to be found on the fringes of the great Etosha salt pan. As well as fine felines, you can expect to see elephant, rhino, giraffe, kudu, zebra, gemsbok and more. At night, sitting around one of the floodlit waterholes at the rest camps, you can often see black and white rhino, as well as herd upon herd of elephant.
Our favourite lodge
Okaukuejo Rest Camp, southern Etosha
While you're there
After dinner, take a cold beer or glass of wine to a waterhole, to sit and watch as all the game also comes to have a drink.
---
For black rhinos head to Northern Damaraland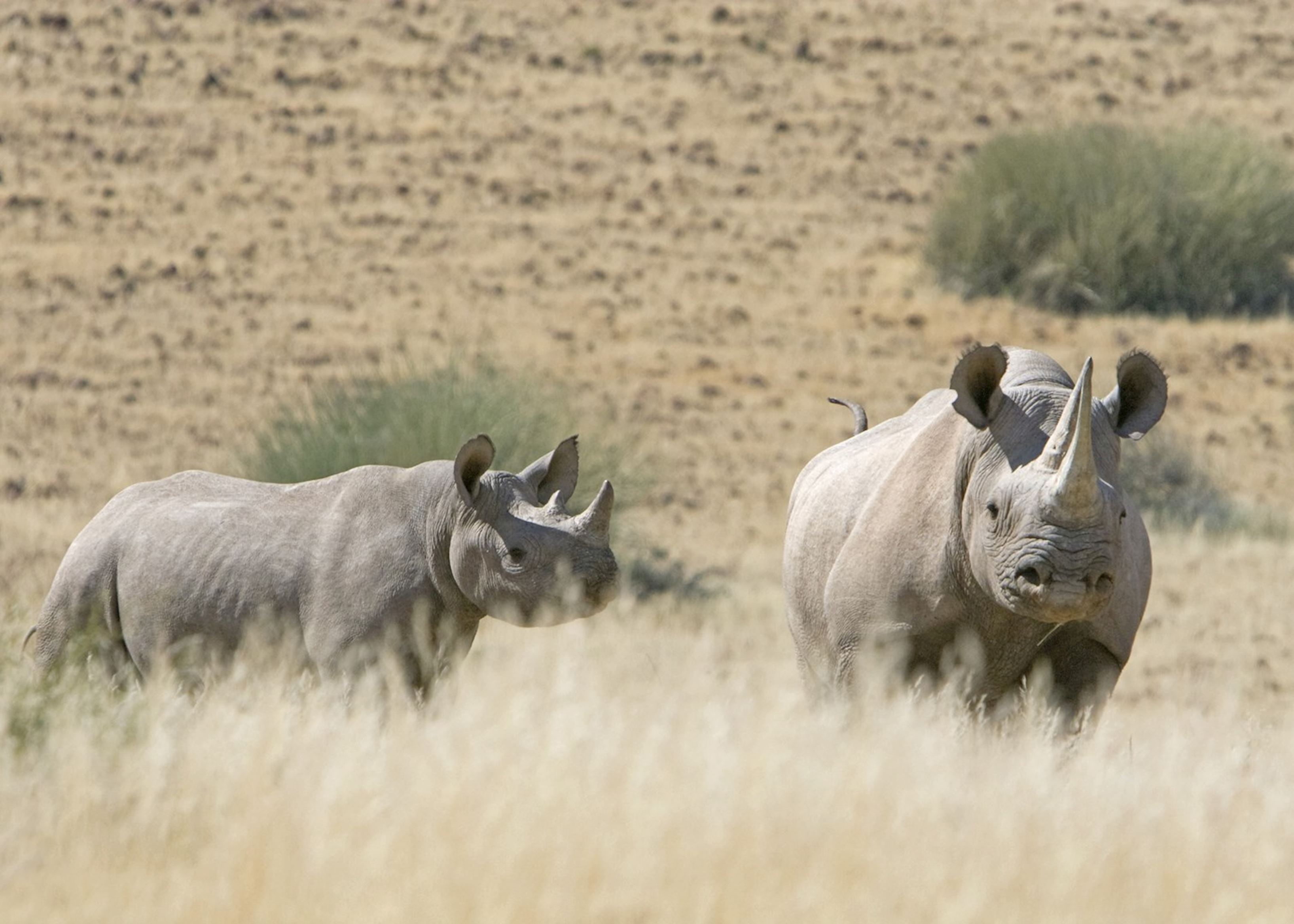 Northern Damaraland is home to endangered black rhino. While totally wild, they are monitored and protected by the Save the Rhino Trust, which has a research station here. Guests at Desert Rhino Camp can head out with a guide each morning to find rhino, which can be tracked in open 4x4s; those who want to can approach on foot. Crouching low behind a euphorbia bush watching a mother and calf is unforgettable. As well as rhino, the area is home to mountain zebra, gemsbok, springbok, desert-adapted elephant, hyena and even rare glimpses of lion, leopard and cheetah.
Our favourite lodge
While you're there
Head out on a walking safari — to appreciate all the smaller wildlife you find in the desert.
---
For crocodile, hippo & water birds head to the Caprivi Strip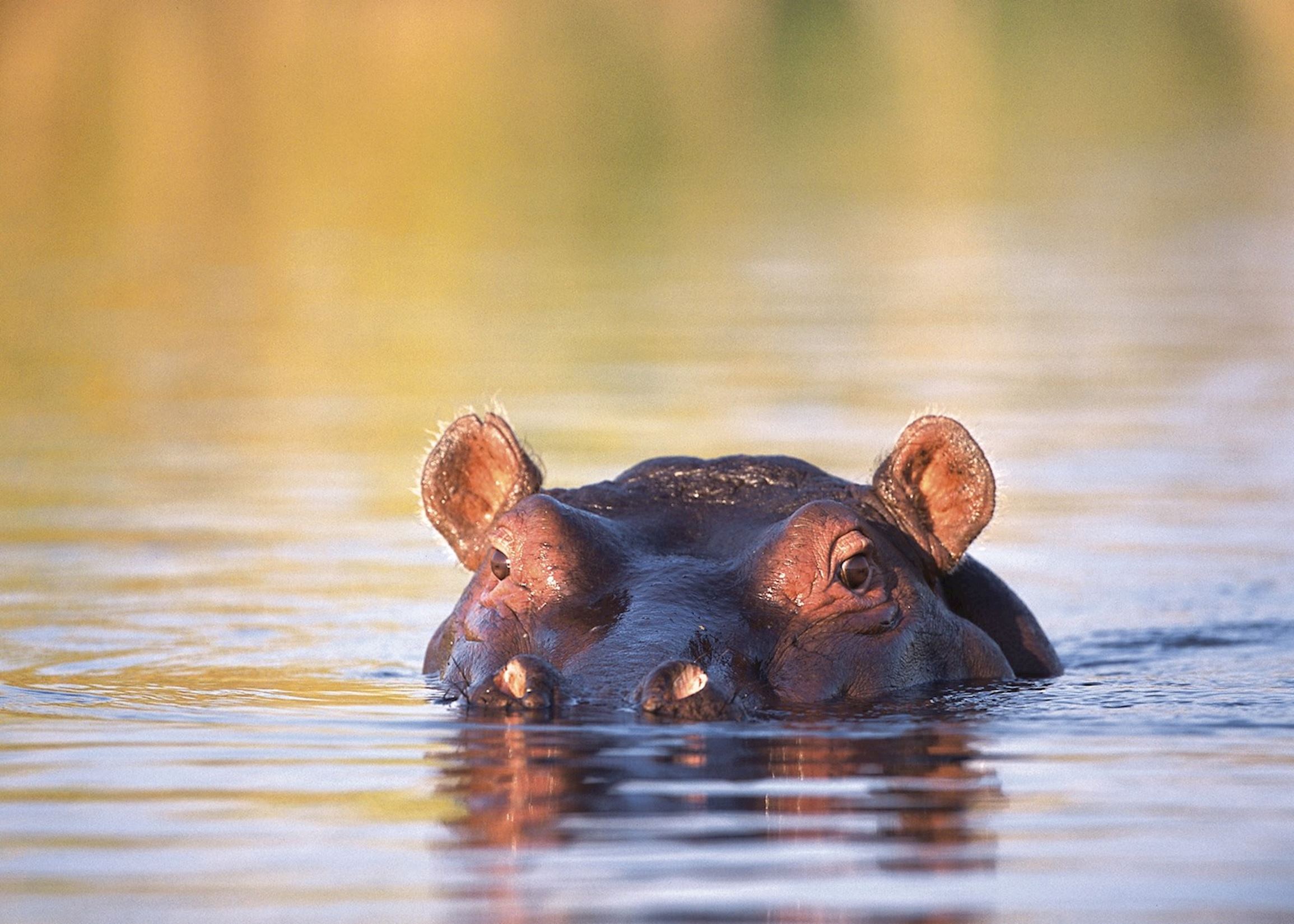 Full of lush floodplains and waterways, the Caprivi Strip is quite unlike the rest of Namibia. The Mudumu National Park is superb for buffalo as well as elephant, lion and leopard; river trips reveal hippos and crocs. Floating down papyrus-lined channels you'll see waterbirds: pied kingfishers, African jacanas and more. Saddlebilled storks and fish eagles are spotted on the floodplains.
While you're there
Take to a mokoro (dug-out canoe) — float on the backwaters of the Okavango River amid waterlilies and tiny silver squeaker fish.
---
For cheetah head to the Central Highlands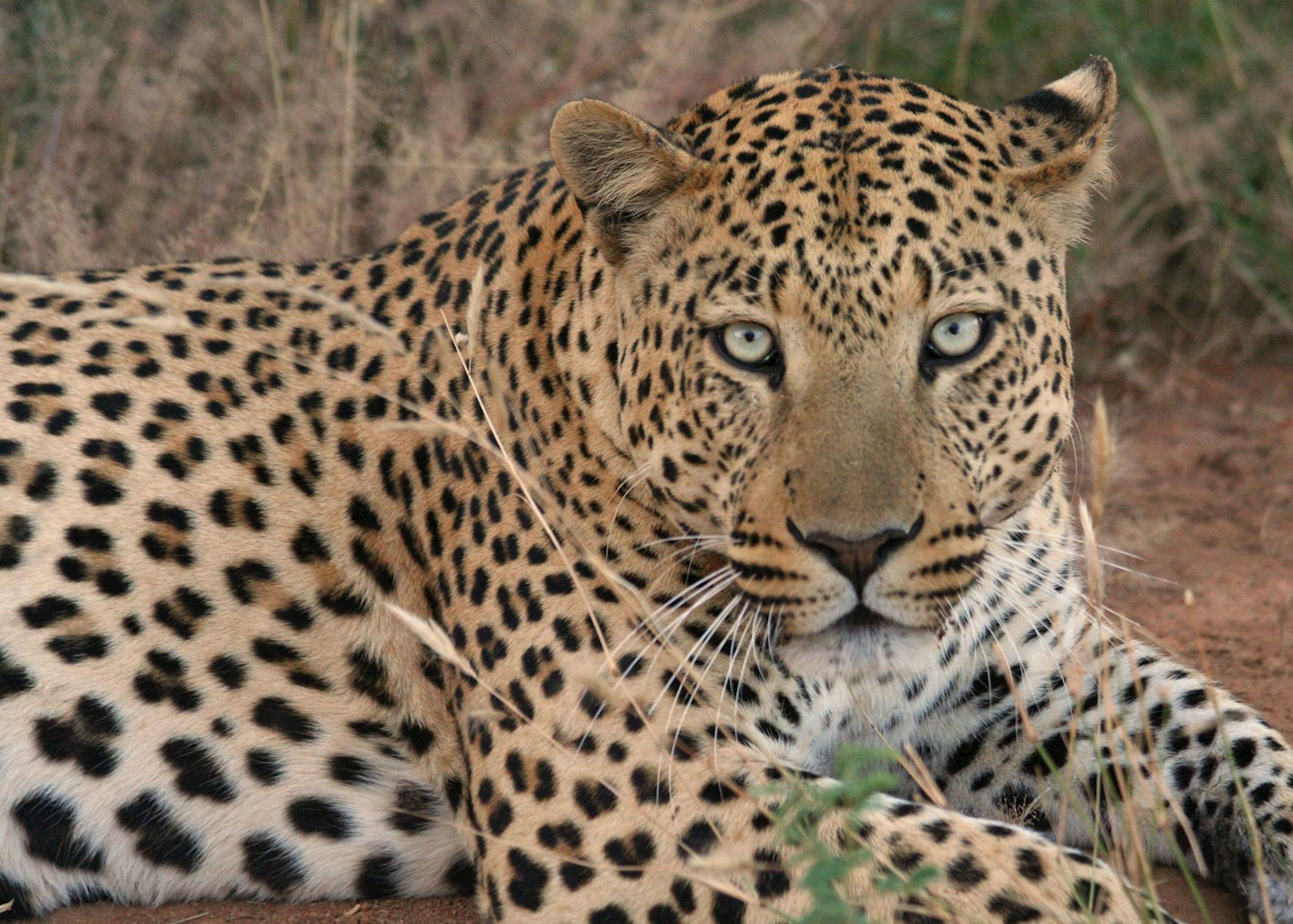 Namibia has Africa's highest cheetah population, roughly 25% of the world's population. Okonjima, in Namibia's Central Highlands, is one of the best places to see them. This lodge (which has a more luxurious bush camp off the main one) is home to the AfriCat Foundation, a non-profit organisation dedicated to cheetah conservation. Guests can learn about its work, as well as seeing the animals at very close quarters.
Our favourite lodge
While you're there
Go shopping — head to the wood carvers' market at Okahandja to try your hand at bartering.
Find out more about tailor-made holidays to Namibia
Namibia is a country of deserts, dunes, canyons and hundreds of miles of deserted coastline. It's most famous for places like Etosha National Park and the Skeleton Coast.