Japan and China specialist Shannon Yates, from our US office, captures traditional Japan at its most serene, from girls dressing up in kimonos to dining in an izakaya in Tokyo.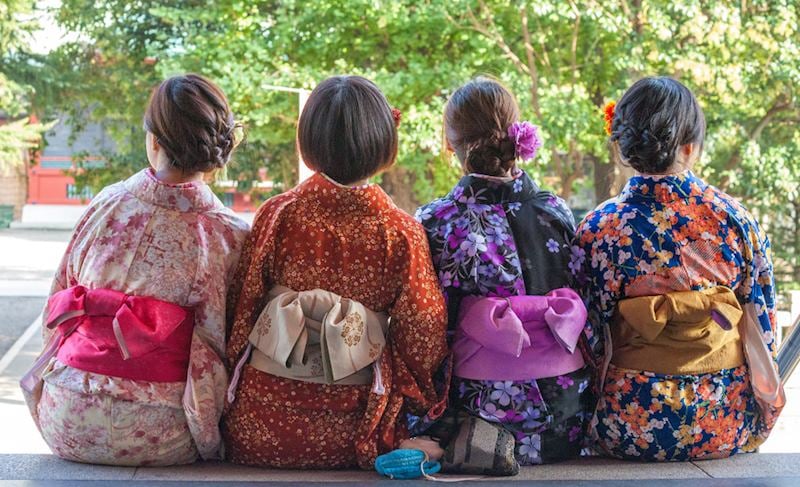 Ladies in kimonos
It is quite common to see Japan's youth embracing Japanese tradition, especially when it comes to the kimono. Here are four young women resting their feet after spending the afternoon touring Senso-ji Temple in Asakusa, one of Tokyo's many neighbourhoods. It has become quite popular to rent a kimono for a day or night out. The price of a kimono varies depending on fabric and design but they can cost millions of yen if they are made of luxury silk and have intricate embroidery or yuzen designs. In the evenings you will see groups of young women fully dressed in traditional kimono waiting for a train in the subway stations of Japan's major cities.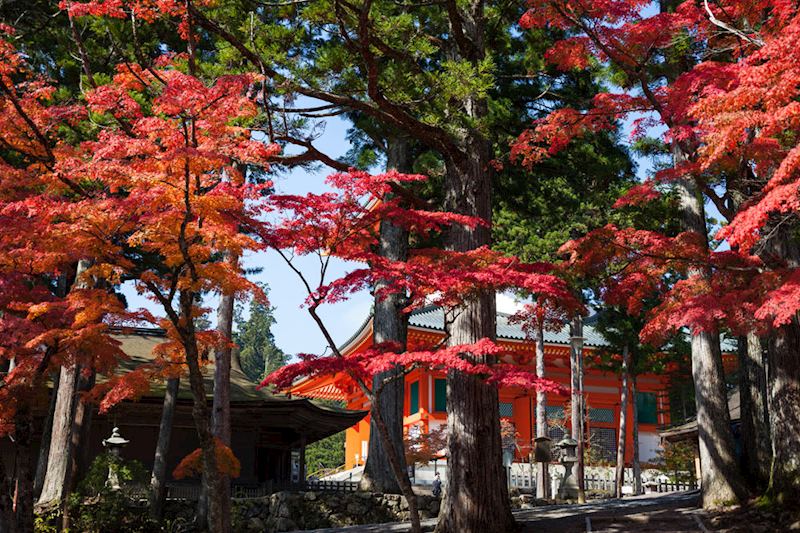 Mount Koya autumn colours
About two and a half hours south of Kyoto, nestled at the top of a mountain, is the lovely town of Koya-san. This small town is the birthplace of the Shingon sect of Buddhism and is known for its shukubo, monasteries that also provide overnight lodging. A shukubo is much like a ryokan in that your room is often a simple tatami mat with futon bedding. Meals are provided by the monks and are amazing displays of vegetarian kaiseki cuisine. In the mornings you can rise early and join the monks in their daily prayer. This image was taken on a bright November day where the autumn foliage and the Konpon Daito Pagoda provide endless beauty.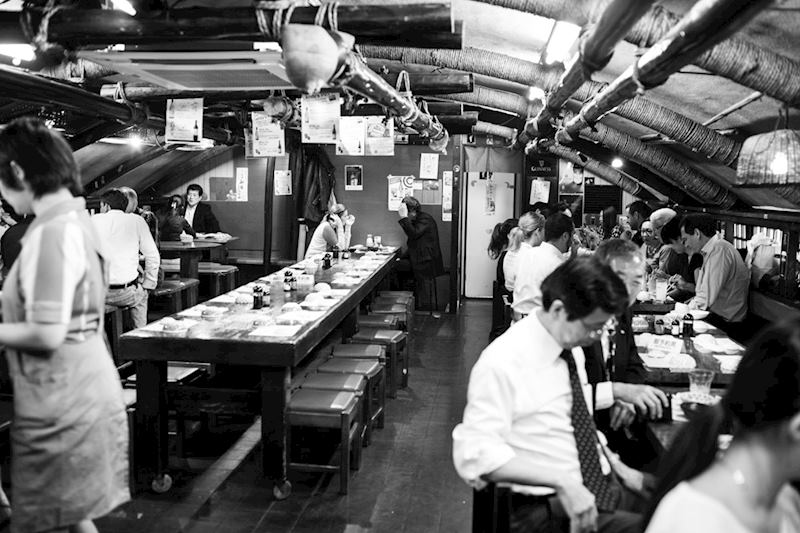 Andy's restaurant, Tokyo
Nestled under the train tracks in central Tokyo is where you may indeed have your best meal in all of Japan. Andy's is a gem of an izakaya, serving fresh fish sourced daily from Tsukiji market. There are many compelling reasons to travel to this beautiful country and food is one of them. An izakaya is a casual establishment usually marked with a red lantern, where people meet for a drink and a shared meal. Raw fish is the menu item most associated with traditional Japanese food but in reality, Japanese cuisine varies widely and includes all sorts of cooked meat as well as raw fish.