Fancy summiting a whole continent? James Down helps you get to the top of Africa's highest mountain.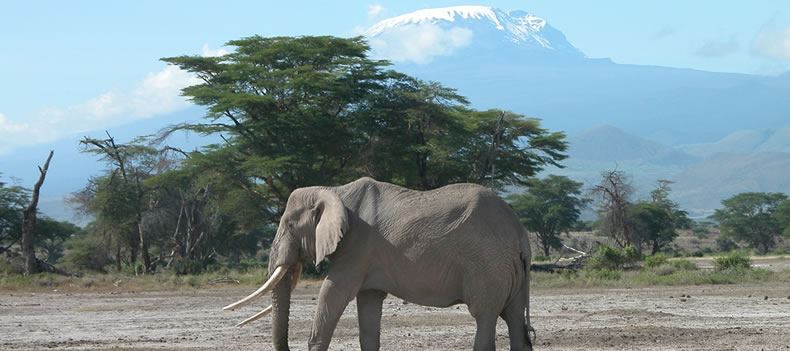 Rising from the dusty savannah plains of Northern Tanzania, Mount Kilimanjaro is Africa's highest peak standing at 5,859 metres above sea level (19,341 ft).
Intrepid travellers can attempt to conquer the highest summit of Africa on a trek that takes anything from six to eleven days, an adventure that does not require any technical climbing unlike the other highest summits in each of the other continents.
The difficulty with the trek lies in the rapid altitude gain, so the longer spent on the mountain acclimatising, the better the chances of reaching Uhuru Peak, the highest point on Kibo's crater rim. There are five different ecosystems that make up the massif, from the moss-covered forest on the lower slopes to the alpine desert and glaciers higher up.
Early explorers couldn't believe their eyes when they first glimpsed the snow-capped peak so close to the equator, thinking it a mirage until they investigated more closely.
Of course, you don't have to trek Kilimanjaro to admire its beauty. Visitors to Amboseli National Park and the Chyulu Hills in Kenya can enjoy spectacular views of the mountain — these are where many of the classic postcard photographs are taken.
Safari-goers in Northern Tanzania can often enjoy aerial views from their plane, as well as from the coffee-town of Arusha, the jumping-off point for safaris in the Serengeti and Ngorongoro Crater.
Did you know?
Kilimanjaro is one of the largest volcanoes in the world and is also the world's tallest freestanding mountain
The summit, Uhuru, means "Freedom" in the local Kiswahili language
If flying from Nairobi into Kilimanjaro airport, sit on the left side of the plane for views of the mountain
Further reading