Namibia offers desert scenery, big game, some wonderful accommodation options as well as plenty of activities to enjoy. An extensive and well maintained road network also makes self-driving a popular option here. It is why Namibia is a favourite with both Audley specialists and clients alike.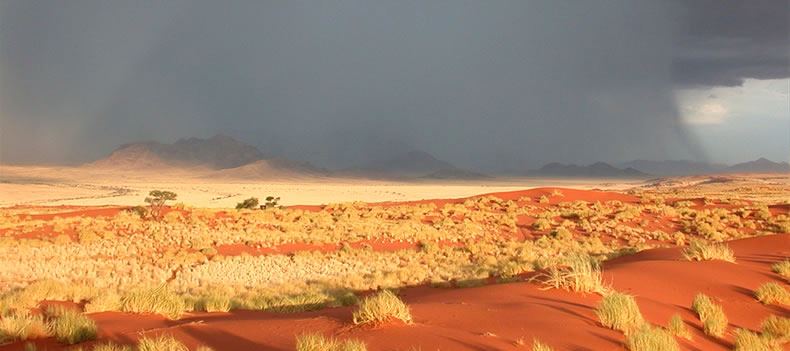 Last month Namibia was voted the 'top country' by the readers of Wanderlust Magazine. It is the second time in three years that the country has won this coveted award but this is not really a surprise to those who have had actually been there (it had a 97% satisfaction rating from visiting Wanderlust readers). Audley's Namibia specialists have of course all been there, most several times, so here they explain what makes the country so special to them.
Caprivi Strip
Tucked away at the top of Namibia lies a strip of land of stark contrast to the rest of Namibia. You won't find any dunes or desert here, and may be forgiven for thinking you have taken a wrong turn into the lush delta of Botswana or the wild forests of Angola. This uncut diamond in Namibia's treasure chest of jewels is known as the Caprivi Strip.
For those in search of birds, over 450 species have been recorded in the Caprivi alone. The verdant environment is fuelled by the Kavango, Kwando and Zambezi Rivers, which attracts some of the most sought after bird species such as the Slaty Egret and Coppery-tailed Coucal that normally would only be found in neighbouring Botswana. However it is not only birds that attract visitors to the Caprivi. Elephant, lion, leopard and buffalo to name a few reside in the numerous national parks within the strip so game viewing here can be fantastic too and often without the crowds that are sometimes found in other areas.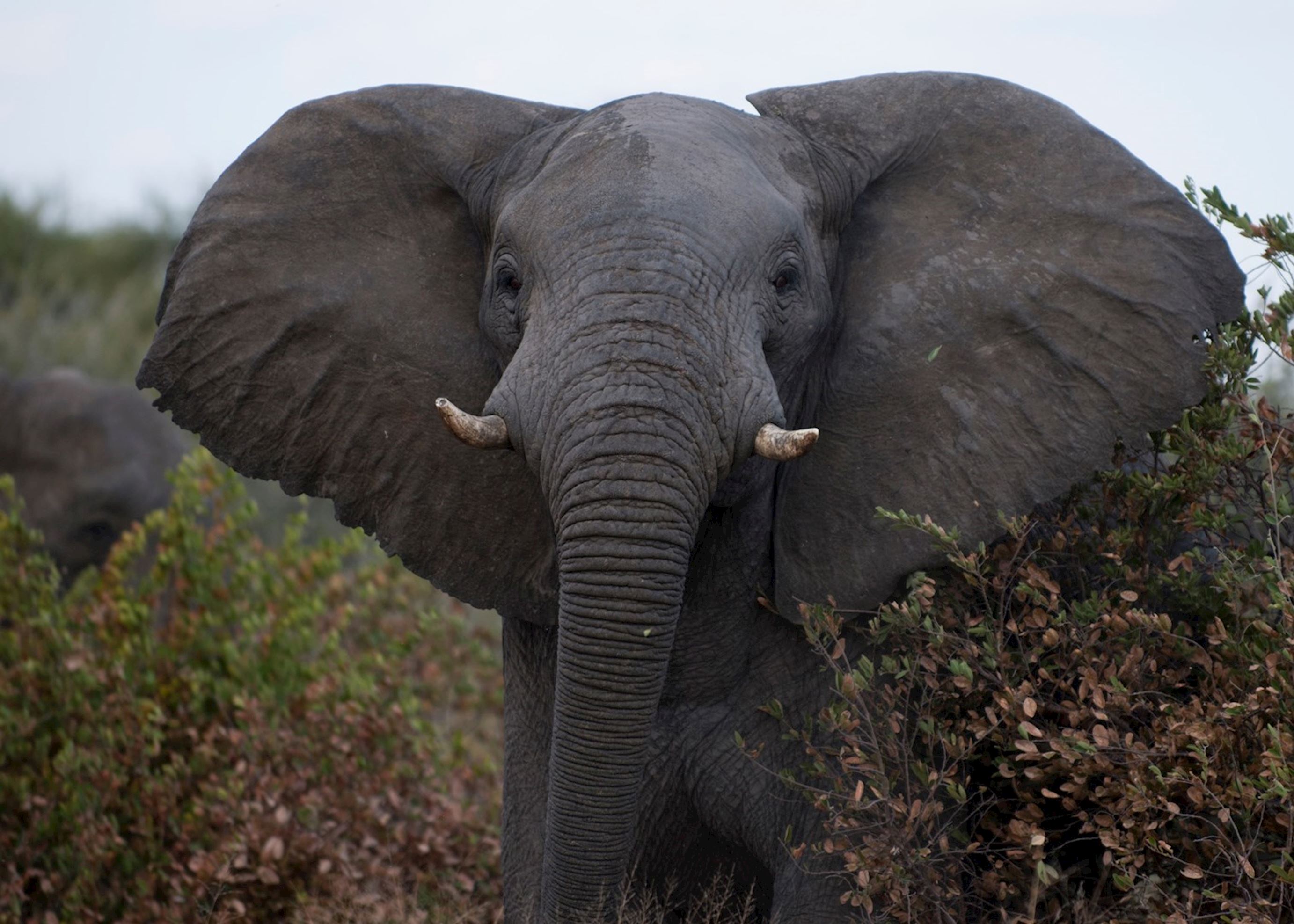 Two remarkable properties that stand head and shoulders above others are Riverdance Lodge and Nkasa Lupala. Both properties offer a warm, welcoming experience and combine perfectly with one another. Boat trips, game drives and an insight into the local culture are just some of the activities on offer. I recommend combining them both en route to the majestic Victoria Falls for the ultimate African adventure.
Erongo Wilderness
The Erongo Wilderness is located north east of Swakopmund and west of Omaruru and is one of the most dramatic, yet overlooked regions in Namibia. Set within an ancient volcanic crater it is characterised by huge granite boulders and dispersed woodland. The scenery is the main highlight here making it a hiker's paradise. With many great walking trails, most of which finish high up on one of the many Kopjes, it is an ideal place to watch the sun go down and see the changing shadows sweep across this rugged landscape.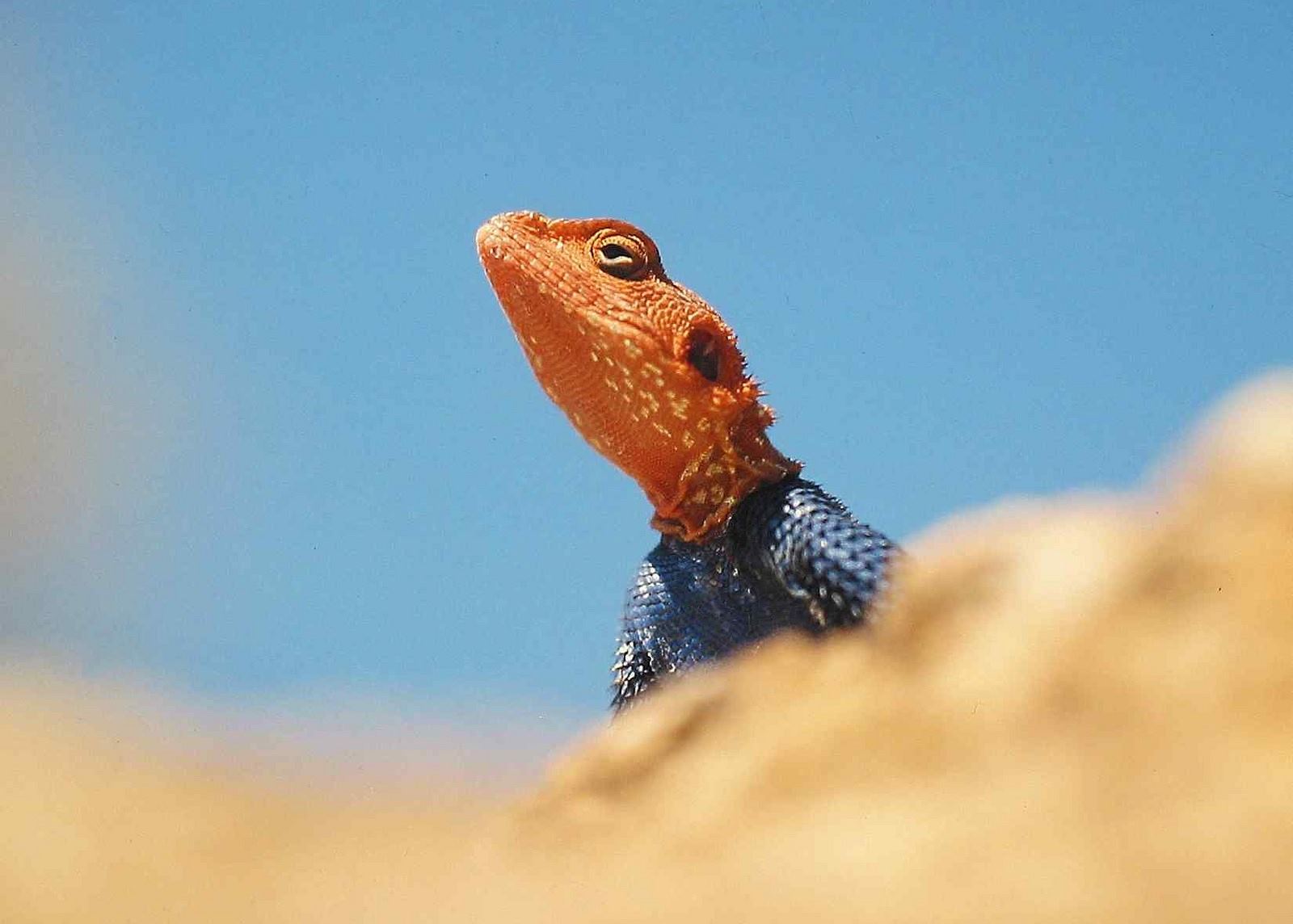 You shouldn't come here expecting to see 'big game', but the Erongo Wilderness is an excellent place to search for the elusive 'little five' — the leopard tortoise, the elephant shrew, the rhinoceros beetle, the buffalo weaver and the ant lion. Add that to an abundance of plants, trees, insects and reptiles, the Erongo Wilderness can be an exciting destination for nature lovers.
You should stay at Erongo Wilderness Lodge if you want access to the best walking trails.
NamibRand
Visiting the NamibRand offers a tantalising glimpse back in time — which is hardly surprising when you consider you are travelling across the world's oldest desert. This area is accessible by light aircraft or driving, and both options allow you to see the transition in scenery through stunning mountain passes on the way. If you are self-driving, be sure to take your time and enjoy the ever changing views.
The famous dunes at Sossusvlei are under an hour away, but here the windswept dunes are juxtaposed with their petrified neighbours, giving the entire area a timeless outlook. This area is still something of a hidden gem and provides a chance to experience true remoteness in a beautiful location.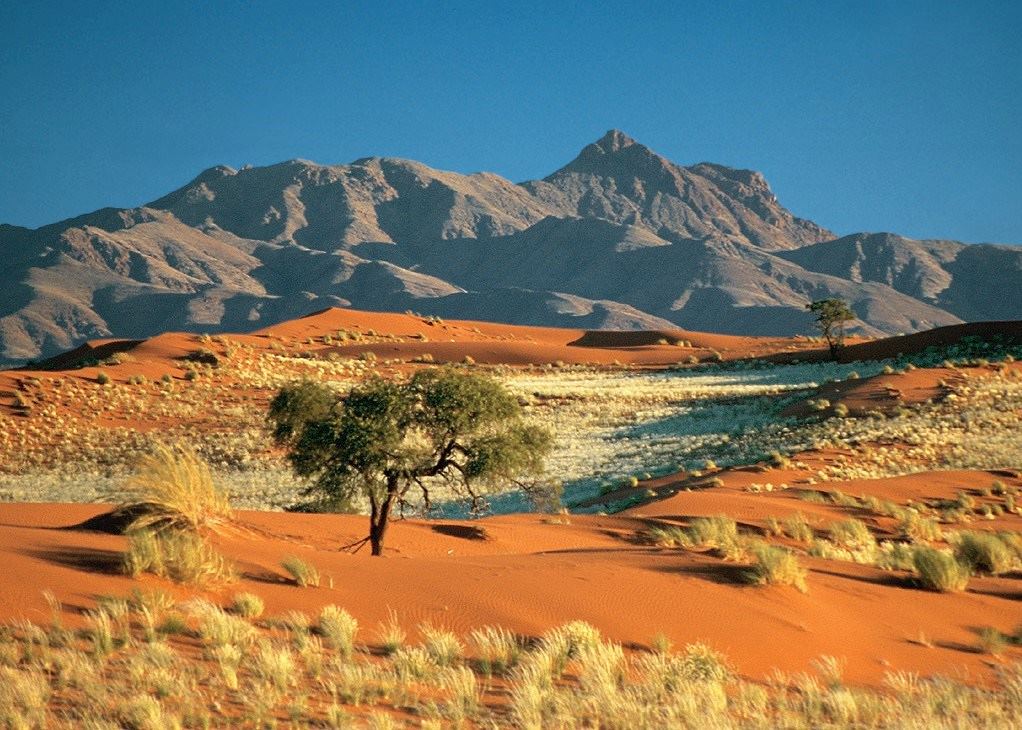 Activities tend to focus on exploration, with walks and scenic drives providing a great way to find out more about the area with informative guides. This will provide an insight to the numerous animals and plants, and the adaptations many have adopted to survive in this harsh environment. In fact wildlife is surprisingly prolific in the area, with big game such as zebra and oryx making frequent appearances, together with smaller species like chameleons that call the desert their home.
One unique way to see the best of this area is to explore on an overnight walking safari — an alternative to the beautiful positioned lodges in the area. Walking at a relaxed pace during the day, with your bedding and meals set up for you and discussing what you have seen during the day over a roaring campfire, will provide memories that will never be forgotten. Due to the unspoilt and distant location this is one of the prime places in the world to view the night sky. Accordingly you even have the option of having your bed set up under the stars to maximise this experience.
Skeleton Coast
The Skeleton Coast is considered by many to be not only one of the finest areas in Namibia but also the whole of Africa. This remote coastline contains numerous shipwrecks being slowly broken apart by the waves, dramatic sand dunes tumbling down into the sea and some of the largest populations of seals in Africa.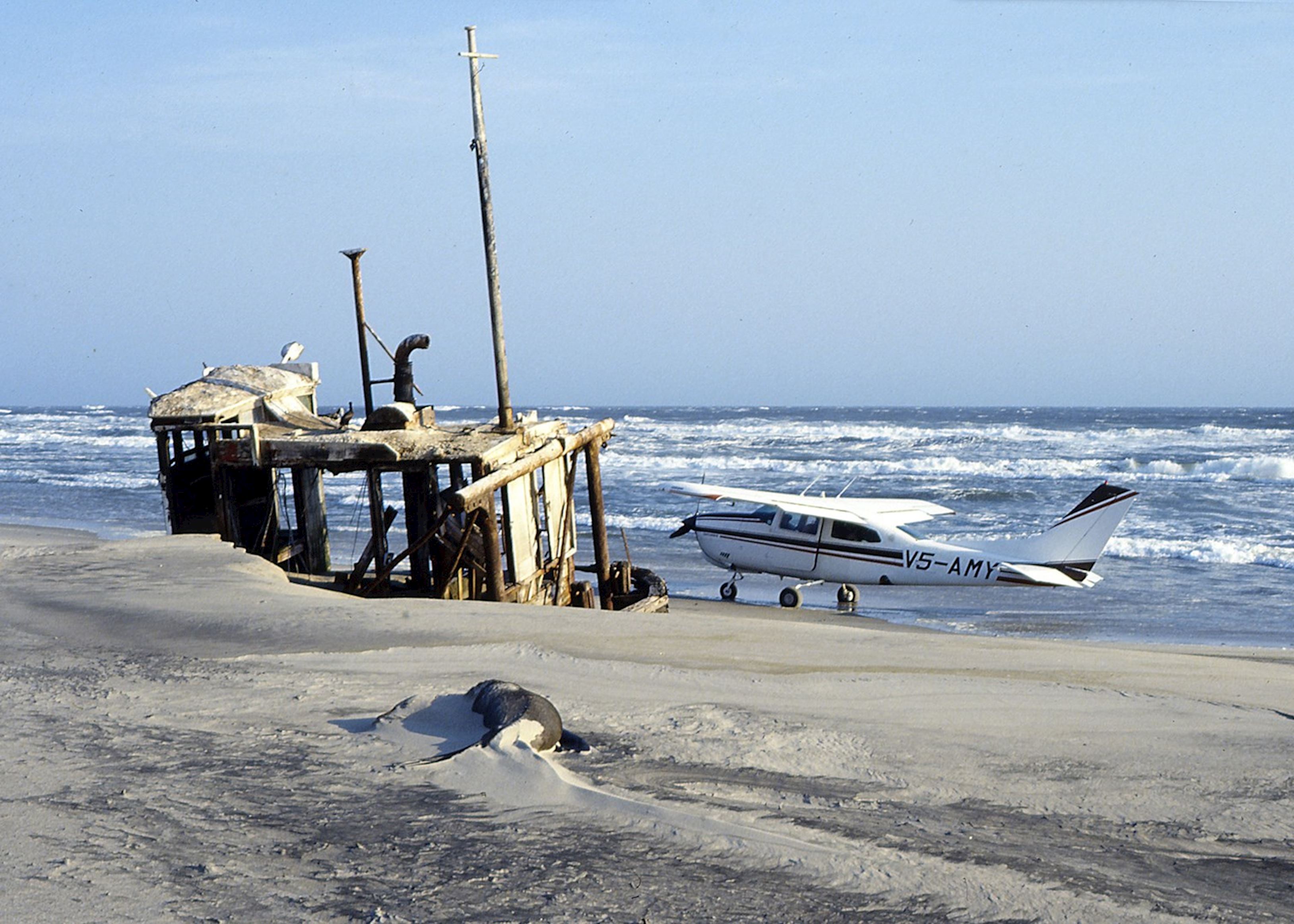 The best way to view this region is from the air and flying with Schoemans is a fabulous experience. On a four day trip we traversed the whole coast flying low over dramatic rock formations and landing on remote airstrips where you won't see another soul. Remarkably, desert adapted elephants and rhinos survive here proving the versatility of this species and you will also visit Himba communities scarcely touched by the outside world. The trip ends at Serra Caféma on the Angolan border where the Kunene River cuts through this arid region providing a lush contrast to the desert.
Damaraland
Damaraland's arid red rocky desert-like scenery takes on a different colour as the day ticks by and is simply stunning. In parts it reminds me of a road trip I once did in the US states of Arizona, Nevada and Utah, but with even more of a wow factor.
Wildlife such as desert adapted elephant and black rhino roam among this beautiful background, and geologists will be interested to see unusual rock formations such as the organ pipes alongside petrified forests. Interesting ancient rock art can also be seen dating back as long ago as 6,000 years.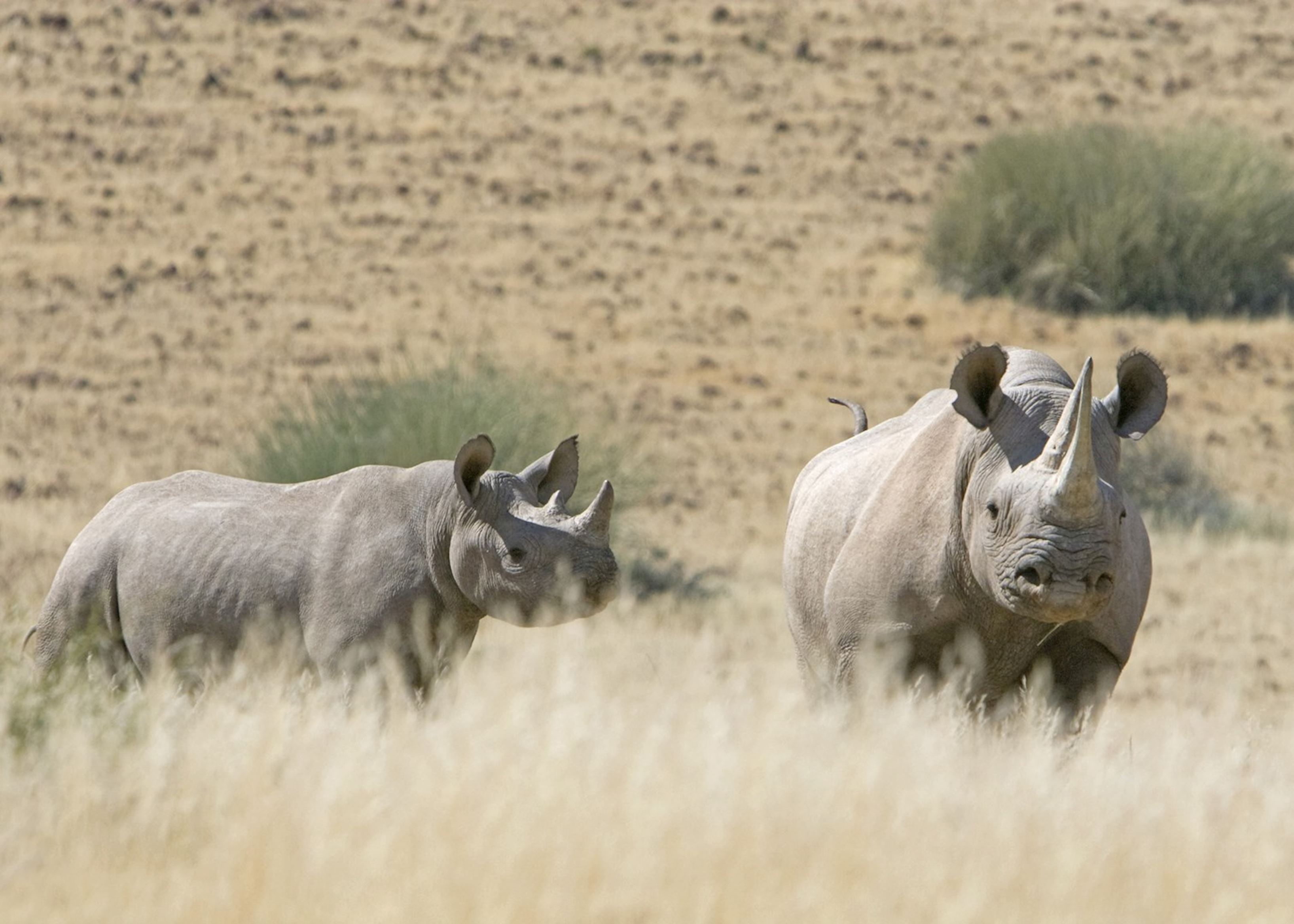 There are some fantastic places to stay in Damaraland with fabulous views of the surrounding landscape. Whether you are tracking elephants or rhino, or sitting back with a large gin and tonic and taking in the beauty of this region, Damaraland will not disappoint.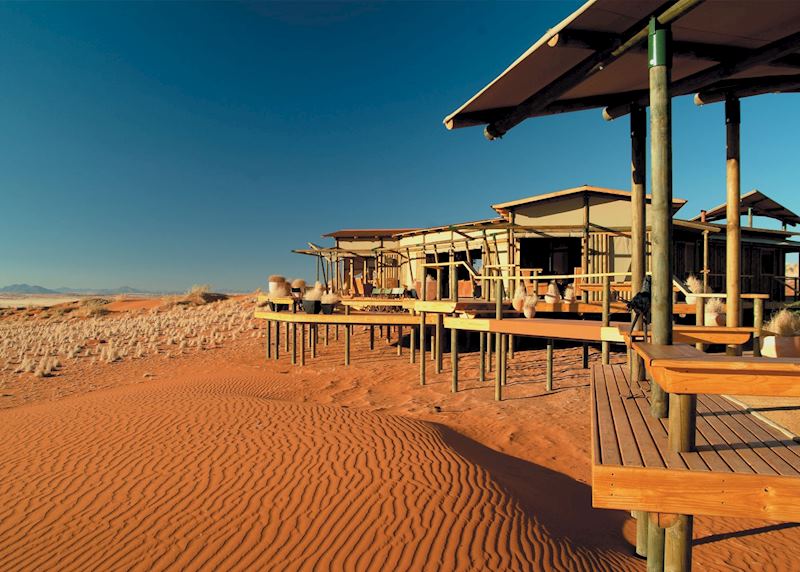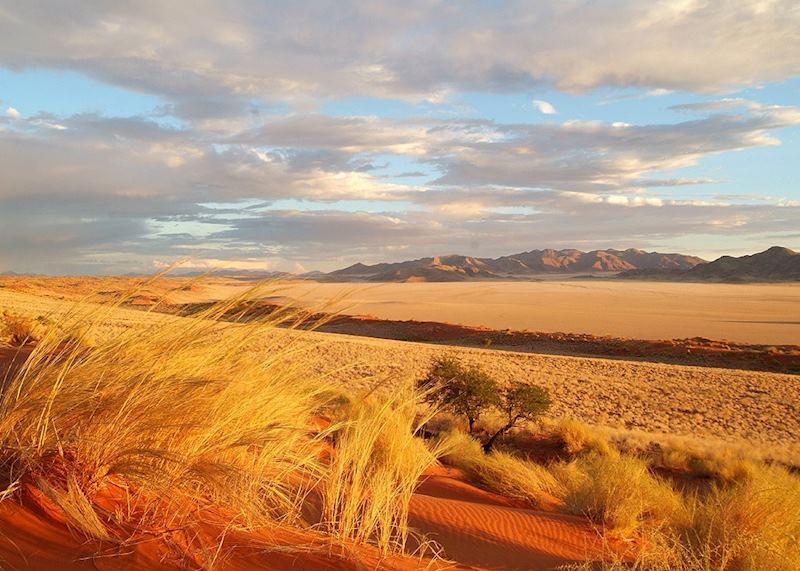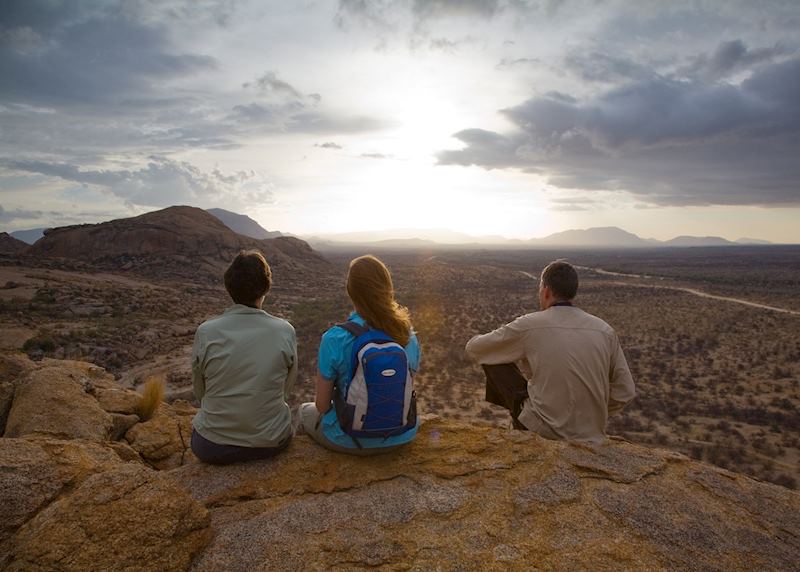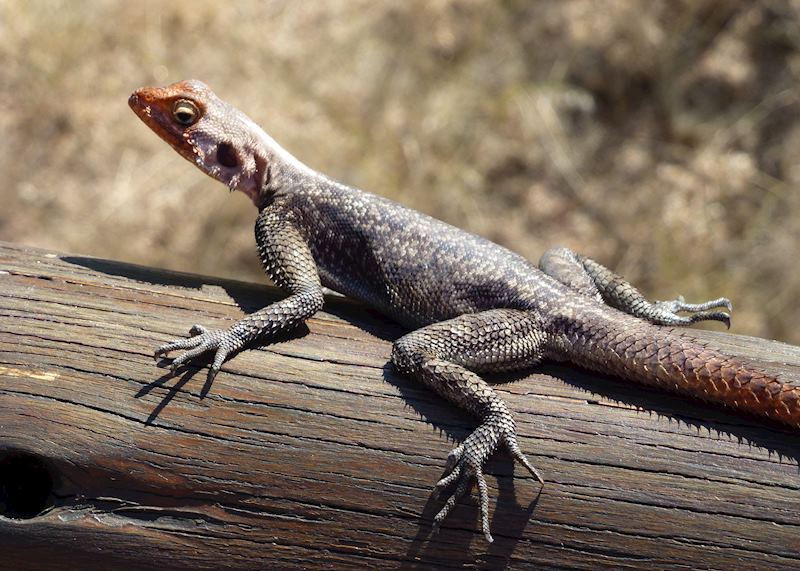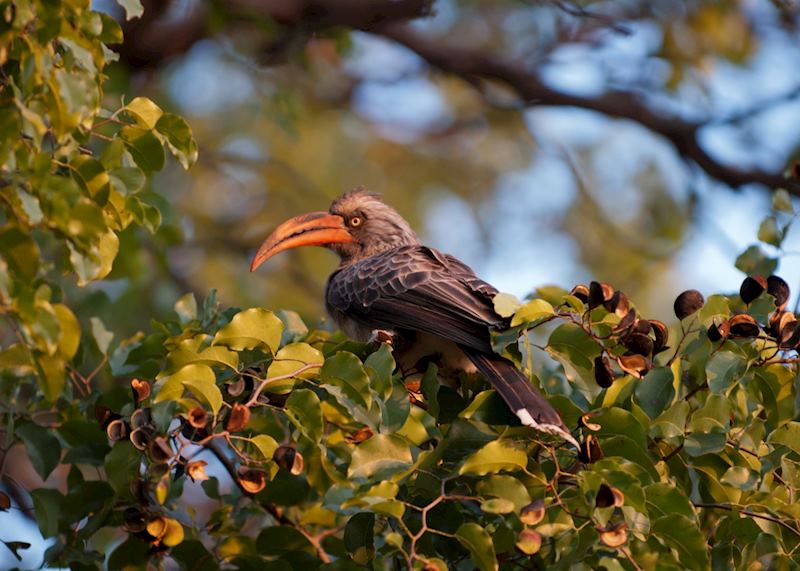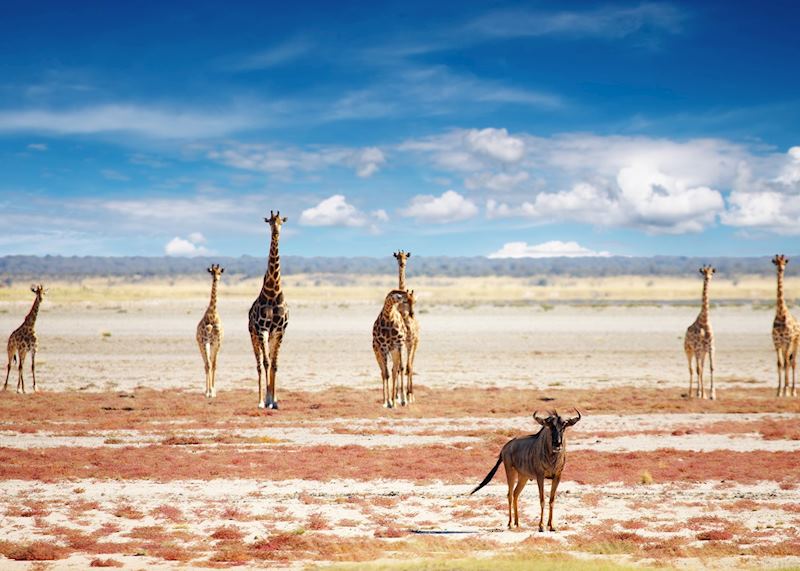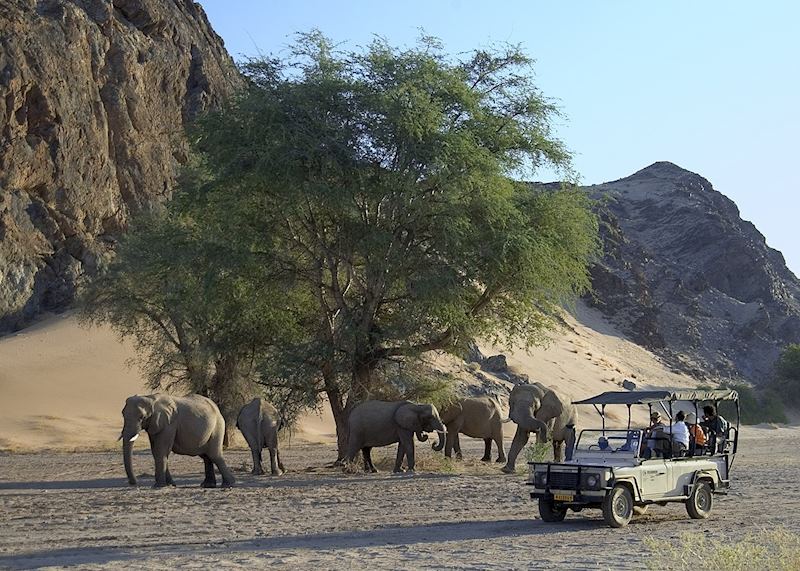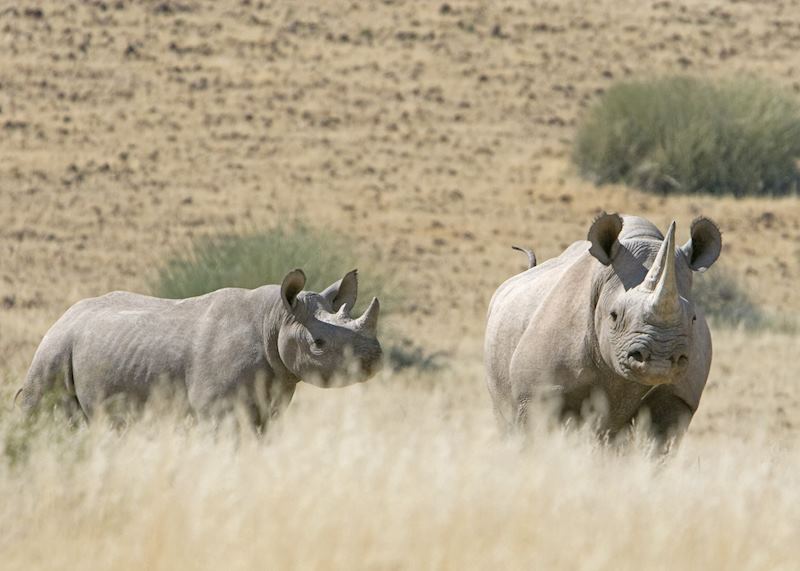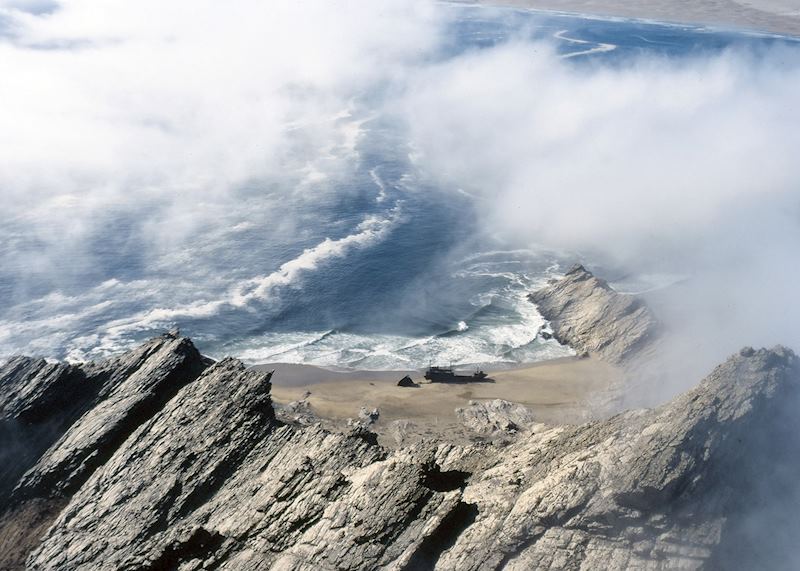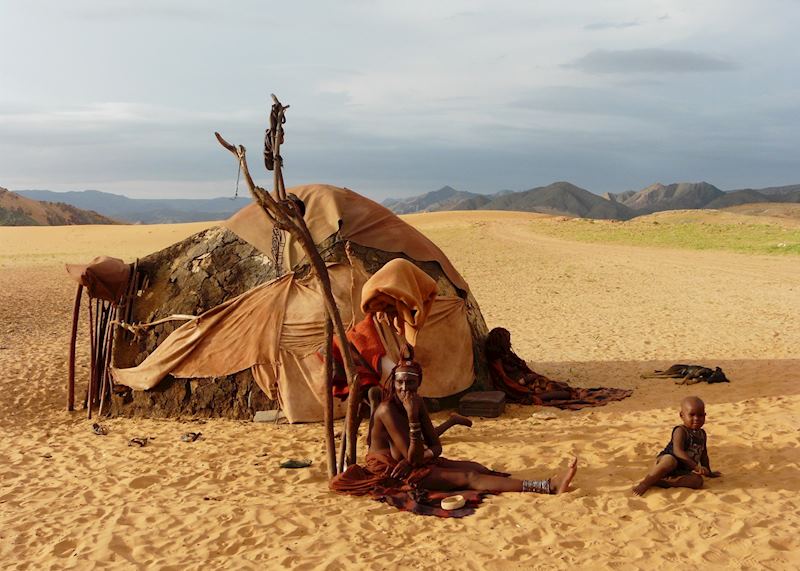 Further reading