To celebrate the launch of our new Southeast Asia brochure we thought we'd focus on the views of the people who matter most — you, the Audley traveller. Here, you share your highlights of Vietnam, while our specialists offer their own expert advice.
Audley specialist's view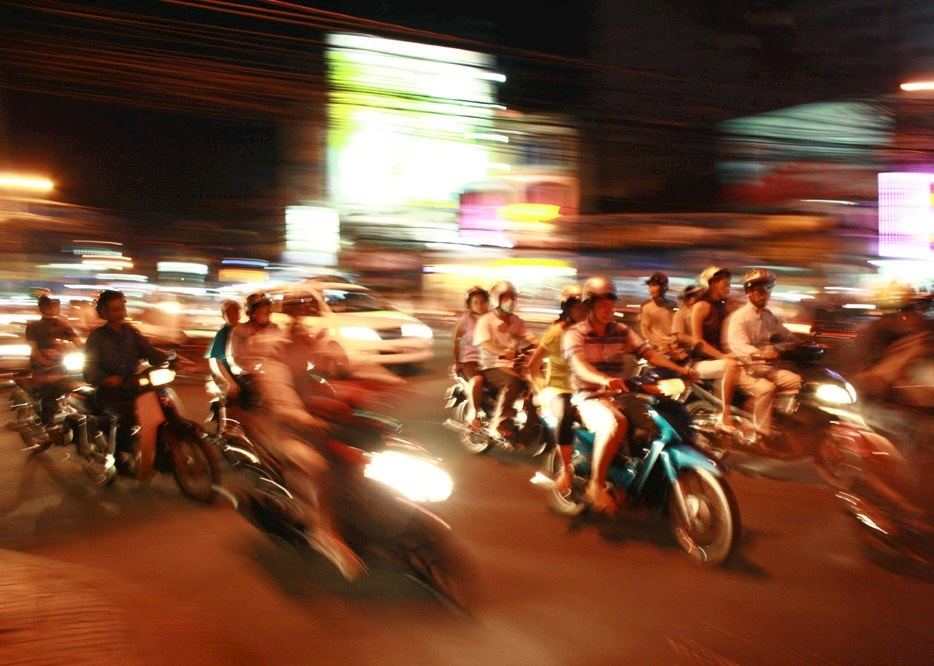 Vietnam was Audley's very first destination and over the years we've uncovered some really original ways to see the country — not least the tour that David and Vanessa took.
Some travellers are initially unsure about touring Ho Chi Minh City at night on a scooter, but the feedback is invariably positive. The experience allows you to connect with the city and its incredibly welcoming inhabitants. For me, another real highlight of Ho Chi Minh City is a restaurant called Quan Ngon 138, which resembles a Hue ruong house, decorated with wood carvings and Bat Trang paintings. Here, an array of traditional dishes from across the country are served in a village market style. I'm particularly fond of their bánh xèo (fried rice pancakes filled with shrimp, pork and spices) — absolutely delicious.
On my next Vietnam visit I would love to take the tour to a small fishing community outside Hoi An and learn to fish in a traditional basket boat. My colleagues rave about this excursion; they say not only is it good fun but it gives a real insight into this way of life.
What our clients had to say
Audley clients, David & Vanessa
"A memorable experience from our time in Vietnam was our scooter evening in Saigon. After some trepidation (neither of us had been on a scooter for about 40 years), we were whisked off from our hotel at 6pm by two genial riders and driven among what seemed like thousands of other motorcycles and scooters to the first of our venues for the evening — a pavement café for drinks and nibbles. We then headed across town to a wonderful fish and shellfish restaurant, then to a pancake café. Finally we were ushered into a quiet upstairs room down a side street, where the singing and music were exquisite, a haunting fusion of Vietnamese and Western music that we could have listened to all night!"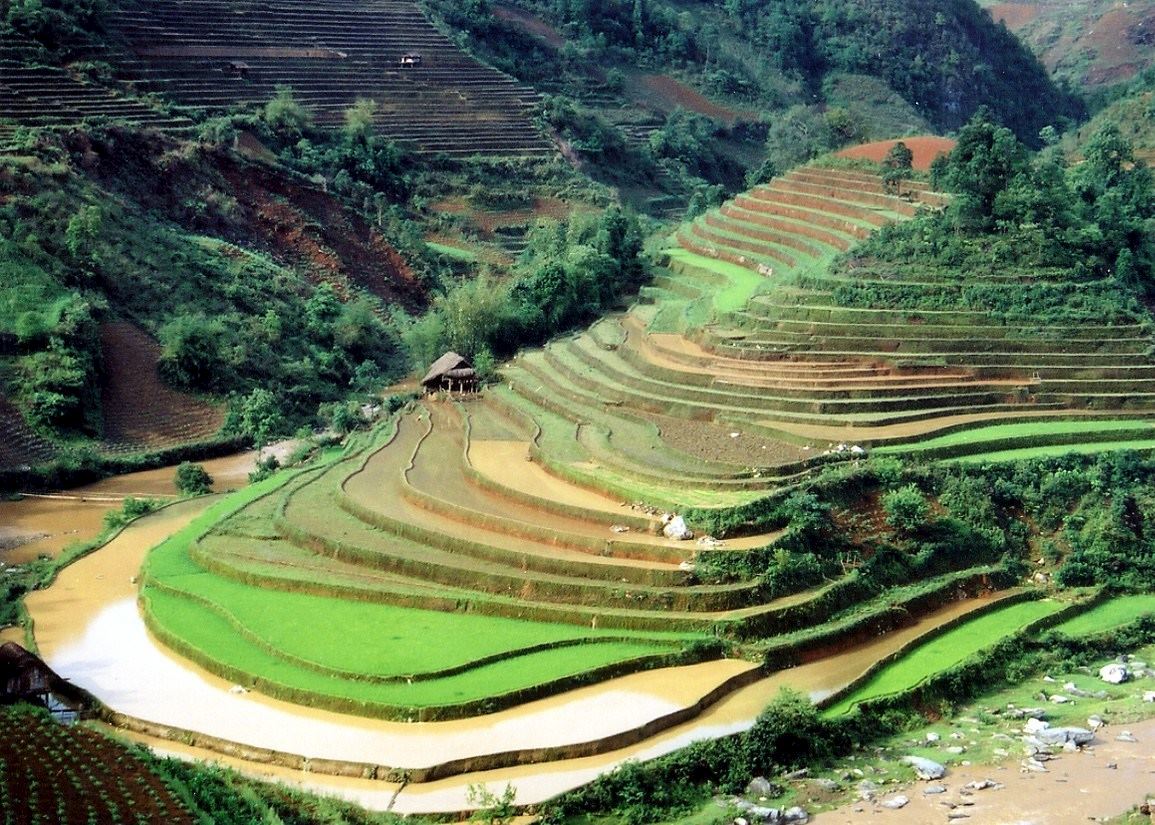 The mountainous scenery around Sapa is stunning, and what an experience to do an adventure trek to the diverse minority hill tribes living here. It is a real privilege to learn about their culture while soaking up the beautiful surrounding scenery.
Another area I would recommend is the remote and untouched Ha Giang province, deep in northern Vietnam. Here, there are remote villages nestled high up in the hills, with spectacular views. The markets in these parts are fascinating too with the hill tribes selling everything from herbal medicine to buffalo and an interesting innards soup!
The locals still wear their vibrant traditional dress, beautifully embroidered by hand. While they live in very basic conditions they do nothing but smile; they have very little but are quick to share what they do have with you. The kindness was overwhelming at times, always being ushered into homes for a cup of tea.
A homestay with a Tay family was fantastic and gave me the chance to try real homemade cuisine. It remains one of my most treasured travel memories.
What our clients had to say
Audley clients, John & Julia
"We had a very rewarding trip to Vietnam in November 2013. We travelled from north to south but the highlight of the trip was our stay in Sapa. The town is truly beautiful; it is backed by the Tonkinese Alps, which in the early morning showed their peaks through low cloud. We went on a couple of treks with our very competent guide, to visit villages of the minority people who live on the slopes of the mountains. When we were dropped off at the starting point we were soon met by some very colourful minority-group ladies who joined us on the early part of the walk. We travelled through absolutely breathtaking scenery and there was plenty of wildlife too: colourful butterflies, moths, beetles, dragonflies, huge cricket-like creatures that could fly and the occasional snake."