By Japan country specialist Laura
On my first night back in Tokyo, I was walking with a friend I hadn't seen in three years when we stumbled on a row of about two dozen izakaya. The tiny informal pubs spilled out onto the street in a clutter of tables, chairs, laughter, and shouted orders. We picked one that served cuisine from Okinawa and I ordered an ume sour, made with umeboshi (sour plums) and shochu (an Okinawa spirit made with potatoes). Pickled plum isn't a common taste outside Japan, and the moment the sour, salty drink hit my tongue, I had a jolt of something that felt a bit like a homecoming — at long last, I was back in Japan.
What's new in Japan? Exceptional hotels

Everyone asks me 'what's new in Japan?' and the answer is obvious — a clutch of new, exclusive, high-end hotels. In anticipation of the (delayed) 2020 Olympic Games, dozens of new hotels opened up across the country.
Overlooking Tokyo's Hamarikyu gardens, Mesm Tokyo is a sleekly modern hotel with a literary twist to its design. Rooms are grouped as chapter one or two, for example, and toiletries come in a book box. Even the two restaurants get in on the act — menus are themed around a different play every quarter. When I was there, I got to enjoy the Romeo and Juliet-inspired menu with a very crimson ice cream that evoked the end of the tragedy.
Four Seasons Hotel Tokyo in Otemachi has (arguably) the best views in the city — the hotel overlooks the Imperial Palace and Gardens and, on a clear day, you might even glimpse Mount Fuji in the distance. To really take advantage of all the hotel has to offer, I suggest dining on the terrace at Est, the elegant French restaurant. Terrace dining is rare in Tokyo and you'll get to enjoy fresh air with panoramic vistas as you dine.
In Kyoto, the new hotel on the block is Ace Hotel. It's a bracingly modern place, dotted with bold graphic designs in bright blue, red, and yellow, and the lobby has become a gathering spot for locals who come to enjoy the rooftop bar, working space, and Brooklyn-style coffee shop.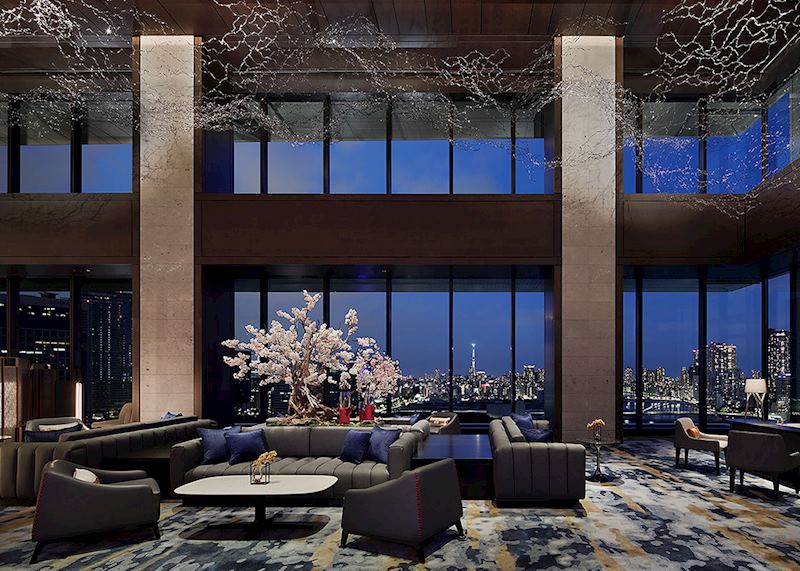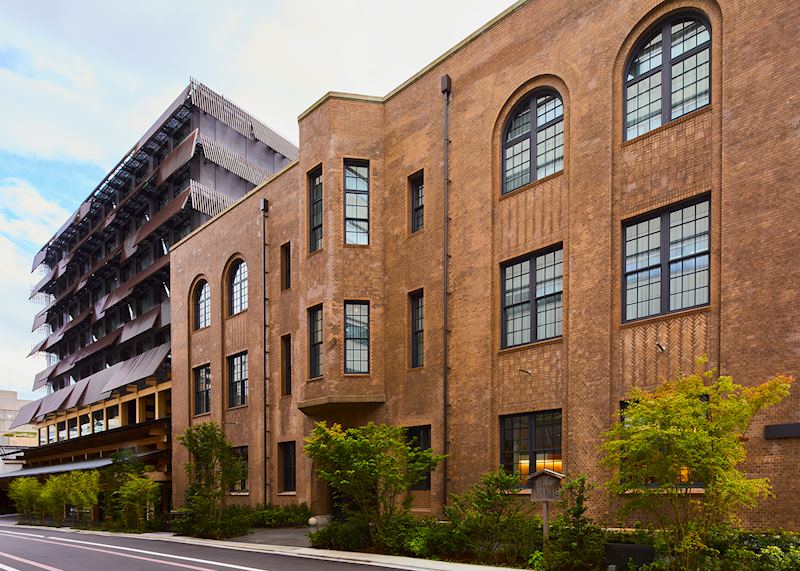 Osaka's newest luxe hotel is a complete departure from the usual chic urbanism of most Japanese hotels. Located near the trendy Shinsekai district, OMO7's decor is whimsical, with retro-style cartoon murals, and bright pink, blue, and yellow accents. You can also enjoy the large outdoor green space (for guests only) and the Yuya hot-spring bath, which has an asymmetrical modernist design. (The hotel is also right next to the enormous Spa World, a hot-spring-bath theme park.)
Also new: Tokyo experiences

Of course, hotels aren't the only new thing. We're constantly looking for new ways to help you explore Japan's multilayered and nuanced culture, and I enjoyed a few of them during my last visit.
We can now arrange a guided tour of Tokyo's remarkable whisky culture, which is one of the most vibrant in the world — second only to Scotland's, I'd argue. I met with Mac, a YouTube star with a big smile and a wide-ranging knowledge of the city's whiskies and whisky bars. We sipped our way through a collection of tiny, hole-in-the-wall destinations that I never would have found myself, drinking single malts and blends.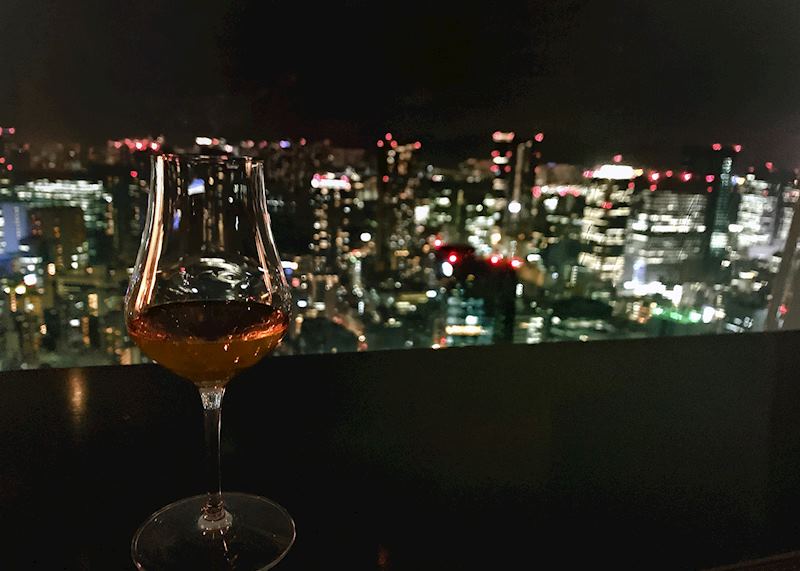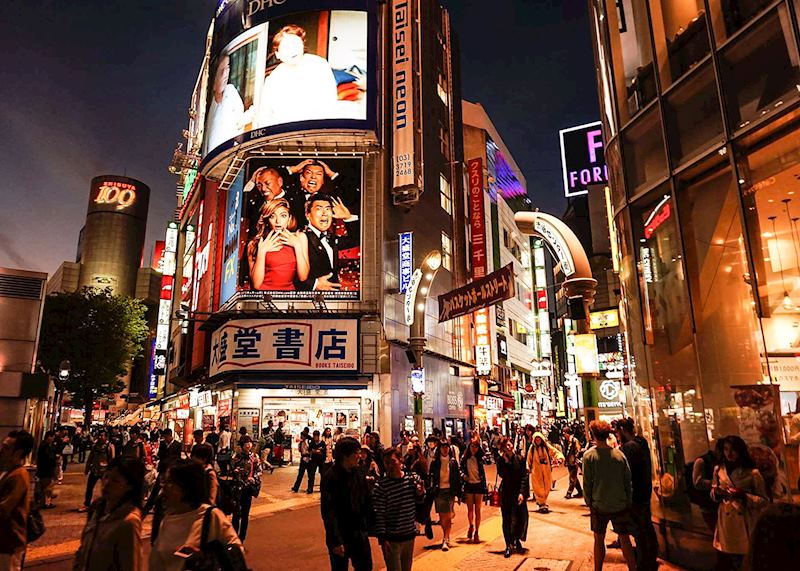 In Tokyo's ultra-trendy Shibuya entertainment district, the new is almost all you'll find. There's an ever-shifting landscape of eateries where you can enjoy everything from traditional sushi and gyoza to karaoke bars. Also new here is Shibuya Sky, an observation platform with views across the whole city, which you can soak up from rope hammocks. Nearby, the latest place for locals to hang out is an elevated pedestrian promenade, based on New York City's trendy High Line Park.
What hasn't changed in Kyoto

Of course, in Japan, the new lives cheek-by-jowl with the old, particularly in Kyoto, where time seems to have been suspended. On my last visit, I took a private tour and tasting of Matsui Brewery, which was founded in the 11th year of Emperor Kyoho (1726).
Nama sake, literally raw sake, is only available at the brewery where it's made, most of which are usually well outside the city limits. However, the Matsui now has a location right in the heart of the city. My guide here was George, a veteran brew-master. As I sampled a tasting flight of the sake, I found myself amazed by the range of different tastes and textures he can create with just a few simple ingredients: water, rice, and yeast.
Kyoto is best known as a traditional city, but it's also the name of a district. And, if you head north of the city, you'll find a sliver of land between the mountains and the sea that's home to some of the world's top traditional artisans.
Though it's been an artisan colony for centuries, we've only recently added this area to our Japan offering and you can spend your time here exploring their work and workshops. We can arrange for you to visit traditional sword smiths, a 6th-generation sake brewery, and kimono makers who work with the rare Tango chirimen-style of silk, which has a unique texture featuring uneven crimping.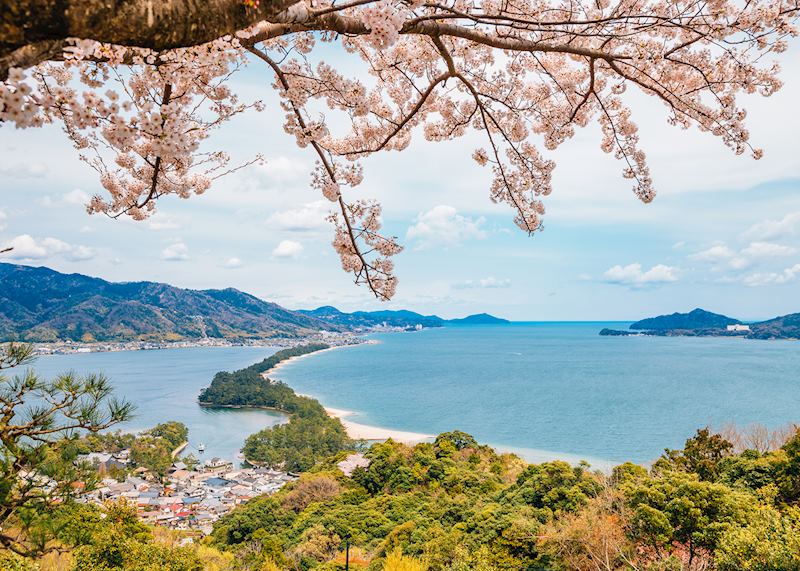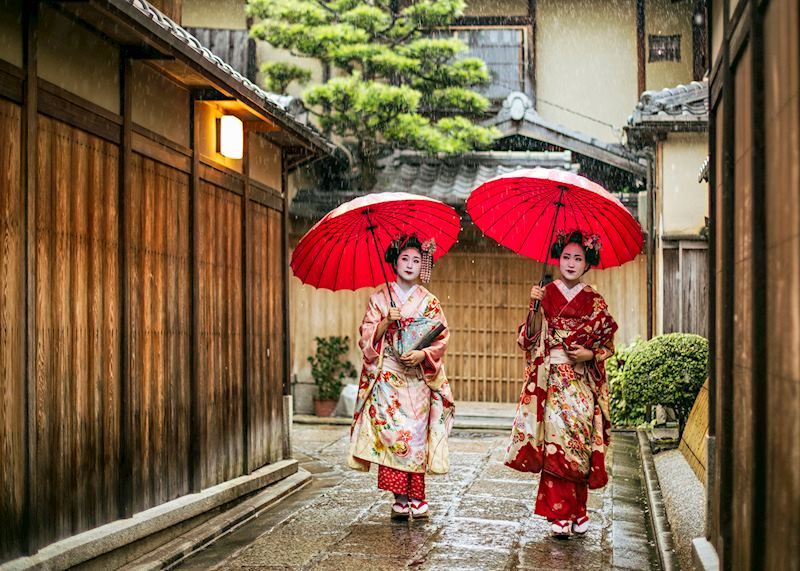 You can also spend time soaking in seaside hot springs while admiring Amanohashidate (the Bridge to Heaven), a dragon-like spit of land that snakes across the deep blue water of the Asoumi Sea. Viewing it from between your legs is considered good luck, though since it's considered one of the top three views in the country, I always feel lucky to see it, no matter what angle I see it from.