Planning a wedding can be pretty stressful but your honeymoon however, should be an opportunity to relax, celebrate and explore. At Audley we aim to take the stress out of the planning and can arrange a unique combination of destinations, activities and romantic hideaways.
Borneo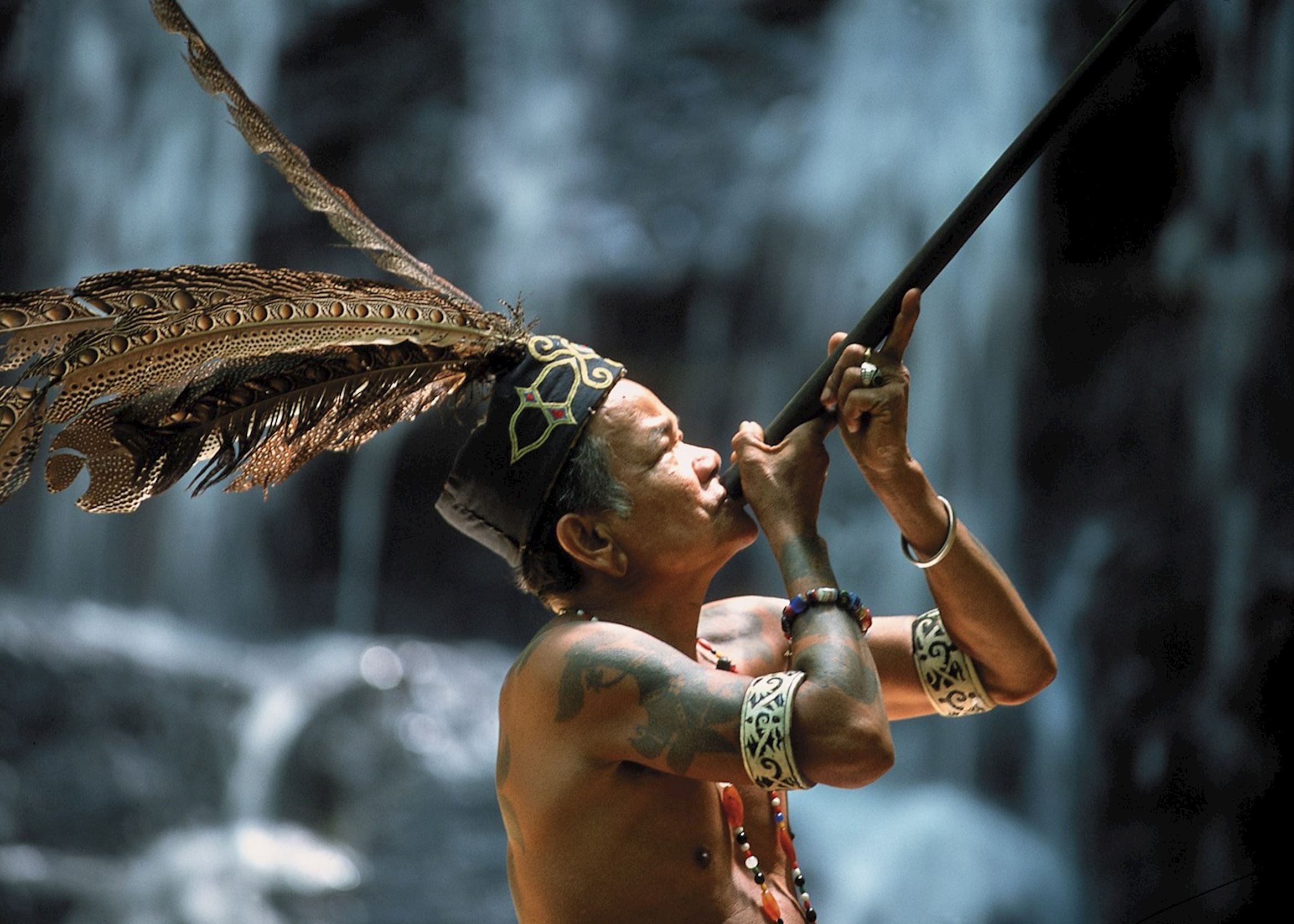 Malaysian Borneo is a fantastic place to see exotic wildlife and experience adventure while still enjoying some time to relax by a beach. The lush rainforests, ancient river valleys and jagged peaks of the region's national parks shelter prolific wildlife as well as being home to diverse tribal peoples. While off the coast, the warm waters and palm-covered islands feature pristine coral reefs and regular visits from turtles.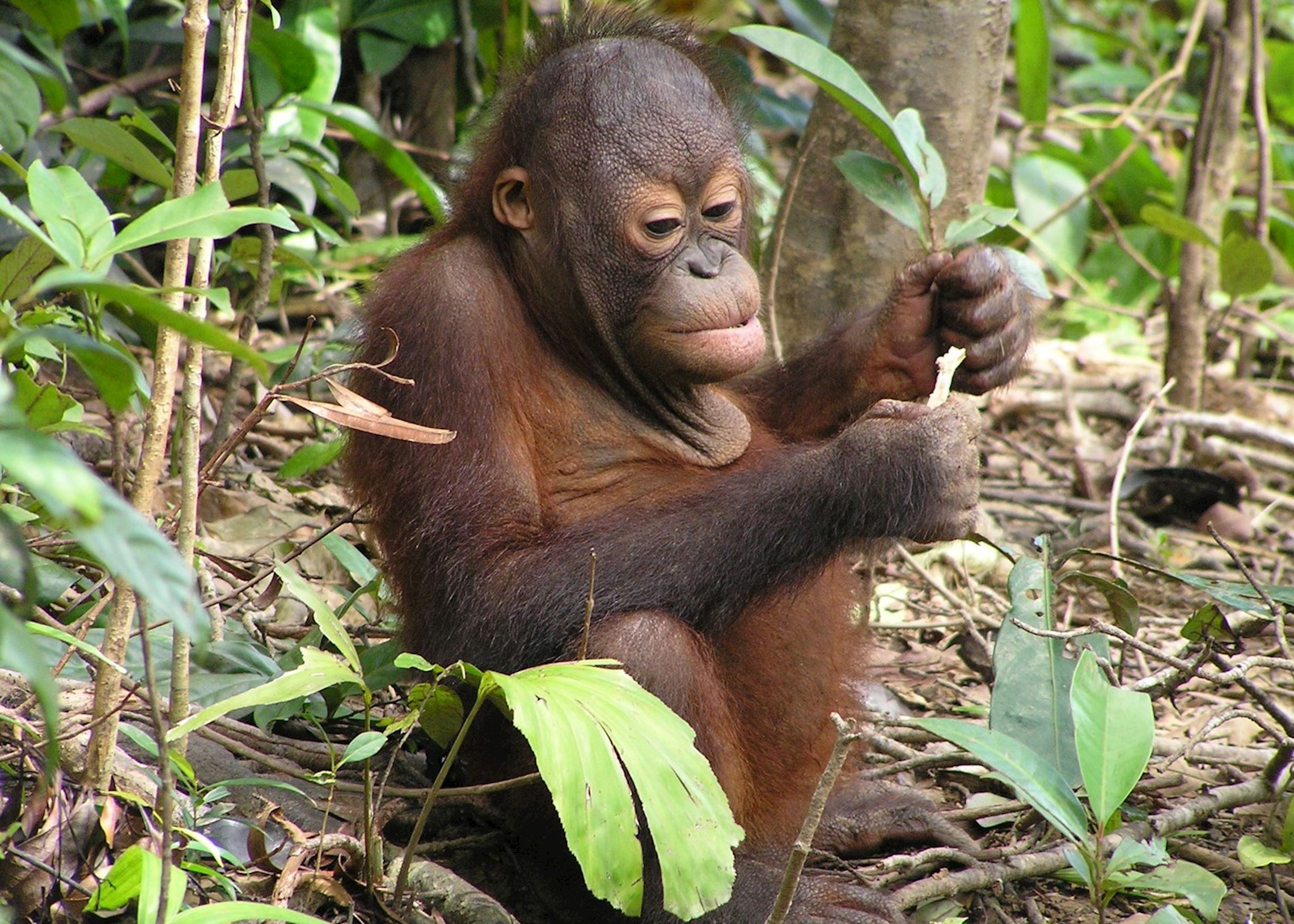 Staying in one of the lodges on the banks of the Kinabatangan River you will have the chance to head out on boat trips to spot orangutan, pygmy elephants, hornbills and proboscis monkey. Or for a full Robinson Crusoe experience visit Lankayan Island, a beautiful, untouched paradise. Covered by thick tropical vegetation and encircled by a white, sandy beach lapped by the calm turquoise sea, this virtually uninhabited island is one of the best places for snorkeling in Southeast Asia.
End your trip at the luxurious Shangri-La Rasa Ria, where you can even choose to stay in the Ocean Wing, and treat yourself to a room with your own bathtub on the terrace.
Indochina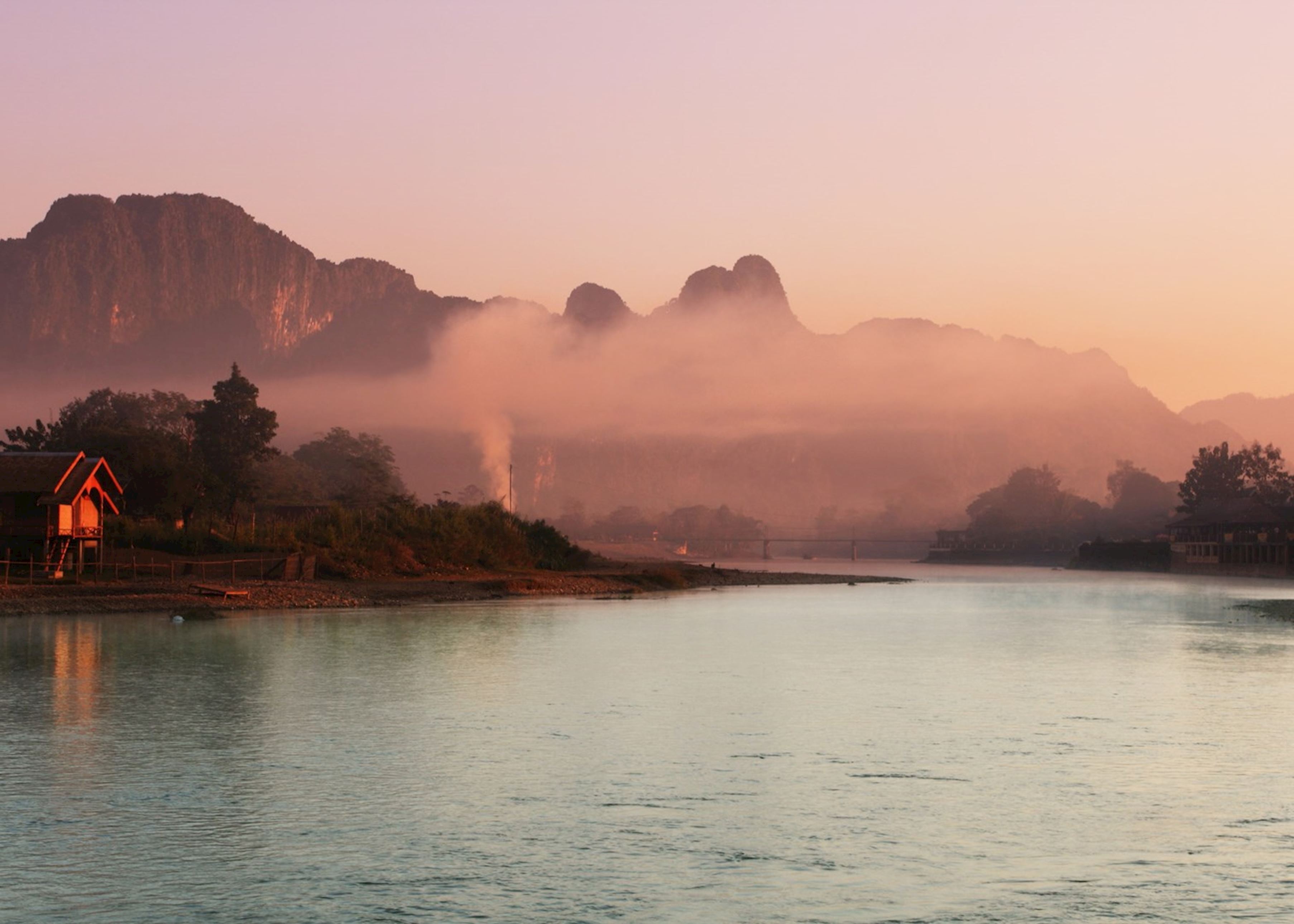 Laid back Luang Prabang in Laos makes a great first stop for a honeymoon. Set against a backdrop of lush mountains, its streets are lined with glittering temples and French colonial buildings, crimson flowers spill over crumbling walls and saffron-clad monks stroll by as you sit in one of the many riverside cafés.
Once you've found your feet, head for fast-paced Vietnam which provides a stark contrast to the serenity of Laos. Start with a visit to Hanoi, a city that combines the elegance of old-world Asia and the dynamic of the new. Explore the narrow laneways of the bustling old quarter with a private guide for a revealing insight into the lives of the Vietnamese. Follow it up with a relaxing cruise on Halong Bay with its stunning limestone karst scenery.
Next up is Hoi An, a charming and historic city with a great choice of accommodation from characterful, central hotels to luxurious pool suites on the nearby beach. Then, head for Ho Chi Minh City, a heady city of countless contrasts. It's the place to taste some of the country's finest cuisine, explore the markets, pagodas and shops, and marvel at the energy and ingenuity of its inhabitants.
---
Honeymoon Gift Service
An alternative to a traditional wedding gift list, the Honeymoon Gift Service allows friends and family to contribute to the cost of your honeymoon or pay for one of the extras included in your itinerary. There's enough stress organizing your big day, let us take care of the honeymoon and you'll enjoy a truly bespoke and unforgettable journey.
For more information please visit the Honeymoon Gift Service.
---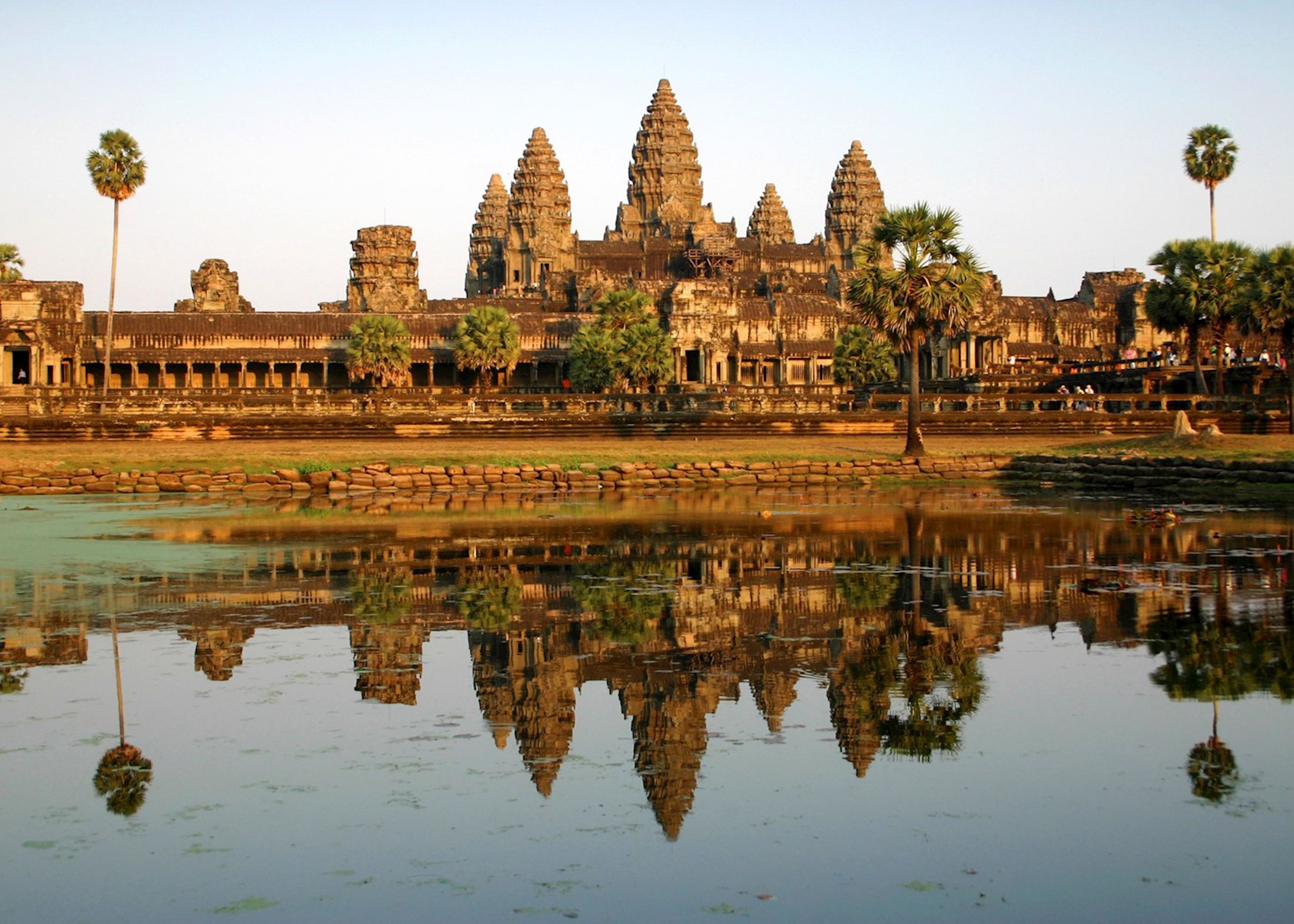 Cambodia is not a traditional honeymoon destination but its ancient temples and stilted villages are hugely romantic. You can enjoy a sunrise breakfast cooked by a private chef overlooking the moat at Angkor Wat or a champagne breakfast cruise on the Tonle Sap, Southeast Asia's largest freshwater lake. Temper it all with a visit to the capital Phnom Penh for an insight into the country's more recent history.
Bali
Bali is famous as a beach destination but it has far more to offer than white sands and big surf. Magnificent temples and palaces litter the island and numerous ceremonies and festivals are celebrated by the easy-going locals throughout the year.
It is said that the Balinese people have reached self-content and this is reflected in their easy-going attitude. By making a small effort to speak to the people you meet you might even gain an invitation to traditional ceremonies, cock fights, cremations or even weddings and get a better insight into the Balinese way of life. Bali also offers a wonderful choice when it comes to accommodation and thanks to local law no building is higher than a palm tree.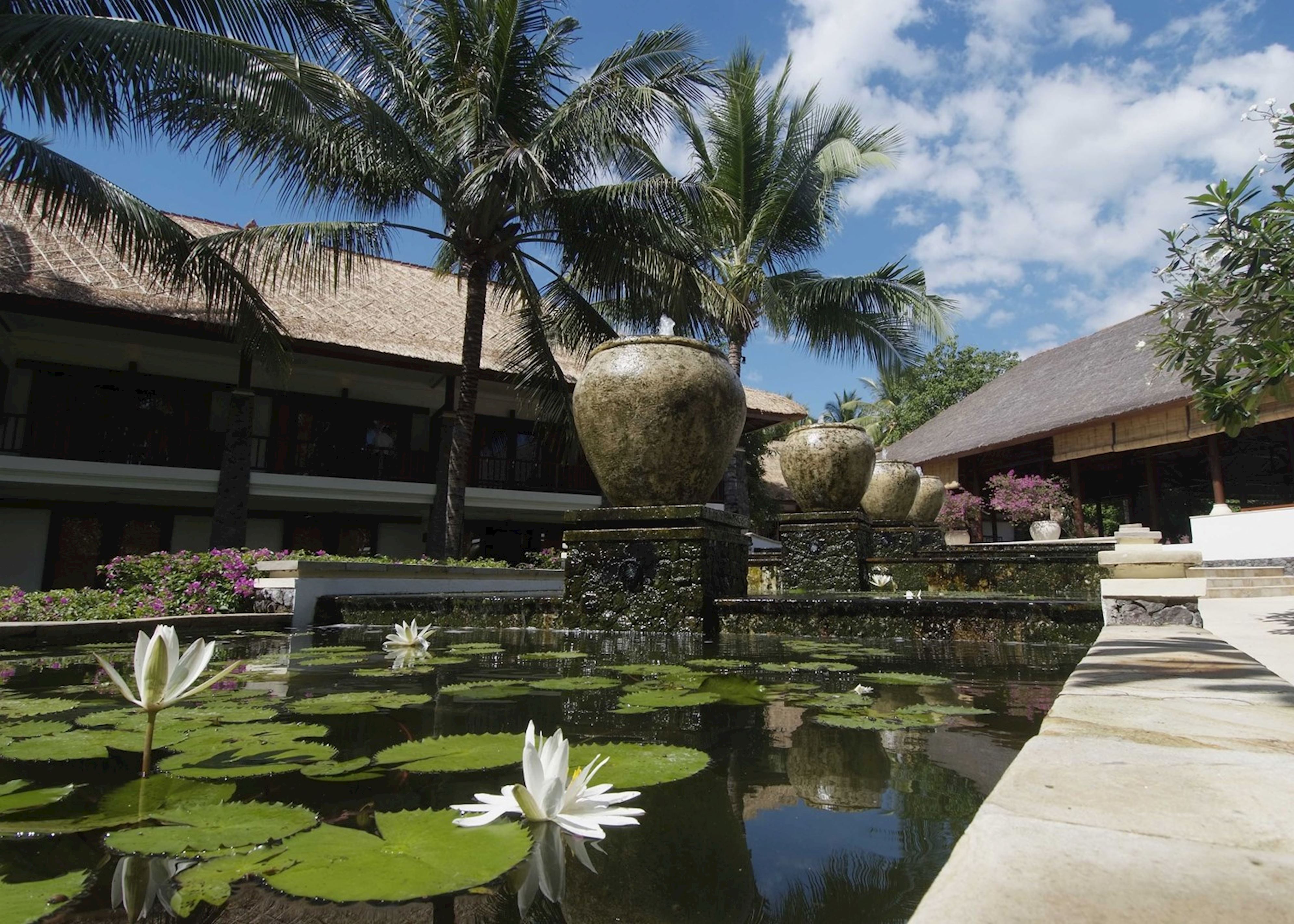 Nestled away from the crowds on Bali's tranquil northeast coast, the Spa Village Resort Tembok Bali sits against a backdrop of palm-covered hills and looks out over the Indian Ocean. All 27 rooms have a spacious private terrace or balcony, there's a large infinity pool and a gorgeous spa regularly voted one of the best in the world. All Audley guests are treated to a daily complimentary spa treatment and honeymooners, a candlelit dinner.
The Chedi Club at Tanah Gajah occupies a traditional Balinese house and is set in some of the most picturesque grounds of any hotel in Bali. The 20 elegant suites and villas are furnished in traditional style and the superb restaurant opens up on all sides offering views of the surrounding paddy fields. There's a quiet but spacious pool or the option to upgrade to a villa with its own private pool. Honeymooners can enjoy a complimentary aromatherapy floral bath in the hotel's luxurious spa.
More honeymoon ideas with Audley
Indulge your adventurous side and explore a number of Vietnam's scenic highlights including Mu Cang Chai and the incredible caves of the Phong Nha-Ke Bang National Park with time in the more well-known towns of Hue and Hoi An.

Explore the main highlights of Sabah, with time to relax in style at the end of your trip.

This is a comprehensive tour of the Philippines visiting many of the different islands, and including everything from the magnificent rice terraces of Banaue to some of the beautiful islands in the Visayas group which are great for snorkeling, diving or just relaxing.
Further reading