My husband and I are looking for a 2-3 week holiday. We prefer to travel May to July or September. We can't do too much sun or heat or much cold at all! Our interests include cultural/historical places, exploring everyday local life, local markets and learning about local people and customs. I'd like a little photography, some exploration of religious traditions and just some plain relaxing. We want some luxury as part of the holiday (near the end) but we don't do beach holidays. We're looking at Southern India but it may be a bit hot then . . . our budget is around £2k per person. Any help appreciated!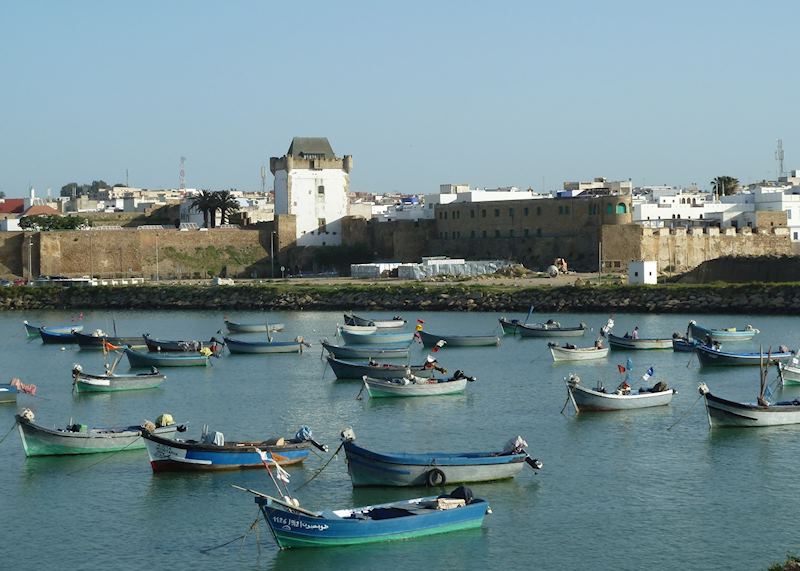 Answer
Southern India would typically be hot and humid from May through to October when the monsoon pushes up from the Indian Ocean into the Indian Subcontinent and therefore may not be such a sensible option for you.
For a cultural touring trip to include local markets, rich history, fascinating customs and religions which is perfect for photography I would perhaps suggest Morocco, which has long enticed travellers with its bustling souqs and glorious landscapes. Close to Europe but a world away in lifestyle and atmosphere it has a pleasant climate in May and September, however it may get a little too hot for you during June and July.
Marrakesh is a wonderful introduction to the country and the sights, sounds and smells of this intriguing and vibrant city are a cultural delight. To get under the skin of the country and away from the main tourist trail I would also perhaps suggest exploration of the medieval medina of Fez and the ancient roman ruins of Voloubillis. For relaxation I would recommend visiting the picturesque town of Essaouira on the Atlantic coast. This small coastal port has been attracting artists and craftsmen for years and has a wonderful bohemian atmosphere which is very different to the rest of the country.
There are lots of activities that might appeal to keep you challenged during your trip too and a visit to the Atlas Mountains is an absolute must, whether it be for walking or simply to relax and enjoy the breathtaking views. There are full day treks through the mountains where the scenery is incredible and has to be seen to be believed or if you allow time you could enjoy a three day ascent up Jebel Toubkal, the highest peak in the region!
With up to 3 weeks in Morocco you may also wish to push south to Zagora on the edge of the Sahara. Zagora is the perfect base in which to explore the desert, surrounding palm groves and ancient Kasbahs.
Further Reading