Do you look for adventure and new experiences when planning a trip? Do you wish to stretch your limits and try something you've never done before? Here's some ideas to whet your appetite.
Hot air balloon flight in Kenya
Watch the balloons as they are inflated and then rise over the Mara while your pilot talks about the scenery and animals. Look out for giraffe hiding in the trees, antelope on the plains and many other animals as the sun rises - one of the most beautiful views in Africa. Round off this special experience with a champagne breakfast in the middle of the Masai Mara before enjoying a game drive back to camp.
To find out more about this excursion or to speak to one of our Kenya specialists phone 1-855-234-2083.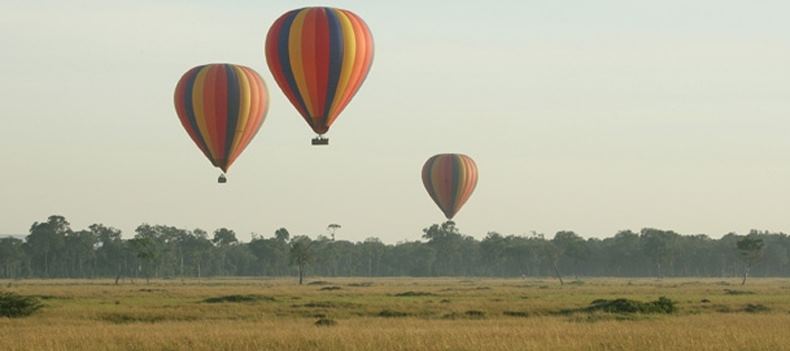 Great white sharks in South Africa
The great white shark has always been portrayed unfairly as a 'man eater' by such films as Spielberg's 'Jaws'. In reality mankind is far from its preferred prey. On this exciting excursion you will be transferred to Gansbaai near Hermanus and then onto Dyer Island where you can snorkel or scuba dive in a cage near the great white shark in its natural environment. You'll also get a better understanding of these fearsome creatures through the informative guides on your boat.
To find out more about this excursion or to speak to a South Africa specialist phone 1-855-234-2083.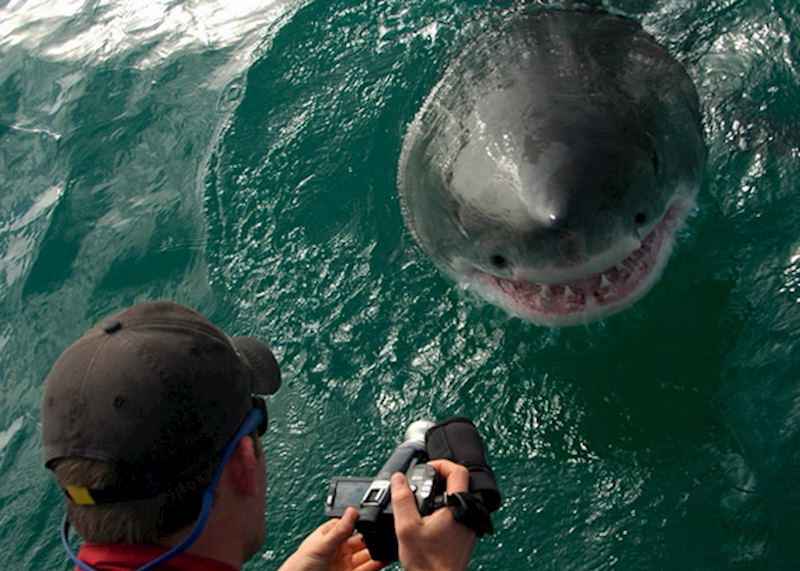 Dart River Wilderness Safari in New Zealand
Enjoy a white knuckle ride for an hour and a half in a high speed jet boat. Zip up narrow, meandering waterways from the northern tip of Lake Wakatipu into real wilderness country. Designed in New Zealand, the jet boats allow high speed travel up extremely shallow glacial riverbeds, this design feature also enables the boats to put the brakes on suddenly which can be hugely exciting. You will then be taken on a scenic guided walk to learn about the native beech forests and Māori and colonial history of the area.
Find out more about this excursion or speak to our New Zealand specialists on 1-855-234-2083.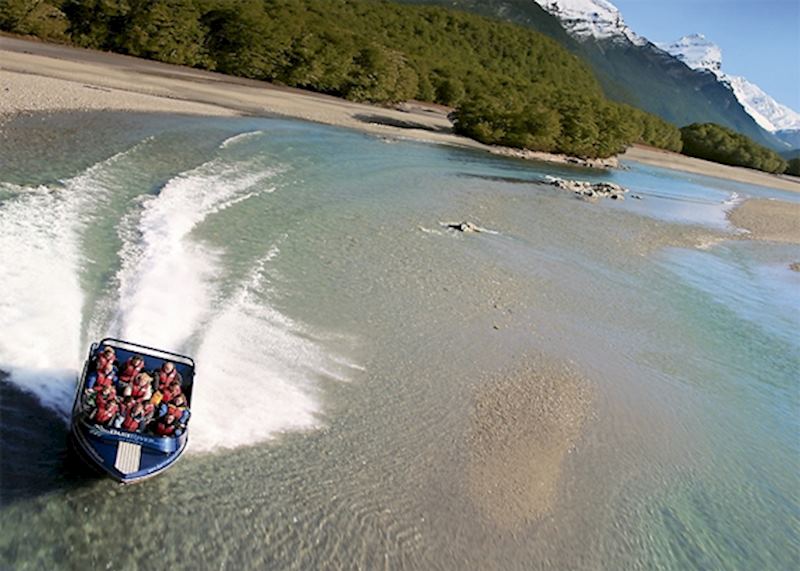 Heli-hiking in Canada
You will start your journey traveling through two glorious national parks before reaching the helipad. The next day you will be collected at 9am to make the short but dramatic trip by helicopter to the timberline of the Rockies where you will be divided into groups depending on ability, energy and inclination. Each group will then hike through breathtakingly beautiful and pristine mountain landscapes for four days.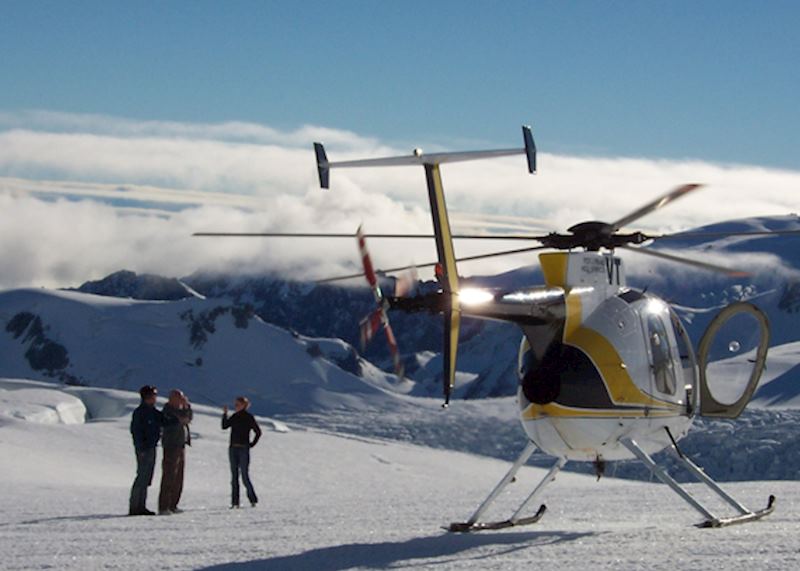 Cruising in Antarctica
What could be more adventurous than a cruise around the remote, frozen landscape of Antarctica? As well as spotting whales, seals and penguins, some vessels offer kayaking, bathing in geothermal waters, diving and camping as well as specialist photography departures. All ships provide lectures and presentations on the history, ecology and geology of the region. A real trip of a lifetime.
To find out more about cruising in Antarctica contact our specialists on 1-855-234-2083.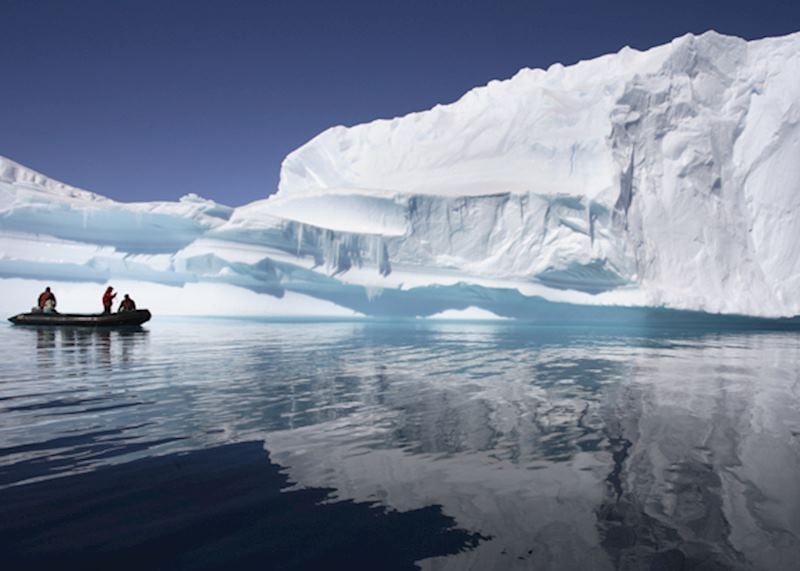 Climb Sydney Harbour Bridge in Australia
This three and a half hour excursion gives you 360 degree views of one of the most famous harbours in the world and is a must for any visitor to this popular city. You will walk over the arch to the summit of the bridge where you will be able to look down on the Opera House, attached to a static safety line at all times. The climb is professionally organised and your safety is paramount.
To find out more about this excursion contact our Australia specialists on 1-855-234-2083.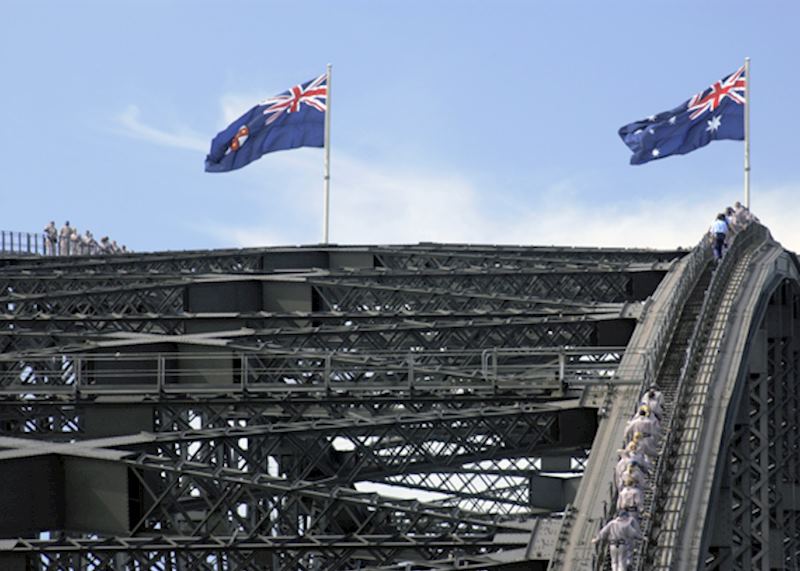 Climb to the crater of Mount Bromo in Indonesia
Experience one of the most awe-inspiring and memorable vistas in the world. You will be transferred by private 4x4 up to the Mount Penanjakan view point, before climbing the staircase that takes you to the viewing platform. Then you can sit back and enjoy the views of the mountains as the sun comes up. From here you can venture into the old caldera and climb to the crater of Mount Bromo itself, approximately 2km, either by walking or on horseback.
To find out more about this excursion contact our Indonesia specialists on 1-855-234-2083.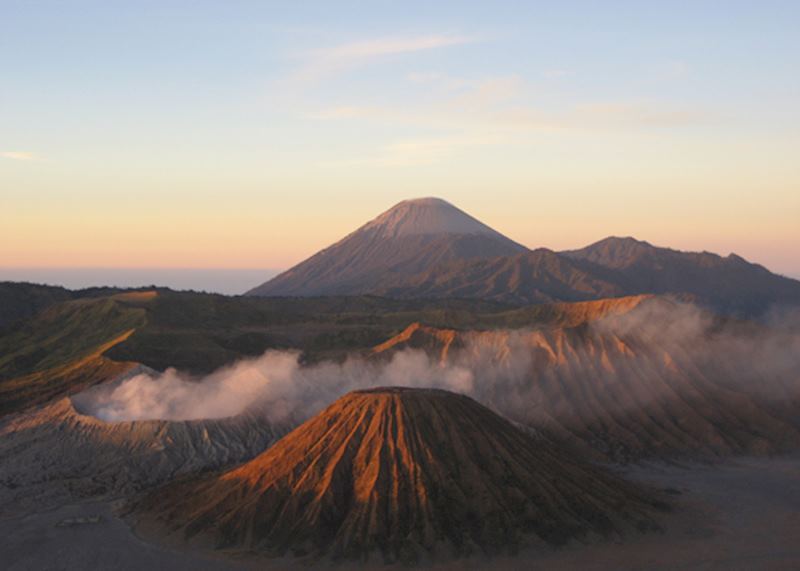 Cave canoeing in Thailand
Explore the limestone cliffs and turquoise waters of Phang Nga Bay with veteran canoe specialist John Gray, a marine biologist who works passionately to educate both locals and visitors in the conservation of Phuket. Paddling past low-roofed caverns filled with bat colonies and giant stalactites into secluded hongs (caves), you'll uncover the pristine beauty of this national park. Afterwards you'll tuck into a ravishing Thai seafood buffet dinner underneath the stars. The final highlight comes when you canoe into a hong beautifully lit by stars, fireflies and phosphorescence.
To find out more about this excursion contact our Thailand specialists on 1-855-234-2083.