This exotic region offers the perfect mix of wildlife, temples, cuisine and sunshine. But which country should you head for? Use our handy guide to help you choose the one that suits you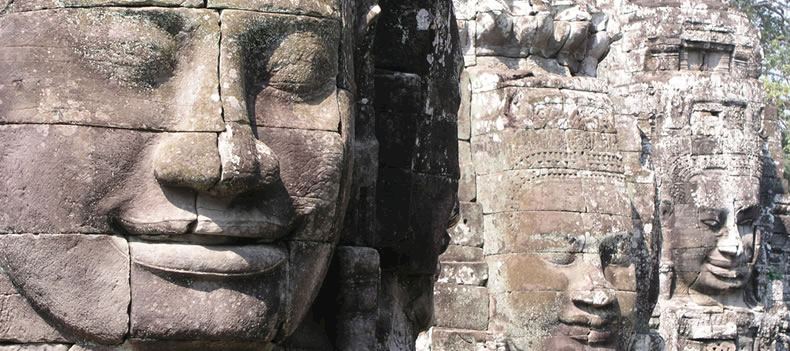 Indonesia
In a nutshell
Indonesia is an archipelago of more than 17,000 islands, but most visitors focus on the ten or so that offer the most variety. Indonesia genuinely has something for everyone: jungle treks, orangutans, elephant encounters, volcano climbs, temples, white (and black) sand beaches, Komodo dragons, diving, crystal-clear waters and cultural experiences — from temple ceremonies to animist funerals.
What's new
We are excited to learn of an alternative boat that can be used to visit the orangutan in Kalimantan. One of the team will be testing it out later this year so we can offer it to people traveling in 2013.
Favorite experience
I'd barely closed my eyes when, at 1am, my guide woke me to start our trip to Mount Agung (above) — at 3,142 m (10,308 ft), Bali's highest and most sacred peak. The jeep struggled up the steep roads to the trailhead, adding to my anxiety about what lay ahead... After an exhausting five-hour climb through dense forest, across lava fields and, finally, up the rock face, I gazed into the crater from the summit. Sitting in silence above the clouds with a flask of coffee, watching the sun rise, was simply stunning. Then came the next challenge — getting back down.
Cambodia
In a nutshell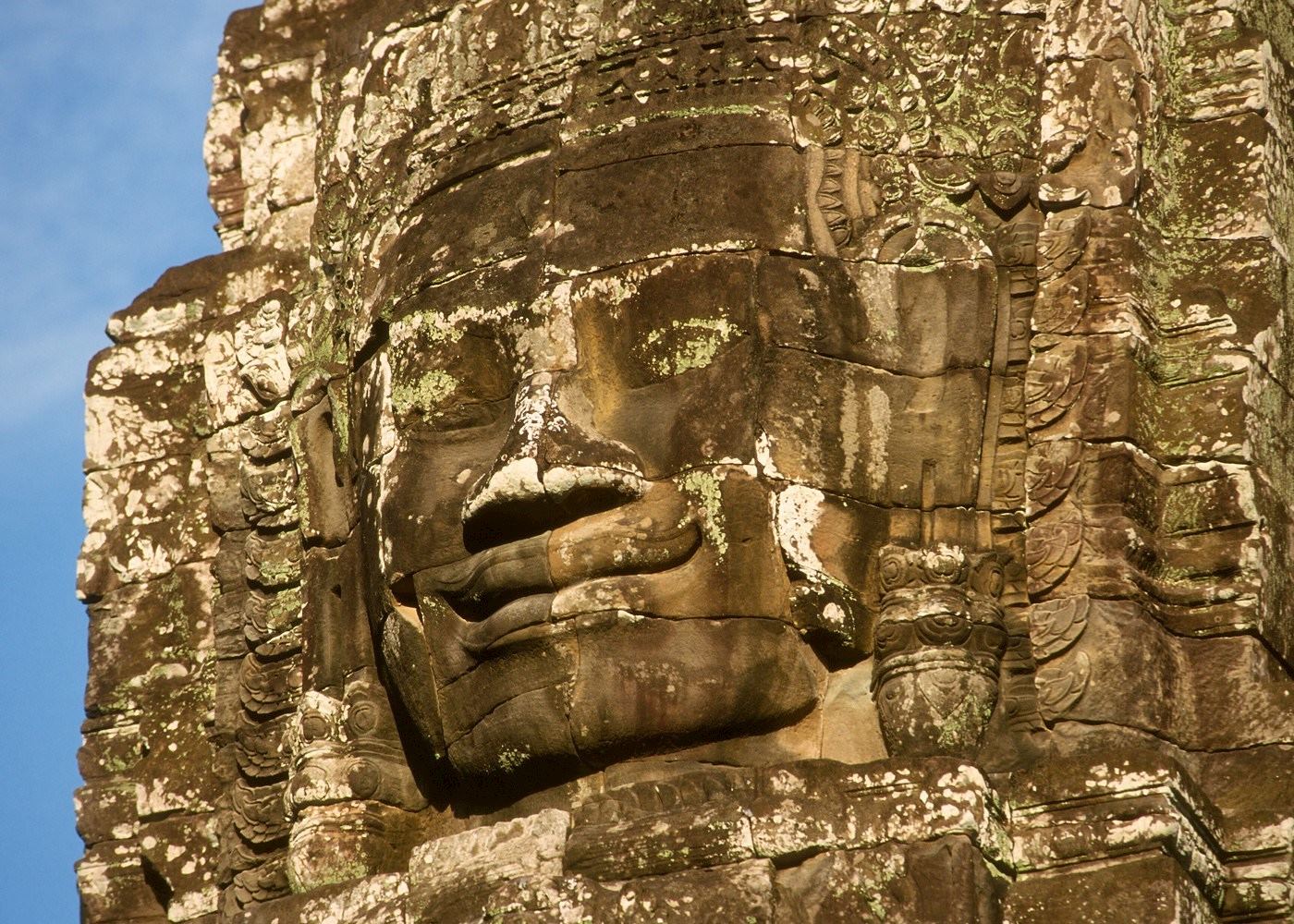 Cambodia is best known for the temples of Angkor. But while these are not to be missed, the country has far more to offer: such as elephant camps in Mondulkiri, floating tents in Koh Kong, beautiful beach stays and the vibrant capital Phnom Penh.
What's new
Song Saa ('The Sweethearts') is the new hotel that everyone's talking about. This luxurious 27-villa resort, which opened in February 2012, sits on two pristine islands in the unspoilt Koh Rong archipelago. The islands are connected by a footbridge, which crosses waters occupied by seahorses and exotic fish. Each thatch-roof villa has a private pool and uninterrupted sunrise or sunset views.
Favorite experience
Visiting the overgrown ruins of Ta Prohm (above) at first light was unforgettable. The morning mists were lifting off the ground, and the jungle was just waking up. I could hear monkeys and birds chattering in the trees, but otherwise I had the whole place to myself as I stood in awe of these magnificent temples, now claimed by the trees. The atmosphere just took my breath away.
Vietnam
In a nutshell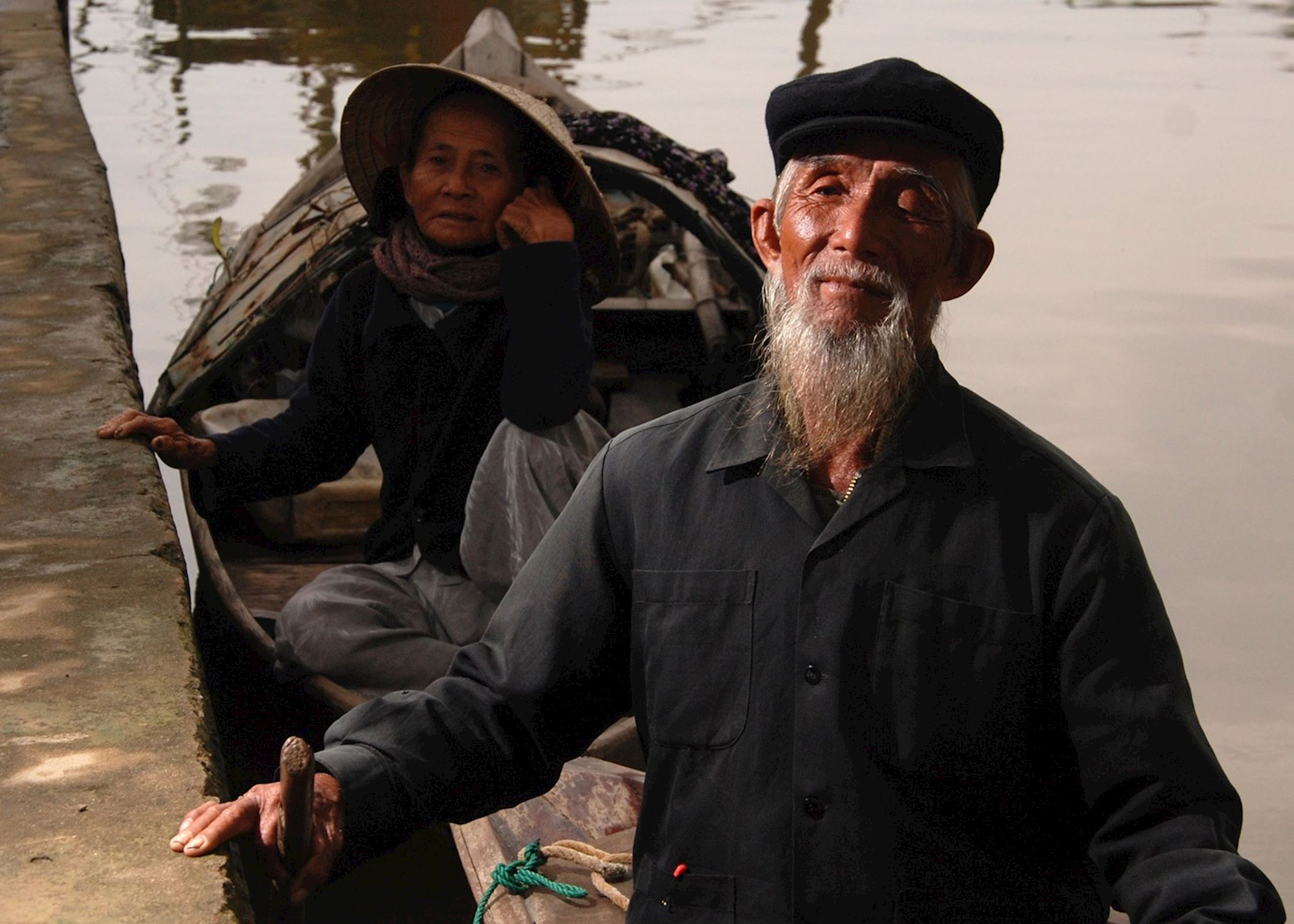 Most Vietnam tours run north-south or vice versa, usually including the cities of Hanoi and Ho Chi Minh City, the karst limestone scenery of Halong Bay, historic Hue and the cobbled streets of Hoi An. Also worth a visit are the rugged mountains around Sapa in the far north, the remote markets and rice paddies of the Ha Giang region, the scenic Mekong Delta and the beaches of the centre and south.
What's new
The Moon Garden homestay in Ky Son is an ideal two night side trip from Hanoi. It's a homestay unlike any other we've found. The accommodation is comfortable, and you have the opportunity to try various activities, including cooking, farming and t'ai chi. Vietnam is also easier to reach: direct flights from Gatwick to Hanoi and Ho Chi Minh City started in December.
Favourite experience
Hoi An is renowned for its fishing culture. My favorite experience was having a go at throwing traditional nets — and even catching something (albeit small). I weaved through water palms in a basket boat, visited a local fishing village and finished with a delicious seafood lunch, prepared on board by the crew — all ex-fishermen themselves. They even cooked the tiny fish I had caught for me.
Myanmar
In a nutshell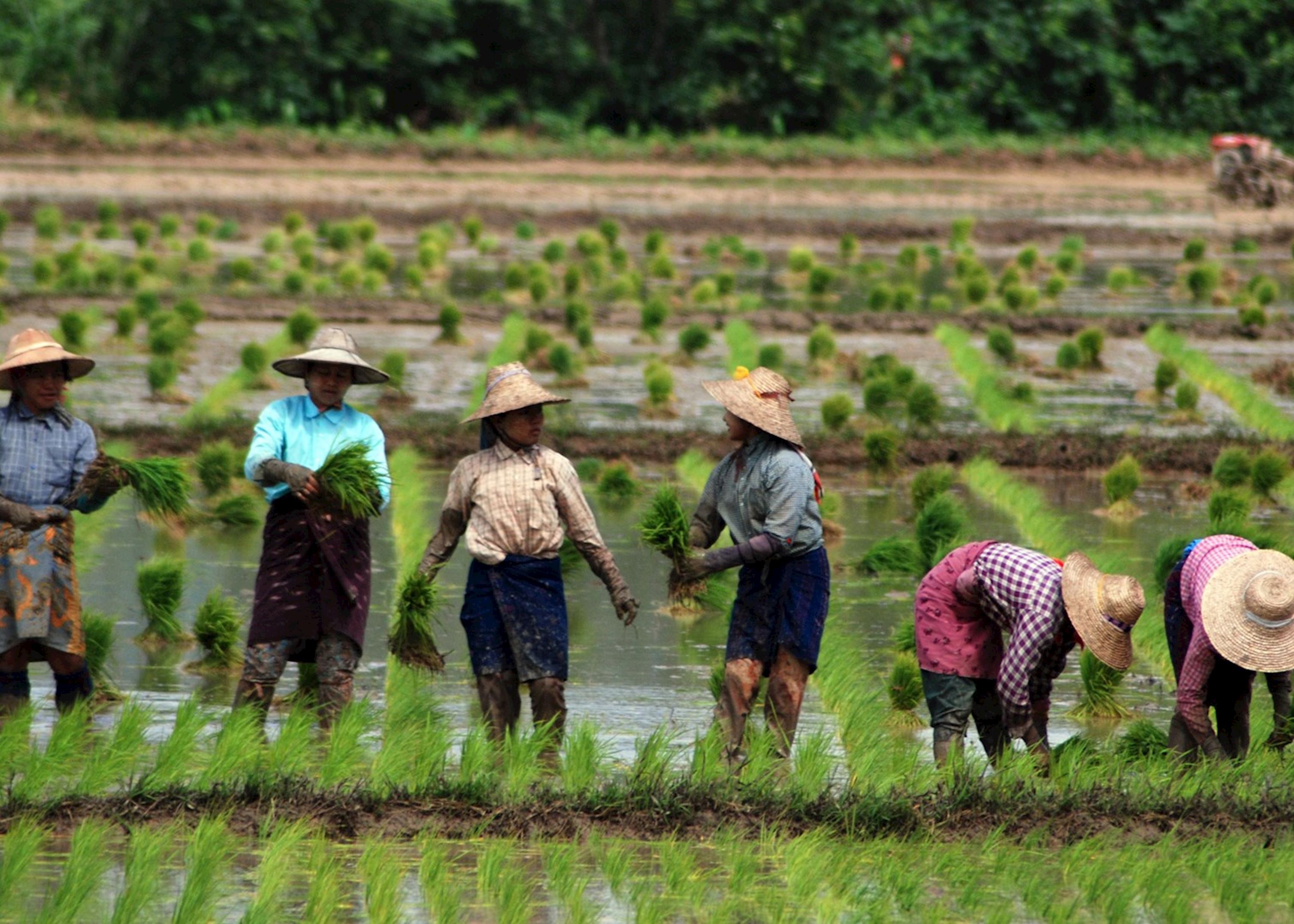 The highlight of any visit to Myanmar is the people — they're so welcoming. There are plenty of chances to meet them, whether it's at Shwedagon Pagoda in Rangoon or taking a river journey between Pagan (above) and Mandalay. Away from the main areas — in places such as Mrauk U or the Moulmein monasteries — locals have seen even fewer visitors, and will be very curious.
What's new
Now that Myanmar is on the map for travelers, lots of new experiences are being set up. Some of our favorites are in the Inle Lake area. Lunch with a Danu family in Thay et Pya (Flat Mango) village is a great way to experience Burmese hospitality; for delicious cuisine and beautiful rooms, stay at Viewpoint Eco Lodge, and the Red Mountain vineyard is also nearby, where during February to March you can see the grape harvest. We recommend the Pinot Noir.
Favorite experience
Meandering through the backwaters of Mrauk U, our boat's two-stroke engine spluttered to a halt. But, with help from a dozen smiling fisherman, 20 minutes later our engine rallied and we continued upstream — just one example of the hospitality and generosity that you will find in Myanmar.
Borneo
In a nutshell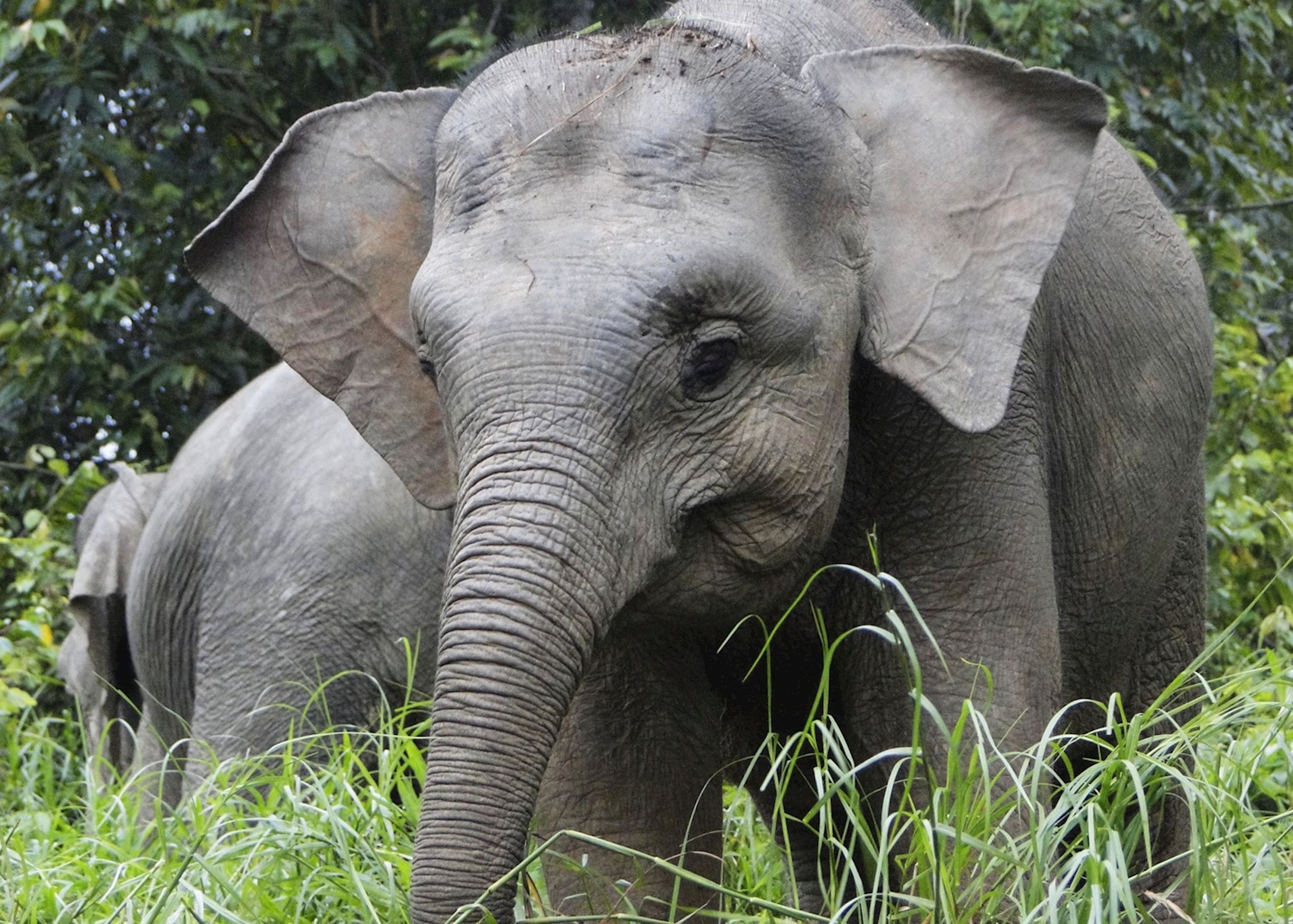 Borneo is the best destination in Southeast Asia for wildlife. Orangutans, gibbons, pygmy elephants, clouded leopards and proboscis monkeys can all be spotted on the banks of the Kinabatangan River, in the jungles of Tabin or the Danum Valley. There are caves to explore and tribes to visit in Sarawak, while the islands off Sabah offer world-class diving.
What's new
Gaya Island Resort, set to open in July 2012, will add a touch of luxury to the island experiences around Sabah. Located off the coast of Kota Kinabalu, this 120-villa retreat offers spa programs inspired by ancient remedies and diving among the coral reefs of the Tunku Abdul Rahman Marine Park.
Favorite experience
While exploring the jungles of Sarawak, I embarked on an expedition to the Iban tribe (above) on the Lemanak River. The longboat ride into the jungle felt like a journey into undiscovered territory, full of mystery. I was a little apprehensive due to the headhunter stories of old, but the Iban soon put my mind at rest with their tremendous welcome; they were so kind that I soon felt like part of the family. Complete with traditional dancing, delicious food (including the very interesting live sago grub!) and a rice wine or two, my time with them was an insightful experience that I'll never forget.
Thailand
In a nutshell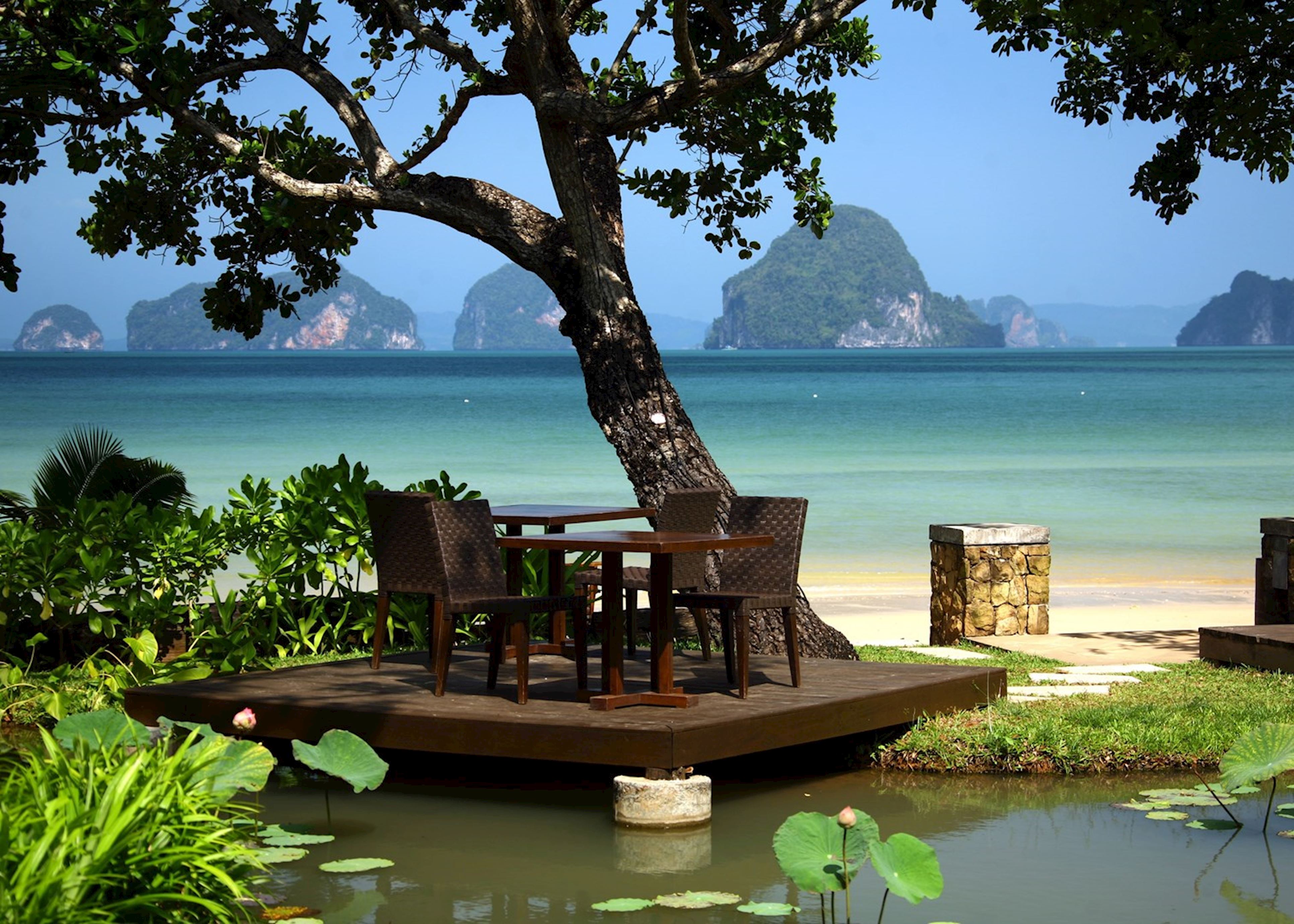 The 'land of smiles' is famed for its white-sand beaches. But we always recommend people take time to see more of the country. From the village of Amphawa (a contrast to nearby bustling Bangkok), the ancient cities of Ayutthaya and Sukhothai, the temples of Chiang Mai or the little-visited Isaan region, unique experiences abound.
What's new
A baby elephant called Ha Ha was born at Elephant Hills in Khao Sok National Park in February 2012. Ha Ha, which means '55' in Thai (2555 is the current year in the Buddhist calendar), is the newest addition to the camp; TorPor, her proud mother, is coping well. You can visit Ha Ha if you include Elephant Hills in your trip — a great add-on to a stay at one of the west coast beaches such as Phuket.
Favorite experience
I'll never forget the first time I rode an elephant (above). It was 6am and I wasn't quite sure why I was up so early until I came face to face with my companion for the next three hours — a beautiful elephant named Jumbo. I was greeted by a loud snort but we soon became friends; after a short lesson on how to control my new mount, we were soon off exploring the luscious forests of northern Thailand, stopping for Jumbo to munch on vegetation along the way. It was well worth the early start — a truly memorable experience.
We recommend in Southeast Asia
1. Myanmar — but go responsibly. We've been operating there for 15 years and respecting various sanctions. We're keen to ensure that sustainable travel remains at the fore as Myanmar becomes more popular.
2. Spend time in Luang Prabang, Laos. Eat great food, chat with monks keen to practice their English and relax by the river with a cool drink, watching the world go by.
3. Self-drive round Peninsula Malaysia: visit Malacca, Kuala Lumpur, the Cameron Highlands and Penang before heading to the east coast to relax at the Tanjong Jara Resort.
4. Enjoy your own private island, staying with up to 16 friends on idyllic Ariara Island, in the Palawan archipelago, Philippines.
5. Take a boat trip: a junk on Halong Bay, a river cruise around Borneo or a colonial vessel in Myanmar. Waterways are crucial to understanding how Southeast Asia has developed.
Further reading