Audley's Southeast Asia manager, Natalie Lewis, has spent nearly 20 years returning over and over to this vibrant country — here are her favorite experiences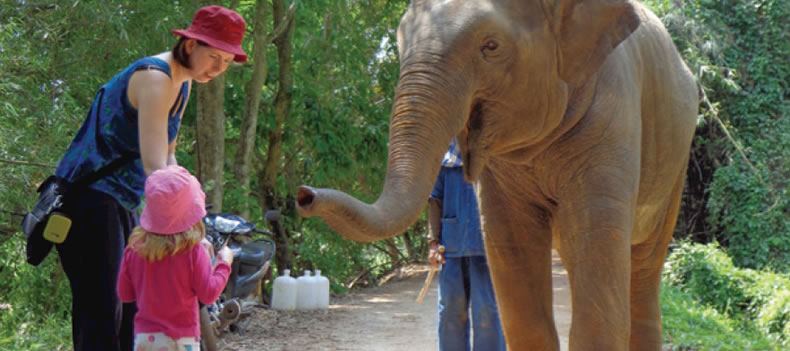 My love affair with the Far East began in Thailand back in 1996 when I took my first trip there during a university vacation. After six weeks (including a visa run to Malaysia) I was hooked and the subsequent 17 years have seen me return many times for work and pleasure. The work visits have included guide training, hotel inspections, and last year's guide awards in Bangkok. But I'd like to share with you some of my memories and experiences from my personal travels.
The first time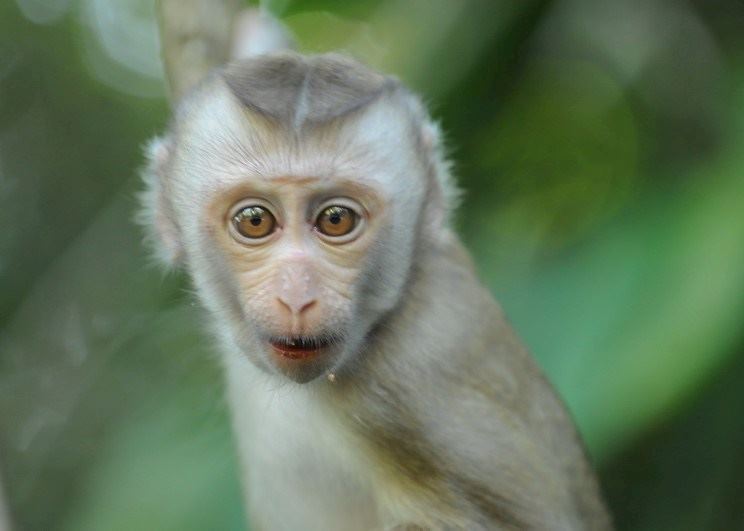 Every backpacker wants to discover somewhere that no one else has been before. My then boyfriend (now husband) Ben and I quickly realized that this is easy to do in Thailand, just by avoiding the beaches. There are some fantastic national parks and, as keen walkers, we spent time exploring Erawan National Park (1: See map) near Kanchanaburi and Khao Yai National Park (2), both relatively short distances from Bangkok. Hiring a specialist guide to help us spot birds, we quickly found ourselves away from any human sounds and instead listening intently to the calls of gibbons, macaques and birds. There was also the ever present hum of insects, so I was relieved when our lunch site was quickly covered with a large mosquito net to keep us safe from inquisitive midges.
The trekking itself was not particularly difficult, but the humidity made sure we felt we were getting a workout! We had been given the option to stay overnight in the jungle, but I was glad we'd opted for the guesthouse. Our day in the jungle ended with the spectacular sight of millions of bats pouring out of a cave at dusk — heading out on their nightly hunting expedition.
Honeymoon magic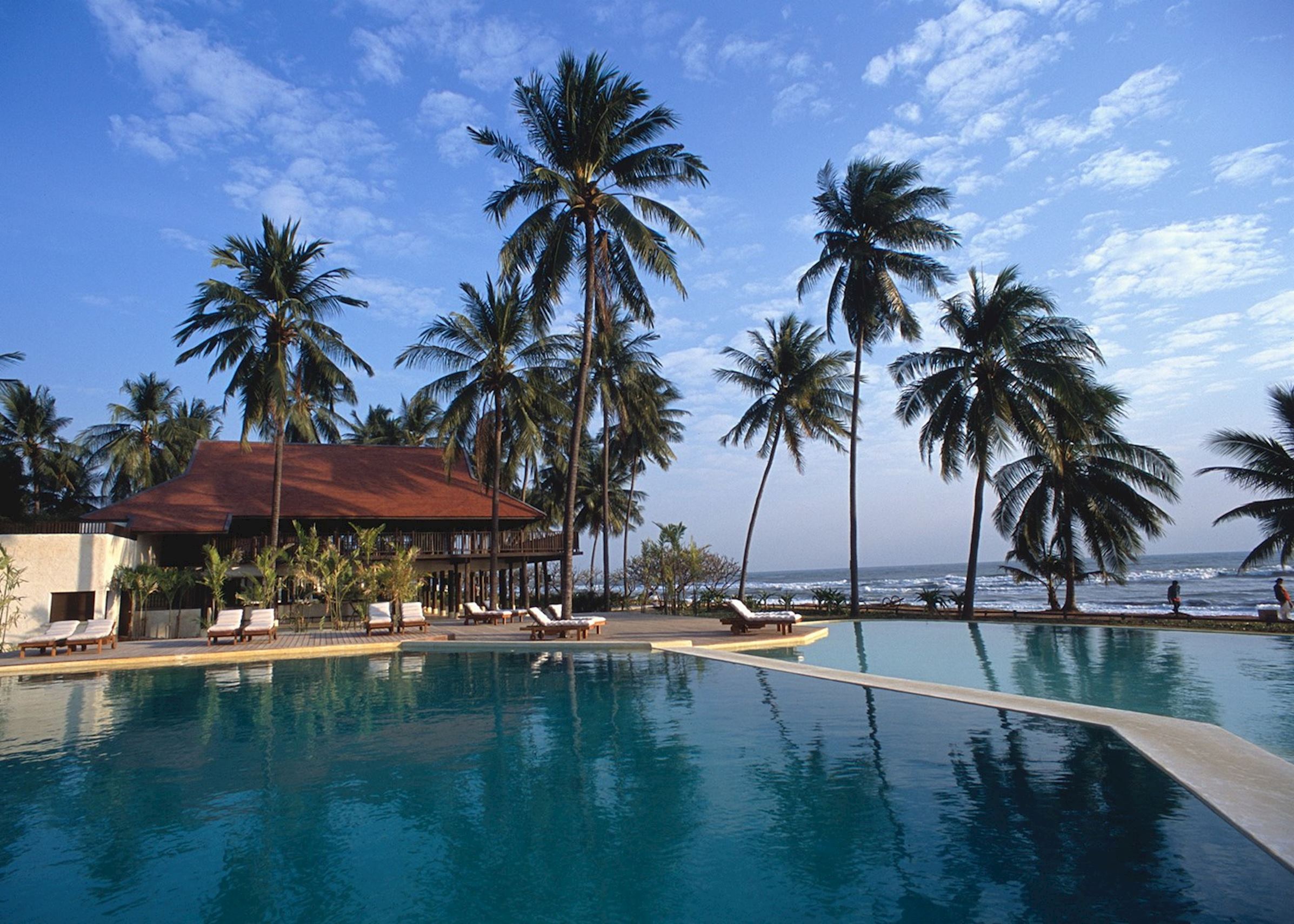 By complete contrast, in 2003 we also spent the final few days of our honeymoon in Thailand (after a couple of weeks touring Myanmar). We wanted to splash out on a bit of luxury, and nowhere does this better than Thailand.
We had a pool villa at the Evason Hua Hin (3). Hua Hin is not known for its beautiful beaches, but as we were traveling in July we had a better chance of sun here than on the west coast, and with our own pool villa we didn't think we'd be spending much time on the beach. We were right! We spent more time in the restaurant! Breakfast is the most important meal of the day, so we'd spend a couple of hours grazing at the buffet before flopping back to our villa for some time in the sun, and then a waddle to either the Italian restaurant or the Thai restaurant for dinner. Thailand does food, luxury and service incredibly well. Which brings me to my next chapter...
Culinary Culture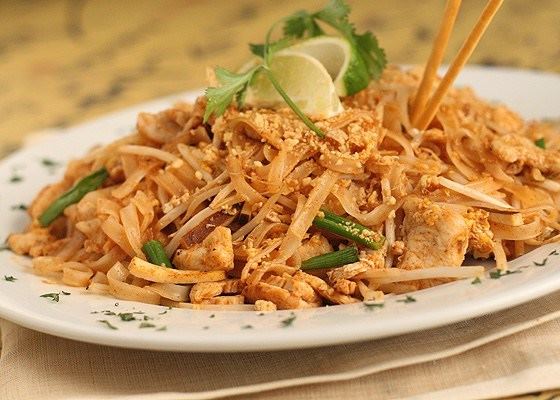 On a subsequent trip in 2004 we were lucky enough to stay at the Mandarin Oriental Dhara Dhevi in Chiang Mai (4). It was while we were here that we were finally tempted to try and create some of the delicious food we had come to love. Our day started with a visit to the market — probably my favorite part of the day as I love the hustle and bustle of seeing people out and about. Back at the Grand Lanna restaurant we began our food preparation. I'm not known for my culinary skills but, apart from one accidentally tearful episode involving chili and an itchy eye, the results were pretty good. We made a Massaman curry that was actually quite delicious.
Grand introductions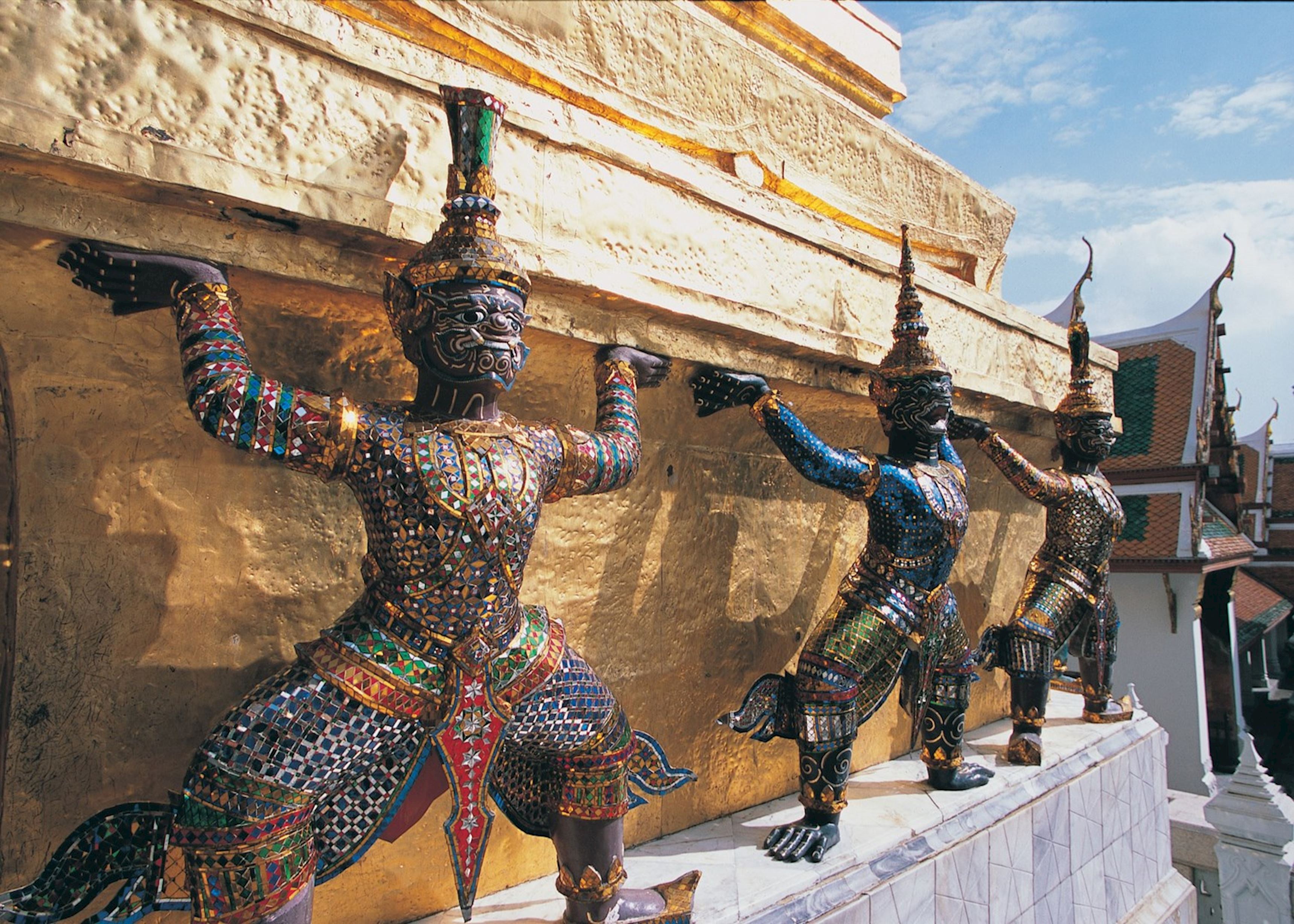 Having been to Thailand so many times with my husband Ben, the following year I decided it was the turn of someone else to be inspired by this magical country. So I took my best friend Emma to see what all the fuss was about. As sophisticated 30-somethings by this time we were of course after something cultural so I took Emma to the Grand Palace in Bangkok. This was her first trip to Asia and we had arrived in the dark the night before, so it was quite a shock for her to take the modern sky train and then a crazy tuk-tuk through the streets of the city, to then end up at this huge glittering palace.
Our next stop was the Jim Thompson House; Jim was an American who revived the Thai silk industry when he founded the Thai Silk Company. He mysteriously disappeared while on vacation in the Cameron Highlands in Malaysia in 1967 but his house remains intact. Wandering around the cool gardens of this complex of six traditional Thai-style teak houses, brought here from various parts of Thailand, was a welcome respite from the heat of the city and some exploration of the silks in the gift shop sorted out our presents for those back home.
Songkran soaking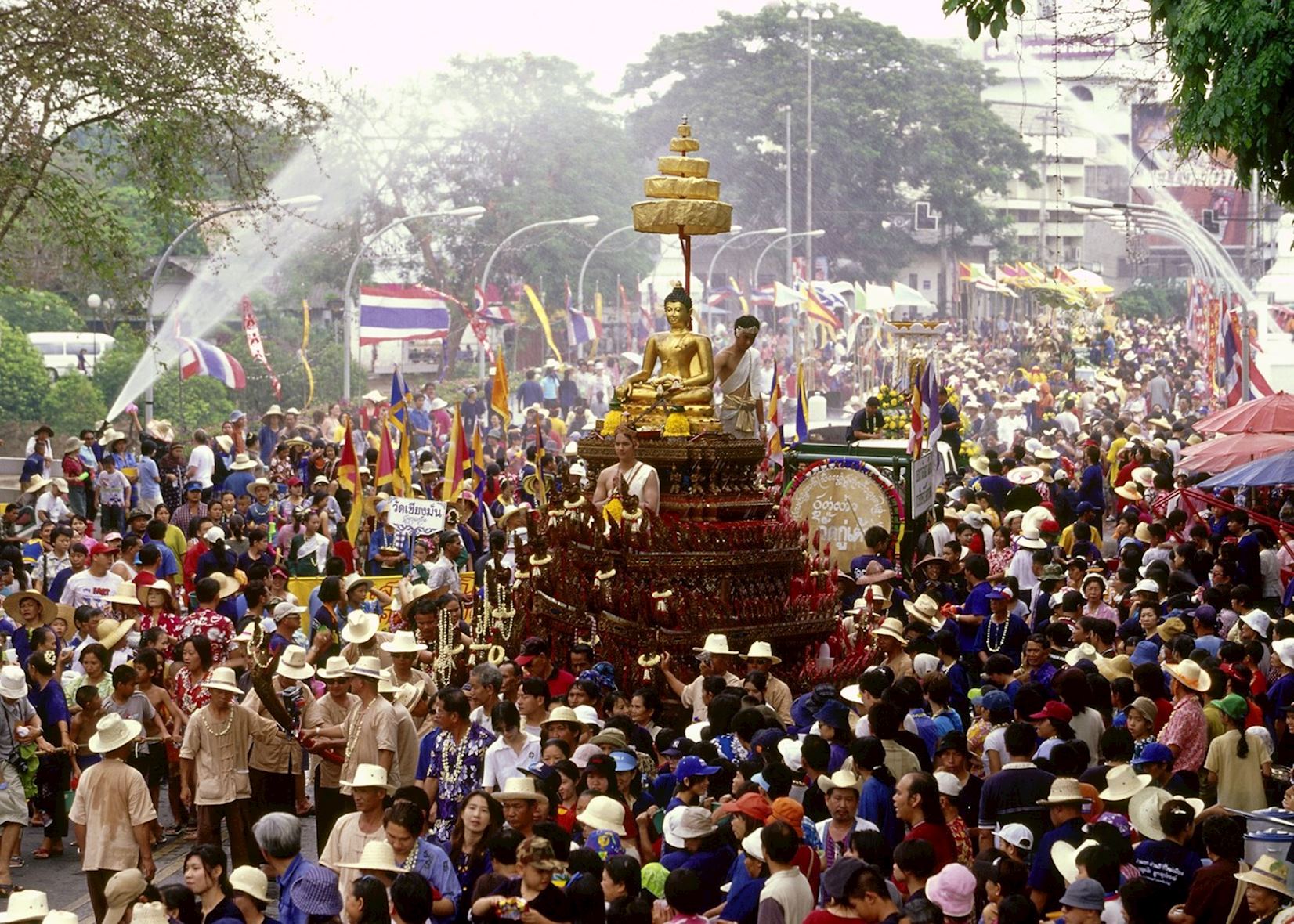 The next person I introduced to the delights of Thailand was my daughter Matilda last year. She loved it. Her favorite film at the time was Dumbo, so we thought she would love seeing the elephants. She did the first time, but then decided they were of very little interest. She enjoyed the boat rides through the canals and round the markets in Amphawa, but one of her favorite things was our stay at Lanjia Lodge. I had been worried as it is fairly basic, but she loved the big communal lounge, the dance and music performance by the local family, the food, the batik making and even the raised beds!
She was made a fuss of everywhere we went as the Thais are great with children, and she is very blonde. She was less keen on the attention during Thai New Year, or Songkran — when everyone gets involved in throwing water at each other to wash away the sins of the previous year. Being sprayed with a fire hose while on the back of an open top truck wasn't her idea of fun (or sanuk in Thai)! But she rallied once we reached our hotel and she was given her own water pistol so she could get people back. Everyone at the hotel was involved in a massive water fight.
I am already looking forward to my next trip when I hope to experience the three day Anantara Song cruise from Bangkok to Ayutthaya and perhaps head out to the little-visited Isan province to see some of the ancient temples in that area, and sample some of the famed Isan cooking.
Further reading