Hi. Mum and I have been saving to take my Dad back to Boston (where he used to work) as a surprise for his 60th birthday - we will be travelling at the end of October 2015. We have about 10 nights in total and want to spend about 4 in Boston - what other places should we visit at this time of year? Many Thanks, Alex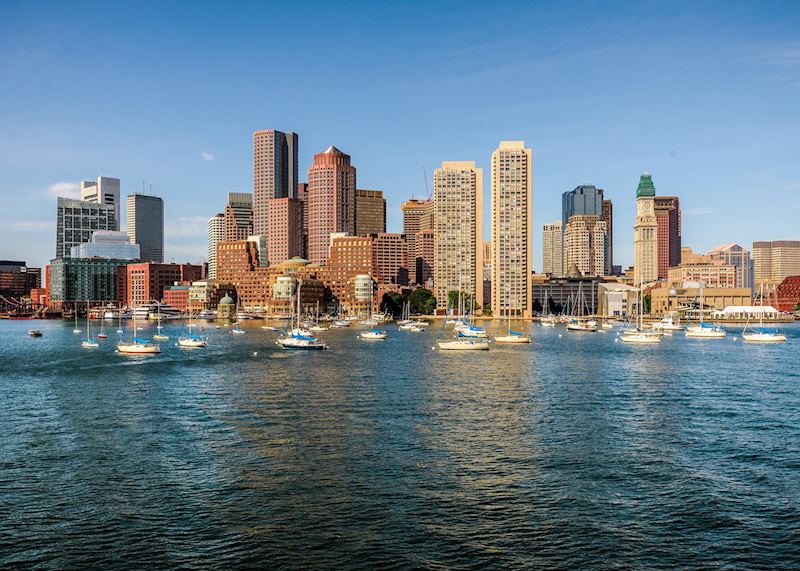 Answer
What a wonderful way to celebrate your Dad's 60th Birthday. Boston is a fantastic start to a trip to the East Coast, USA. As the capital of Massachusetts and the largest city in New England, the city boasts history, fascinating museums and unique neighbourhoods. Boston's Freedom Trail will lead you through Boston's Historical Sites, stopping at Paul Revere's House, Old North Church, Old South Meeting House and many more. Whilst in Boston I would also recommend going on a whale-watching cruise; The World Wildlife Fund has named Massachusetts one of the top 10 whale-watching spots in the world!
Once you have explored the sights of Boston, I recommend taking a direct train to New York and enjoy the buzz of the city that never sleeps. Take in the iconic sights, such as the Empire State Building, Statue of Liberty, Ellis Island, Brooklyn Bridge and Central Park. To make your trip even more memorable, a 20 minute helicopter flight over Manhattan will be an incredible experience seeing the landmarks from a unique perspective. There is so much to see and do in the Big Apple, a minimum of 3 nights is necessary to make sure you have enough time to see the main sights.
After leaving New York City continue exploring the cities on the East Coast and take a short direct train to Philadelphia for a couple of nights. Explore this historic city; The Franklin Institute is an innovative hands-on museum worth the visit! Be sure to see the Liberty Bell and Independence Hall, where the Constitution and Declaration of Independence were signed; both are part of Independence National Historic Park. Don't forget to try a Philly Cheese Steak before you fly home!
Booking well in advance is always advisable as the cities on the East Coast are popular year-round. The cost of air-fare is also lower in price the earlier you book.
Do get in touch to discuss your trip further and if you would like any other ideas.