Written by Mark
Southeast Asia Specialist
Audley Vietnam Specialist Mark Robinson shares his insight on crafting the Vietnam UNESCO Discovery itinerary — named one of National Geographic Traveler's 50 Tours of a Lifetime in 2015.
Vietnam was Audley's very first destination and over the years we've uncovered some really original ways to see the country. The UNESCO Discovery itinerary incorporates some of our tried and true favorite experiences, as well as some brand new findings. Along with must-see excursions like visiting the Vinh Moc tunnels, sampling street foods in Hanoi, and touring the Cham ruins at My Son, the following experiences really stood out in my own personal experience on a very similar trip to Vietnam.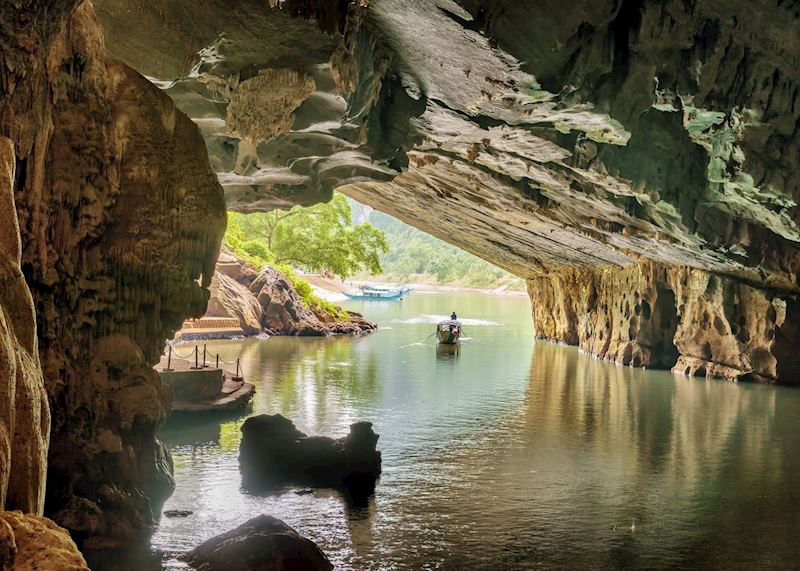 Camping in Hang En cave
For me, staying overnight in Hang En cave has been one of the highlights of a decade peppered with travel throughout Asia. To get there, you take a 30 minute drive toward the Laos border, before embarking on a hike through undulating jungle, crossing rivers, and resting from the sun in a typical local village — all before arriving at the entrance of this mysterious cave network. Staying in Hang En, the third-largest known cave on the planet is still considered off-the-beaten track for the vast majority of people visiting the country, and what I found was an experience both unique and majestic — the natural beauty of Vietnam has to be seen to be believed.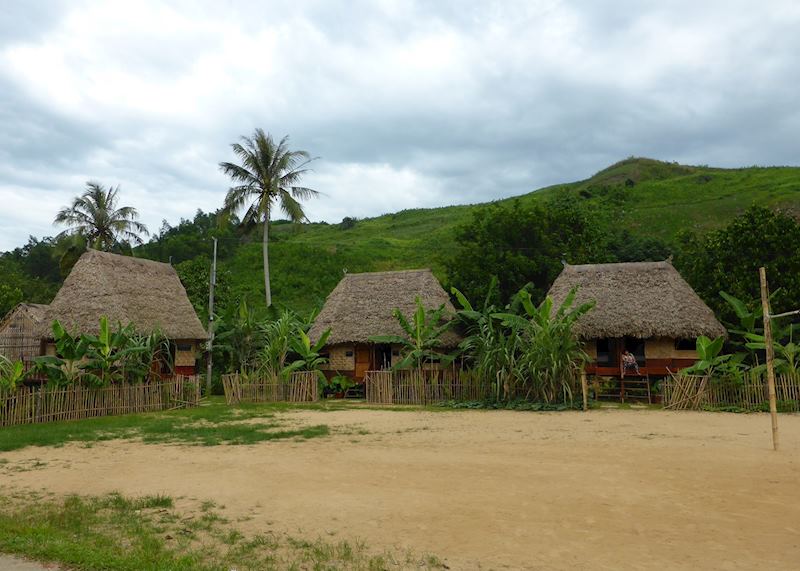 The Co Tu people of Bho Hoong
Finding a perfect blend of culture and comfort can be a challenge in Southeast Asia, but the Co Tu people absolutely hit the nail on the head at Bho Hoong. By nightfall, we ate fresh spring rolls and sticky rice, accompanied by an amazing instrumental performance by the two eldest men in the village, before joining a traditional dance around the bonfire.
The following morning, my guide and I were led through the jungle where we observed a cinnamon harvest, had a swim at one of the waterfalls, and even watched a father and son construct a table out of a tree trunk. Before we departed the village, I got to play soccer with the children and try longuen, which has since become my favorite fruit. My experience here left me utterly in debt to the Co Tu people for such an incredible experience.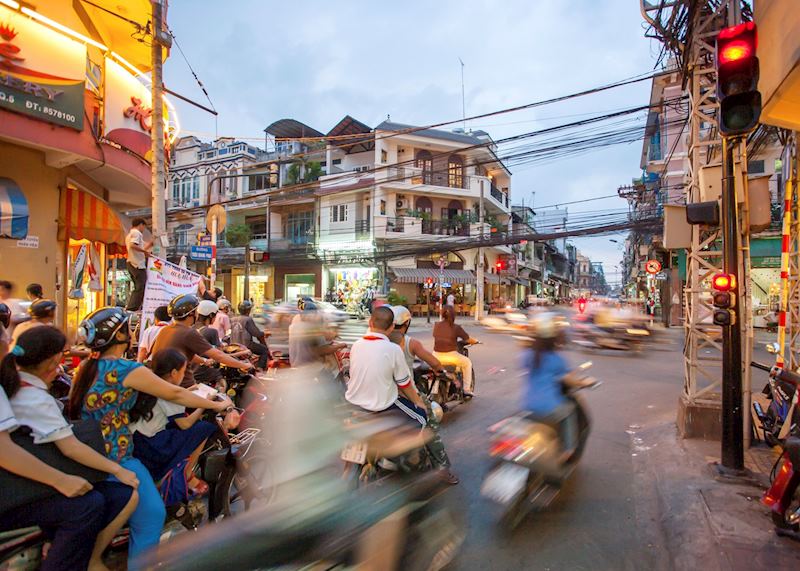 A Vespa tour through Ho Chi Minh City
The experience of taking a Vespa tour through Ho Chi Minh City at night has brought nothing but positive feedback — literally from travelers of every age group. The tour allows you to connect with the city and its incredibly welcoming inhabitants, while safely sitting on the back of the scooter behind a professional guide and driver.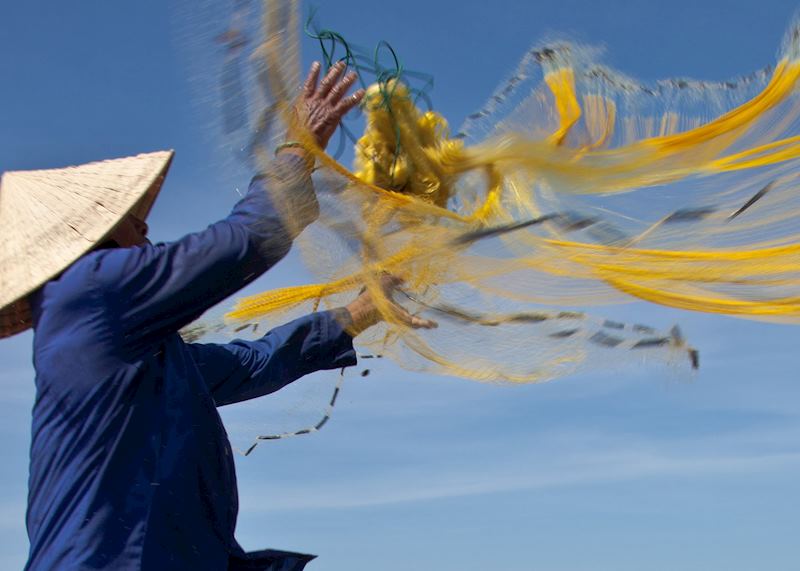 Watching fishermen at work
Experiencing just one day of the life of local fishermen outside of the UNESCO town of Hoi An was a humbling experience. We visited a traditional Vietnamese fishing village before setting out on a traditional coracle boat as the fishermen prepared the nets. After a few lessons, I was able to cast out a net and pull in my own catch, which was rewarded by an extremely fresh seafood lunch.
Our UNESCO Discovery trip idea